MVP Neutron Resistor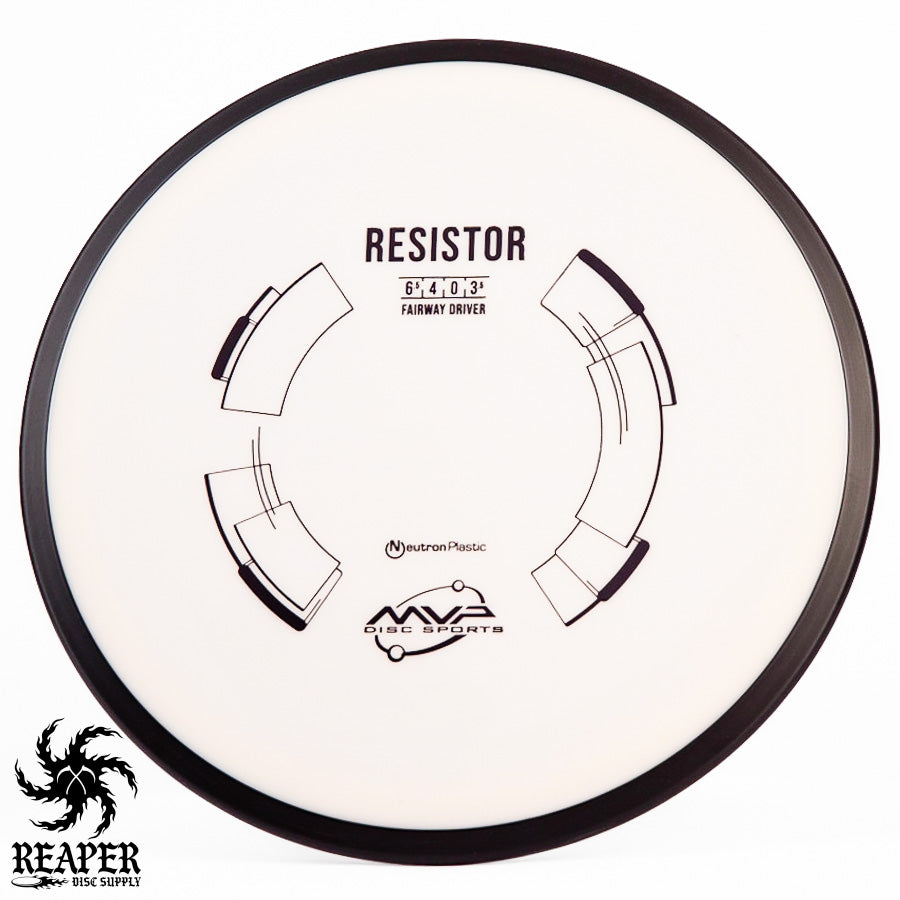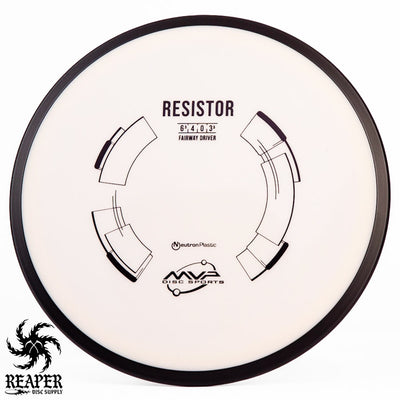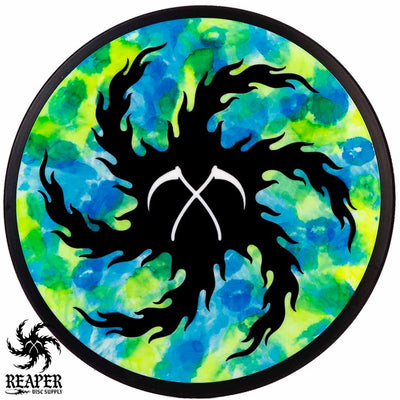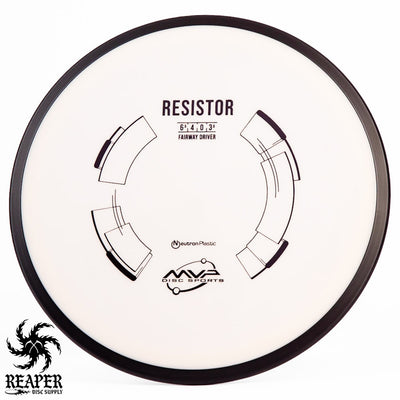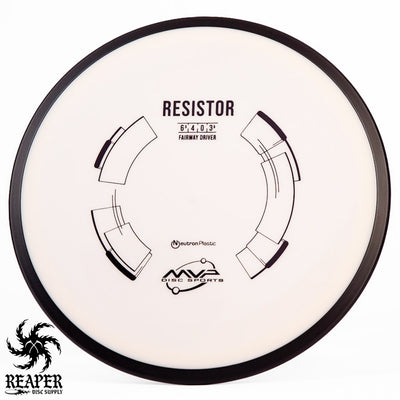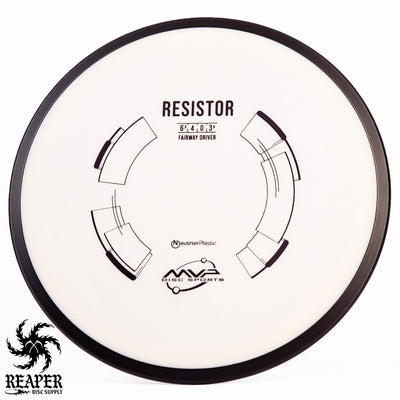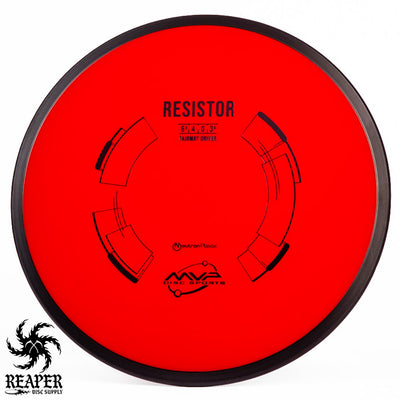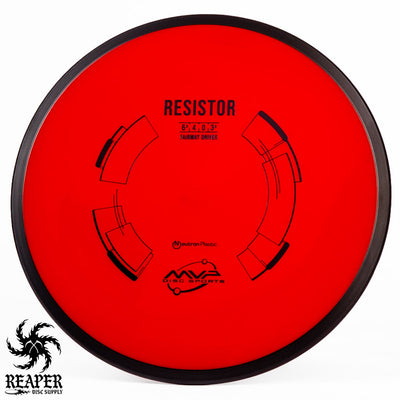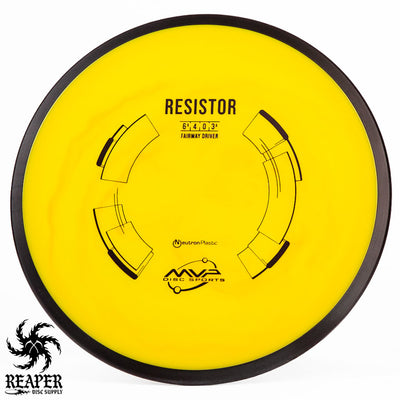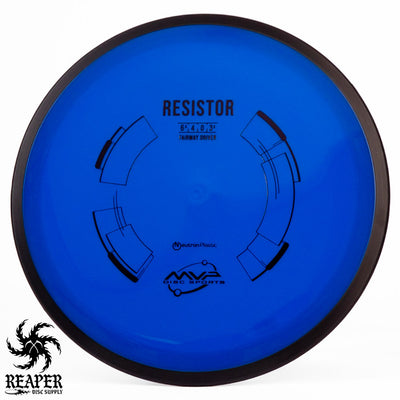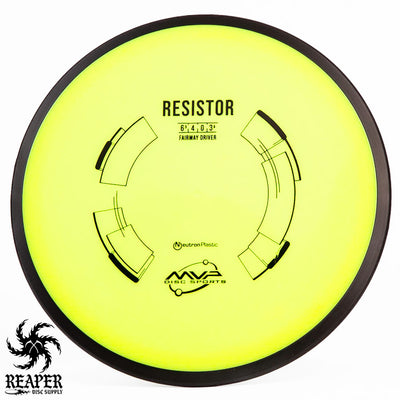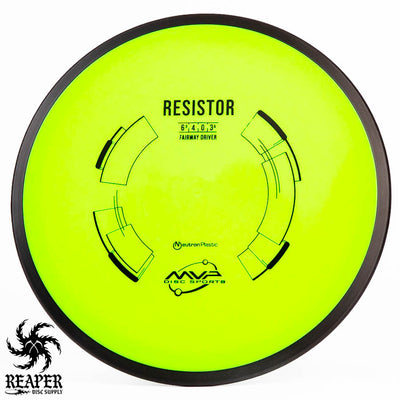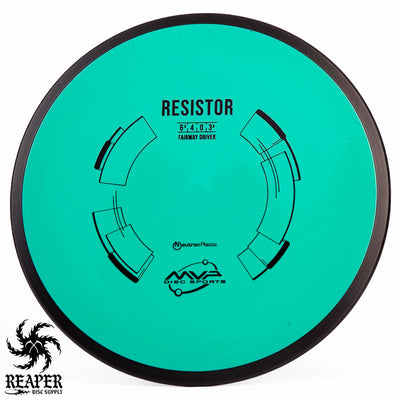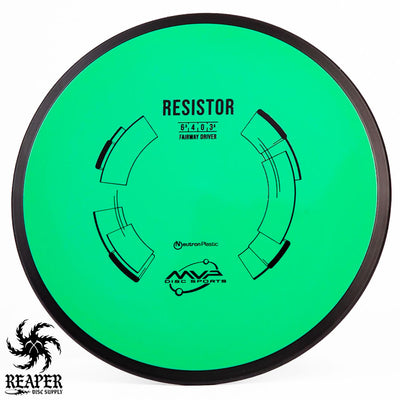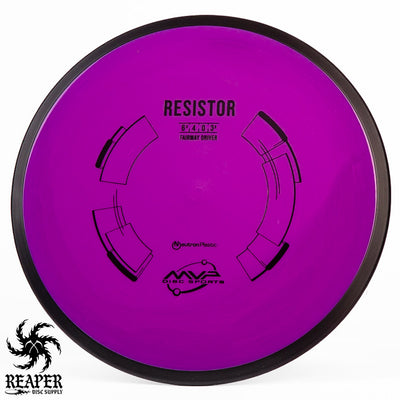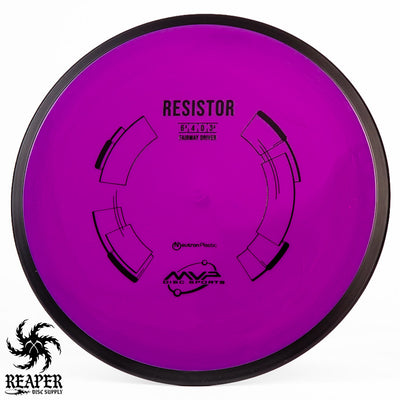 The MVP Resistor in Neutron plastic was designed for players who need a reliable overstable disc that will hold up in the wind. This premium-grade plastic also has excellent grip, so it is perfect for those who like to have their discs slowly beat in over time. The Resistor is a beautiful addition to any player's bag and will become your new go-to fairway driver.
Bear in mind that most dyed discs often display ink drips or smears on the bottom or around the edge as they are handled throughout the dyeing procedure.

The Resistor was one of MVP's original three releases in September 2012. The Resistor is a very overstable fairway driver with a predictable flight path and skip. It has a comfortable grip and flies great for both backhand and sidearm throws. The MVP Neutron Resistor is fantastic for intermediate/advanced players, so snag one today.
You may also like the MVP Neutron Volt or the MVP Neutron Terra.
MVP Neutron Resistor Flight Numbers
Speed

: 7

Glide

: 4

Turn

: 0

Fade

: 3.5
Commonly used for: Fairway Driver
Stability: Overstable
Experience: Intermediate to Advanced
Rim: Beadless
Dimensions & Specs
Height

: 1.5 cm

Rim Depth

: 1.2 cm

Rim Thickness

: 1.7 cm

Diameter

: 21.1 cm

Flexibility

: 10.21 kg

Max Weight:

 175.1 gr