MVP Neutron Relativity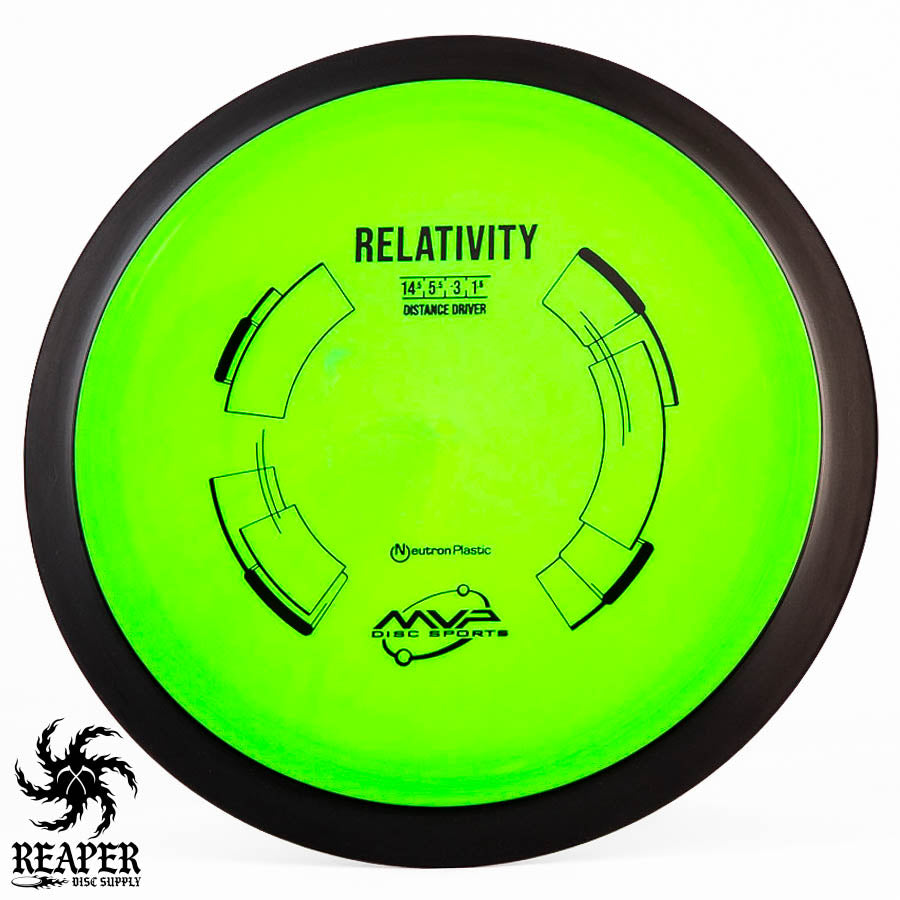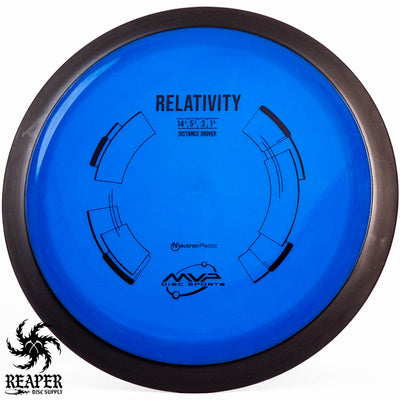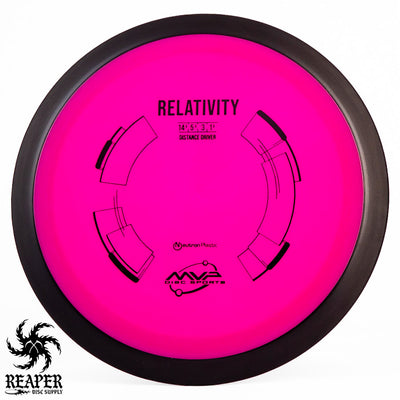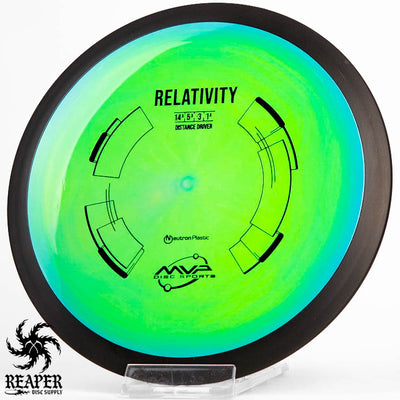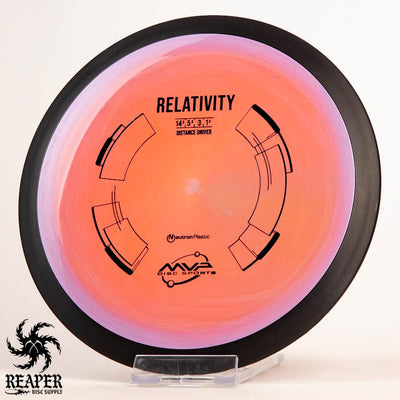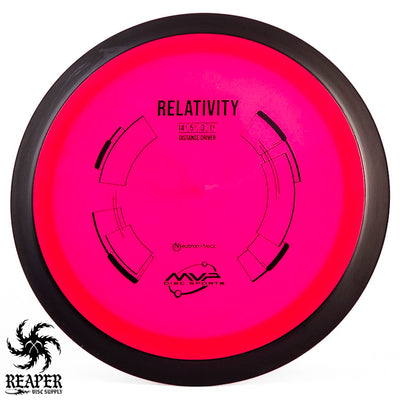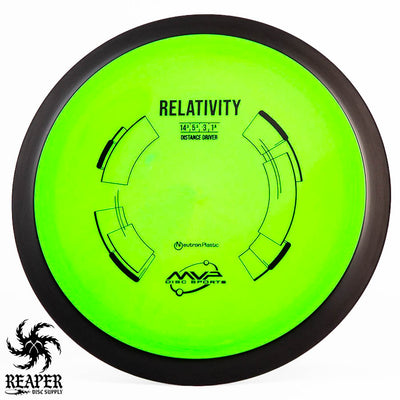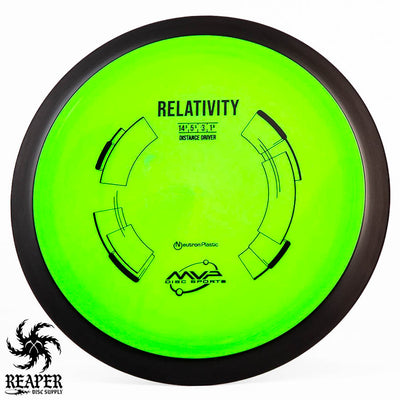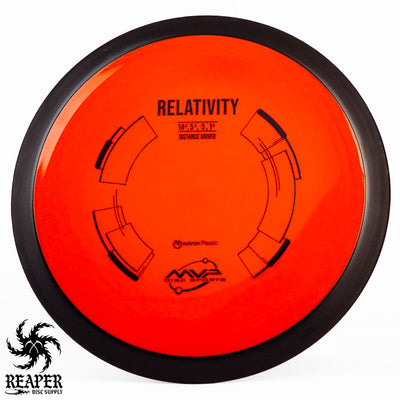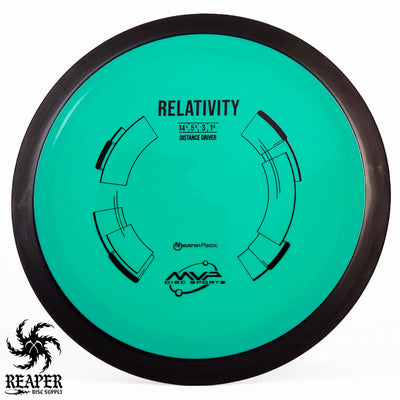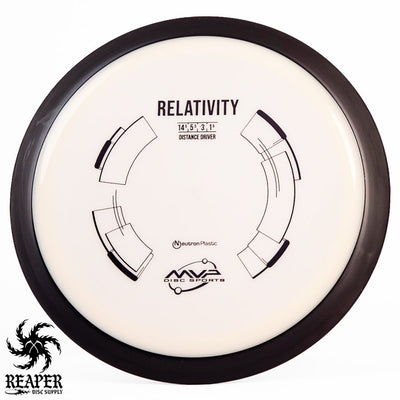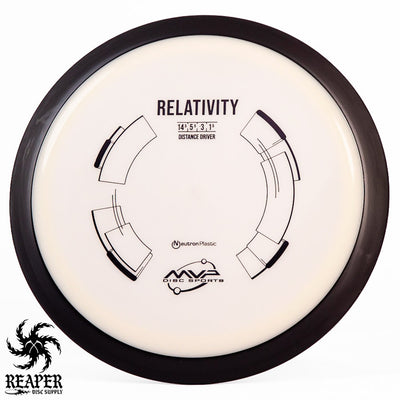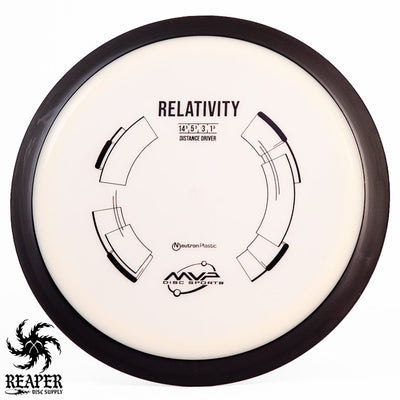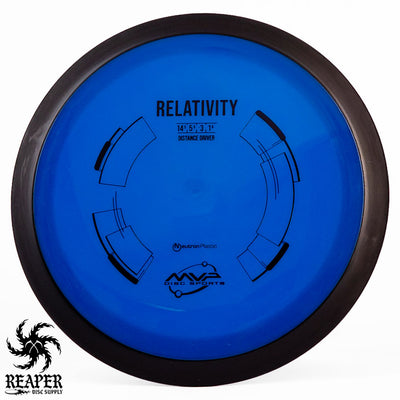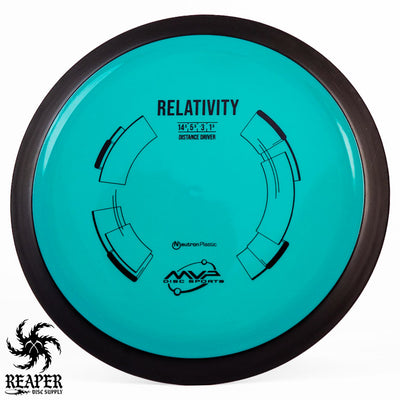 The MVP Neutron Relativity is an ultra-fast disc golf distance driver made with premium-grade plastic. The Relativity is a whopping 14.5 speed and understable which makes it great for hyzer flips, rollers, and huge crushes down the fairway. If you have the arm speed to throw it, the MVP Neutron Relativity will be the funnest driver in your bag.
You may also like: MVP Neutron Orbital, MVP Neutron Vanish.
MVP Relativity Flight Numbers
Speed

: 14.5

Glide

: 5.5

Turn

: -3

Fade

: 1.5
Commonly used for: Distance Driver
Stability: Understable
Experience: Intermediate to Advanced
Rim: Beadless
Dimensions & Specs
Height: 

1.9 cm

Rim Depth: 

1.2 cm

Rim Thickness: 

2.5 cm

Diameter: 

21.1 cm

Flexibility: 

11.77 kg

Max Weight: 

175.1 gr