MVP Glow Resistor (Eclipse 2.0)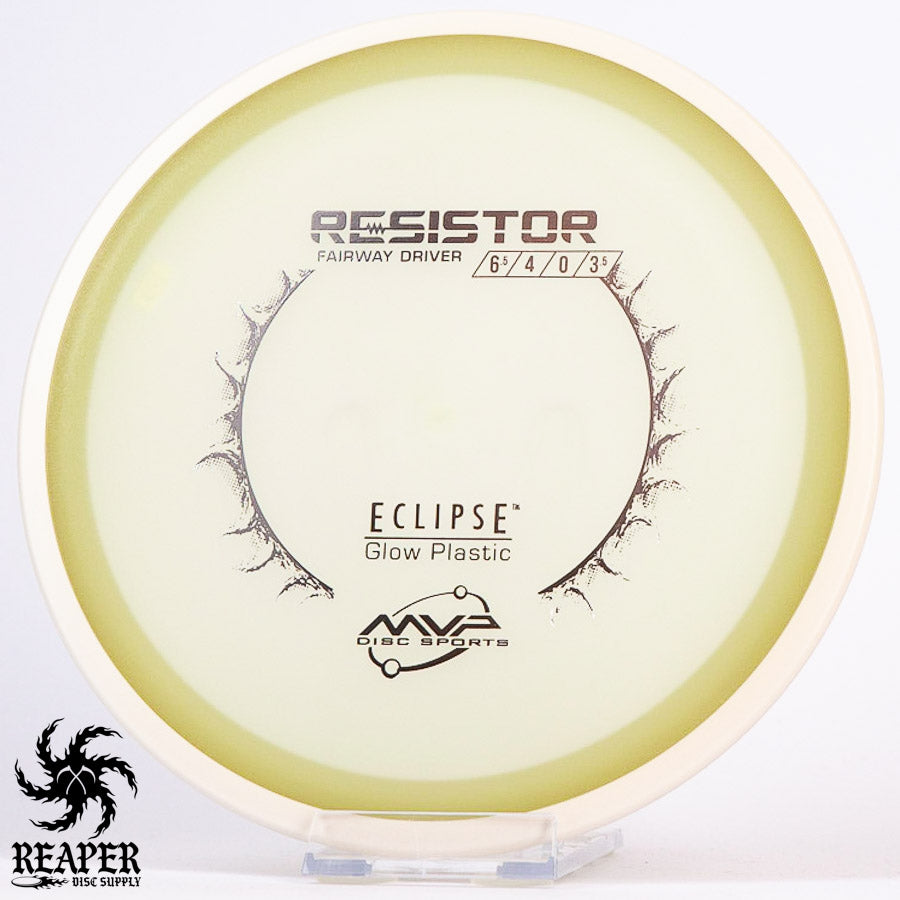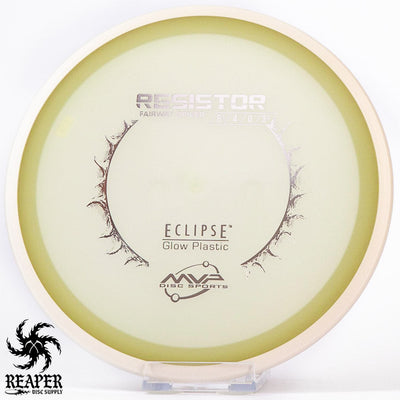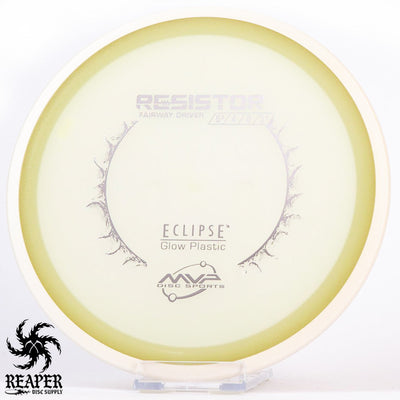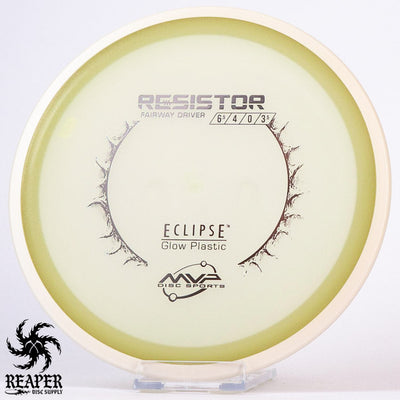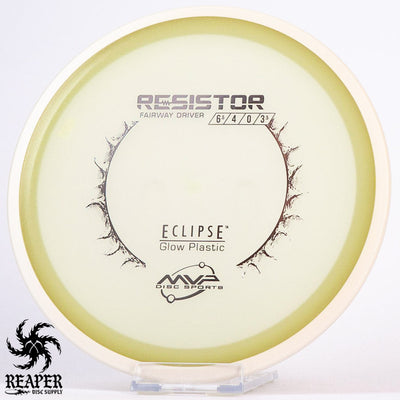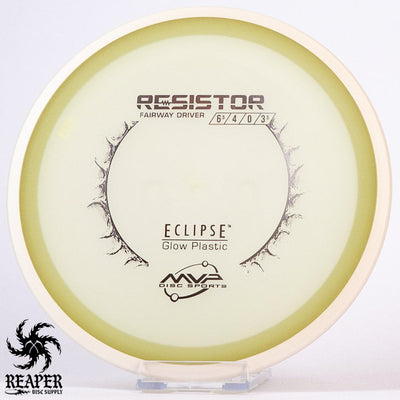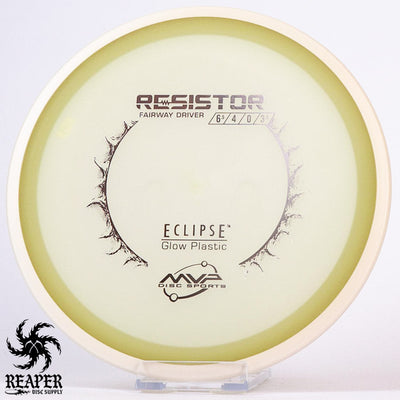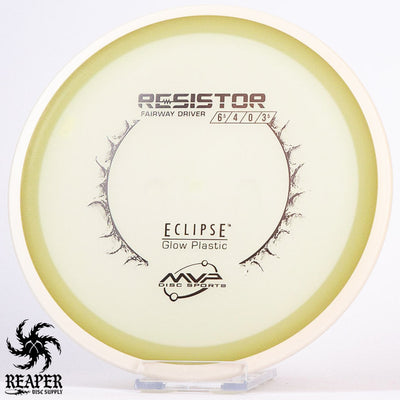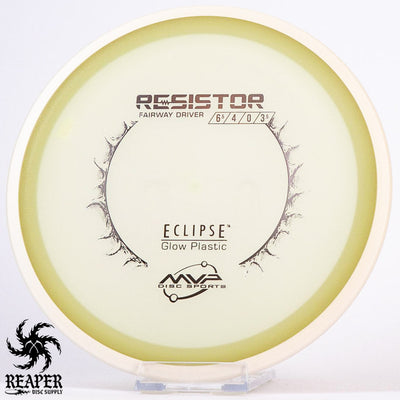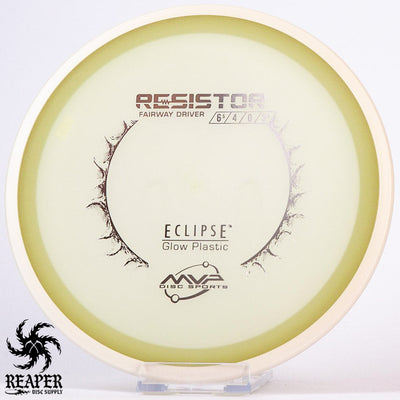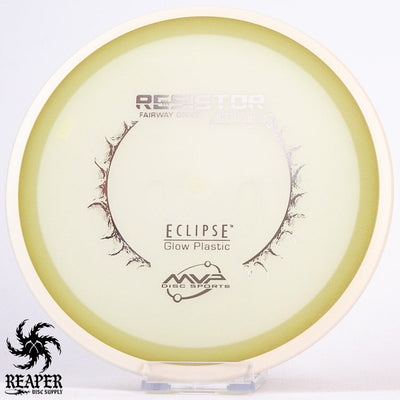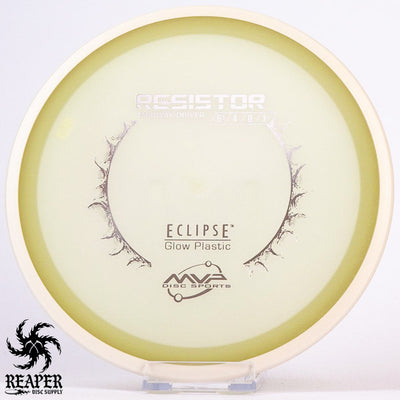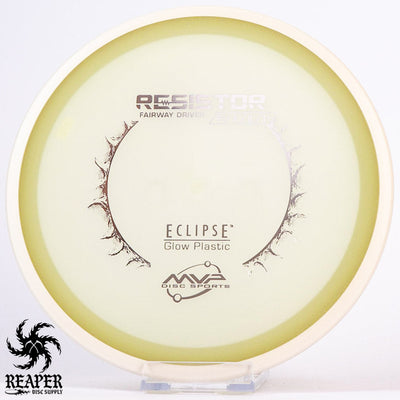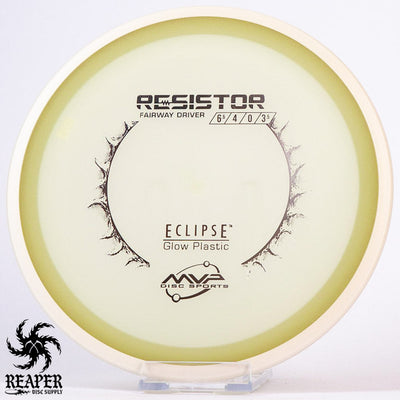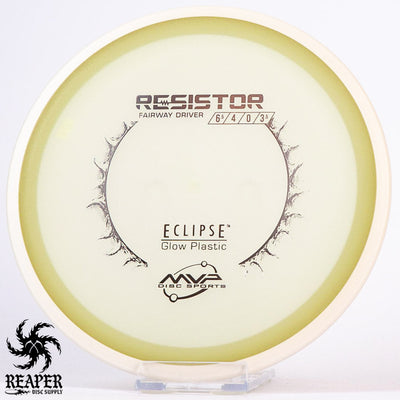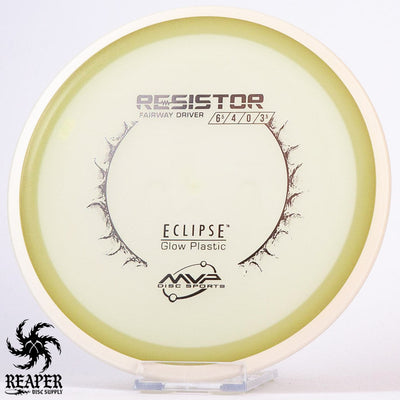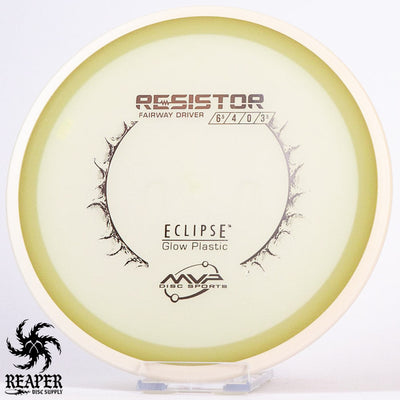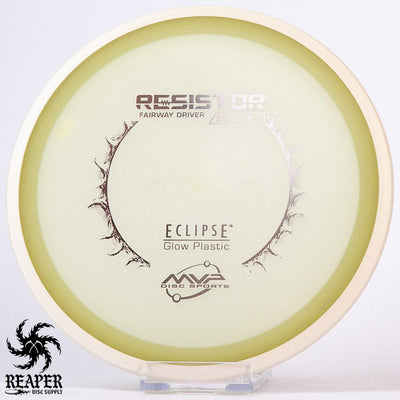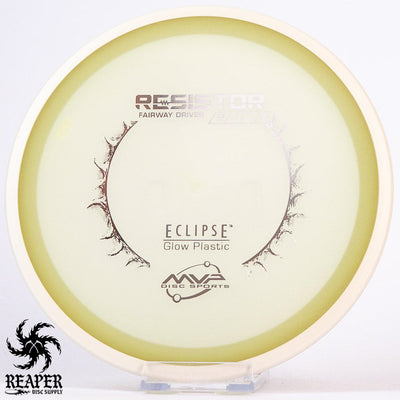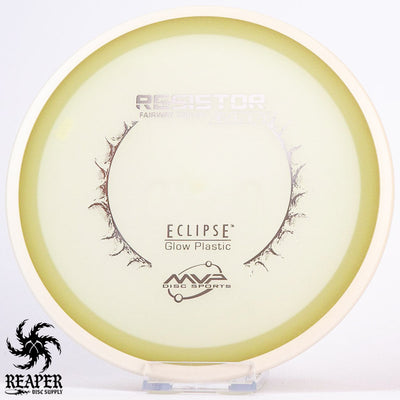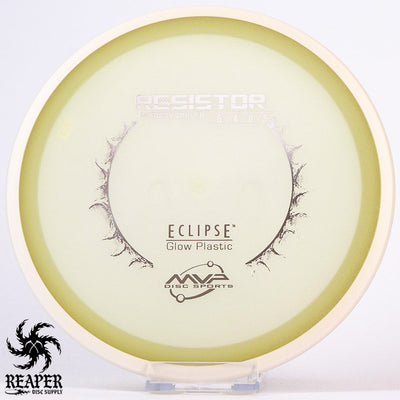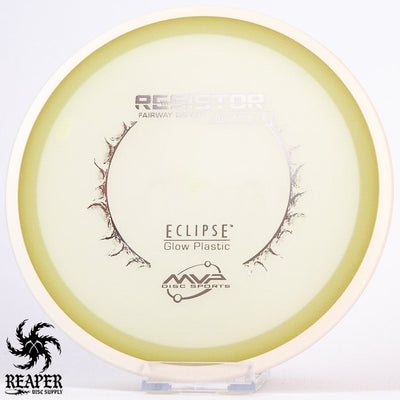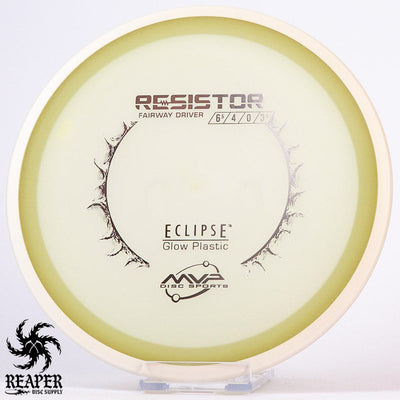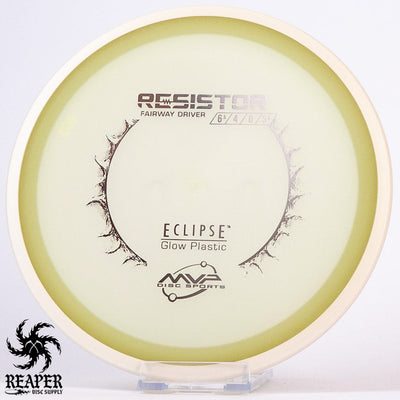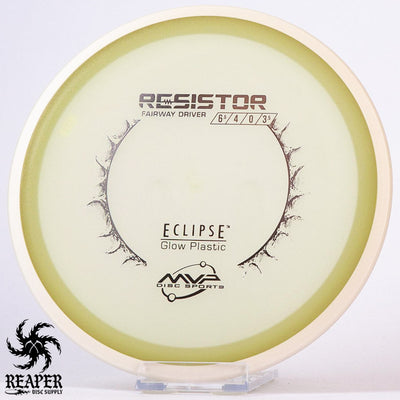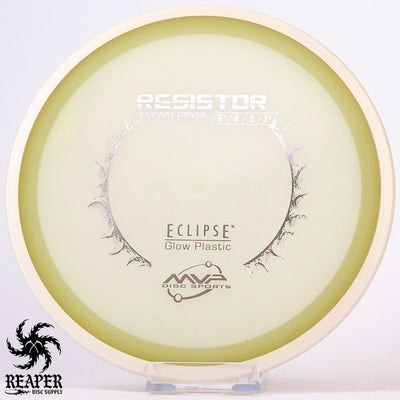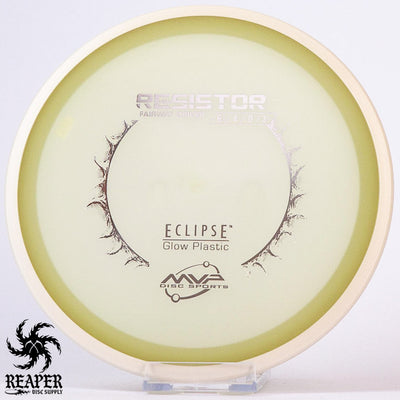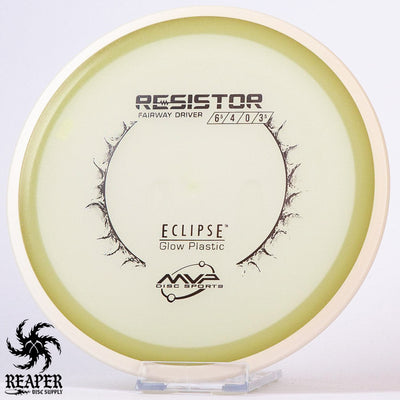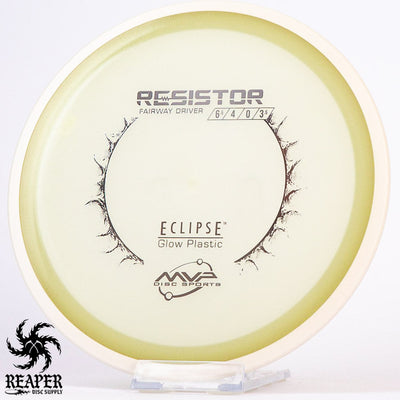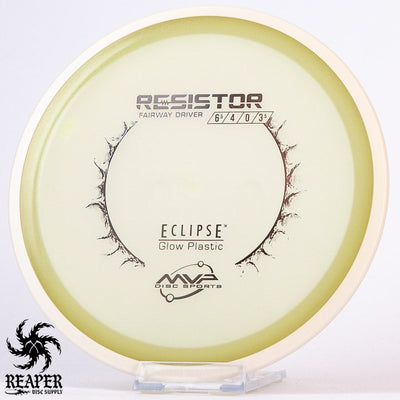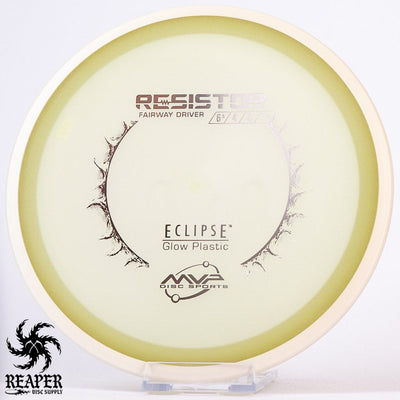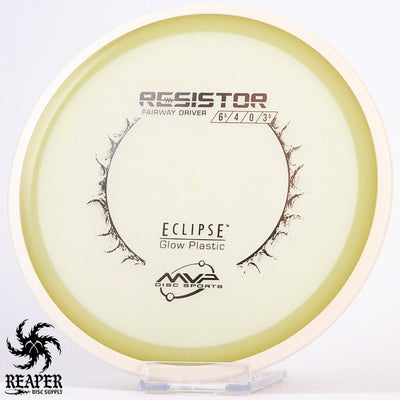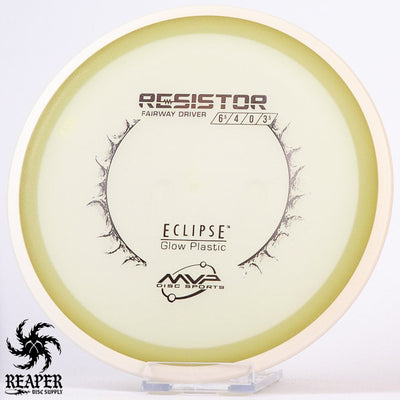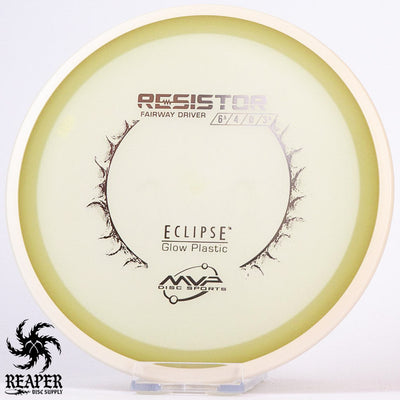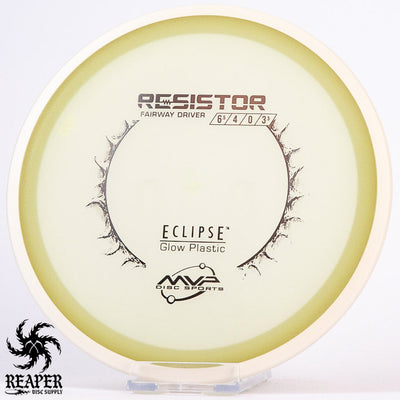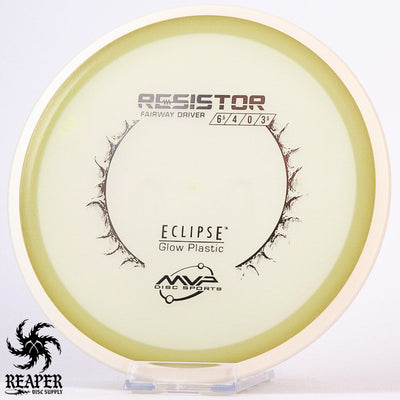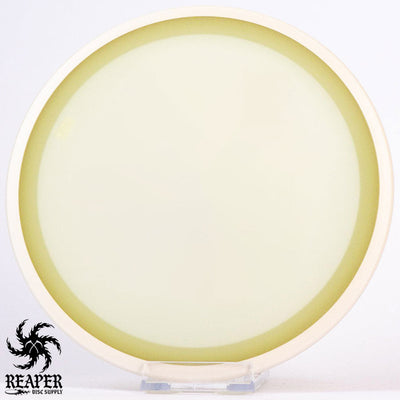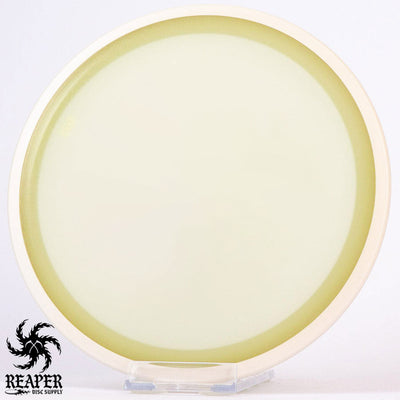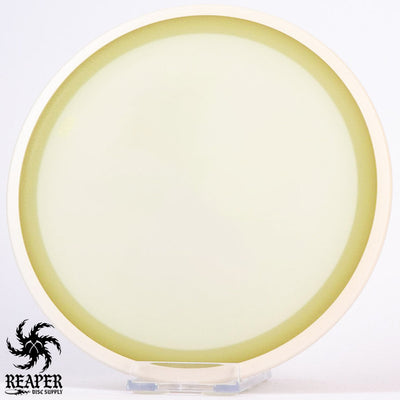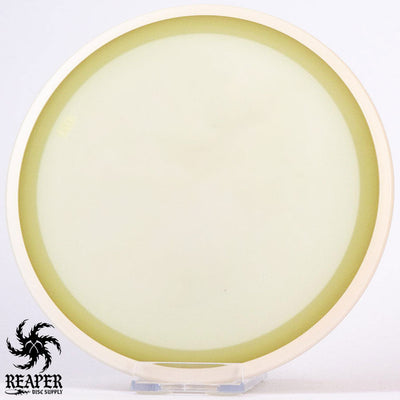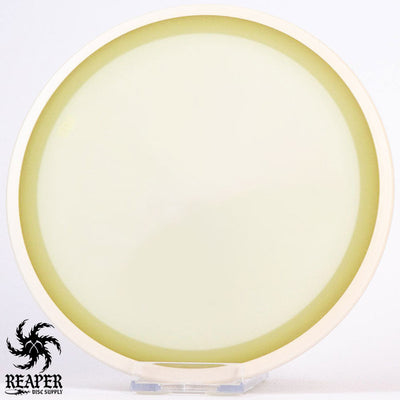 If you want the brightest glowing fairway driver on the market, the MVP Eclipse 2.0 Glow Resistor is just what you are looking for! Featuring MVP's unrivaled glow-in-the-dark Eclipse Glow plastic, you won't have to worry about losing this overstable driver during your night rounds.
Not only is this glow plastic the brightest available, it also holds its glow charge the longest as well. Take advantage of those chilly glow rounds and throw an MVP Glow Resistor in your bag today!
MVP Glow Resistor Flight Numbers
Speed

: 6.5

Glide

: 4

Turn

: 0

Fade

: 3.5
Commonly used for: Fairway Driver
Stability: Overstable
Experience: Intermediate to Advanced
Rim: Beadless
Dimensions & Specs
Height

: 1.5 cm

Rim Depth

: 1.2 cm

Rim Thickness

: 1.7 cm

Diameter

: 21.1 cm

Flexibility

: 10.21 kg

Max Weight: 175.1 gr