MVP Electron Ion (Cosmic, Soft, Medium, Firm)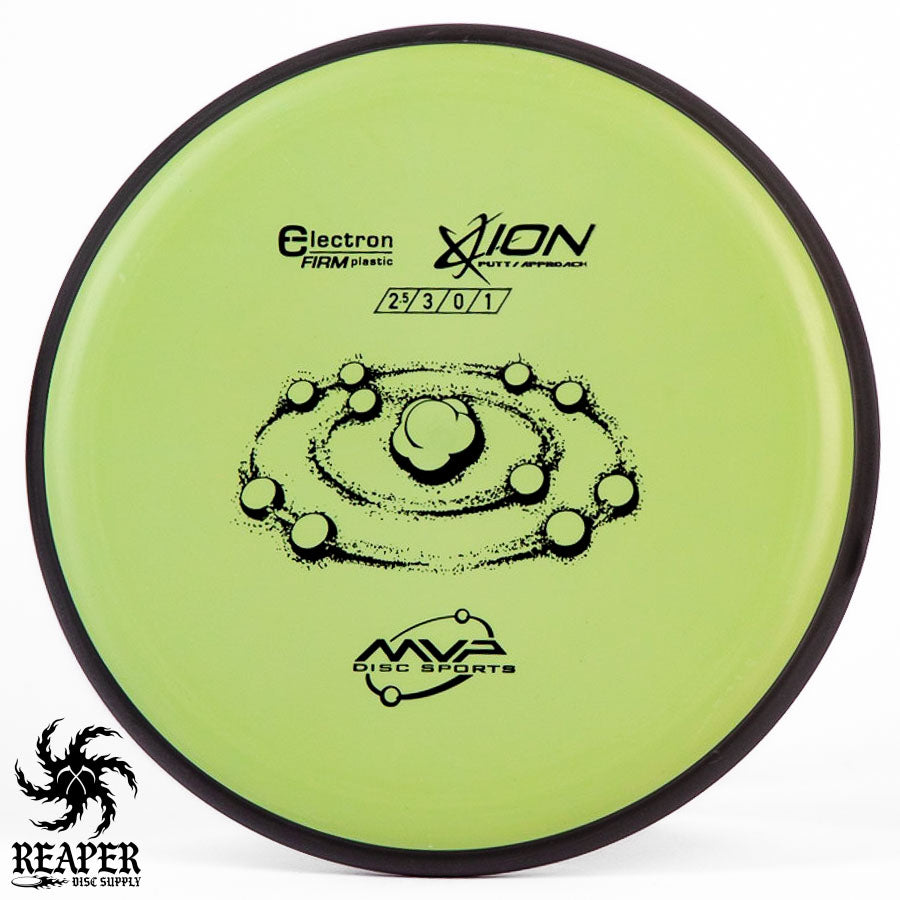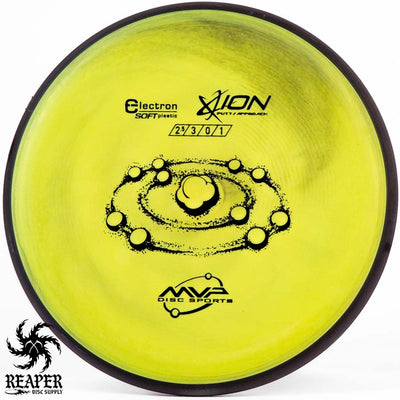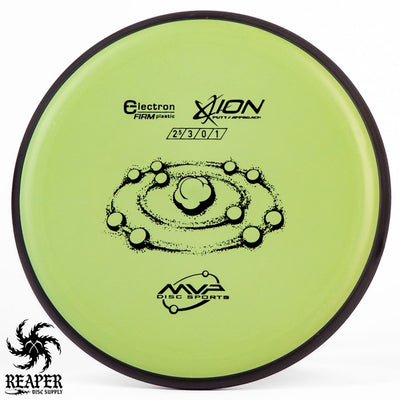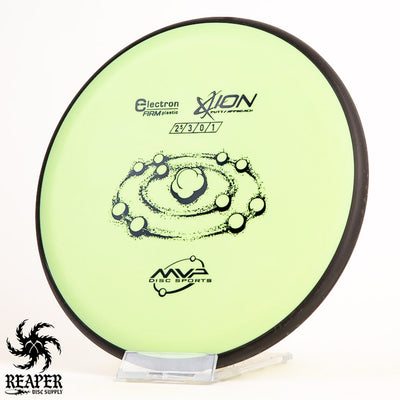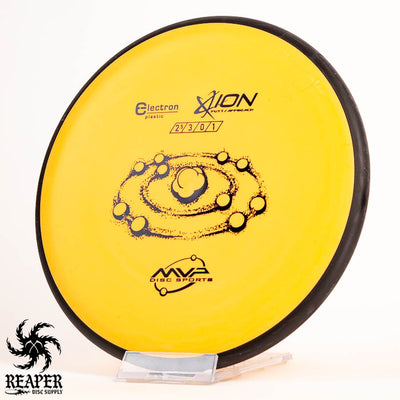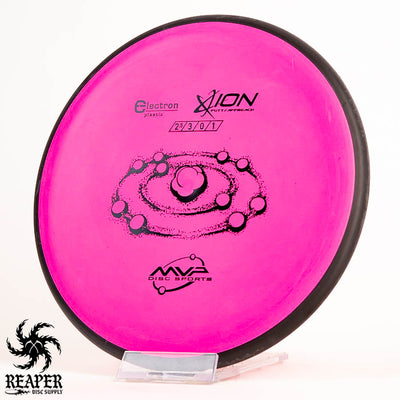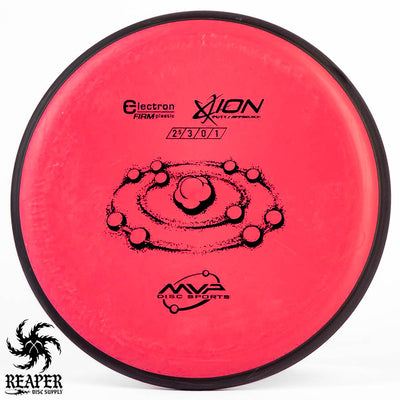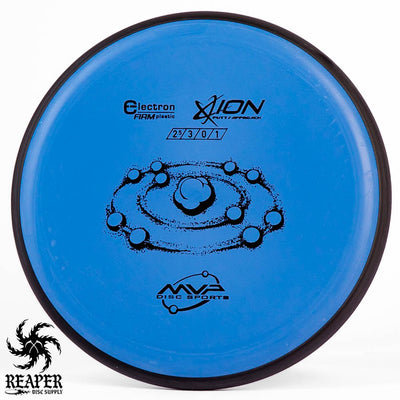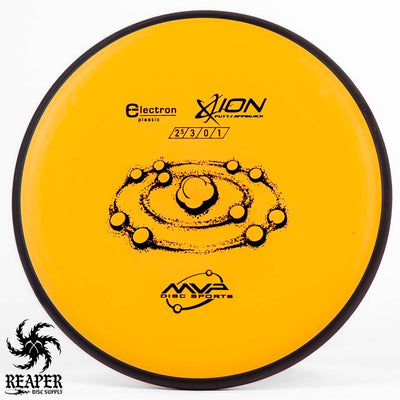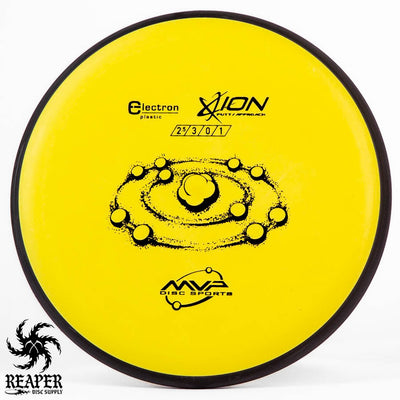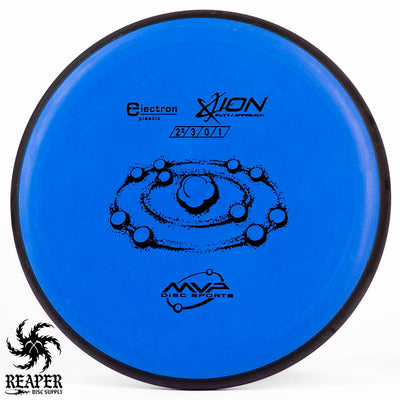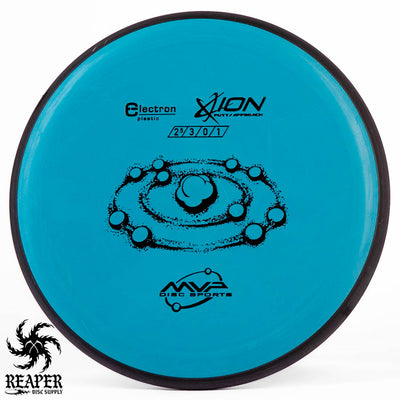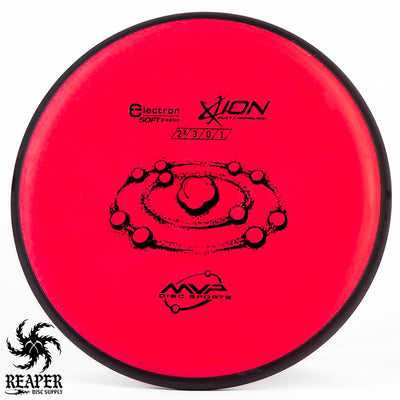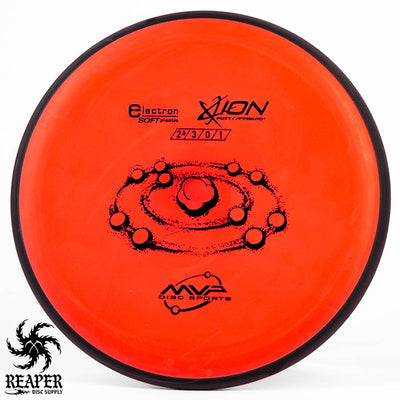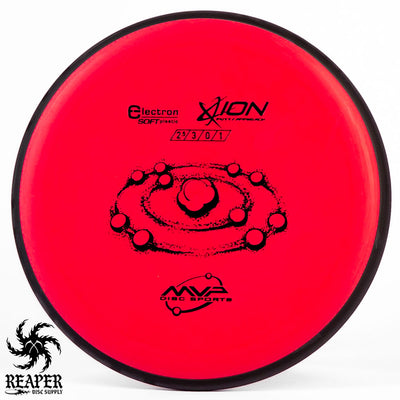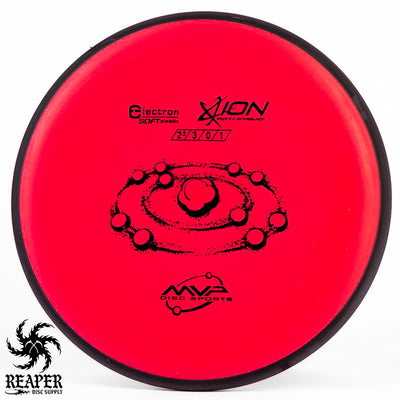 The MVP Electron Ion is a putt and approach disc that is available in Electron Soft, Medium, Firm, and Cosmic Electron plastic. This plastic is extremely grippy and comfortable to hold but isn't the most durable.
Shop more here: MVP Ion
The MVP Ion is a stable putter that is great for any skill level of player!
You may also like the MVP Anode in Electron plastic.
MVP Ion Flight Numbers
Speed

: 2.5

Glide

: 3

Turn

: 0

Fade

: 1
Commonly used for: Putting
Stability: Stable
Experience: Any
Dimensions & Specs
Height

: 1.9 cm

Rim Depth

: 1.6 cm

Rim Thickness

: 1.1 cm

Diameter

: 21 cm

Flexibility

: 2.83

Max Weight:

 174.3 gr