MVP Electron Atom (Cosmic, Soft, Medium, Firm)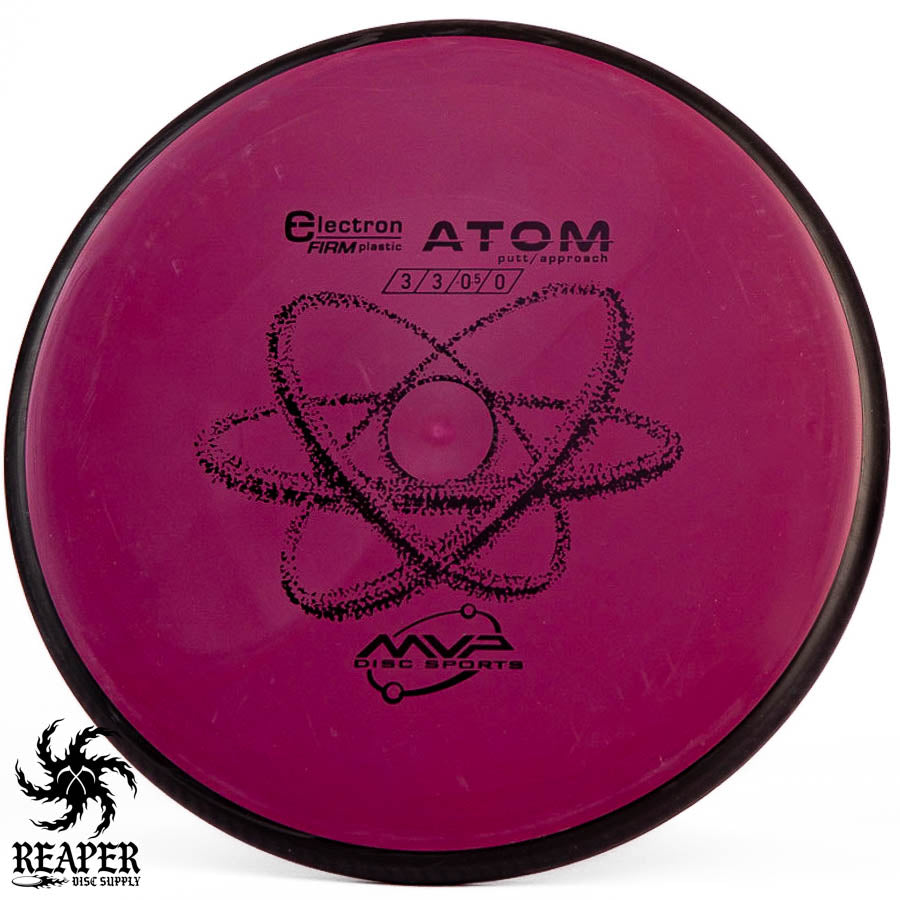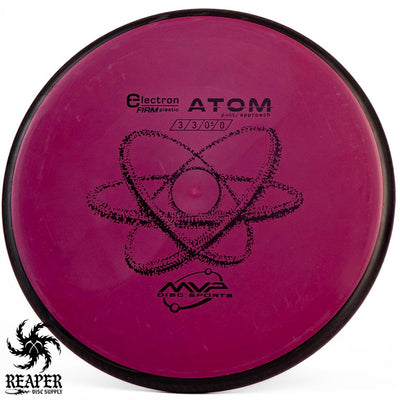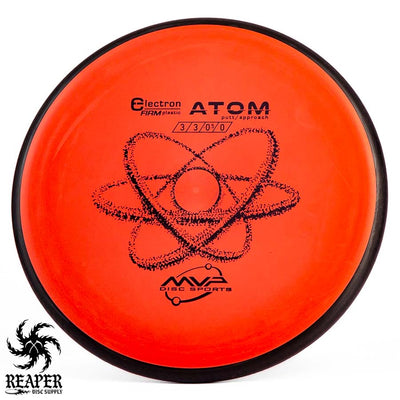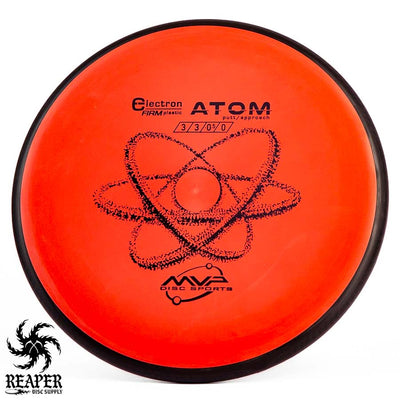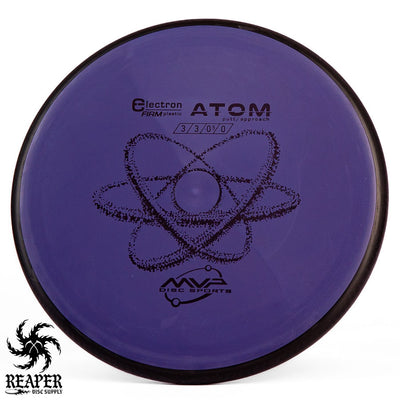 The MVP Electron Atom is a straight-stable putter made in a grippy plastic that feels great in the hand. With a shallower mold, it's a great putt and approach disc.
The Atom is different from the other MVP putters due to its squared-off inner rim rather than the signature curved rim that the Ion and Anode have. The Atom is actually based on the Envy core with a 10 mm overmolded wing. 
The flight of the MVP Atom is similar to the Anode but will feel a tiny bit faster out of the hand, and overall will feel like a straighter flying Envy. It is more of a "point and shoot" putting disc because of its reliably straight and accurate flight characteristics, which makes it very user-friendly.
People love the sleek feel of the disc, as well. It's great for longer spin putts- just aim right at the pole and you should be golden.
Check out our entire MVP Disc Sports collection including the MVP Electron Anode.
MVP Electron Atom Flight Numbers:
Speed: 3
Glide: 3
Turn: 0
Fade: 1
Stability: Stable
Commonly Used For: Putt & approach
MVP Atom Dimensions: 
Height: 1.9 cm
Diameter: 21.1 cm
Rim Depth: 1.4 cm
Rim Width: 1.1 cm