Lone Star Discs Bowie (Alpha)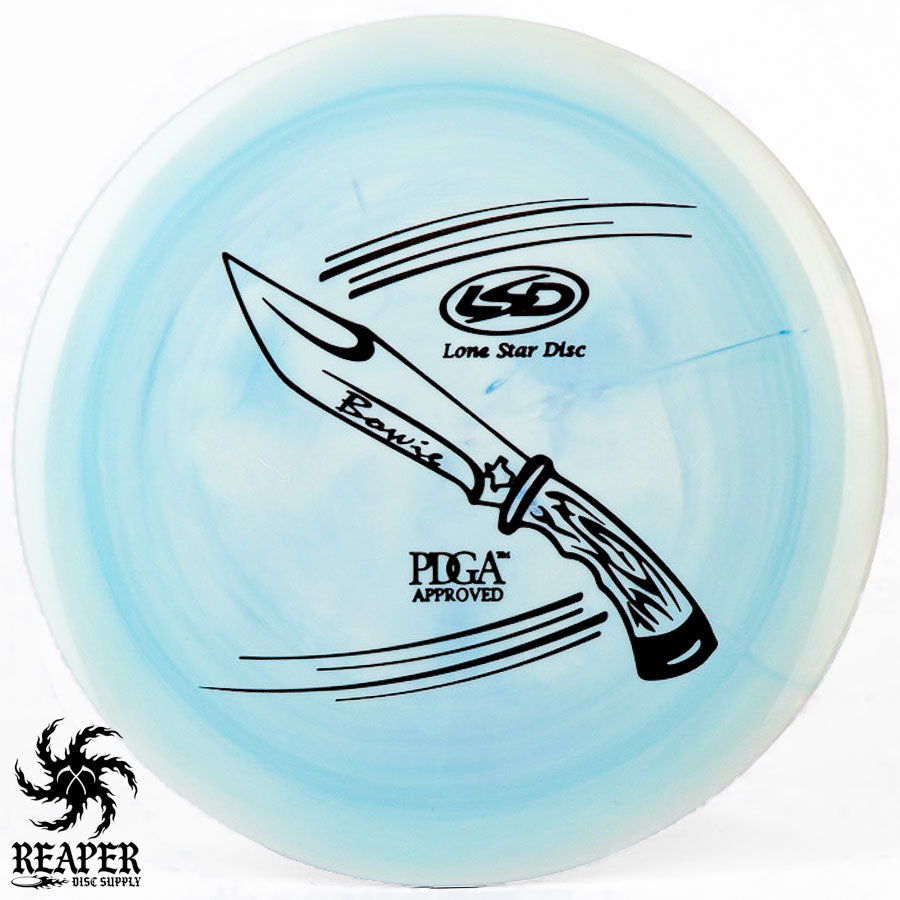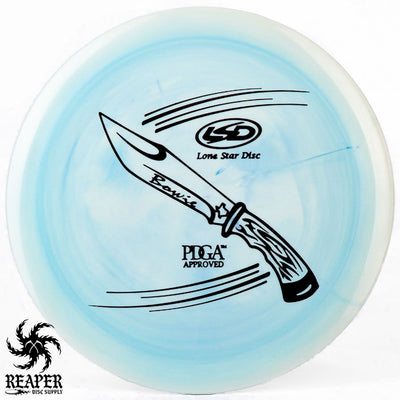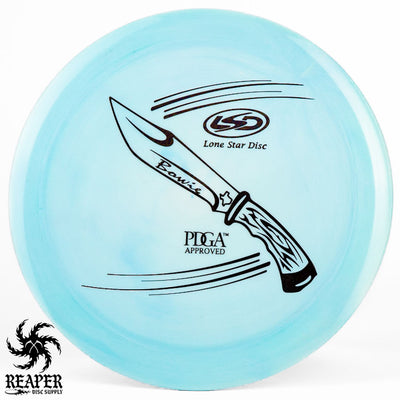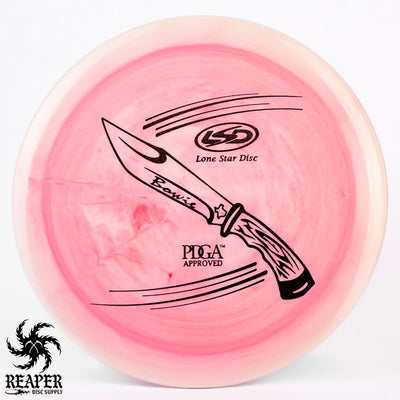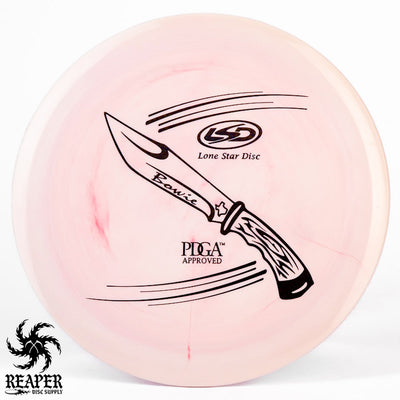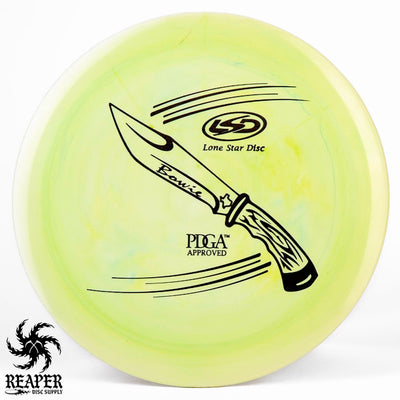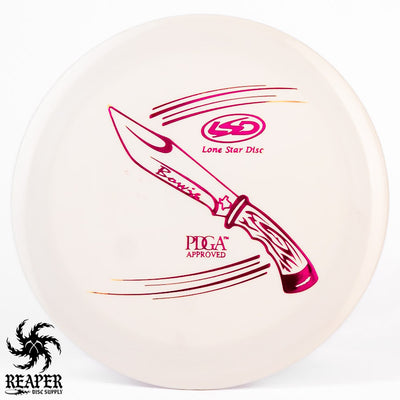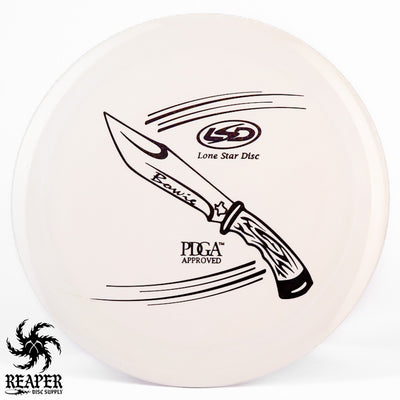 The Lone Star Discs Bowie (Alpha) is a very overstable high-speed distance driver that is best suited for advanced players. Lone Star's Alpha plastic is one of their premium-grade plastics that is highly durable and has great grip as well.

If you are an advanced player with tons of arm speed then the Bowie may be your favorite new meathook distance driver. This disc handles wind effortlessly and has more torque resistance for forehand throws than you will know what to do with.
Pick up an overstable Lone Star Bowie and it will probably be the hardest-fading driver in your bag.
Lone Star Bowie Flight Numbers
Speed: 13
Glide: 5
Turn: 0
Fade: 4
Commonly used for:
Distance Driver
Stability:
Overstable
Experience:
Advanced
Rim:
Beadless
Dimensions & Specs
Height: 1.7 cm
Rim Depth: 1.1 cm
Rim Thickness: 2.4 cm
Diameter: 21.1 cm
Flexibility: 6.70 kg
Max Weight: 178 gr