Latitude 64 Opto Ballista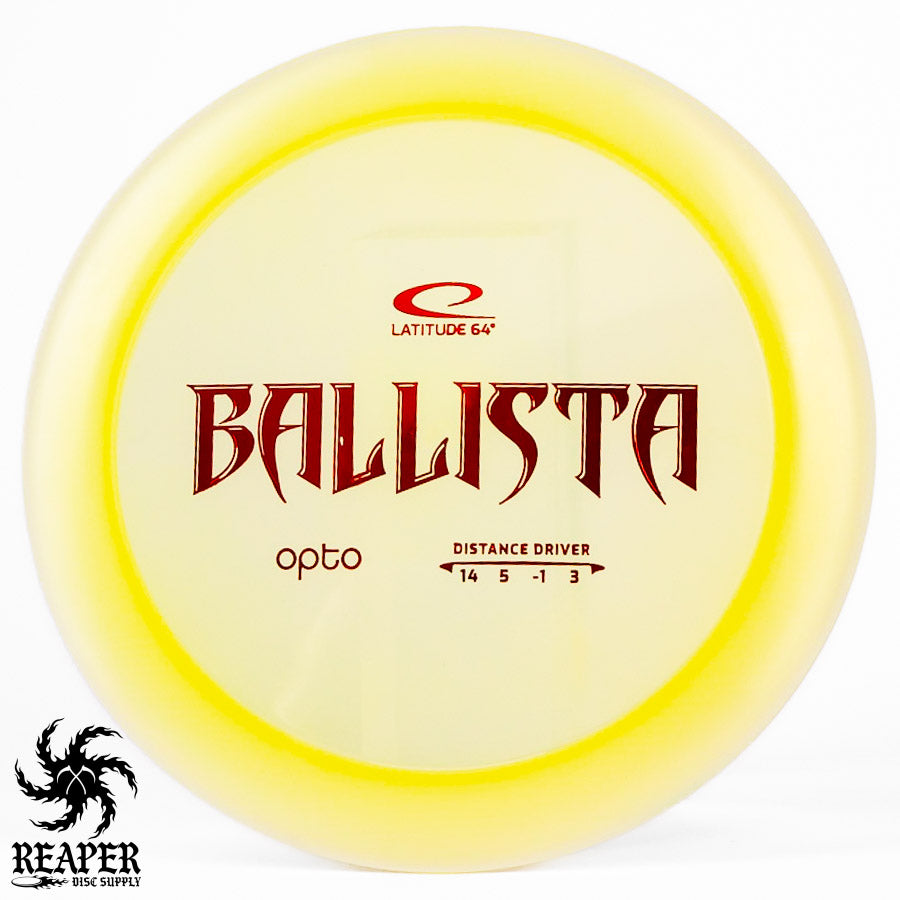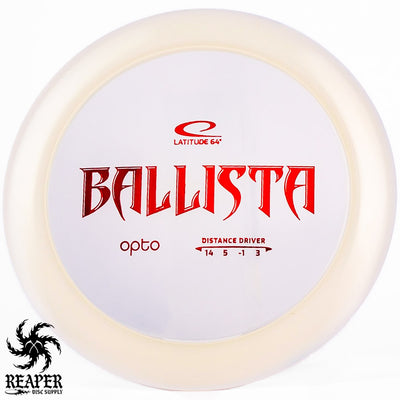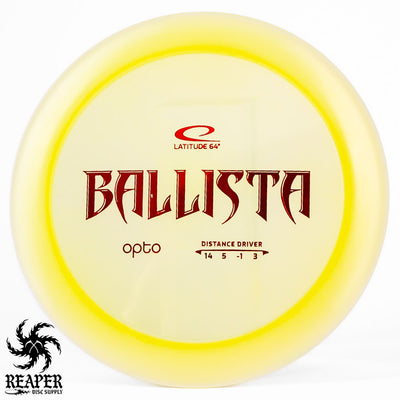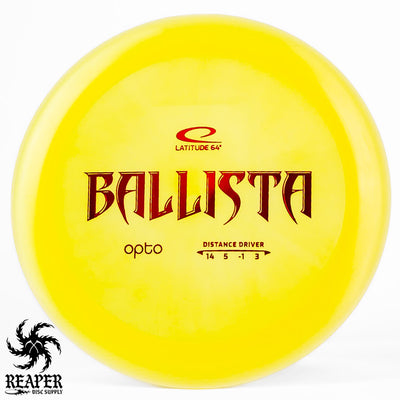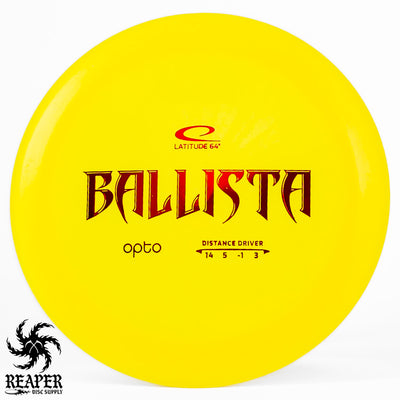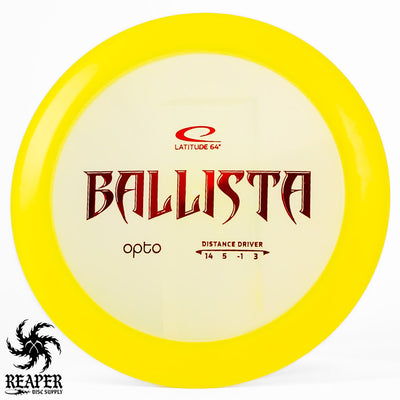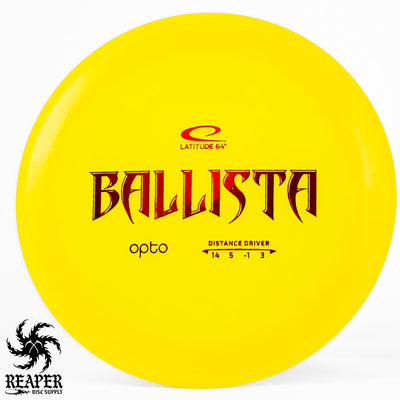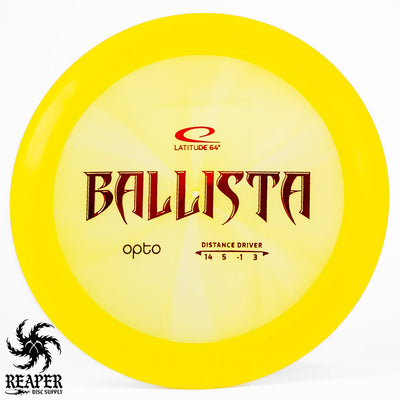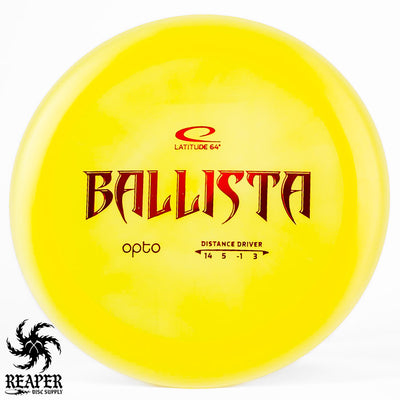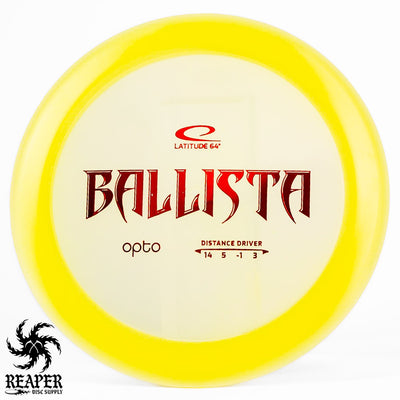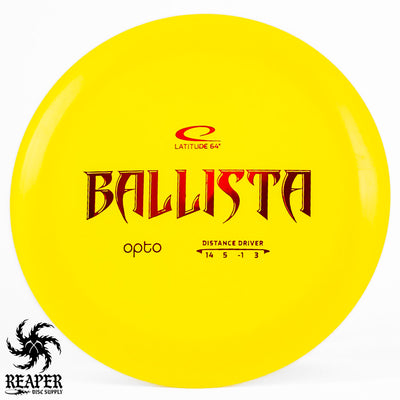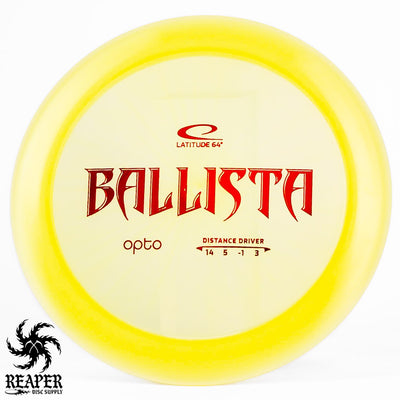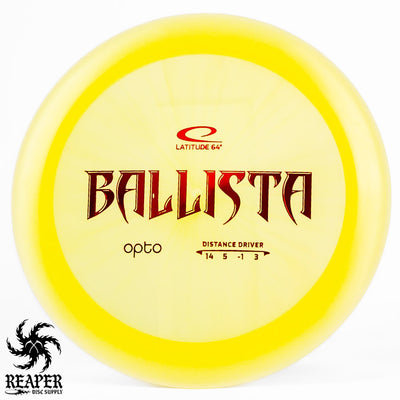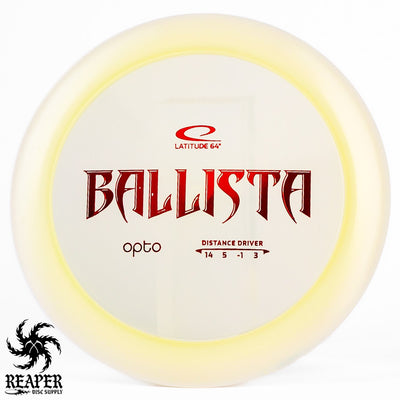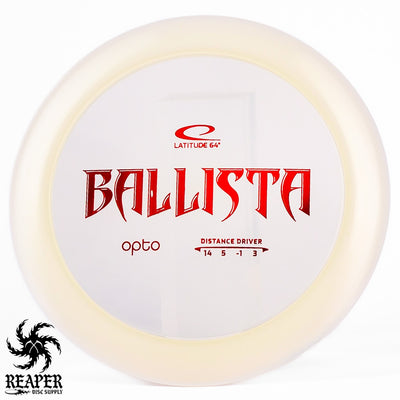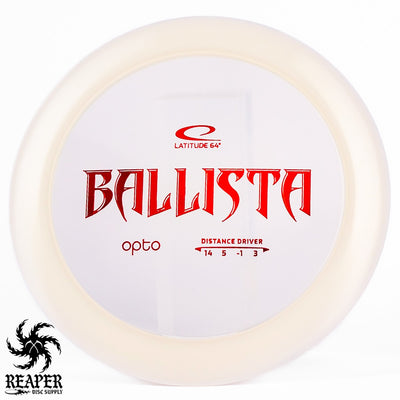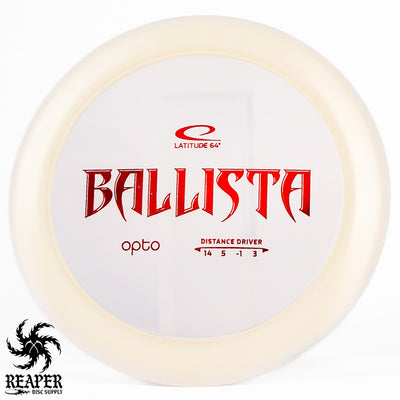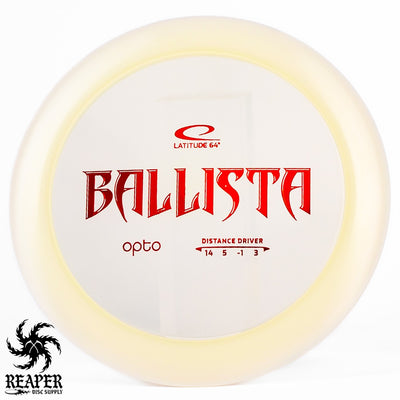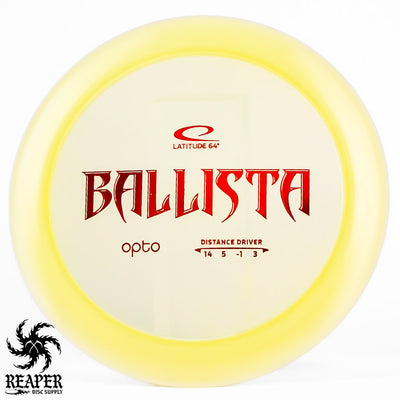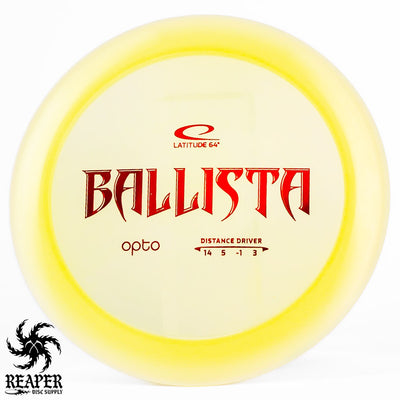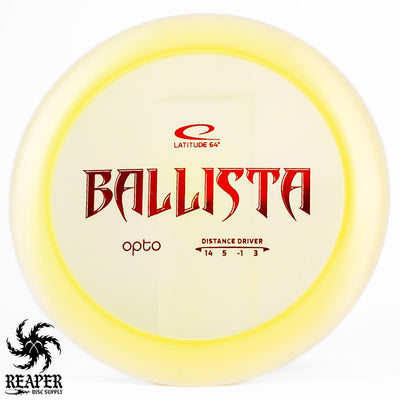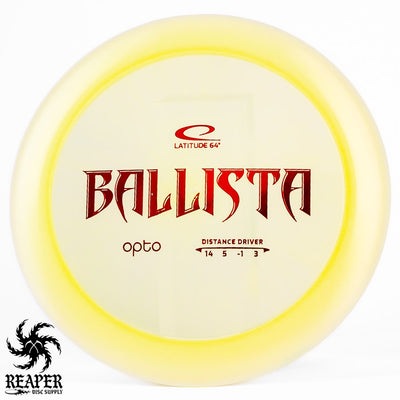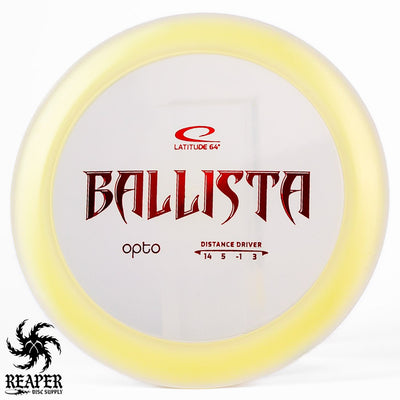 Latitude 64 Opto Ballista Review
If you are an experienced disc golfer, you'll love the Latitude 64 Opto Ballista, a fast, overstable distance driver that blends speed and accuracy beautifully. No longer do you have to choose between the two - this driver offers the best of both worlds. One of the fastest discs available, the Opto Ballista also provides a dependable flight path.

Latitude 64's Opto Line plastic is known for its outstanding durability and grip. It comes in a range of stunning translucent colors and is designed to withstand harsh punishment and extreme conditions better than most other plastics on the market.

When thrown at the right angle, speed, and height, the Ballista will absolutely bomb the fairway. However, keep in mind that you'll need a smooth, controlled release to maximize distance, as its high speed can magnify any form errors in your throw.

The Ballista is pretty overstable for beginners and slightly understable for advanced players. This disc is ideal for intermediate players with a smooth backhand, looking for that extra distance in their drive. It's perfect for tailwind max distance drives and surprisingly effective for uphill drives due to its high-speed turn and stable flight path.

The Ballista will challenge you to improve your form, rewarding you with better throws as you progress. It can be brutal to bad form, but with patience and practice, you'll find it an invaluable asset in your disc golf bag. Consider starting with a lower weight to get a feel for it, and then work your way up.

The Latitude 64 Opto Ballista is an excellent choice for players seeking a reliable, fast, overstable distance driver that offers an impressive blend of speed and accuracy. Give it a try, and experience the difference it can make in your game.

Latitude 64 Ballista Flight Numbers
Speed: 14
Glide: 5
Turn: -1
Fade: 3
Commonly used for:
Distance Driver
Stability:
Overstable
Experience:
 Intermediate +
Rim:
Beadless
Dimensions & Specs
Height: 1.7 cm
Rim Depth: 1.1 cm
Rim Thickness: 2.4 cm
Diameter: 21.1 cm
Flexibility: 8.05 kg
Max Weight: 175.1 gr