Kastaplast K3 Kaxe (Retooled)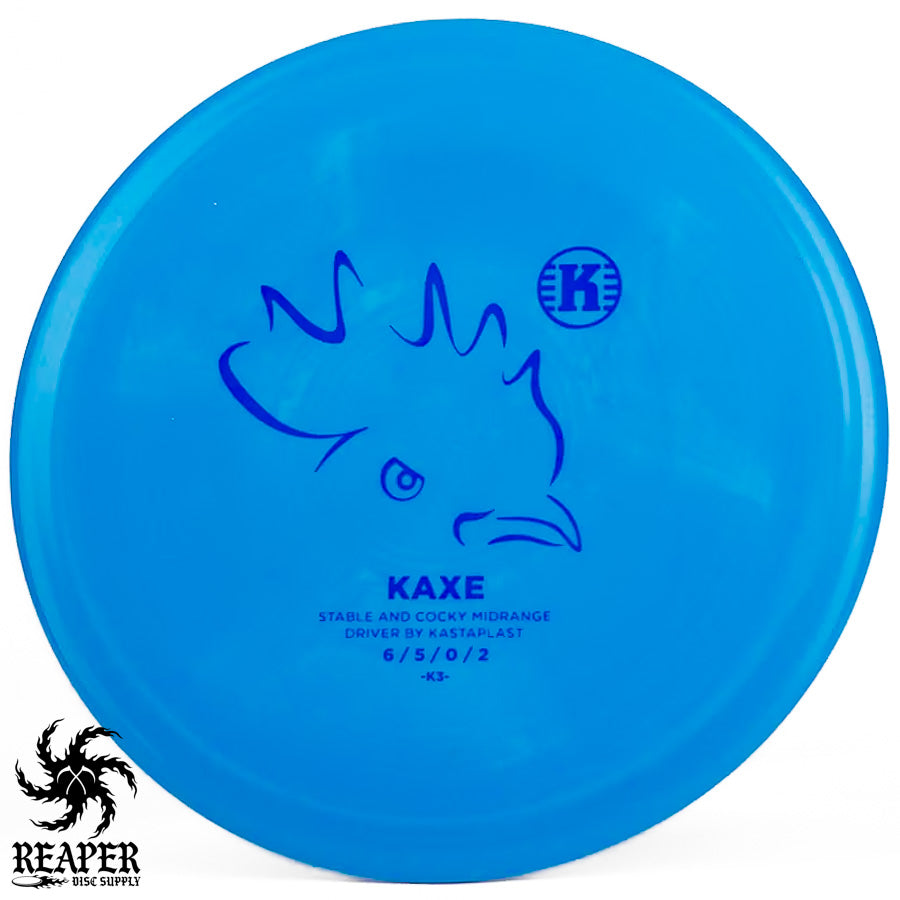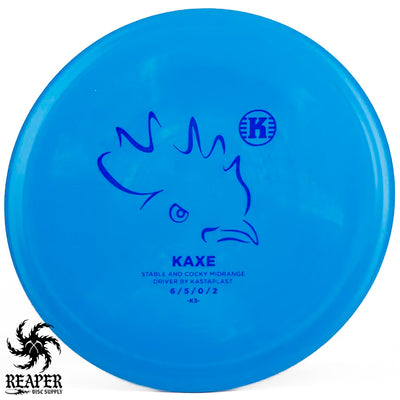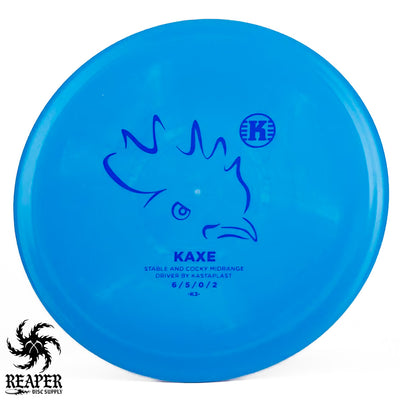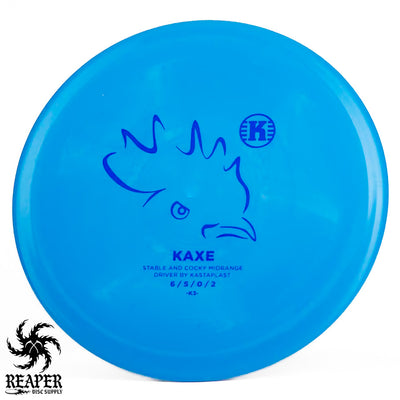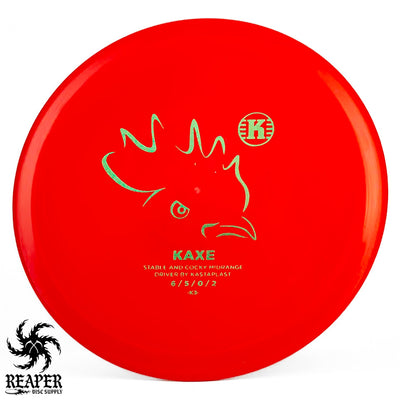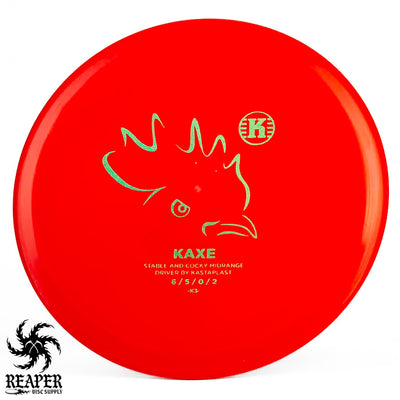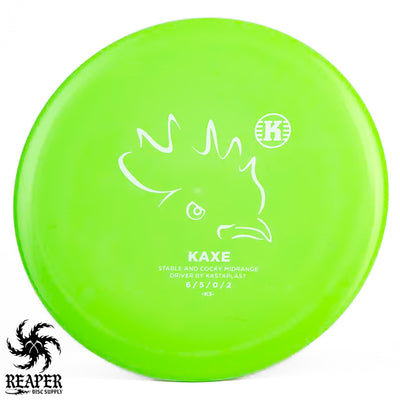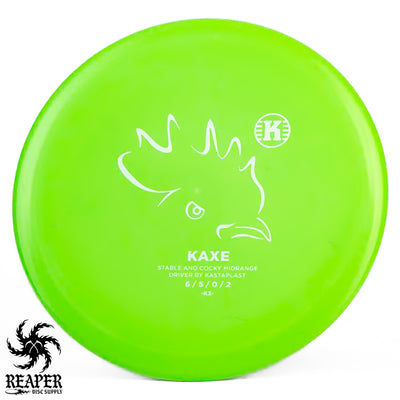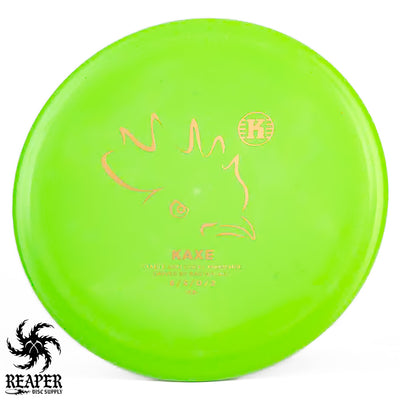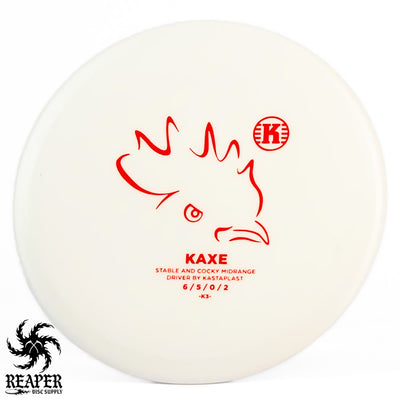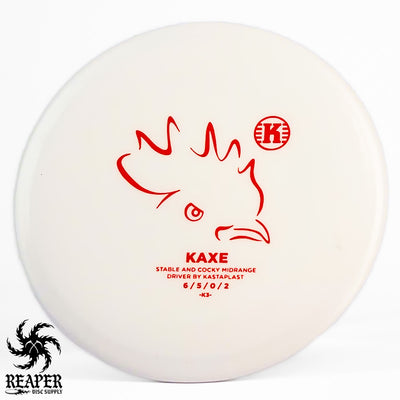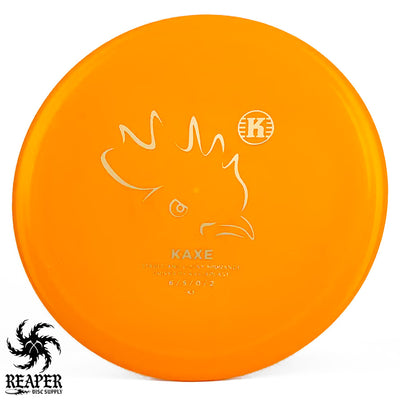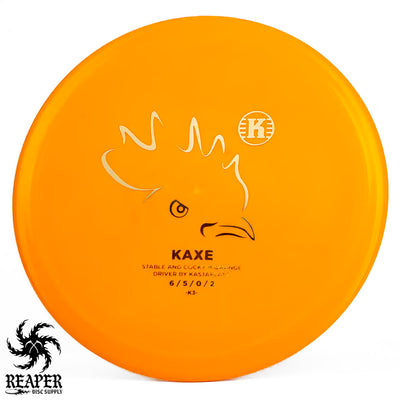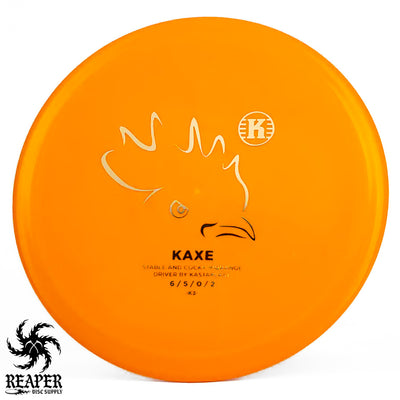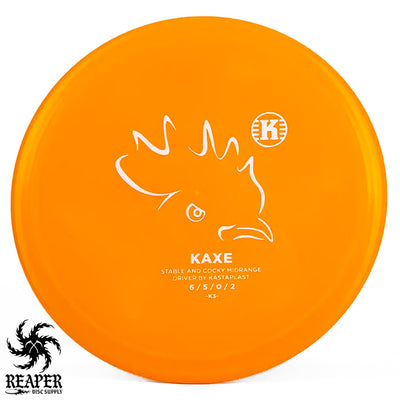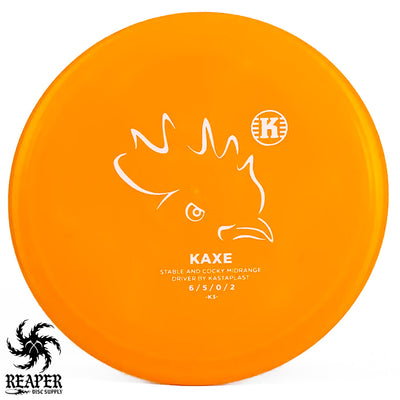 Retooled Kastaplast K3 Kaxe
Discover the new Retooled Kastaplast K3 Kaxe, a revolutionized midrange disc with a fine-tuned flight profile. Designed for both amateurs and pros, this disc brings a unique blend of precision and approachability.
Retooled Features
Refined Stability: Boasting a gentler fade of 2, it promises greater control and less abrupt finishes.
K3 Plastic Excellence: Known for its exceptional grip and flexibility, the K3 plastic adapts seamlessly to various play styles.
Adaptable Flight Dynamics: Its modified stability makes it perfect for nuanced shots, from subtle curves to straight paths.
The retooled K3 Kaxe is a testament to Kastaplast's innovation, offering an upgraded experience for players who value finesse and reliability in their game.
Flight Numbers
Speed: 6
Glide: 5
Turn: 0
Fade: 2
Commonly Used For: Midrange
Stability: Overstable
Experience Level: Any
PDGA Dimensions
Height: 1.7 cm
Rim Depth: 1.3 cm
Rim Thickness: 1.6 cm
Diameter: 21.1 cm
Flexibility: 8.18 kg
Max Weight: 175.1 gr