Kastaplast K3 Hard Berg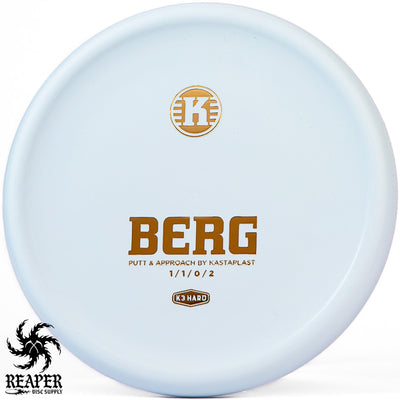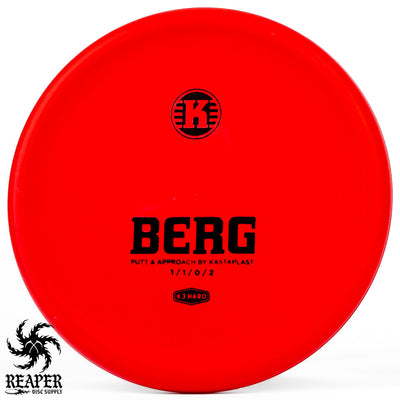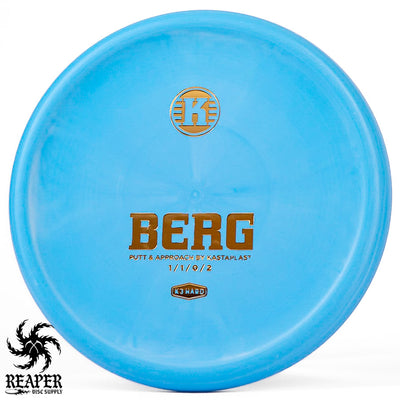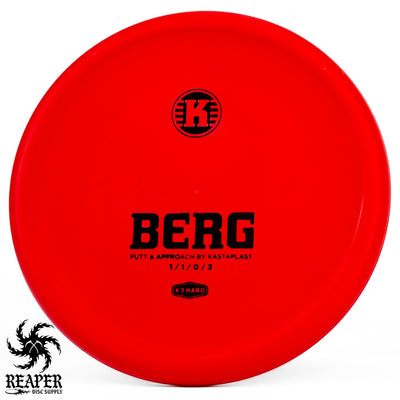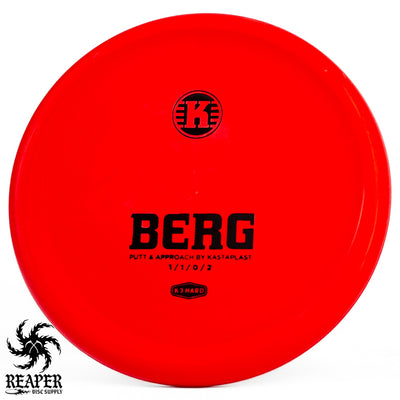 The Kastaplast K3 Hard Berg is one of grippiest beadless base plastic putt and approach discs on the market. With little to no glide - you won't have to worry about unpredictable approach shot skips. The concave top provides a comfortable groove for your thumb to rest for RHBH shots, and makes the design of this Hard K3 disc very unique.

Kastaplast's K3 Hard plastic offers the same grip and gummy-ness as the original K3 plastic, but with extra stability due to the stiffness. Pick up a Hard K3 Berg today!
K3 Hard Berg Flight Numbers
Speed

:  1

Glide

:  1

Turn

:  0

Fade

:  2
Commonly used for:  Putt & Approach
Stability:  Overstable
Experience: Any
Rim: Beadless
Dimensions & Specs
Height

:  2 cm

Rim Depth

:  1.4 cm

Rim Thickness

: 0.9 cm

Diameter

: 21.1 cm

Max Weight: 178.0 cm