Kastaplast Svea - K1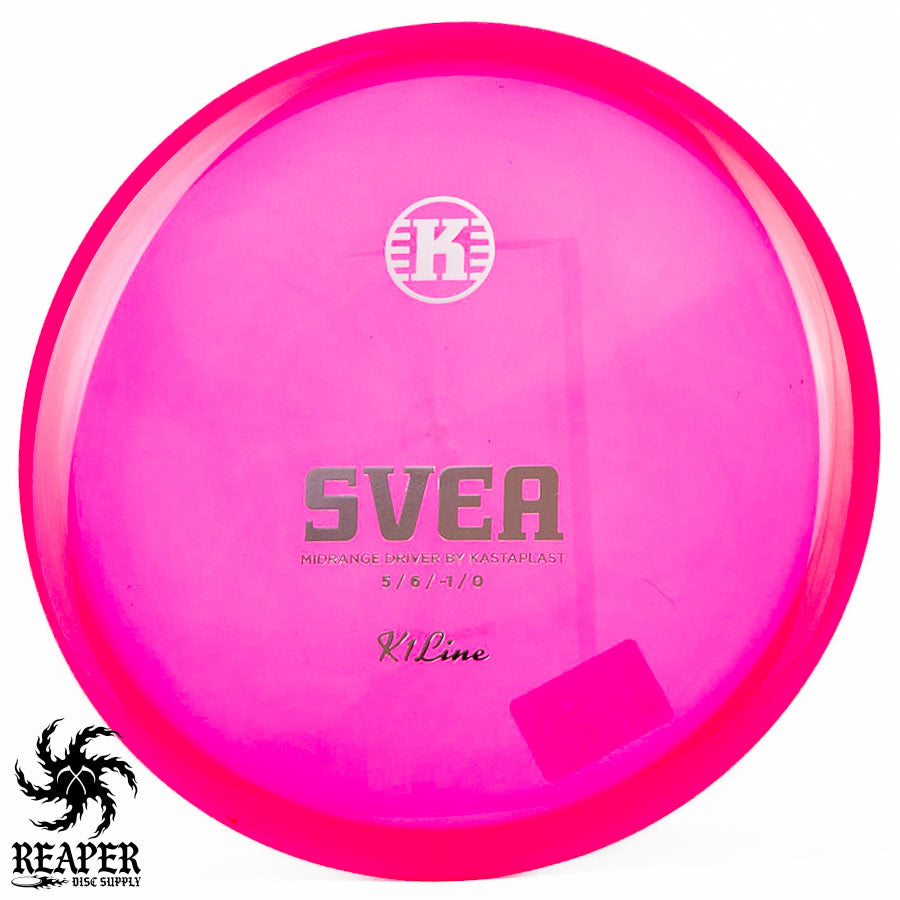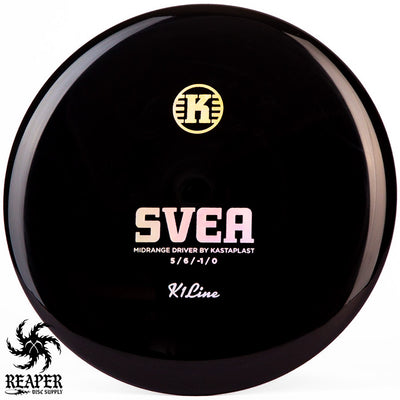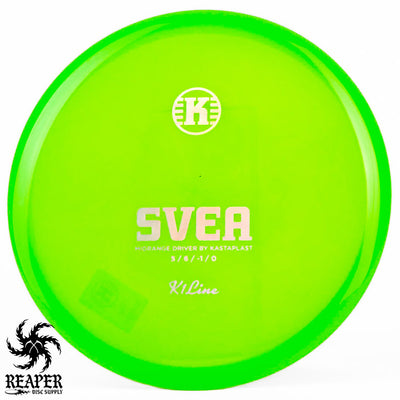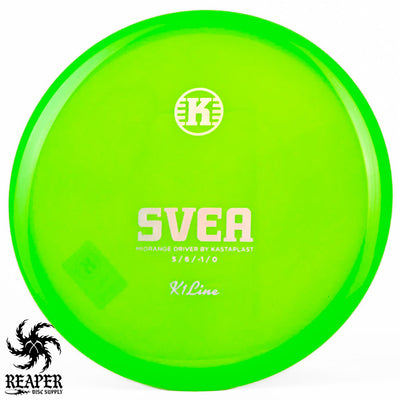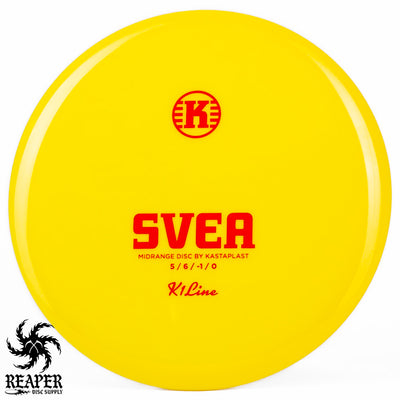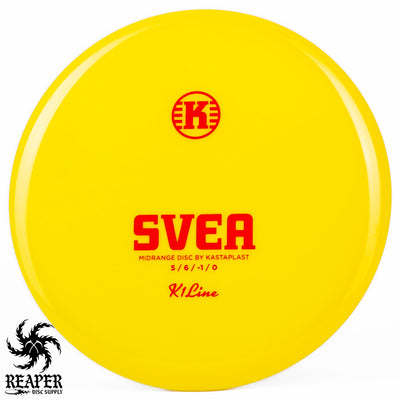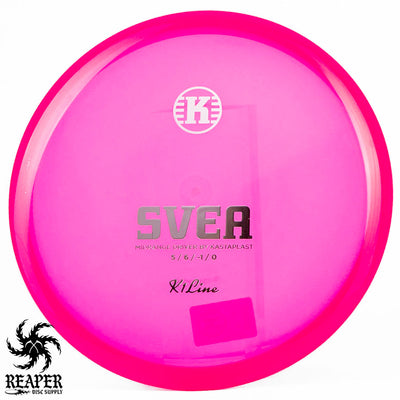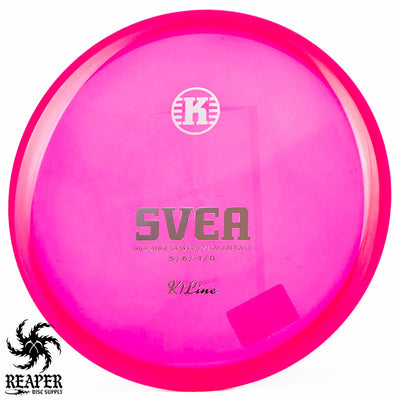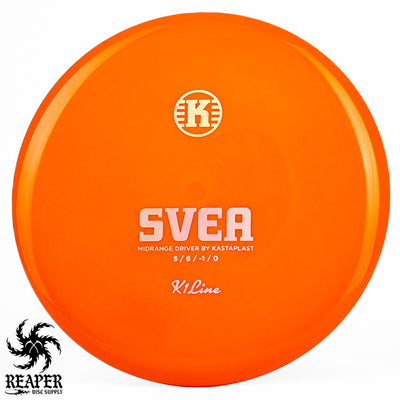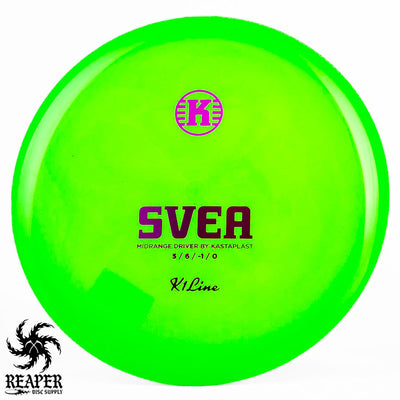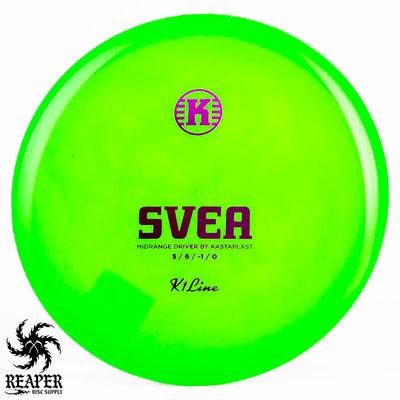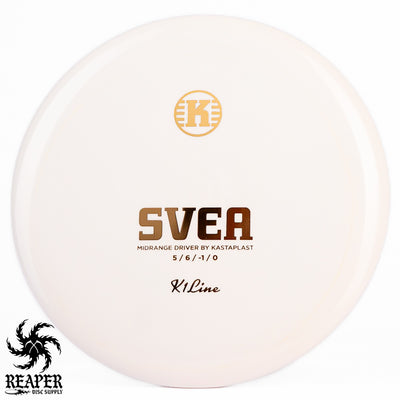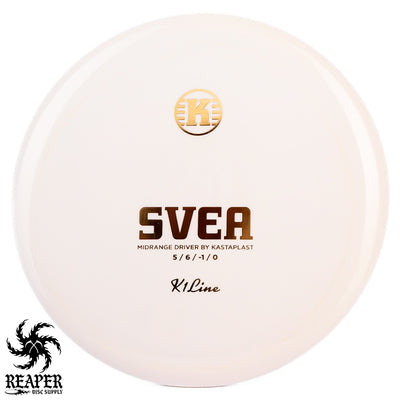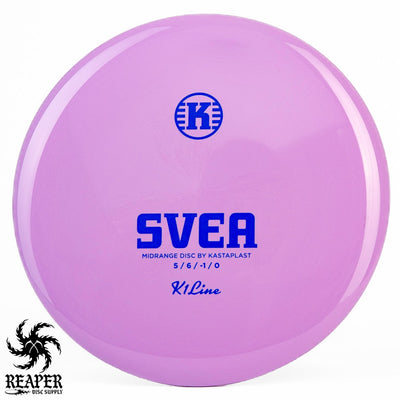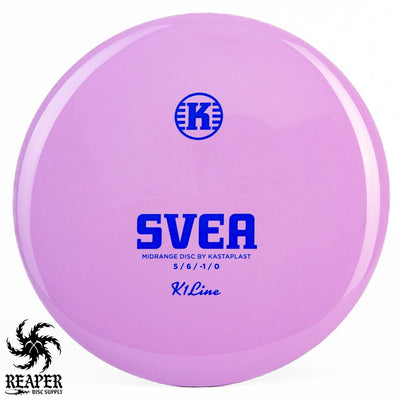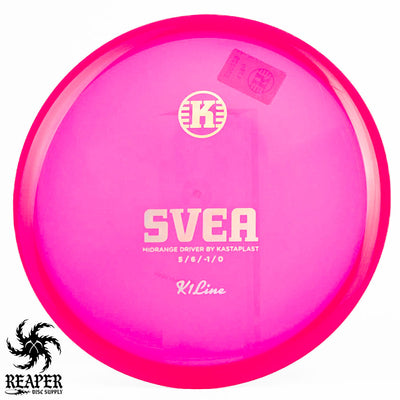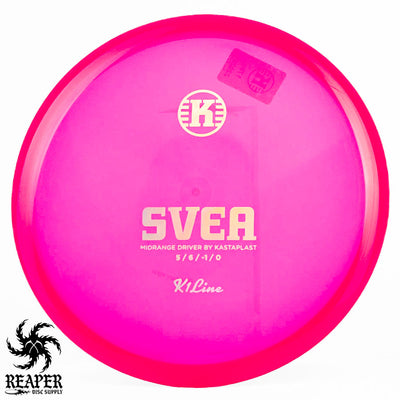 Kastaplast Svea Flight Numbers
Speed: 5
Glide: 6
Turn: -1
Fade: 0
Commonly used for: Midrange driver
Stability: Understable
Experience: Any
Rim: Beadless
More Sveas:
Svea K1 Dimensions & Specs
Height: 2.1 cm
Rim Depth: 1.3 cm
Rim Thickness: 1.3 cm
Diameter: 21.9 cm
Flexibility: 6.14 kg
Max Weight: 181.8 gr
Kastaplast K1 Svea Review
The Kastaplast K1 Svea is an understable midrange disc that is incredible for beginners and has a ton of glide. Kastaplast's K1 Plastic is a premium-grade plastic that, in my opinion, is the best plastic on the market right now. Awesome grip, extreme durability, and requires a minimum amount of power to throw.
The Svea K1 is a beginner-friendly midrange with a negative turn rating, which makes it very forgiving and easy to throw for novice players. This is the perfect first disc for anyone just starting to play disc golf; I recommend the Svea to any player looking to play one-disc-only rounds. An awesome disc to learn with that feels great in the hand.
I use this disc for hyzer flip shots or right-curving gaps that I need to finish with little or no fade. The Svea is also a sweet roller disc and fantastic for hyzer flip & turnover lines!