Kastaplast Jarn (K1)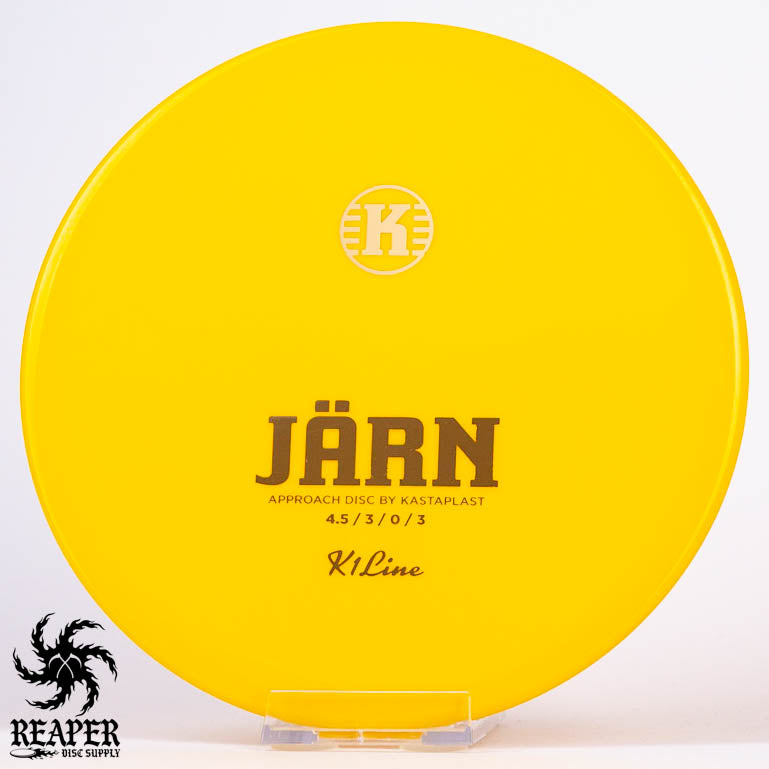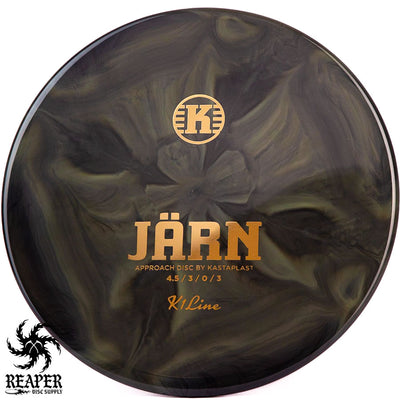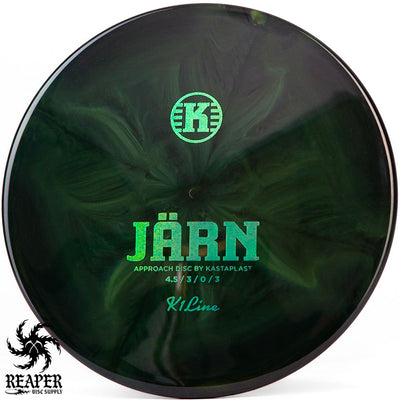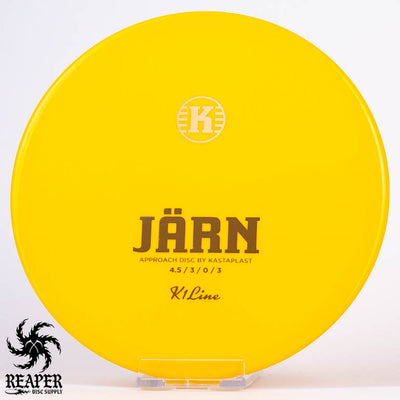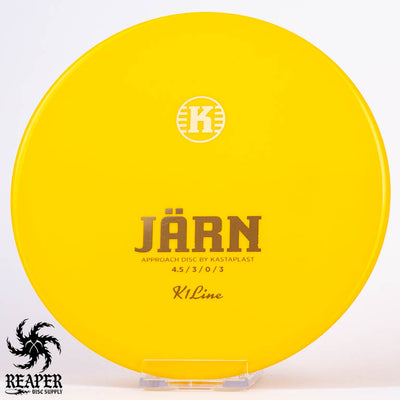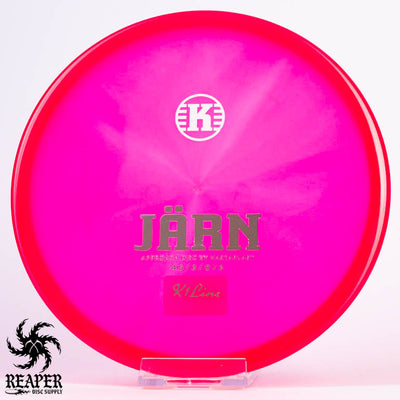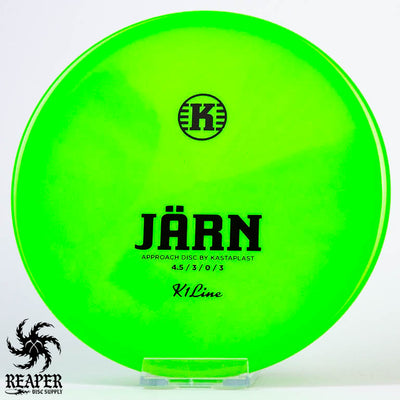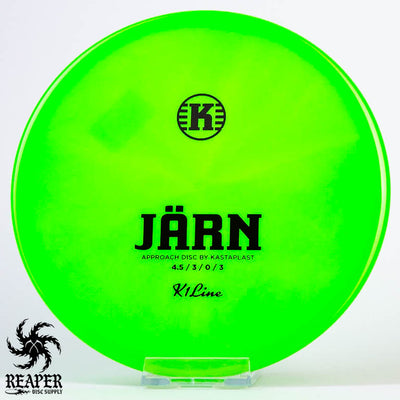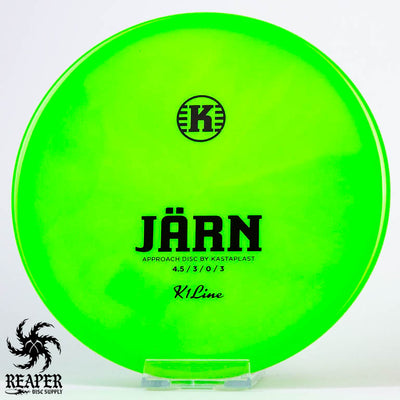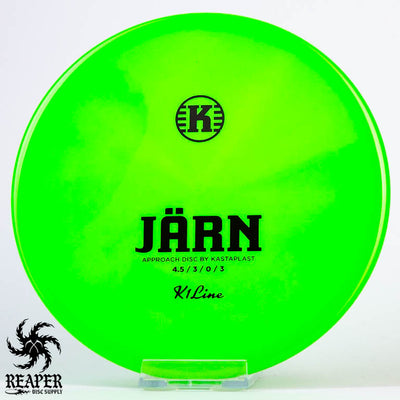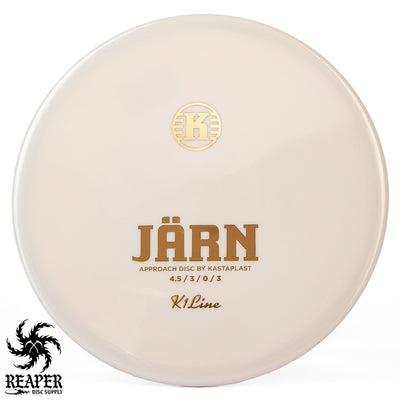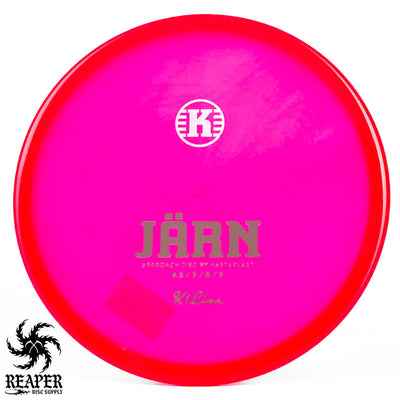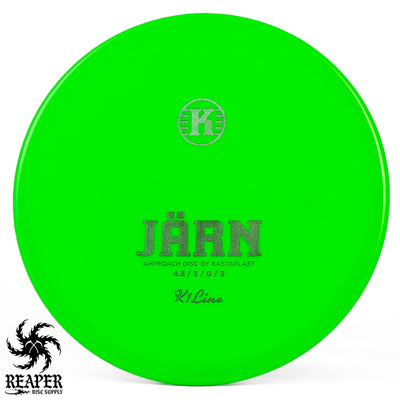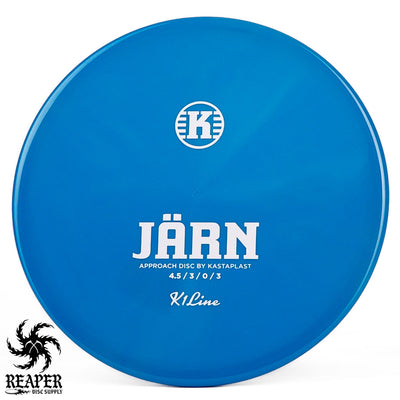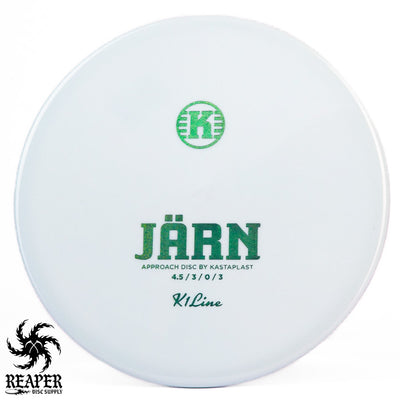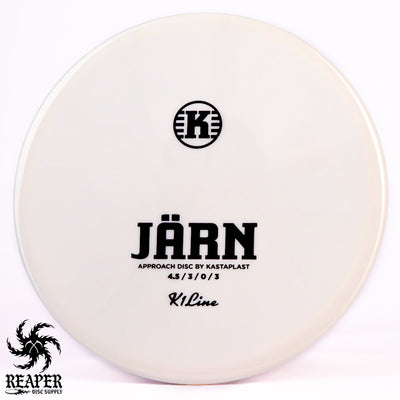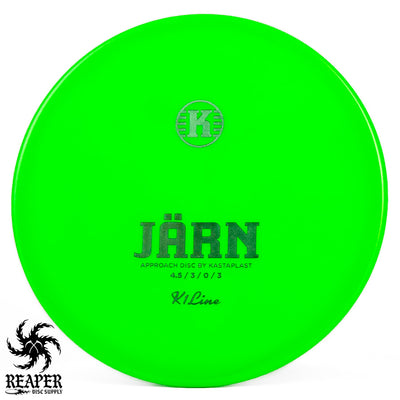 K1 Jarn Disc Review
The Kastaplast Jarn in K1 plastic is the first overstable approach disc in their lineup, and boy, was it worth the wait! Of course, the first disc I'm going to compare it to is the Zone, and I would say that it has slightly more glide and, depending on the dome, is more overstable too. The less dome it has, the beefier it will be, which is why I prefer my approach discs to be almost puddle-topped.
My biggest concern when reviewing this disc was whether or not it would fit comfortably in the hand for forehand shots, and I am happy to report that it does. I am able to rip this thing farther than any approach disc I've thrown before, and I often find myself driving with it more than some of my midranges. If you are a forehand-dominant player like me, you are going to love this bad boy. Especially in headwinds.
If you haven't thrown K1 line plastic before, you are in for a treat. It is grippy and slightly flexible while still being durable. It maintains its stability better than most other plastics I've thrown, so you don't need to worry about hucking it into a tree.
The Swedish translation of Jarn is "iron," and I can confidently say that this beefy upshot disc golf disc lives up to its name. If you are in the market for a new workhorse approach disc with predictable fade, you will love the Kastaplast K1 Jarn.
More putt & approach discs: Kastaplast K3 Jarn, Kastaplast Reko, Kastaplast Reko X
Kastaplast Jarn Flight Numbers
Speed: 4.5
Glide: 3
Turn: 0
Fade: 3
Commonly used for: Approach shots
Stability: Overstable
Experience: Intermediate to Advanced
Rim: Beadless
K1 Jarn PDGA Specs
Height: 1.8 cm
Rim Depth: 1.4 cm
Rim Thickness: 1.3 cm
Diameter: 21.3 cm
Flexibility: 9.77 kg
Max Weight: 176.8 gr