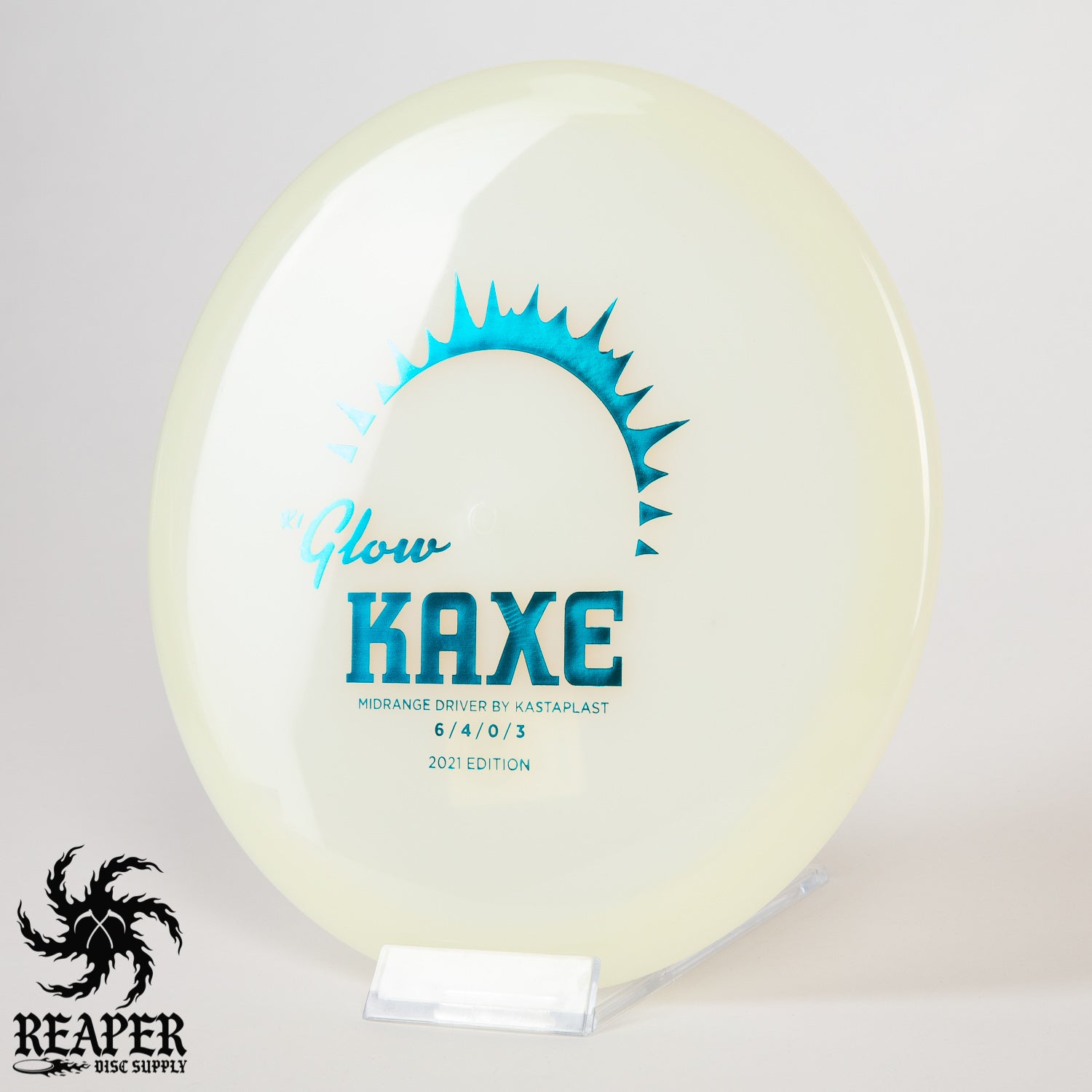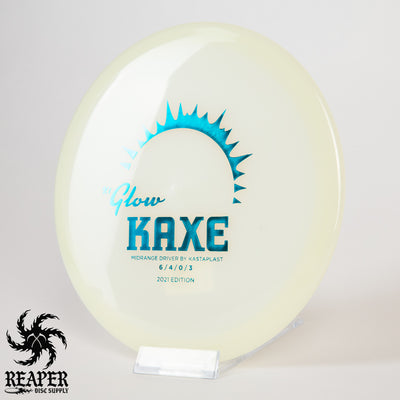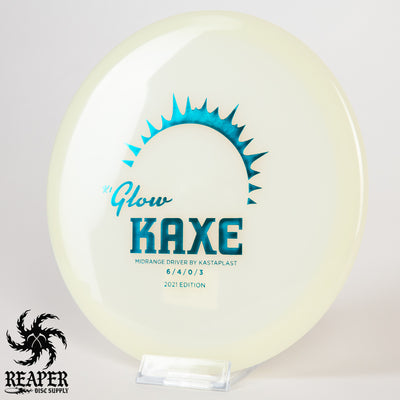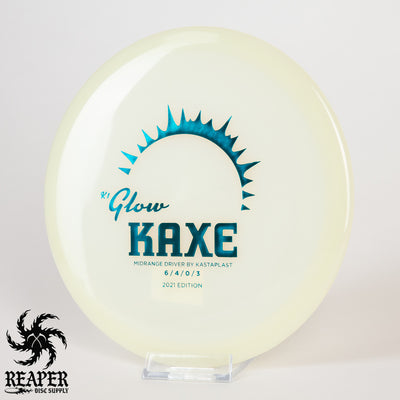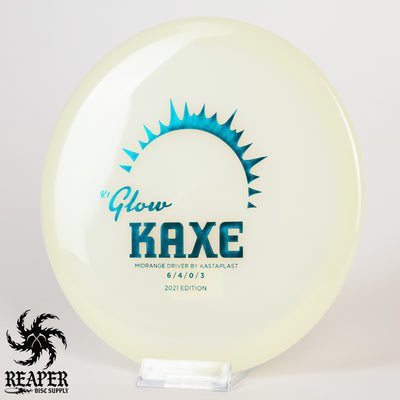 Kastaplast's K1 Glow Kaxe is a bright and long glowing midrange disc, perfect for anyone who plays night rounds and has an overstable midrange hole to fill in their bag.
The Kastaplast Kaxe is an overstable 6 speed that falls on the edge of being a midrange and a fairway driver. Although the Kaxe has 0 turn and 3 fade, many players (us included) notice that when thrown with enough speed the Kaxe will actually slightly turn before turning over and fading afterwards. The overstability of the Kaxe makes it an excellent choice for headwind shots and forehand turnover lines.
Kastaplast's K1 Glow plastic is known as one of the most premium plastics that offers a long lasting and extremely bright glow. If you play glow rounds often, K1 Glow is your best option.
Kastaplast Kaxe Flight Numbers:
Speed: 6
Glide: 4
Turn: 0
Fade: 3
Stability: Overstable
Primarily Used For: Midrange drives, flex forehand shots