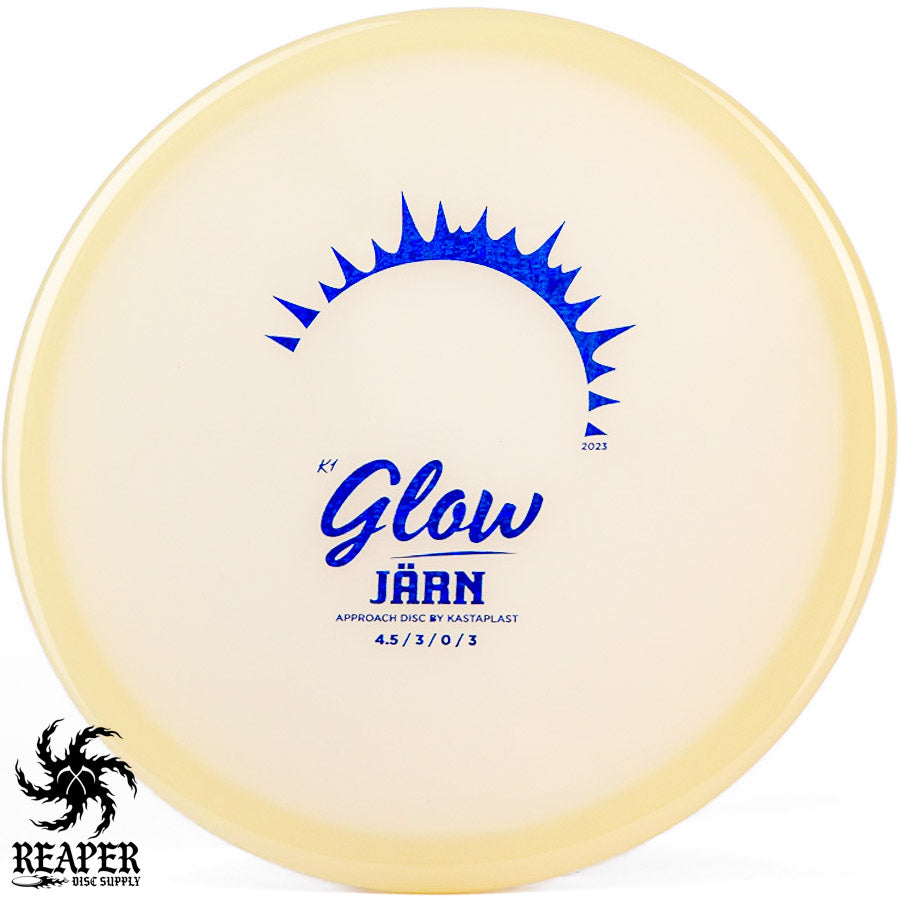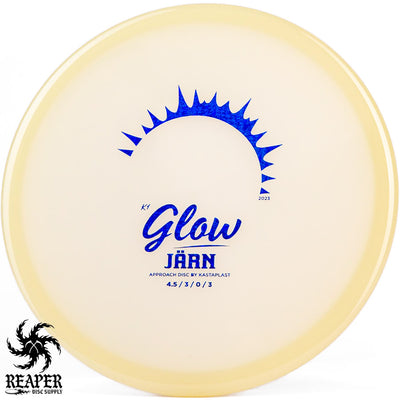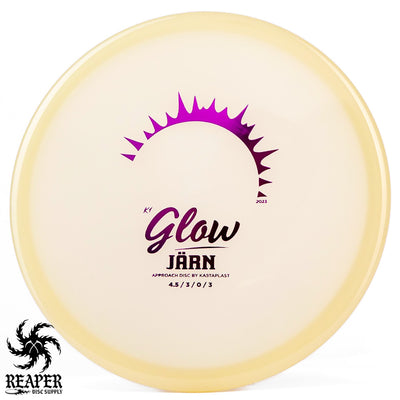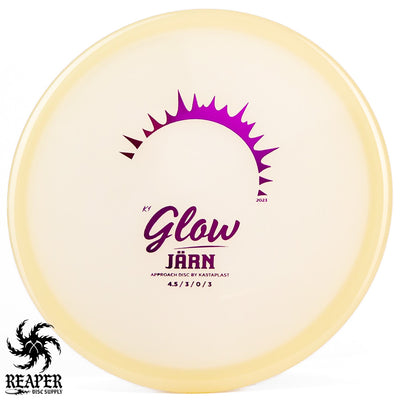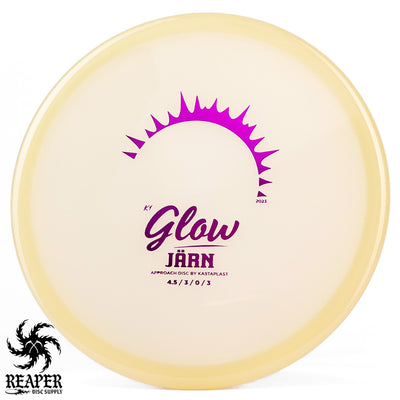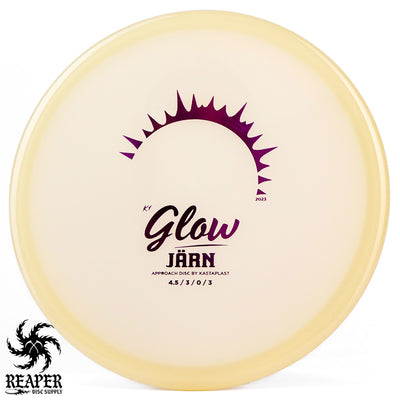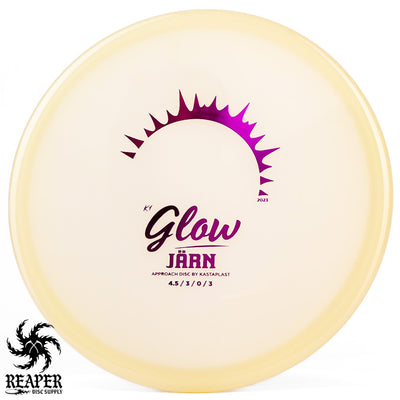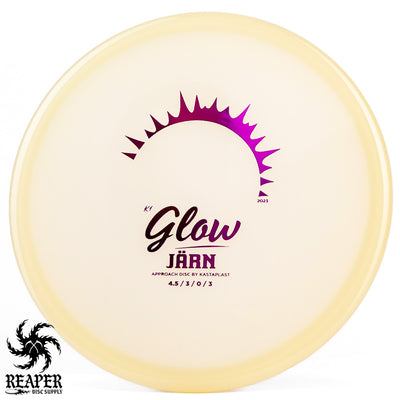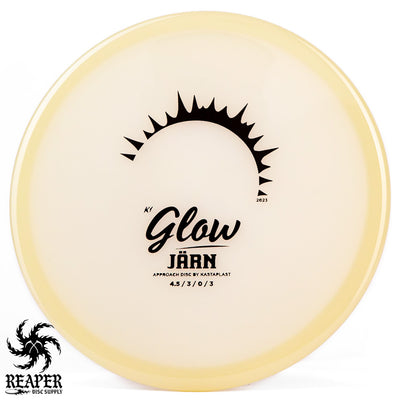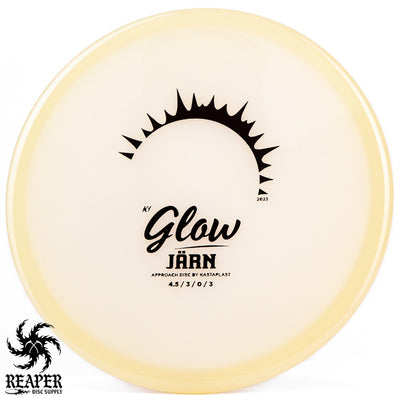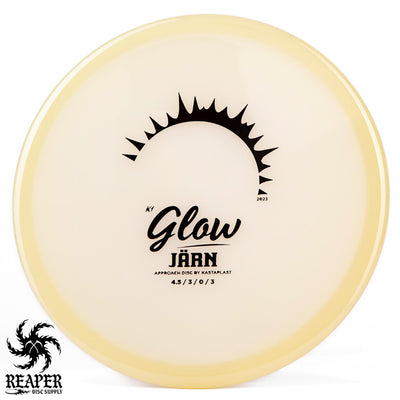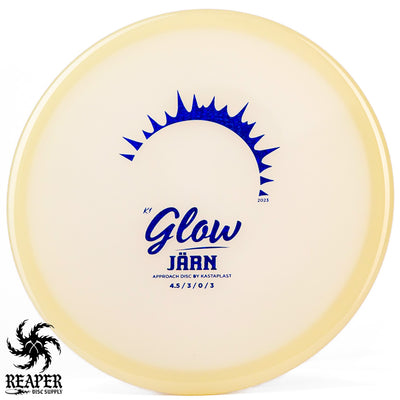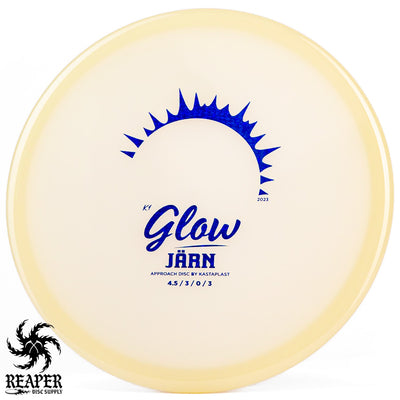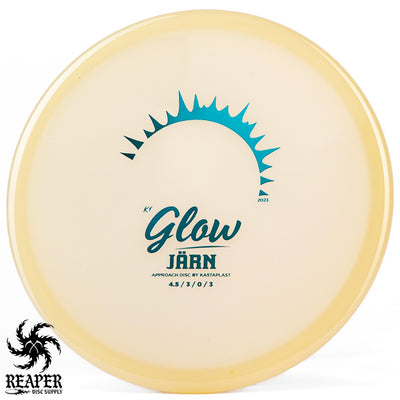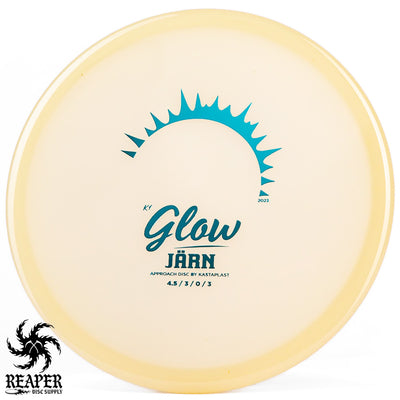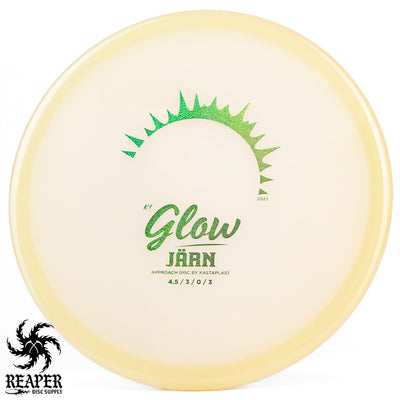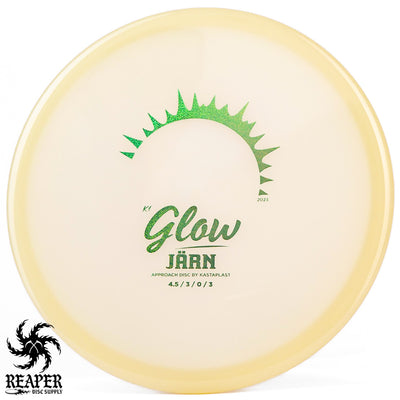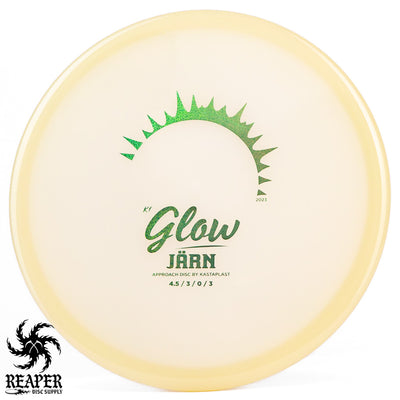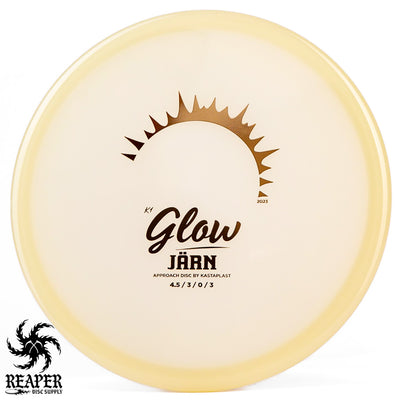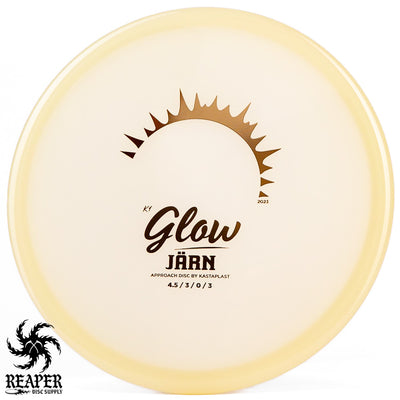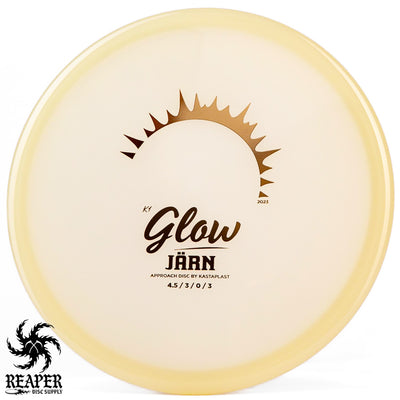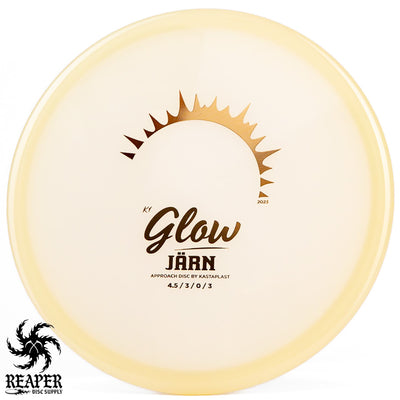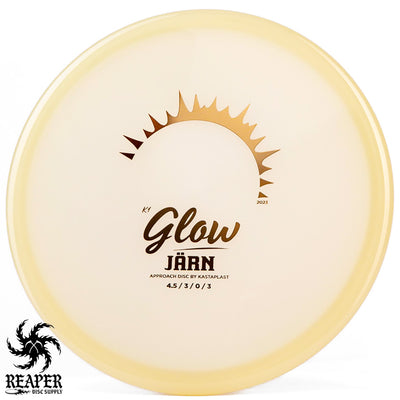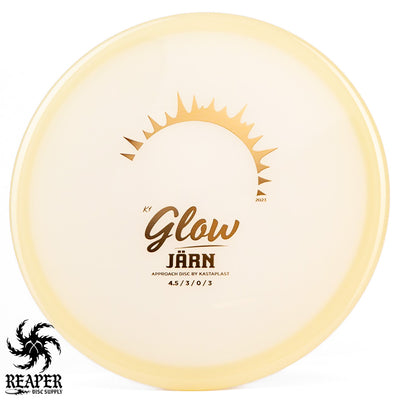 Meet Kastaplast K1 Glow Jarn: your trusty, glowing companion for those late-night adventures. Like its K1 Line pals, the Jarn's got that sweet mix of durability, firmness, and gumminess – but with a glow, so everything's brighter.

With credentials like the Jarn, touchy flex shots and flat-out hyzers will be a piece of iron-smelting cake. Speaking of iron, "Järn" is actually Swedish for it, how metal is that?

Low-profile design? Check. Easy grip and release? Absolutely. Ready for killer approach and flex shots? Hell yeah. So go ahead, grab a Kastaplast K1 Glow Jarn and light up the night with your mad skills.
More Kastaplast Jarn discs here.
Flight Numbers
Speed: 4.5
Glide: 3
Turn: 0
Fade: 3
Commonly used for:
Putt & Approach
Stability:
Overstable
Experience:
 Intermediate
Rim:
Beadless
PDGA Dimensions
Height: 1.8 cm
Rim Depth: 1.4 cm
Rim Thickness: 1.3 cm
Diameter: 21.3 cm
Flexibility: 9.77 kg
Max Weight: 176.8 gr