K1 Glow Kaxe Z (Reaper Edition)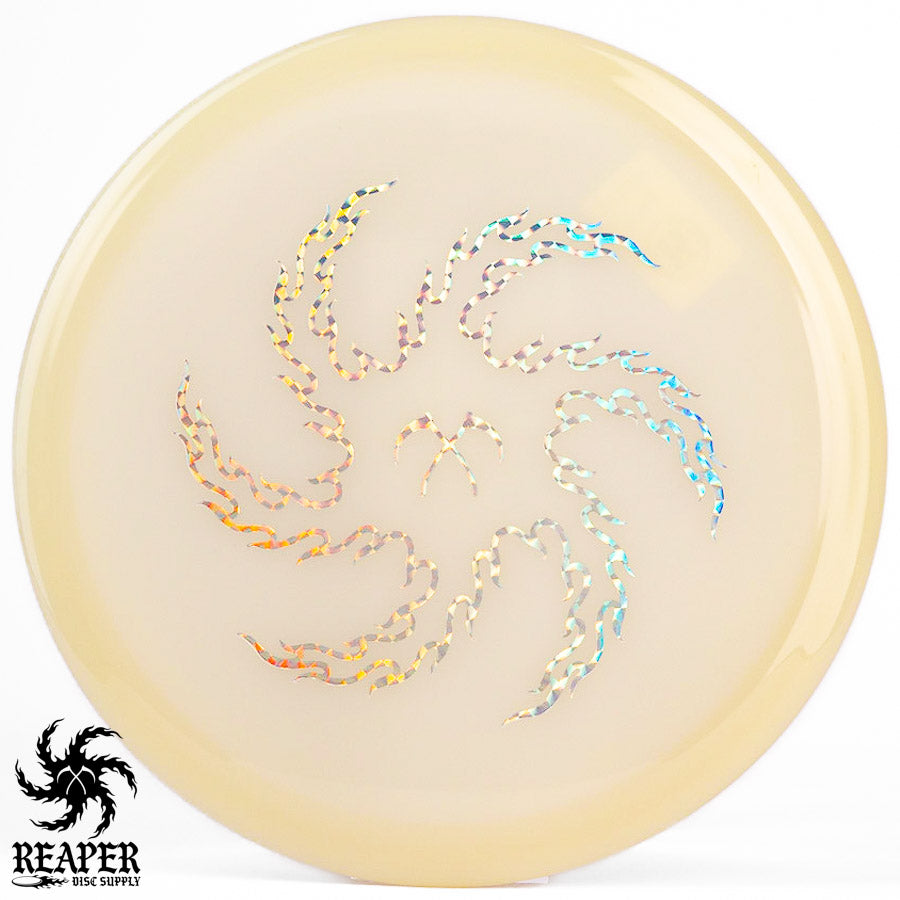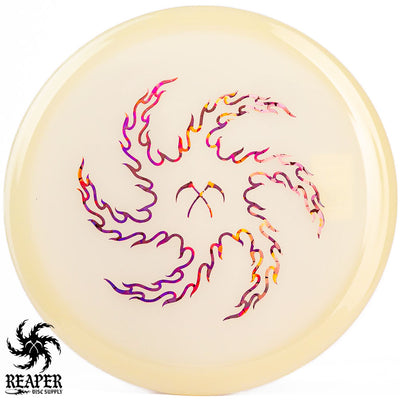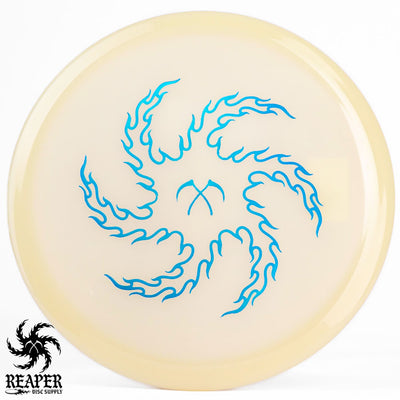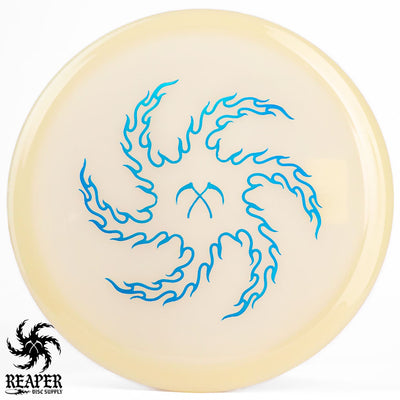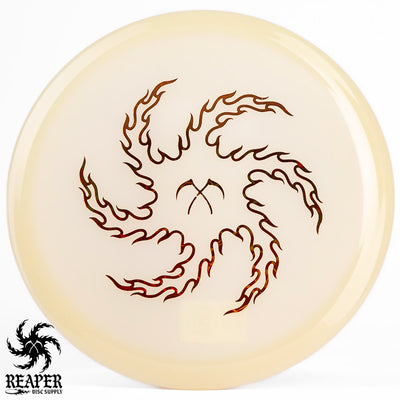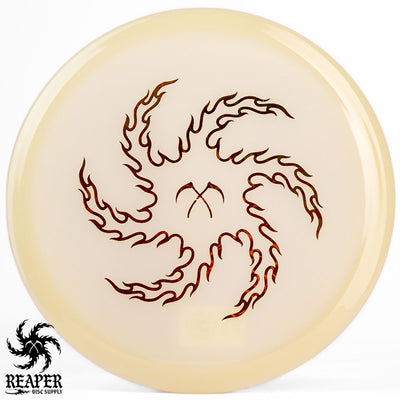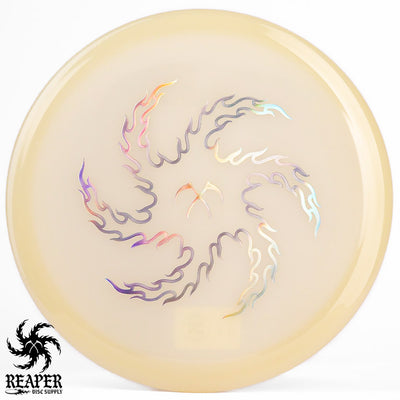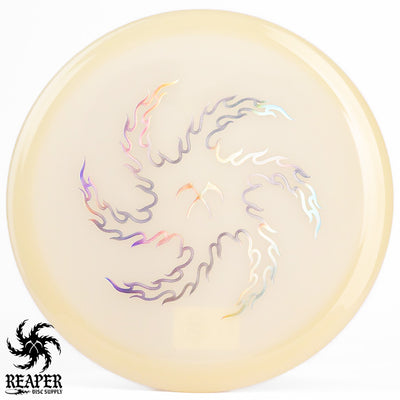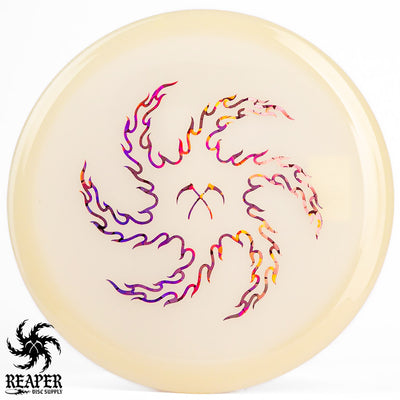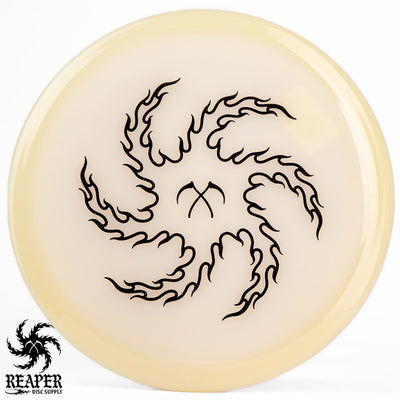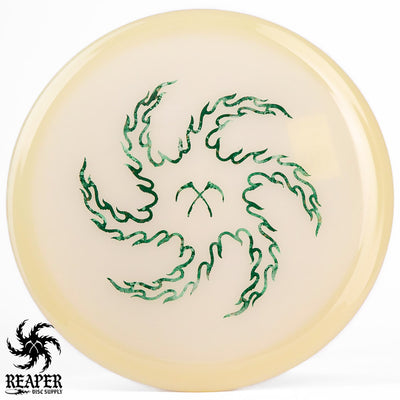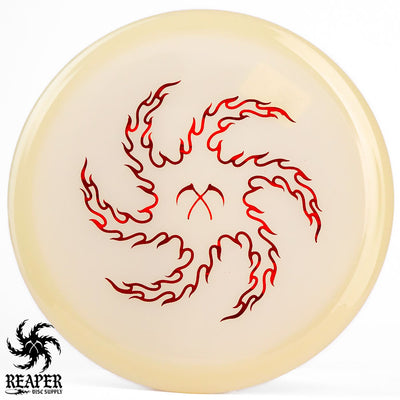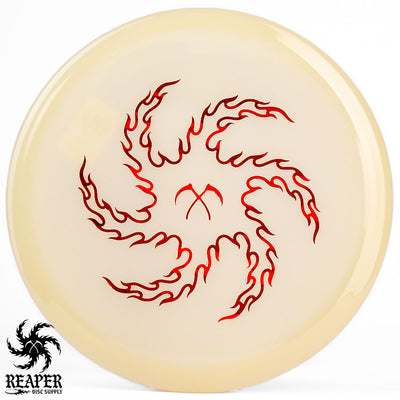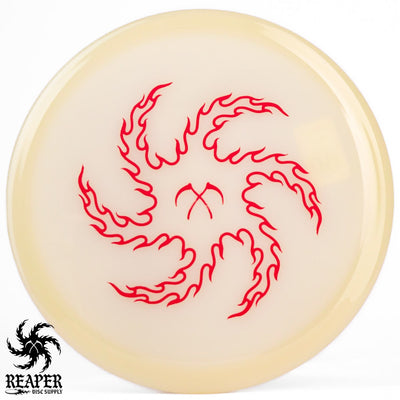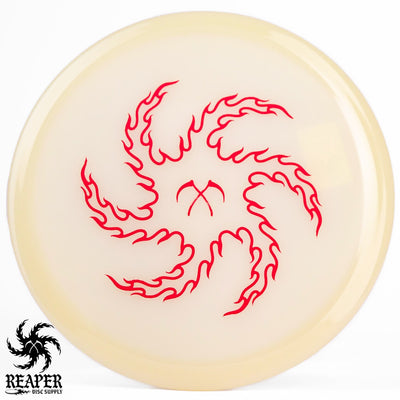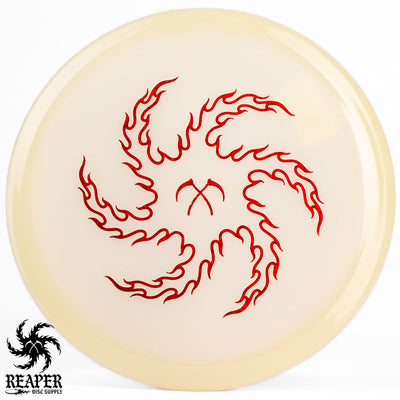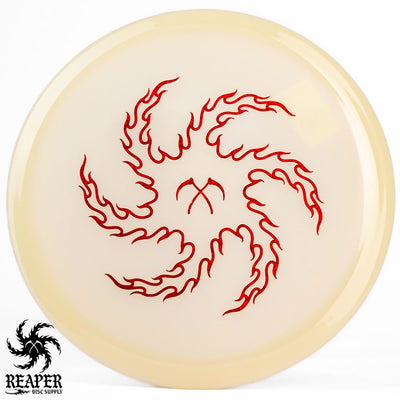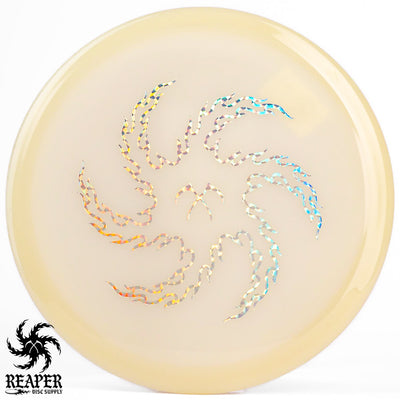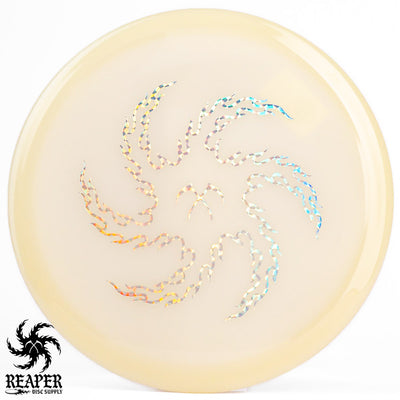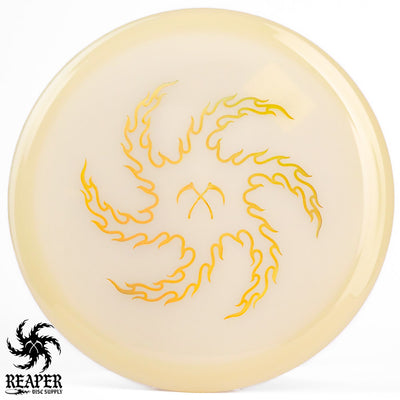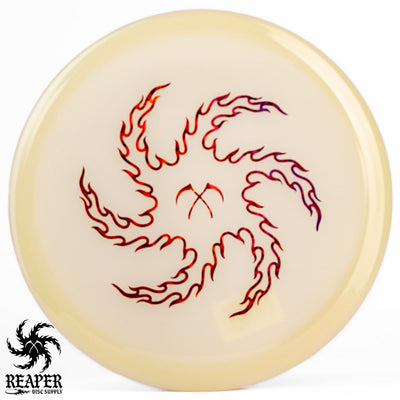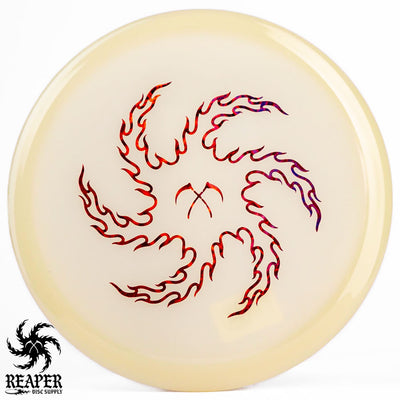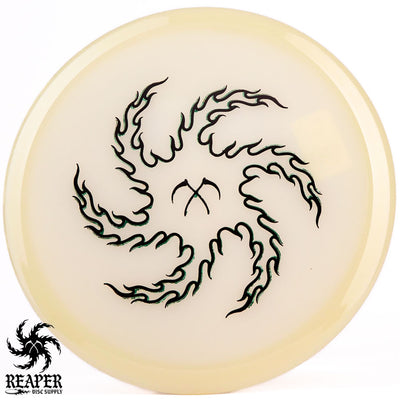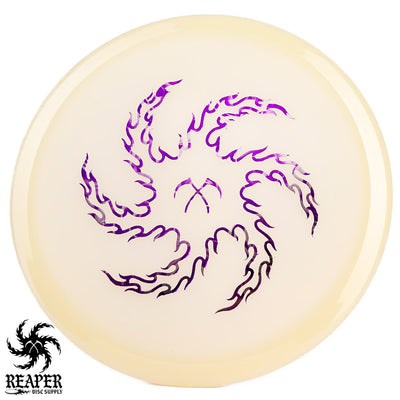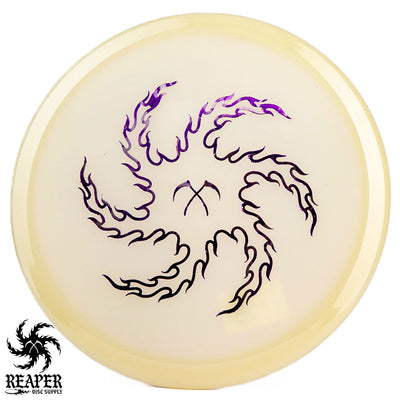 Unleash the darkness with this Reaper Edition Kastaplast K1 Glow Kaxe Z, stamped with our wicked flame vortex logo.
This bad-boy midrange disc doesn't mess around; its smooth release feels like butter, but packs a punch for those who dare to rip it. Designed to fly dead straight with an aggressive, yet reliable fade, the K1 Glow plastic is a bright glowing plastic with tons of durability and moderate grip.
Shop Kastaplast Kaxe Z plastics.
Whether you're crushing it on a night round or it's just another sun-kissed adventure, trust the edgy Kaxe Z to make a statement on the course.

Flight Numbers
Speed: 6
Glide: 5
Turn: 0
Fade: 2
Commonly Used For:
Mid-range drives, hyzer shots, straight throws, flex shots, and night rounds
Stability:
Stable with reliable fade
Experience Level:
Suitable for all skill levels
Rim Size:
Medium-sized rim for comfortable grip
Height: 1.9 cm
Rim Depth: 1.3 cm
Rim Thickness:
Diameter: 1.5 cm
Flexibility: 8.50 kg
Max Weight: 175.1 gr