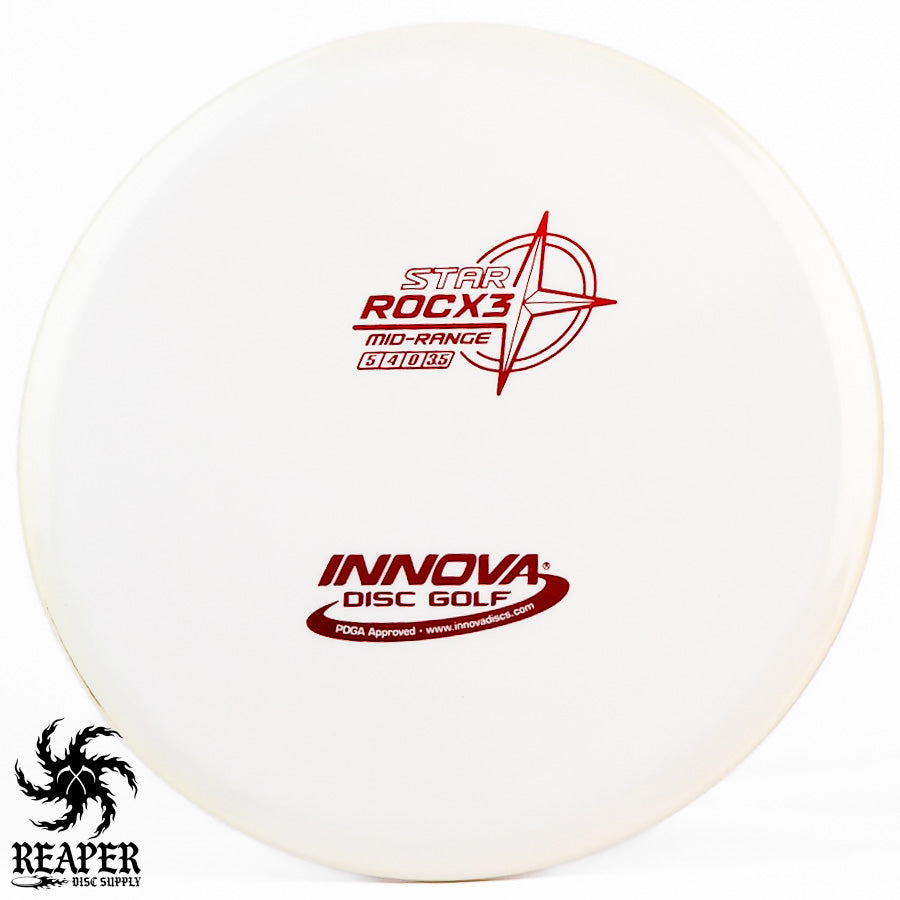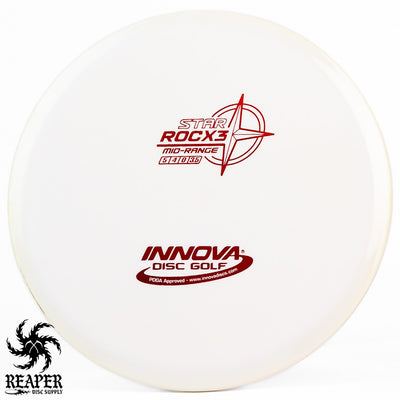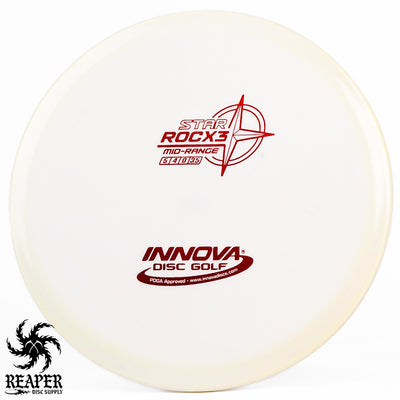 Introducing the Innova Star RocX3, an overstable mid range disc designed for ultimate control and torque resistance, making it the perfect choice for windy conditions and forehand throws.
The RocX3 features a low profile and a substantial rim, specifically engineered for power players. Crafted from Innova's high-performance Star plastic, the RocX3 combines the extreme durability of Champion plastic with the superior grip of Pro plastic, ensuring consistent flight characteristics and lasting durability.
Ideal for shots within 250 feet, the RocX3 is the preferred gap-hitter for players who need reliability and precision on the course. Experience the evolution of disc golf performance with the Innova Star RocX3.
Flight Numbers
Speed: 5
Glide: 4
Turn: 0
Fade: 3.5
Commonly used for:
Midrange
Stability:
Overstable
Experience:
Advanced
Rim:
Beaded
PDGA Dimensions
Height: 2.0 cm
Rim Depth: 1.4 cm
Rim Thickness: 1.4 cm
Diameter: 21.8 cm
Flexibility: 9.07 kg
Max Weight: 180.9 gr