Innova Star Leopard3 (Reaper Edition)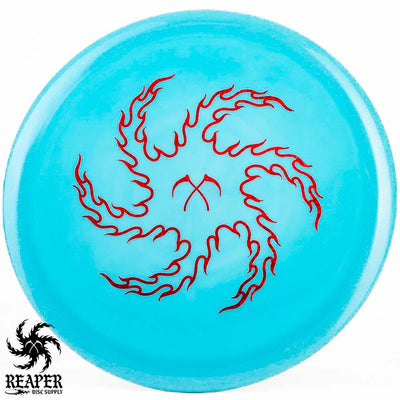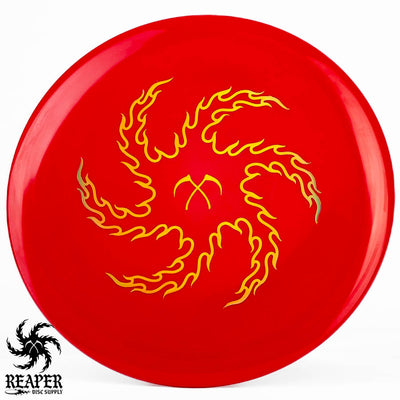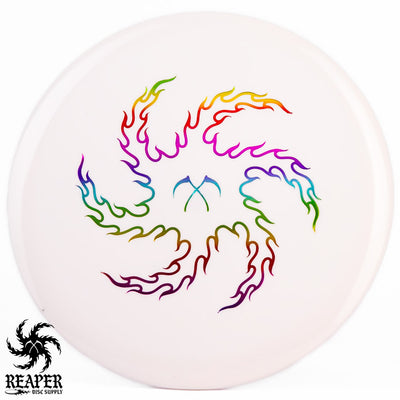 Introducing the Innova Star Leopard3 (Reaper Edition), an invaluable stable to understable fairway driver. Made with Innova's durable and grippy Star plastic, this disc couples control with glide effortlessly.
The Star Leopard3 offers a predictable flight and long-lasting durability even on challenging courses, offering a straighter and longer flight. Its unique design makes it the ideal choice for beginners looking to perfect their skills, as well as more experienced players needing a go-to versatile player in the course. With our Reaper Edition Innova Star Leopard3, you're not just playing; you're dominating.

Flight Numbers
Speed: 7
Glide: 5
Turn: -2
Fade: 1
Beginner Friendly?: Yes
Disc Type: Fairway Driver
Stability: Stable to understable
Plastic: Star
Shot Types: Straight shots, turnovers, and anhyzers
PDGA Dimensions
Height: 1.7 cm
Rim Depth: 1.1 cm
Rim Thickness: 1.7 cm
Diameter: 21.2 cm
Flexibility: 9.30 kg
Max Weight: 176.0 gr