Innova Halo Star AviarX3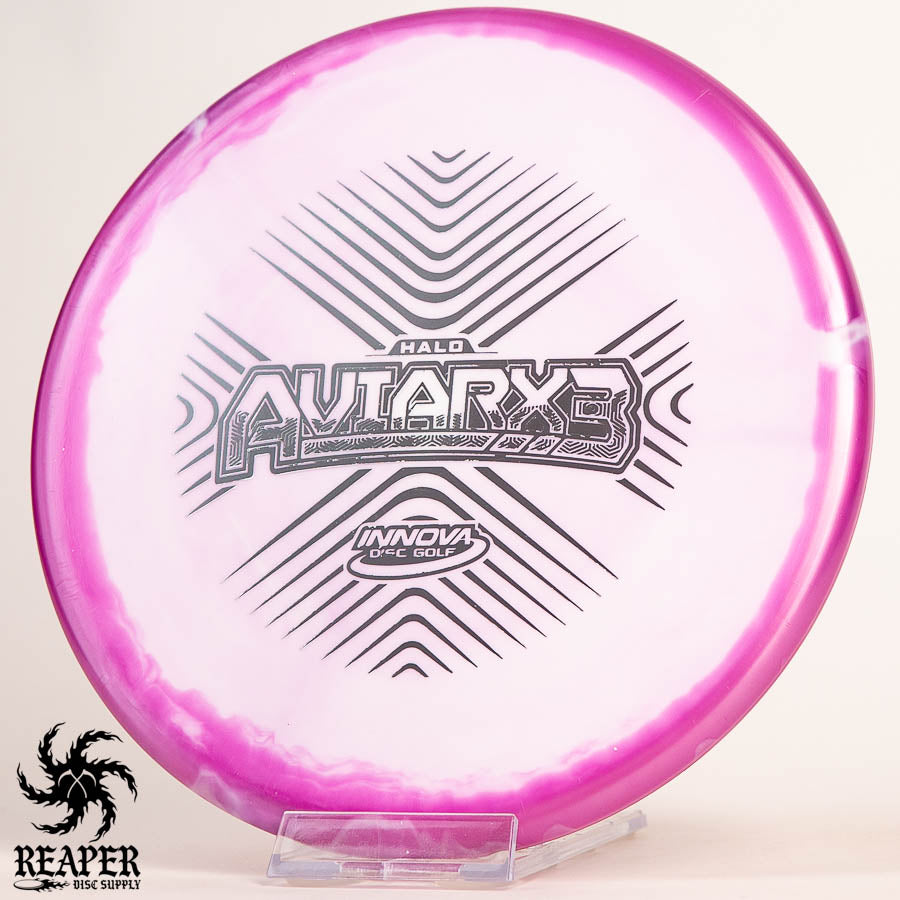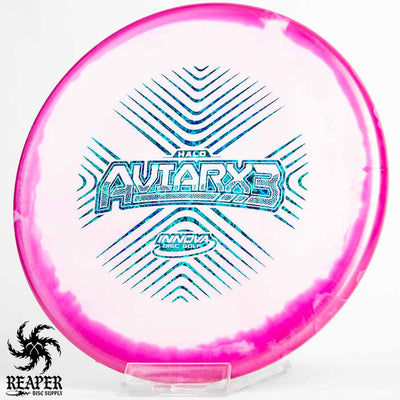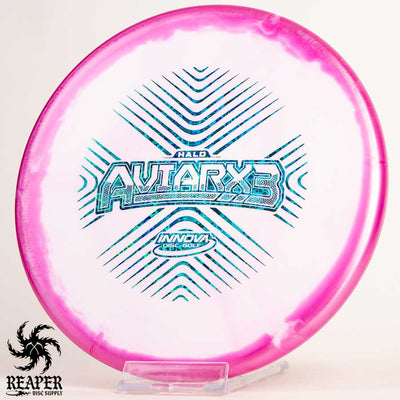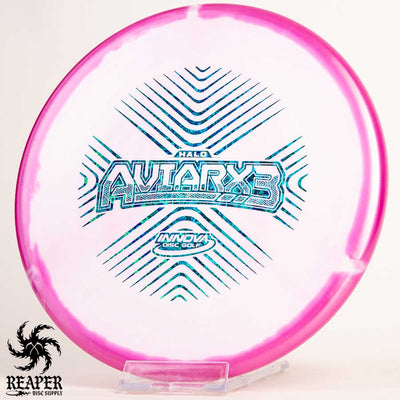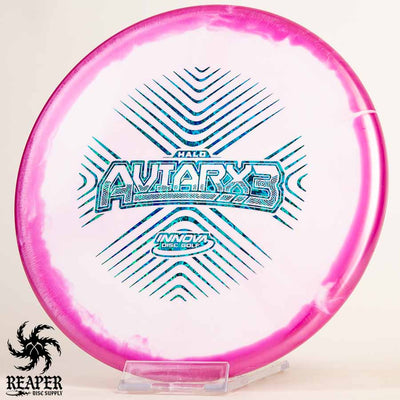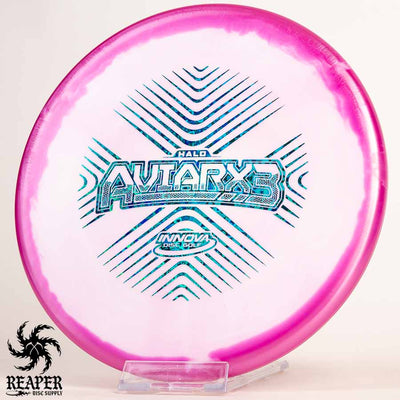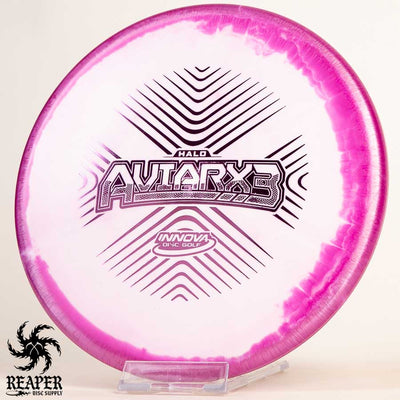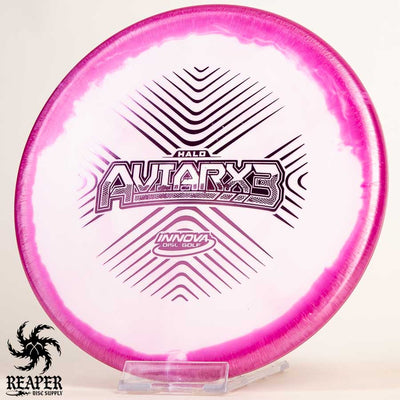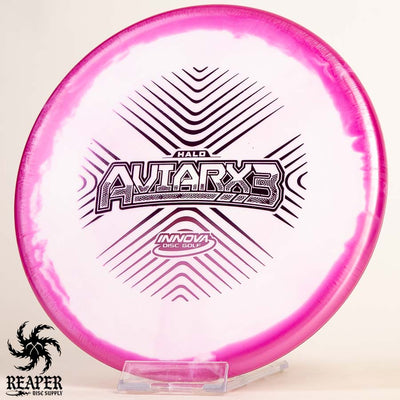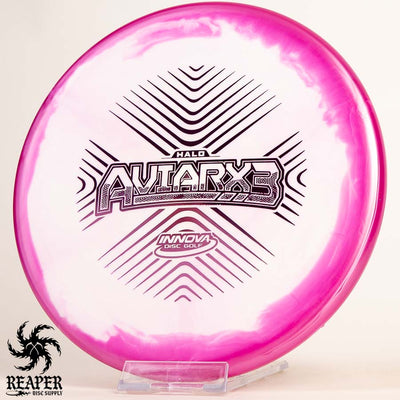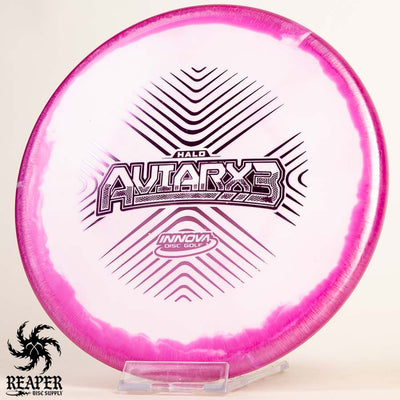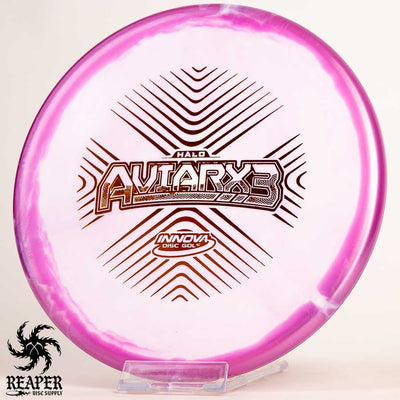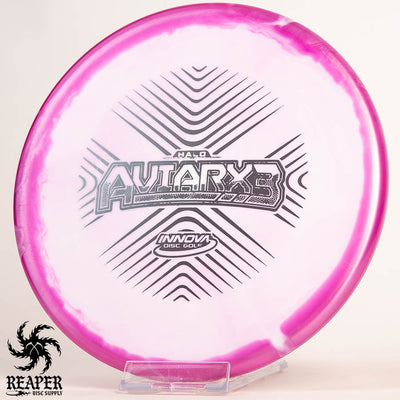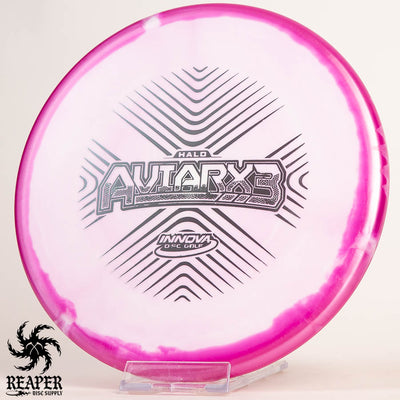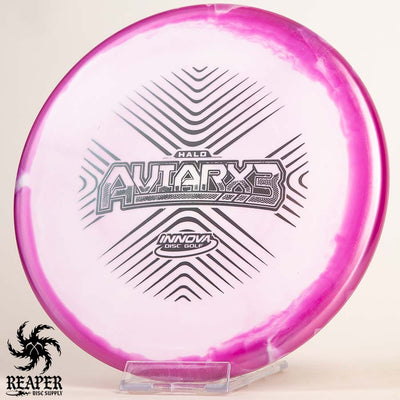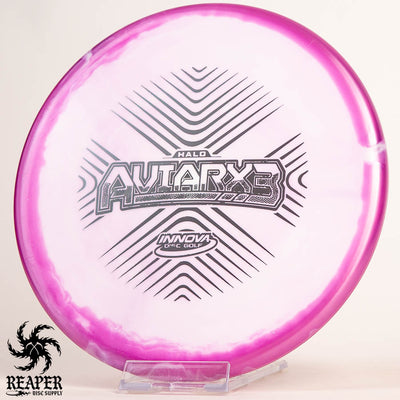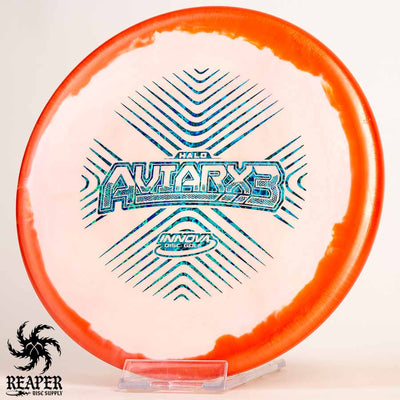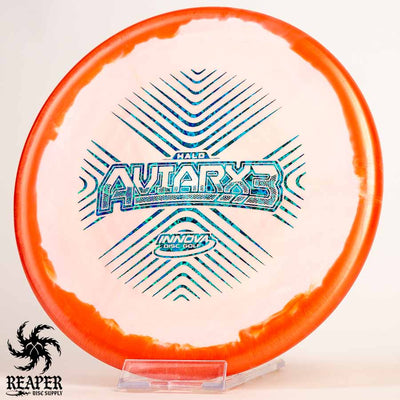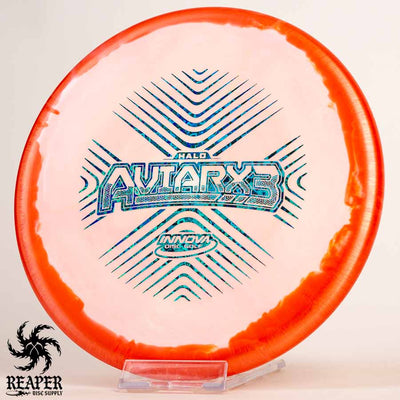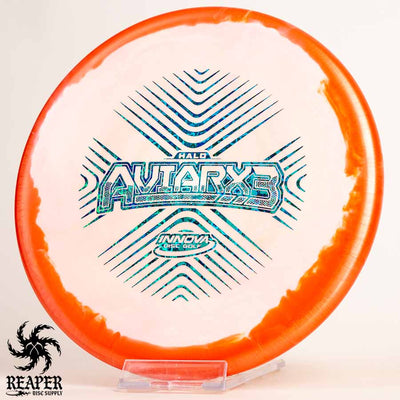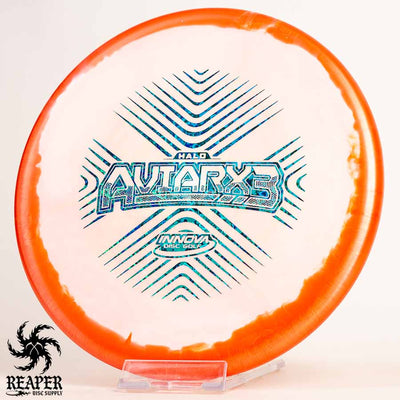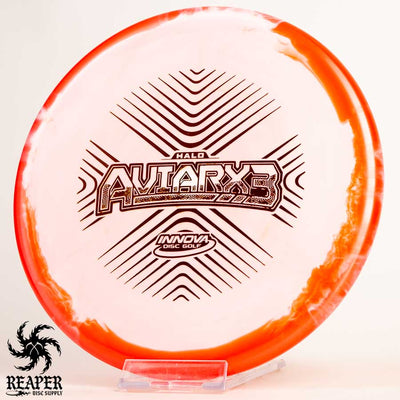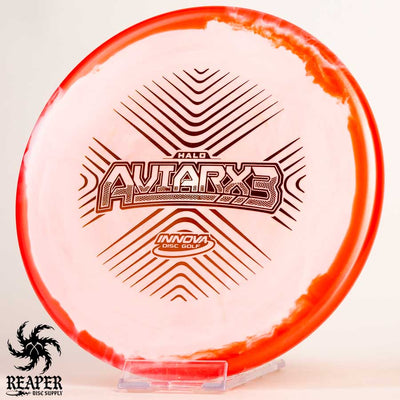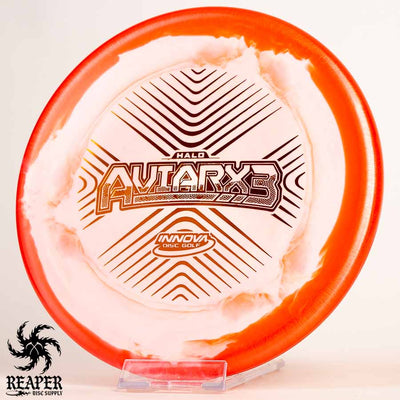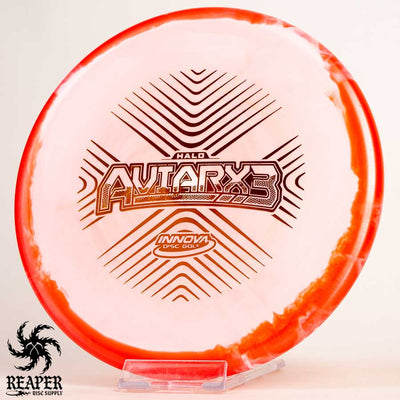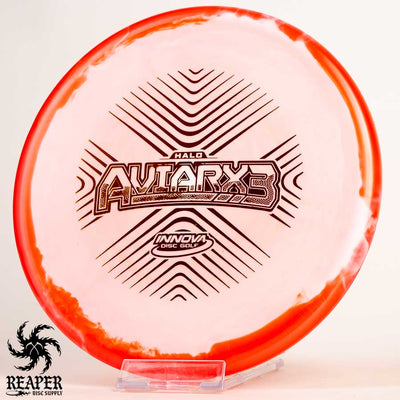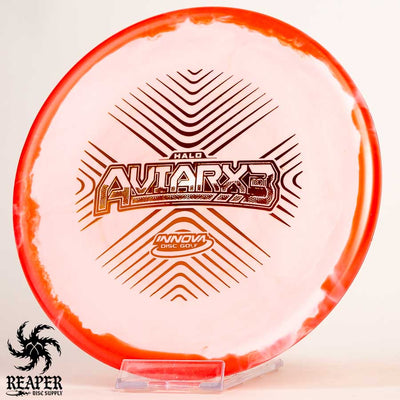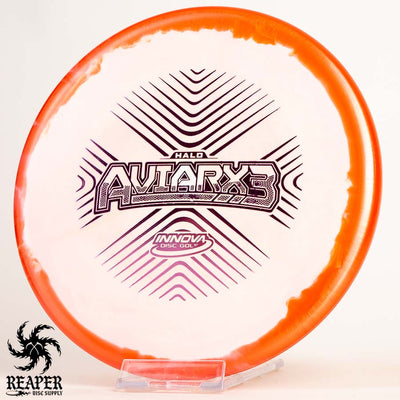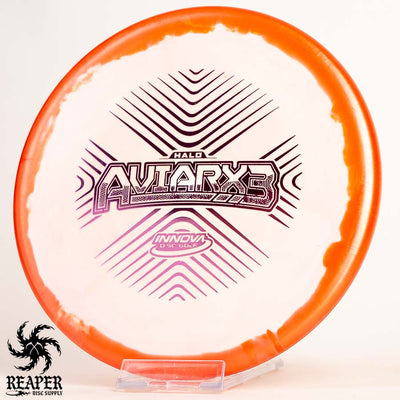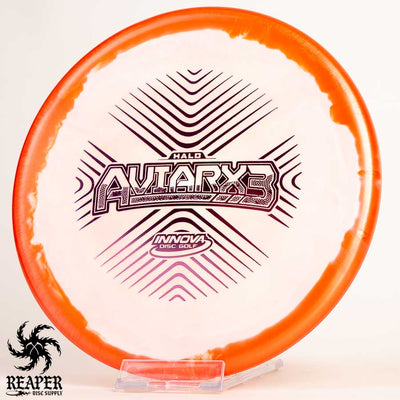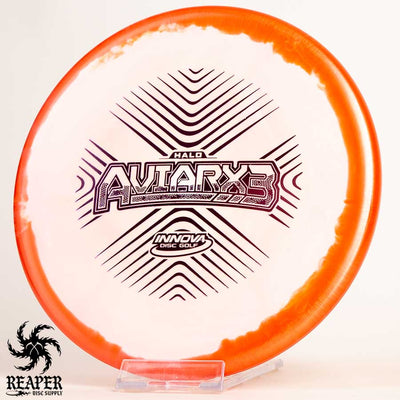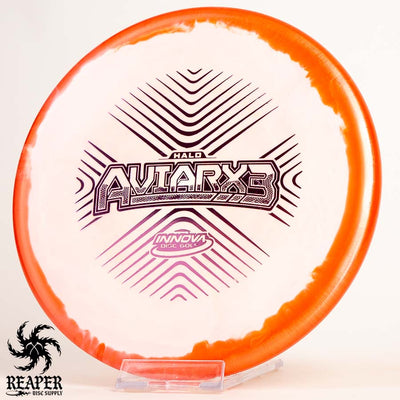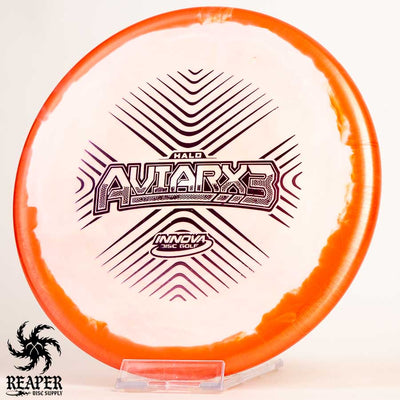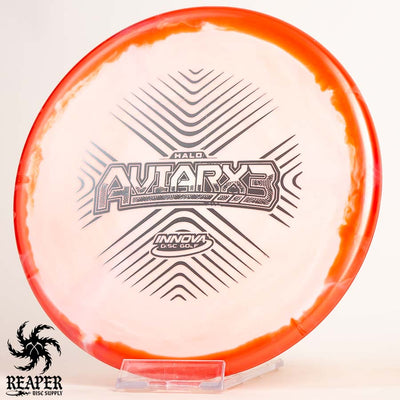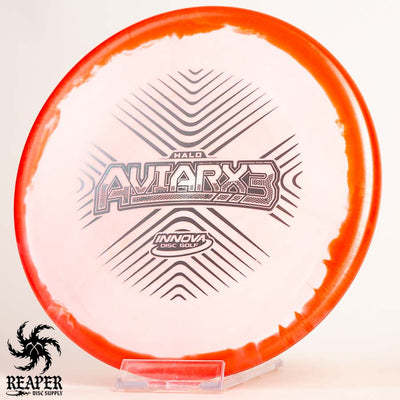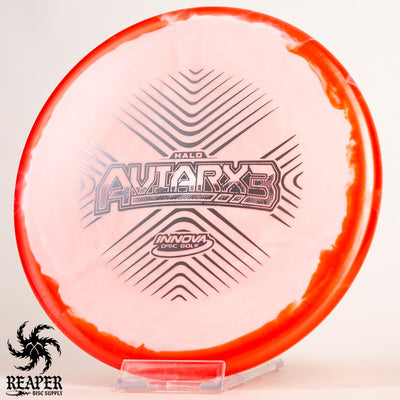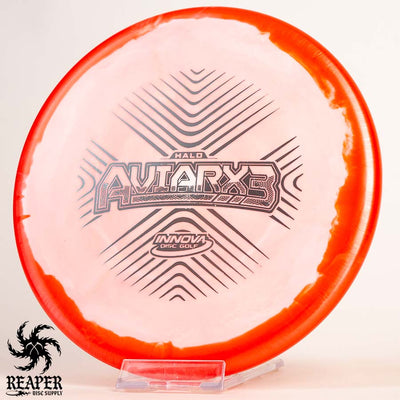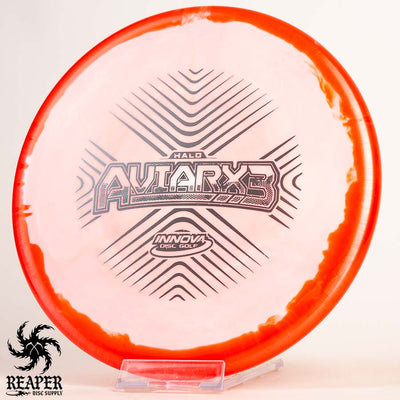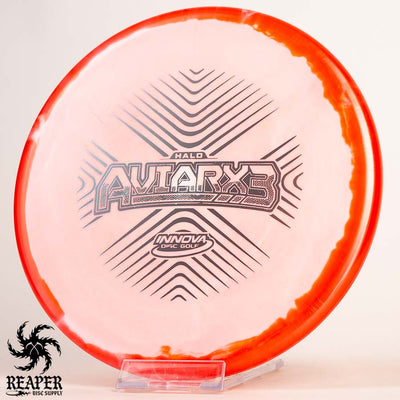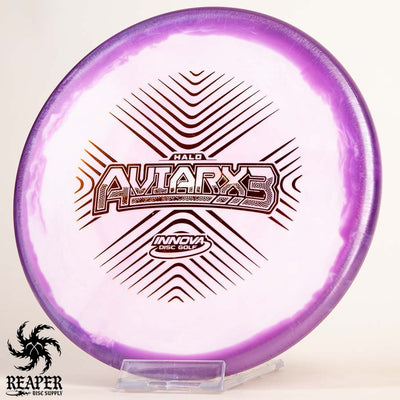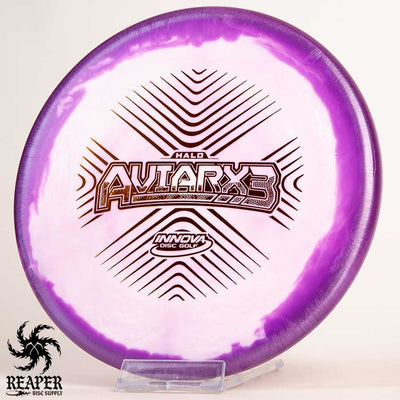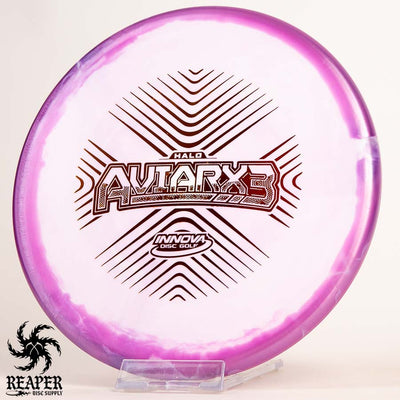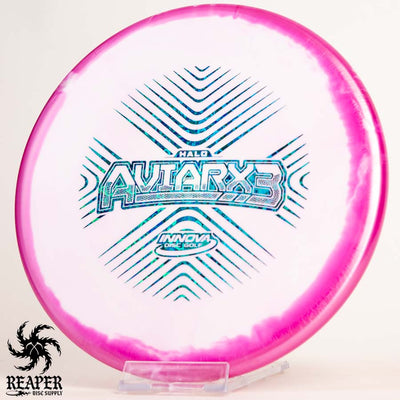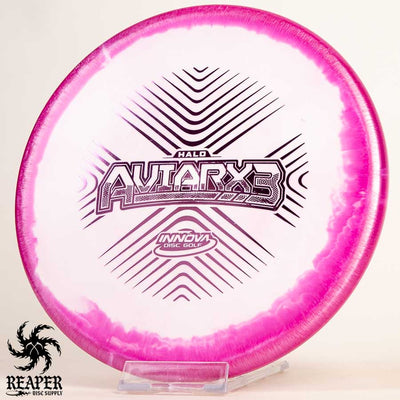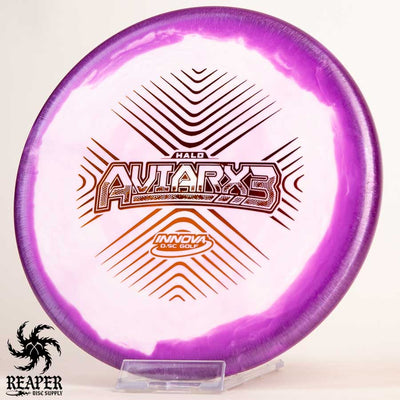 Innova Halo AviarX3
The Innova Halo Star AviarX3 is an overstable putter that is usually used as an approach disc or driving putter. In Halo plastic, this disc is even beefier which makes it excellent for forehand drives or when you need to get max distance out of your shot.
Flight Numbers
Speed

: 3

Glide

: 2

Turn

: 0

Fade

: 3
Commonly used for: Putt and Approach
Stability: Overstable
Experience: Intermediate to Advanced
Rim: Beadless
Dimensions & Specs
Height

: 1.8 cm

Rim Depth

: 1.6 cm

Rim Thickness

: 1.0 cm

Diameter

: 21.3 cm

Flexibility

: 7.14 kg

Max Weight:

 176.8 gr
For more experienced players for a reliable and consistent forehand disc, the Innova Halo AviarX3 is a fantastic option. Because it can be challenging to control, it is not the best option for disc golfers who are just starting out. However, advanced players will discover that the Halo AviarX3 offers a high degree of versatility and dependability (especially in the wind.)
It works exceptionally well for forehand drives, approach/upshots, long hyzer putts and flex lines through the woods. The Innova AviarX3 in Halo plastic is a must-have for the bag!