Innova Gregg Barsby Nexus Rhyno (Tour Series)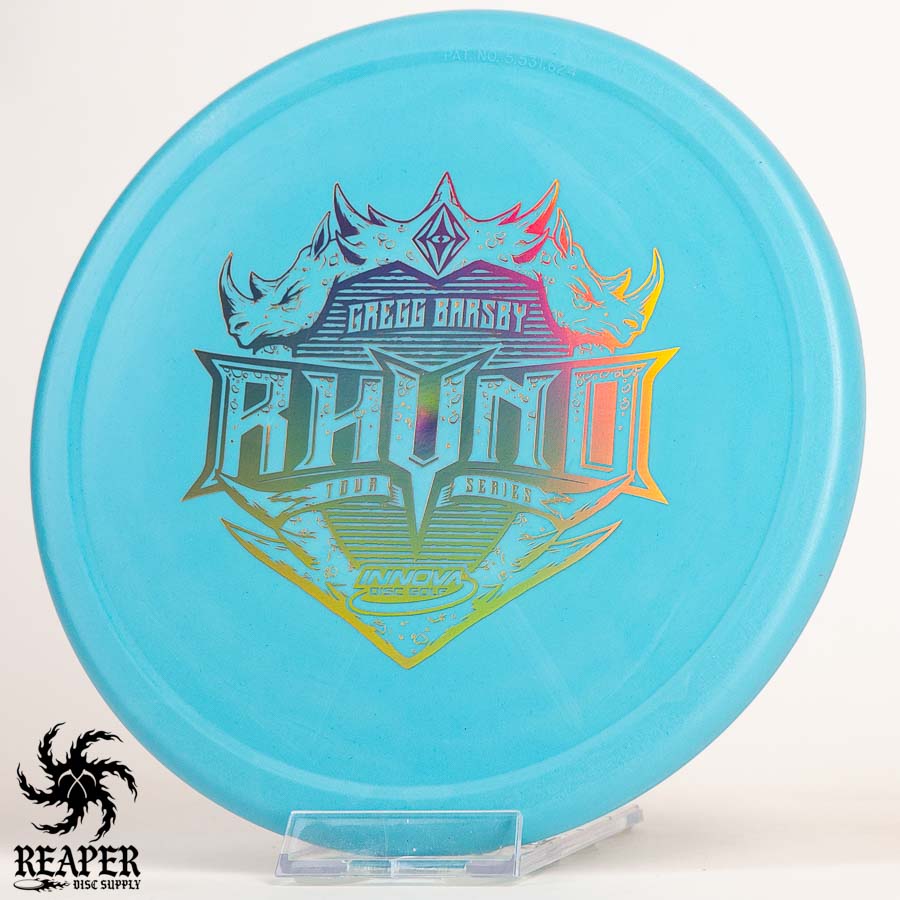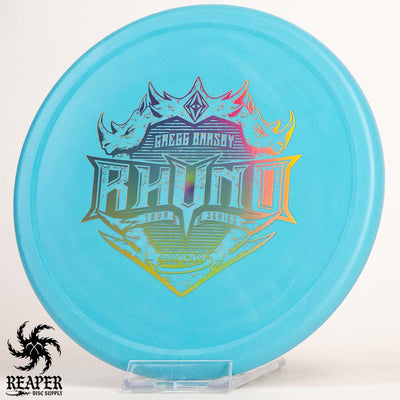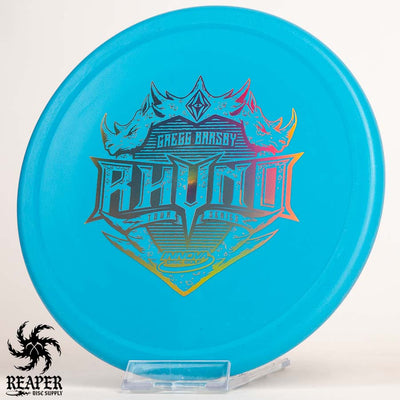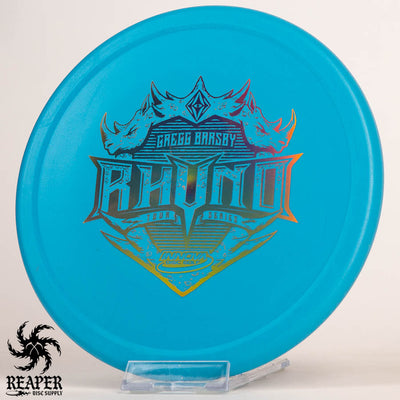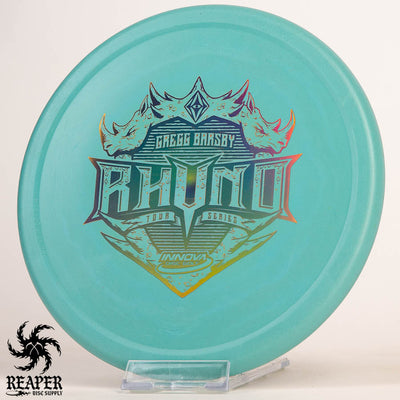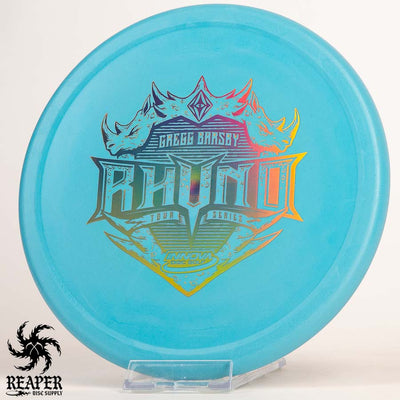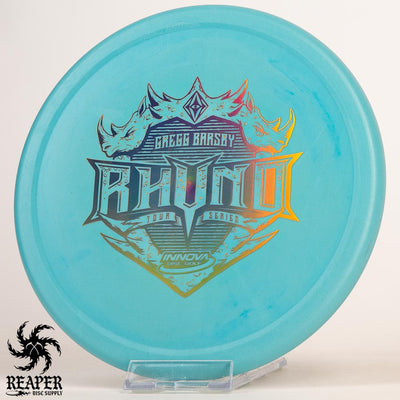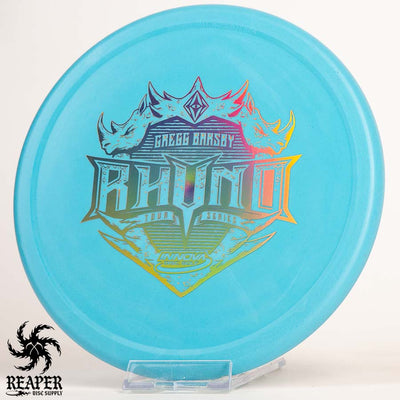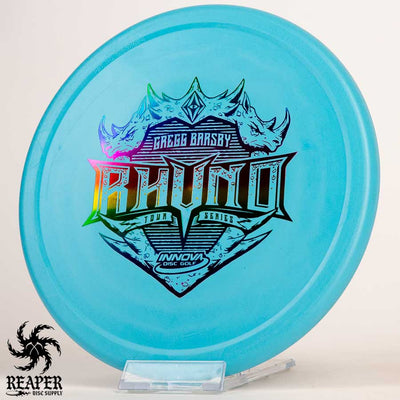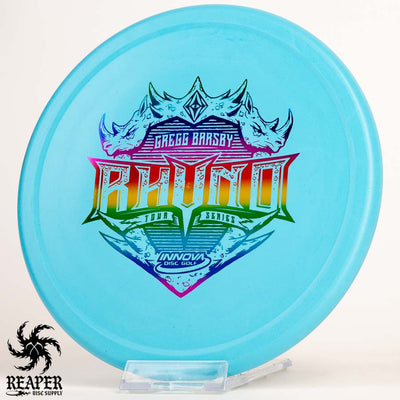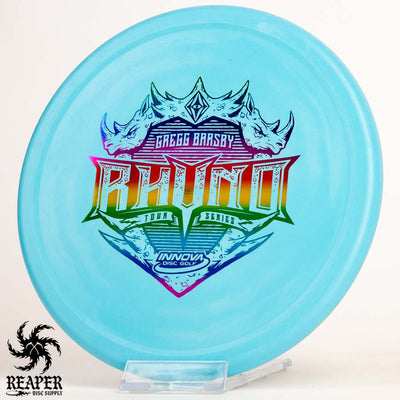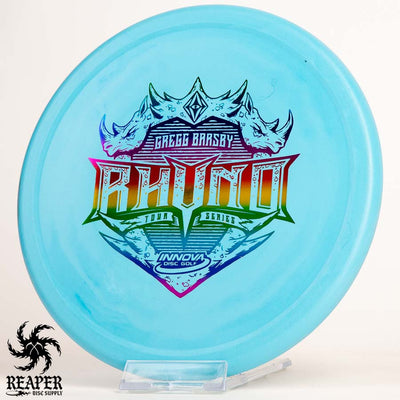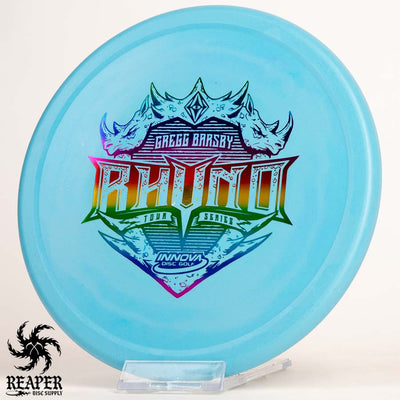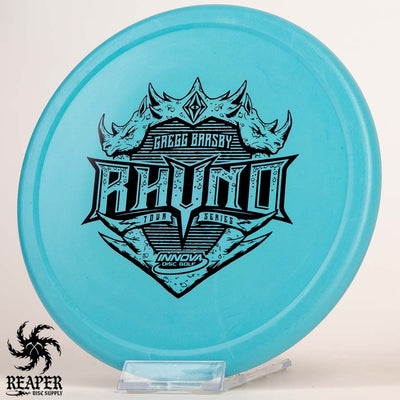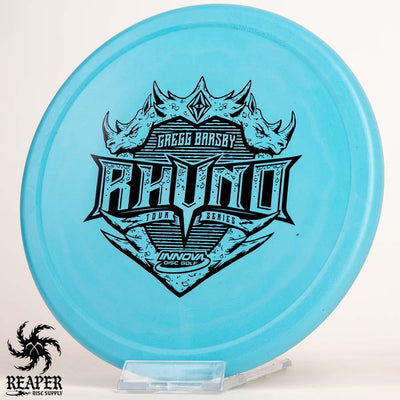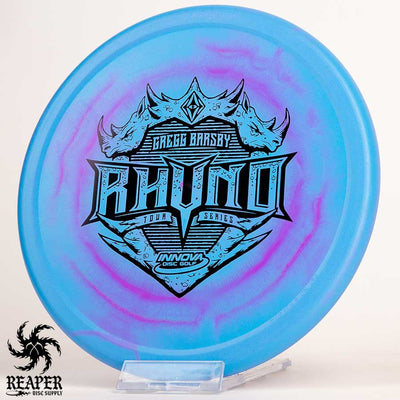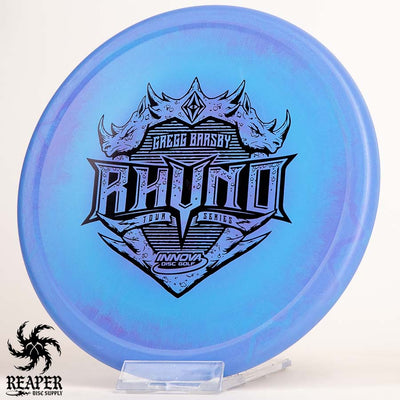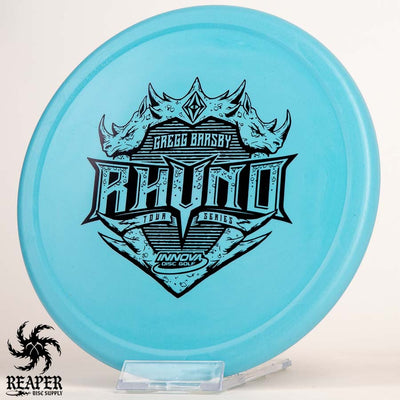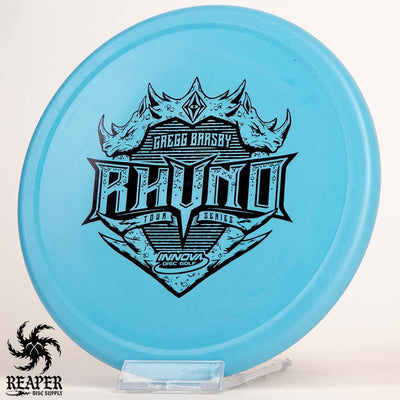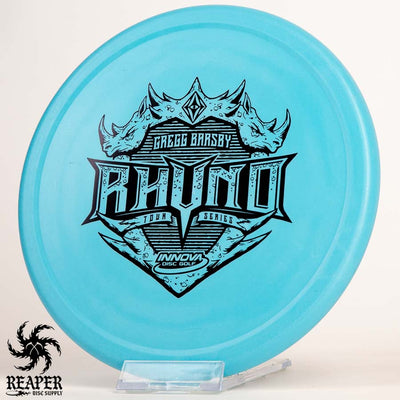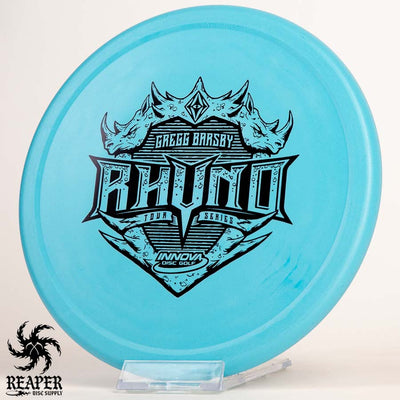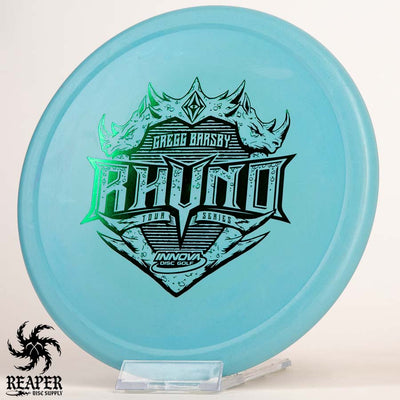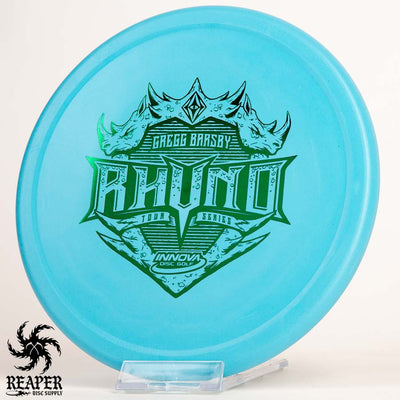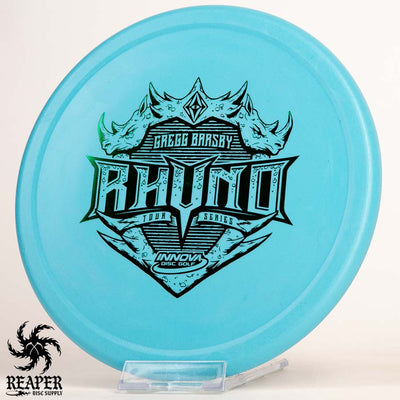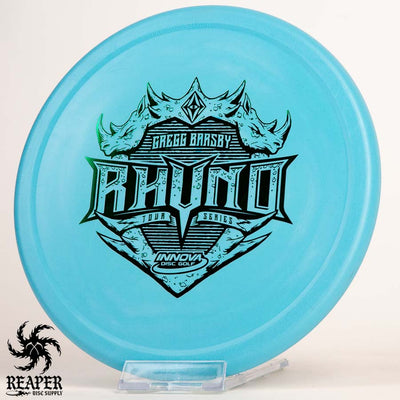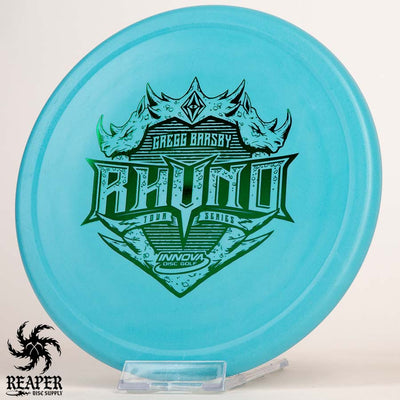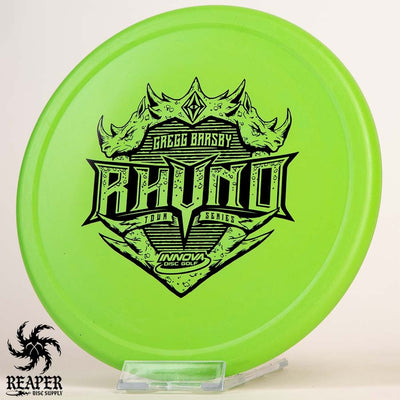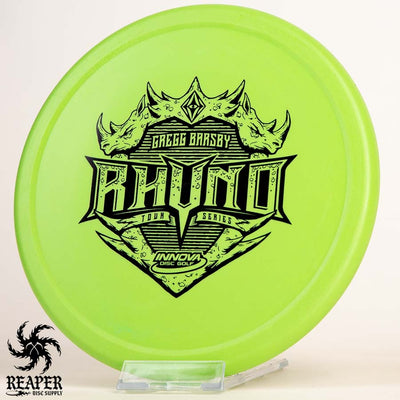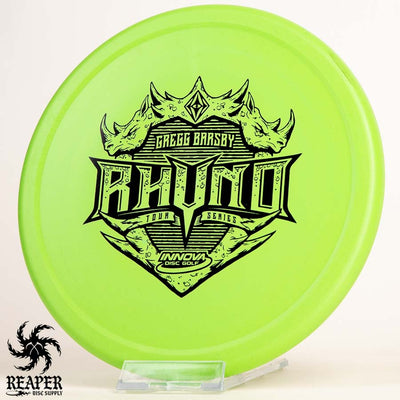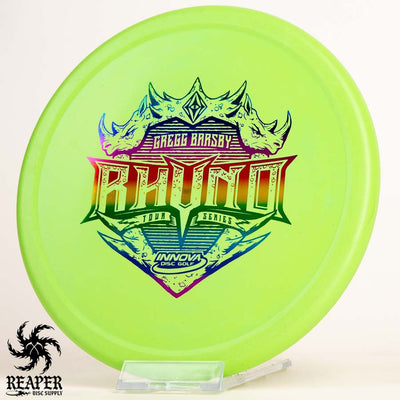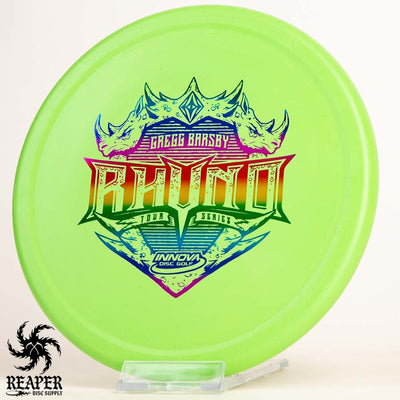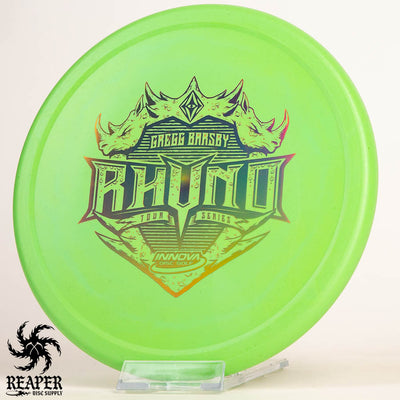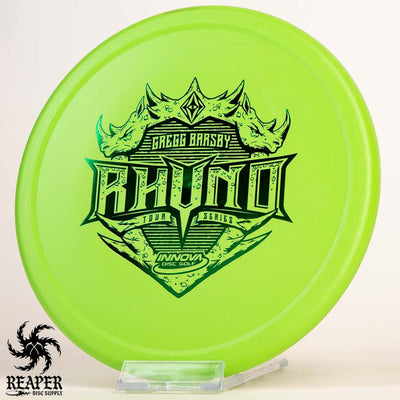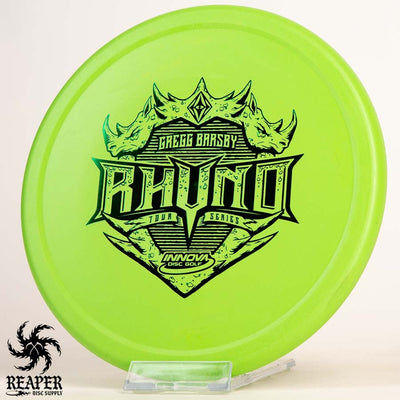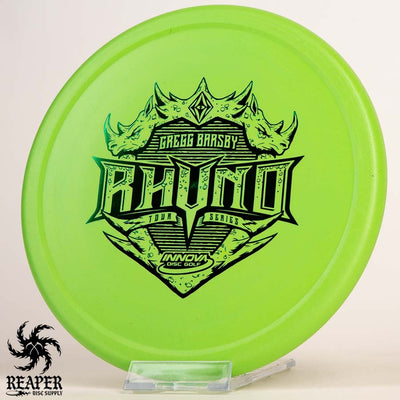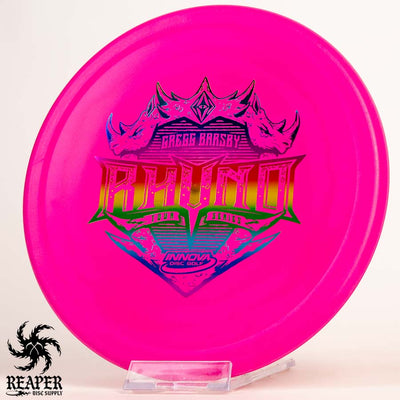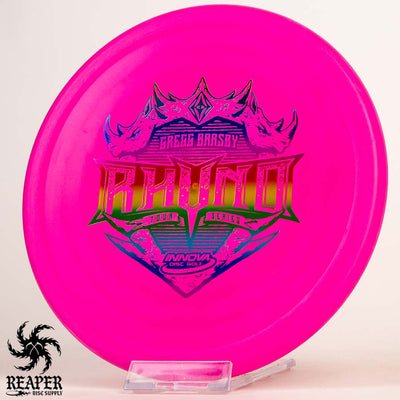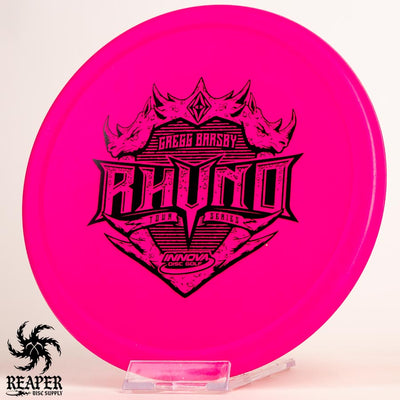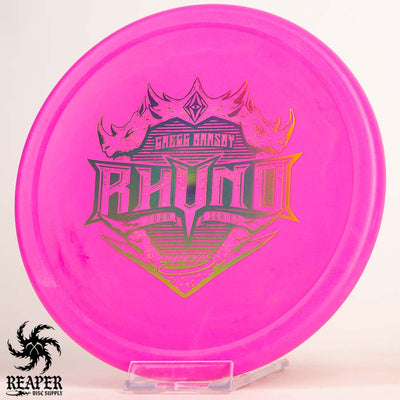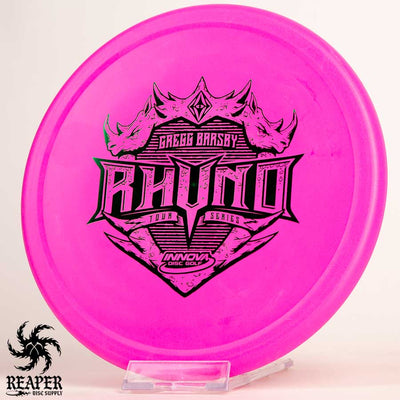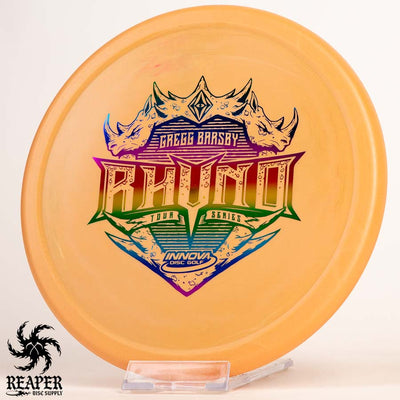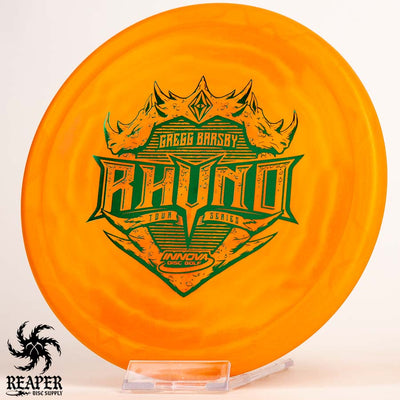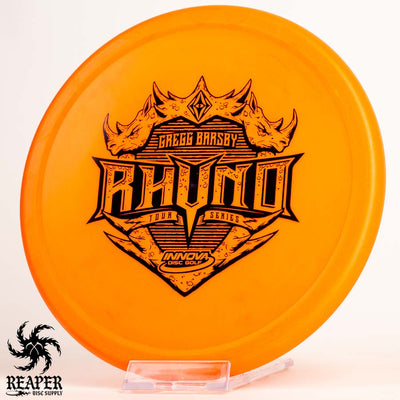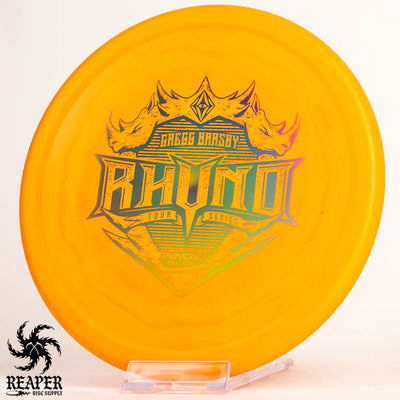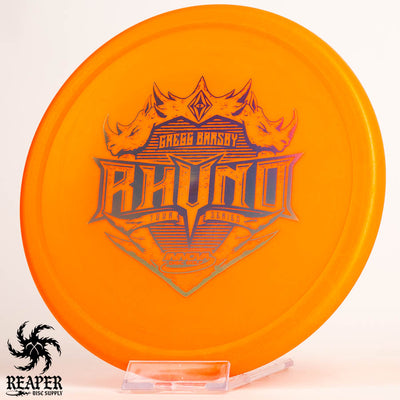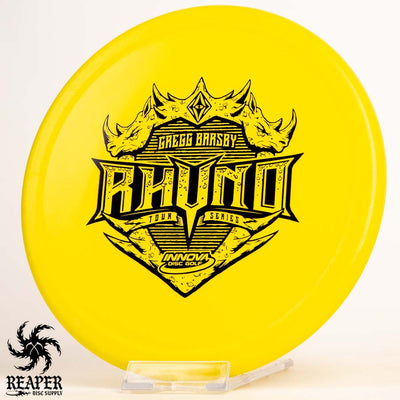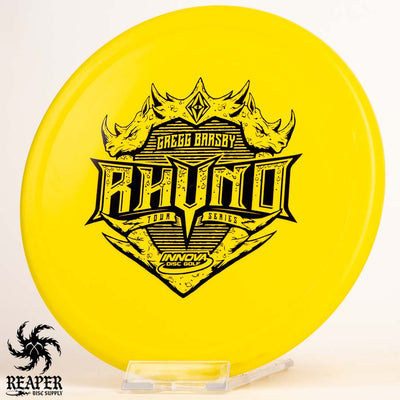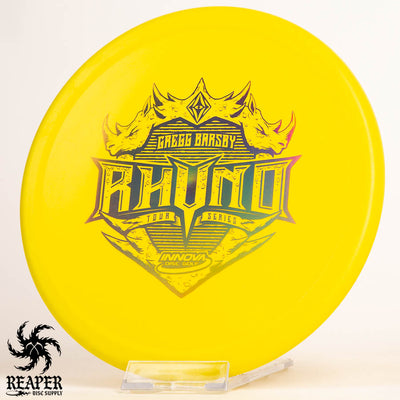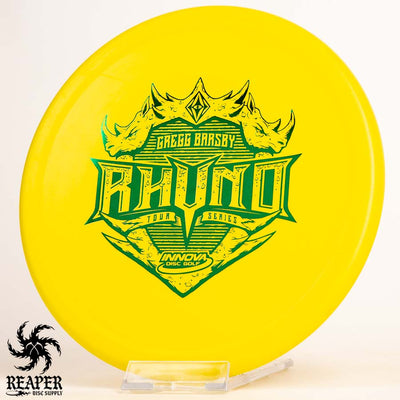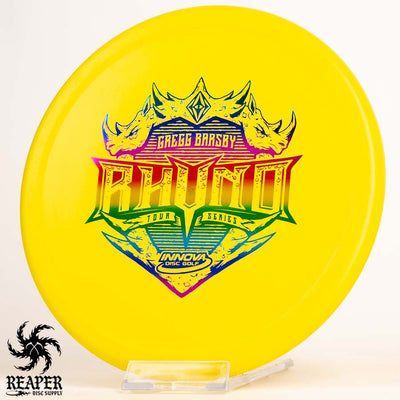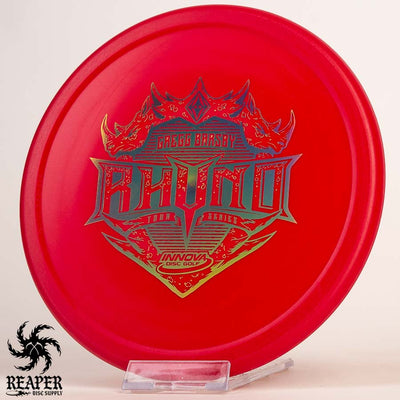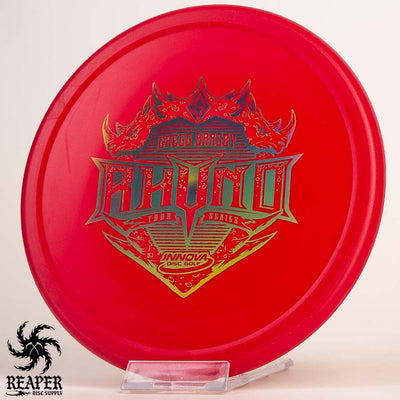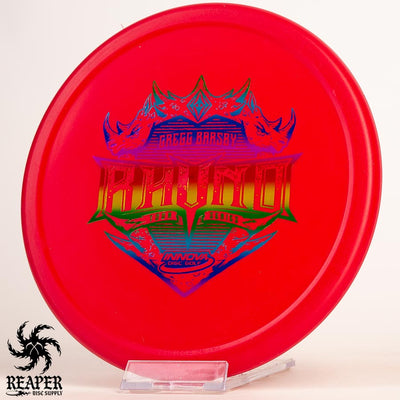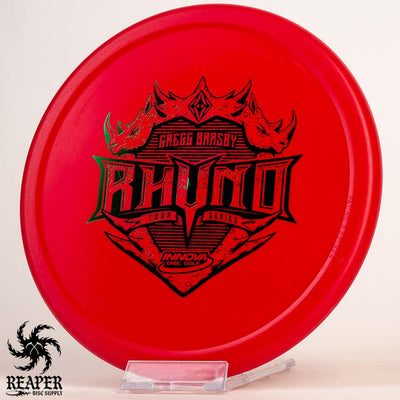 These Gregg Barsby Tour Series Rhynos are made with ultra-grippy Nexus plastic and feature a unique stamp in several different foils.
Whether you use it as a putter or approach disc the Nexus Rhyno will fly straight with a reliable finish every time. Great for putting in the wind and shots that you don't want to soar past the basket.
Check out more Innova Tour Series discs here.
Gregg Barsby Rhyno Flight Numbers
Speed

: 2

Glide

: 1

Turn

: 0

Fade

: 3
Commonly used for: Putt & Approach
Stability: Overstable
Experience: Intermediate +
Rim: Beaded
Dimensions & Specs
Height

: 1.9 cm

Rim Depth

: 1.3 cm

Rim Thickness

: 1.0 cm

Diameter

: 21.2 cm

Flexibility

: 6.24 kg

Max Weight:

 176.0 gr