Innova Champion Rhyno (Reaper Edition)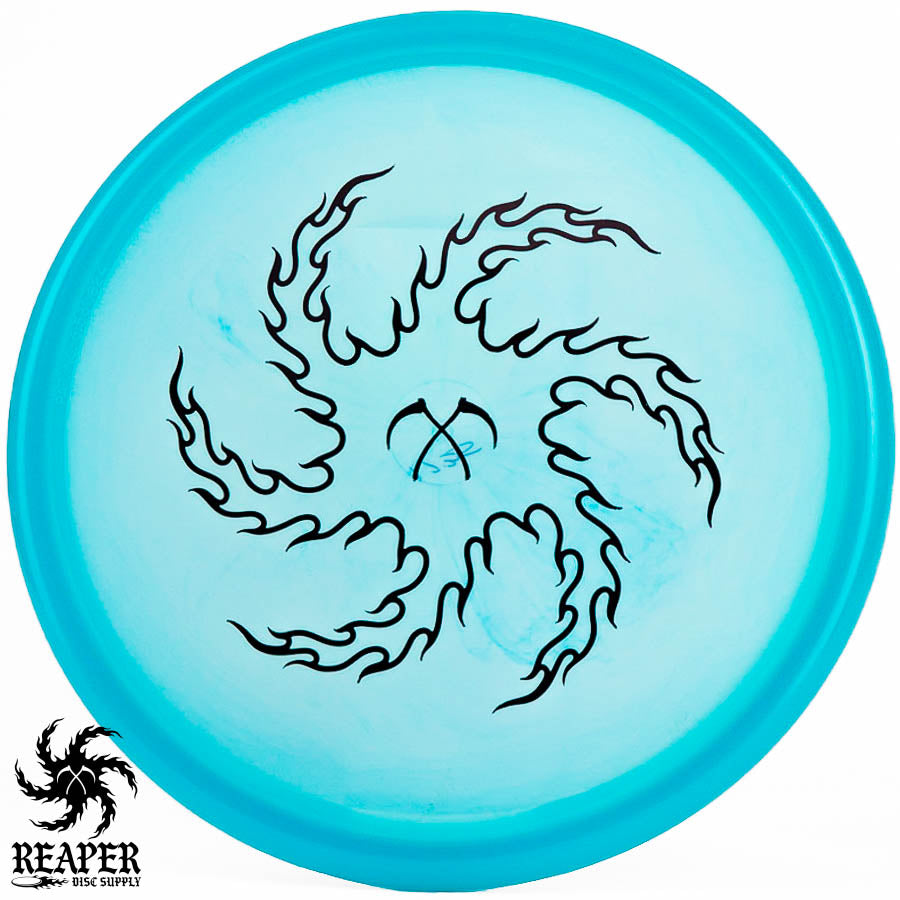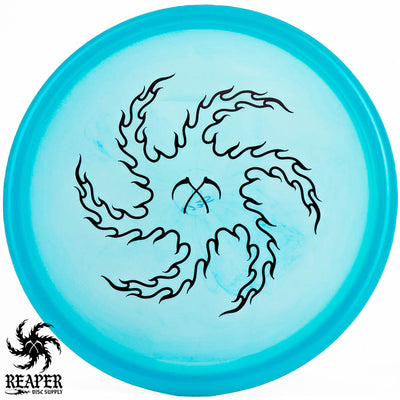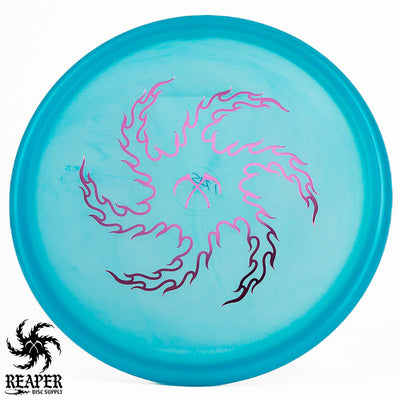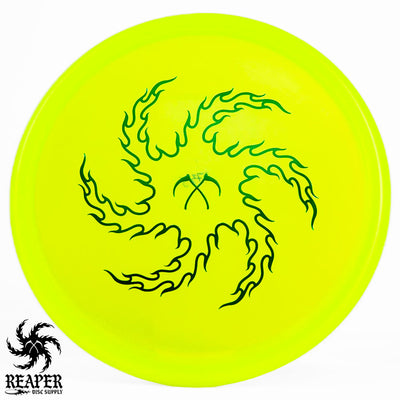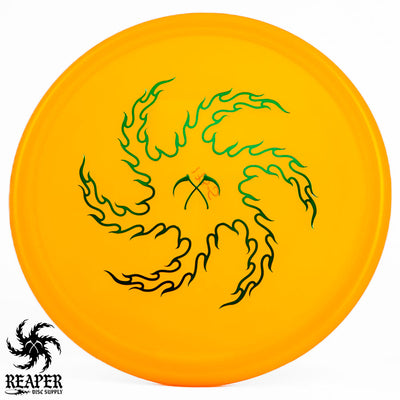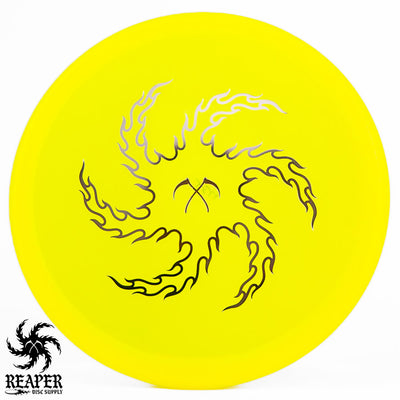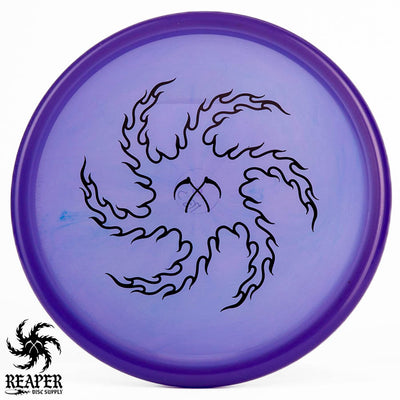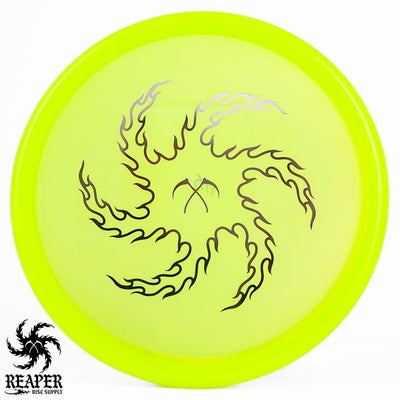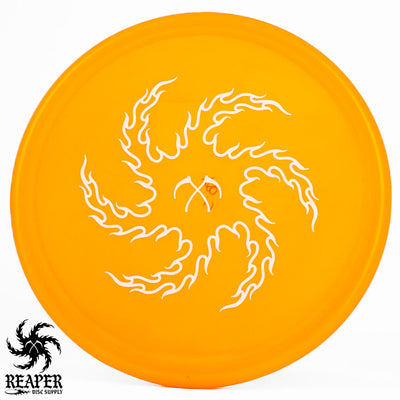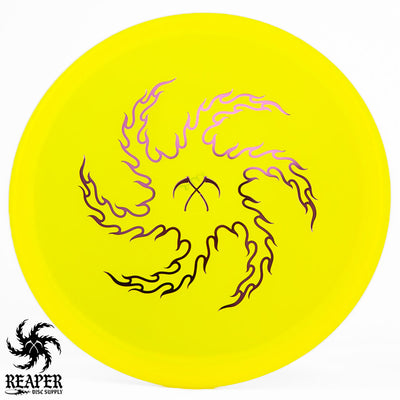 Take control of the course with the Innova Champion Rhyno! This slow-flying putter is overstable and engineered for precise approach shots, even in the toughest headwinds.
Its main highlight? The unique Thumtrac® grip that ensures excellent handling and control during release.
The Champion Rhyno's low glide and stable flight characteristics make it excellent for short drives and approaches where you don't want to overshoot the basket. Created with sturdy Champion plastic, the Rhyno offers superior durability and reliable performance.
Although it might not be suitable for beginners, intermediate to advance players will find it a reliable companion on the course. Step up your approach game with the Innova Champion Rhyno!

More plastics here: Innova Rhyno
Flight Numbers
Speed: 2
Glide: 1
Turn: 0
Fade: 3
Beginner Friendly?: No
Disc Type: Putt & Approach
Stability: Very Overstable
Shot Types: Short drives, Approach, Headwind
PDGA Dimensions
Height: 1.9 cm
Rim Depth: 1.3 cm
Rim Thickness: 1.0 cm
Diameter: 21.2 cm
Flexibility: 6.24 kg
Max Weight: 176.0 gr