Infinite Discs S-Blend Halo Exodus (Reaper Edition)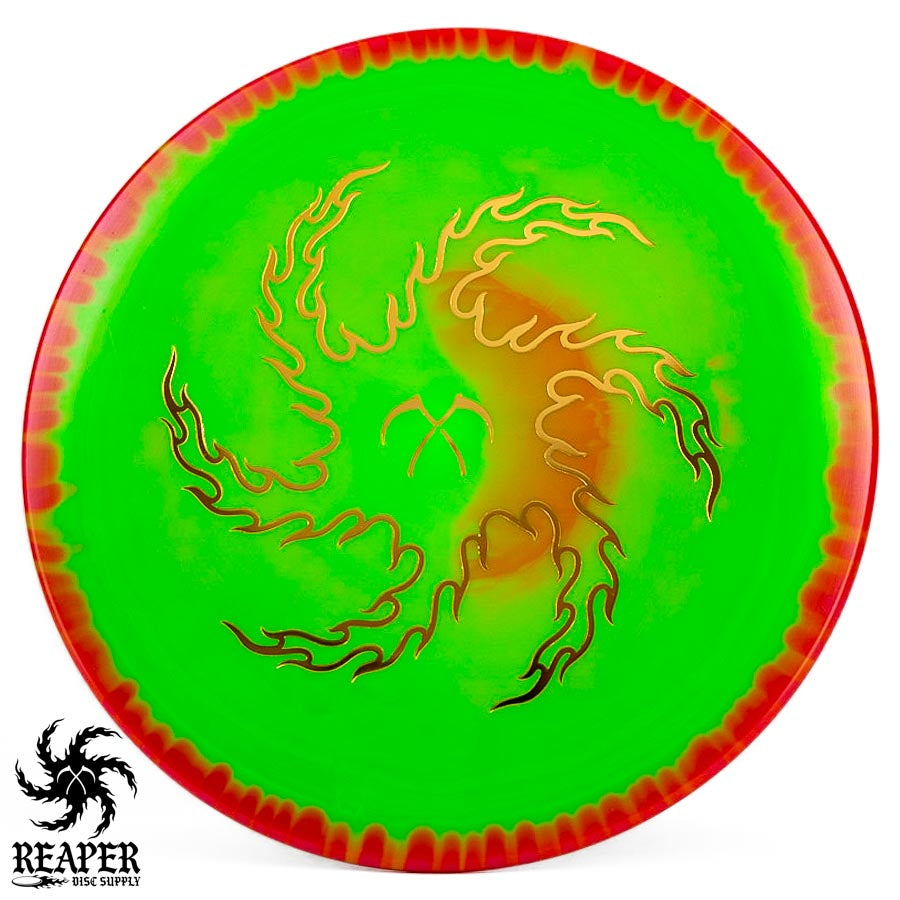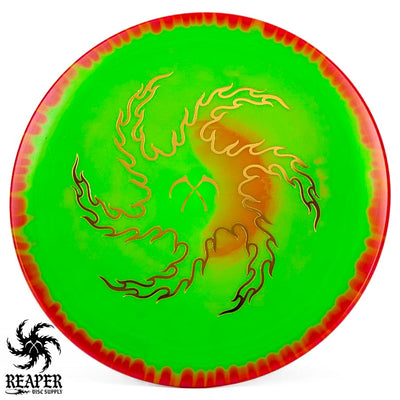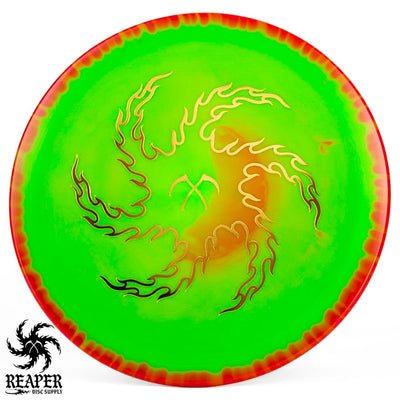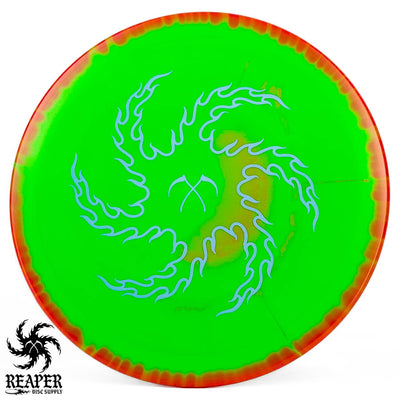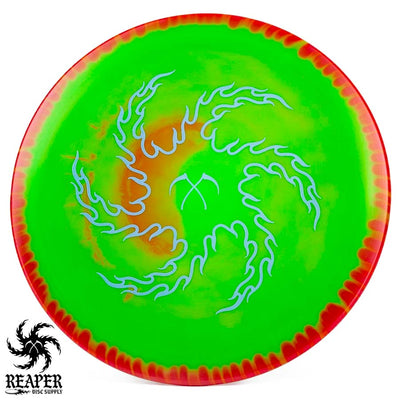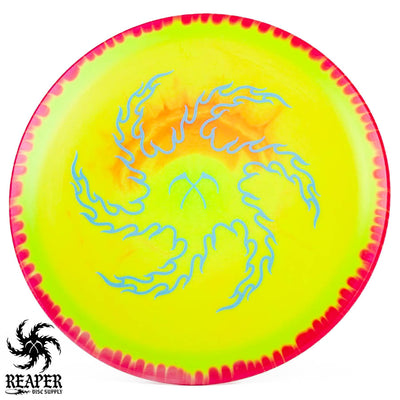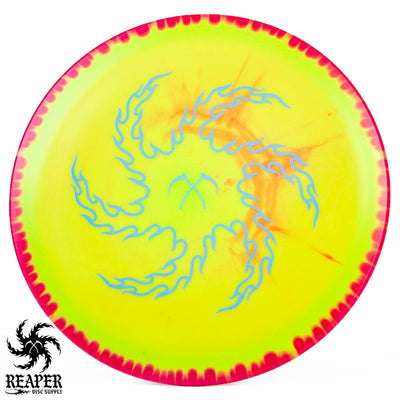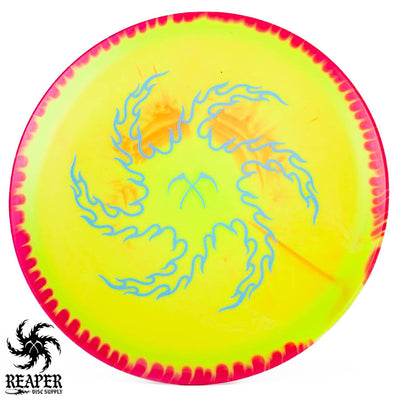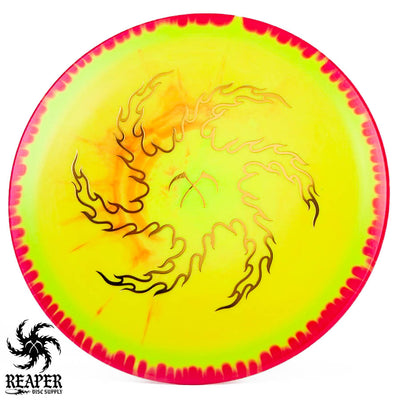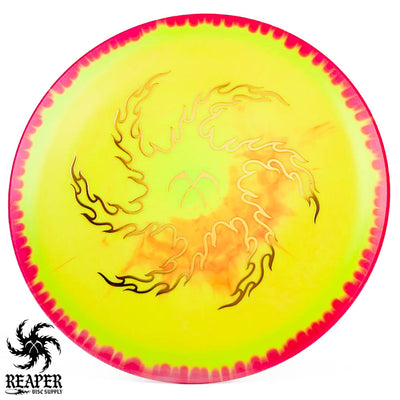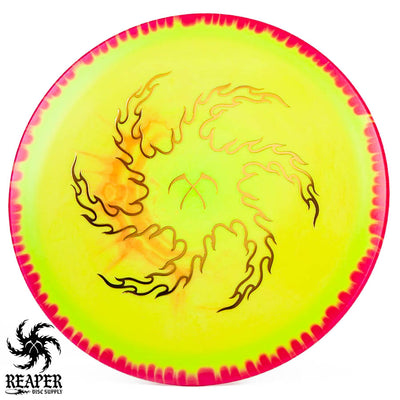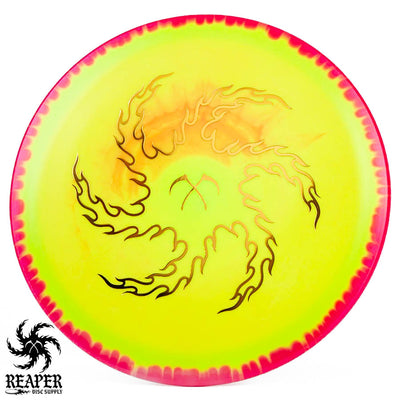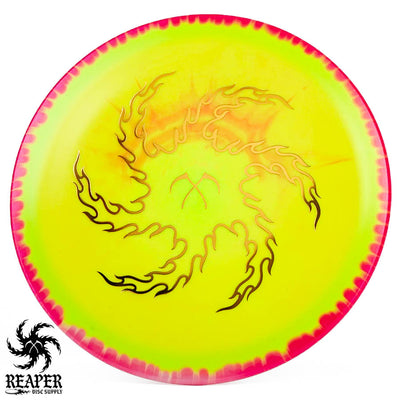 Cue the Halo S-Blend Exodus (Reaper Edition) into the game—the fairway driver that transforms your disc golf performance.
Crafted with an aesthetically striking Halo S-Blend, it delivers comfort, durability, and exceptional grip, merging beauty with game-changing functionality.
Shop more Infinite Discs here.
Boasting flight numbers of 7 / 5 / -0.5 / 2, the Halo Exodus's accurate, long flight pattern and reliable fade outshines even the most competent discs in the Star or S-blend range.
Whether you're navigating a wooded course or wrestling a headwind, this driver's performance stays consistent, potentially turning it into your dependable course companion.
With its collectible Reaper Edition 'flame vortex' stamp, the Infinite Discs Halo S-Blend Exodus isn't just a disc—it's a statement you'll be proud to make!
Flight Numbers
Speed: 7
Glide: 5
Turn: -0.5
Fade: 2
Beginner Friendly?: Yes, while it's ideal for intermediate players, the Exodus also offers a manageable speed and stability for beginners who want to use it as a forehand driver.
Disc Type: Fairway Driver
Stability: Stable
Plastic: Halo S-Blend
Shot Types: Straight drives, shot shaping on wooded courses
PDGA Dimensions
Height: 1.8 cm
Rim Depth: 1.1 cm
Rim Thickness: 1.8 cm
Diameter: 21.1 cm
Flexibility: 8.73 kg
Max Weight: