Infinite Discs G-Blend Kon Tiki (Juliana Korver)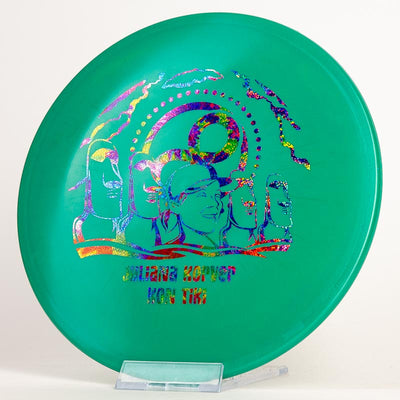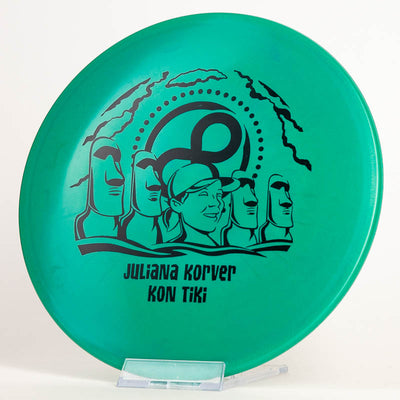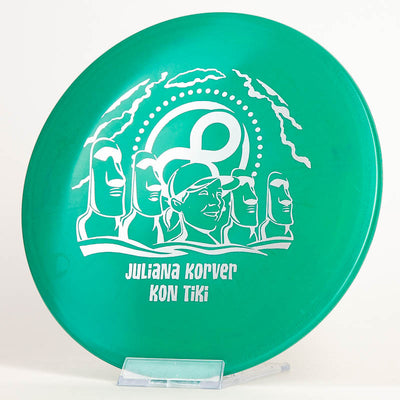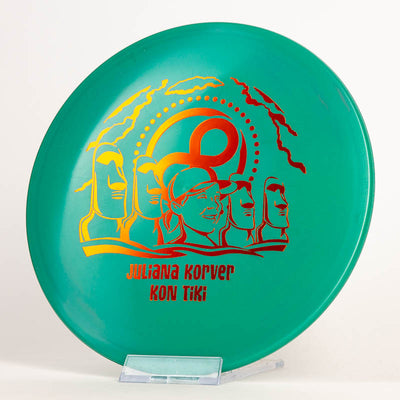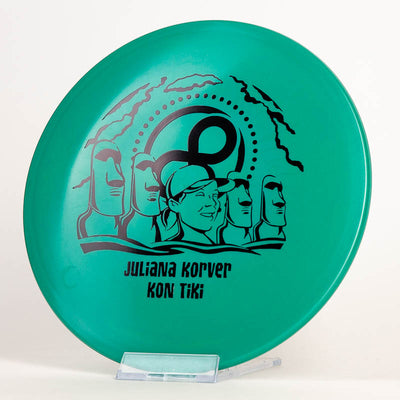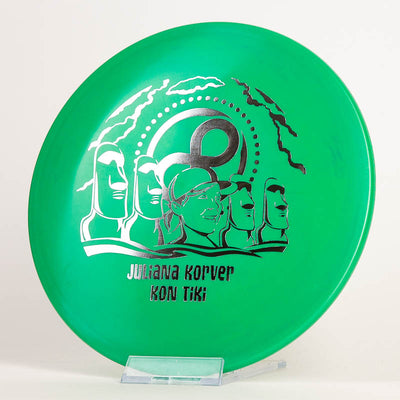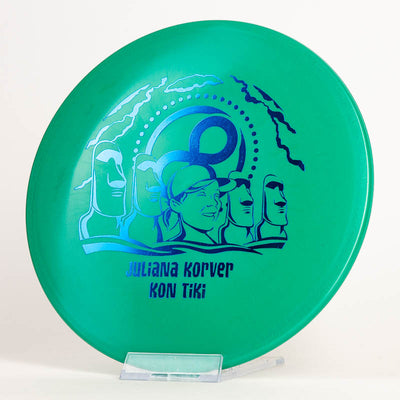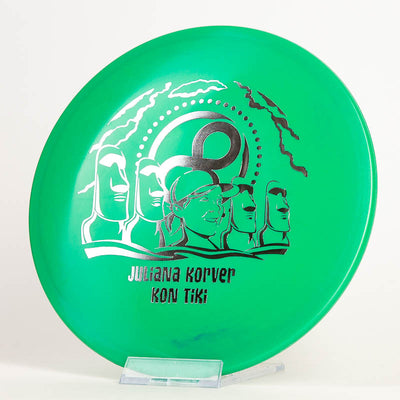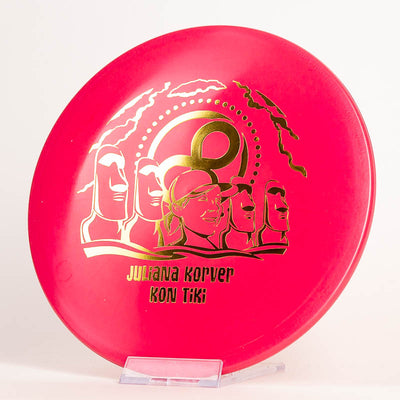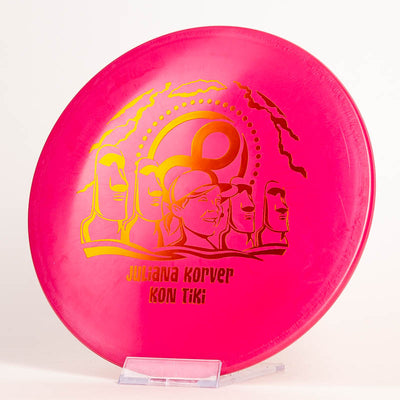 The Juliana Korver Infinite Discs G-Blend Kon Tiki is an understable midrange disc with a cool stamp!
If you are a brand new player, have a slow arm speed, or need a hard-turning utility disc, the Kon Tiki is for you! It has quite a bit of dome which will help it glide for a long time before ever-so-slightly fading back. It also has a small bead which can help provide additional grip. The Kon Tiki is a very shallow disc with a small rim so if you are like me and hate deep rimmed midranges this is a great option.
In order to throw the G-Blend Kon Tiki with a lot of speed, it will require a TON of hyzer on release. Like, almost vertical. Intermediate players can get s-shaped hyzer flip lines and incredible rollers out of this disc. It is great for really tight wooded fairways or for turn-holding lines that you need to finish right.
Throw one of these Juliana Korver Signature G-Blend Kon Tikis in your bag if you need a fun, understable midrange!
You may also like the special edition MVP Neutron Uplink, Kastaplast K1 Svea, and Divergent Discs Alpas.
Infinite Discs G-Blend Kon Tiki Flight Numbers
Speed

: 4

Glide

: 5

Turn

: -3

Fade

: 0
Commonly used for: Beginners and utility shots
Stability: Understable
Experience: Any
Rim: Small, beaded
Dimensions & Specs
Height

: 1.7 cm

Rim Depth

: 1.2 cm

Rim Thickness

: 1.1 cm

Diameter

: 21.2 cm

Flexibility

: 4.32 kg

Max Weight: 176 gr