Dynamic Discs Ricky Wysocki Glimmer Ice Suspect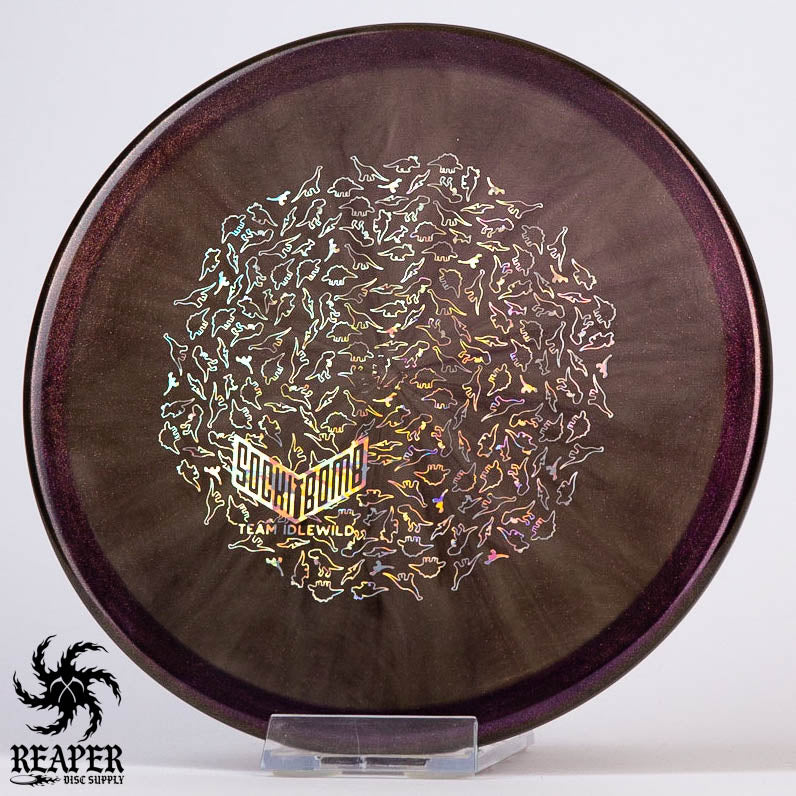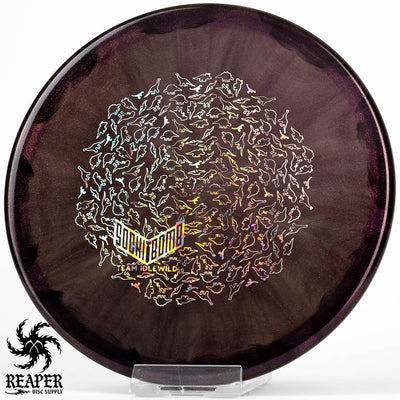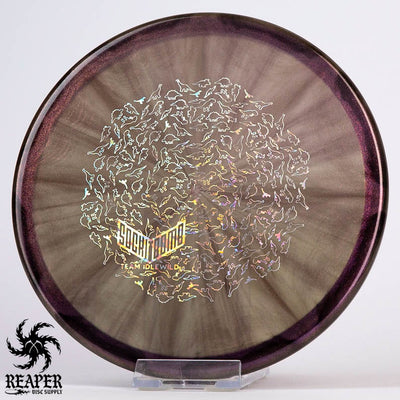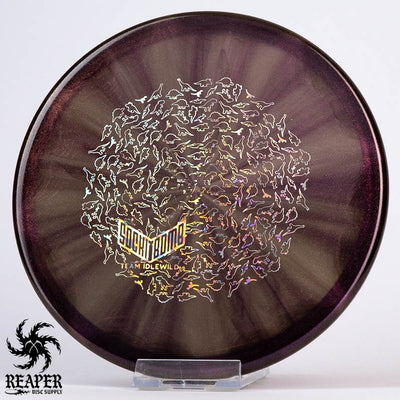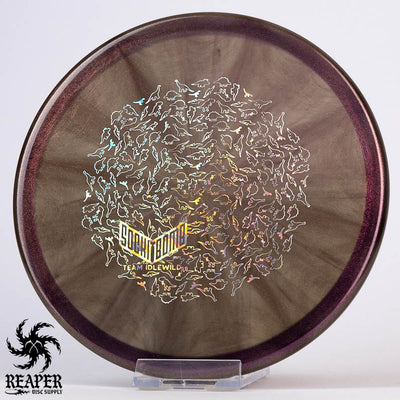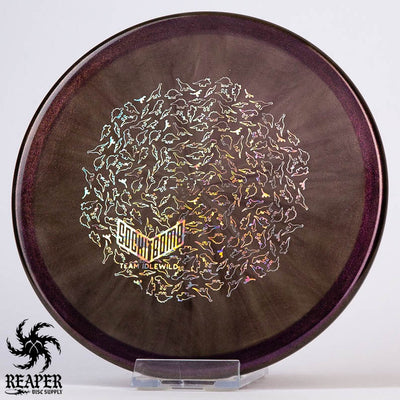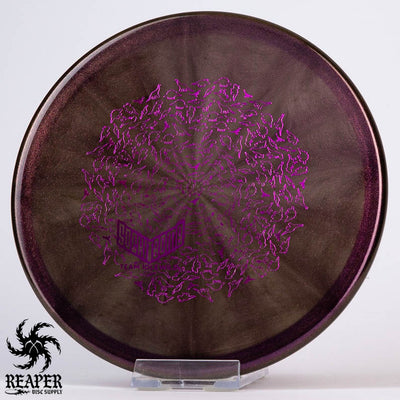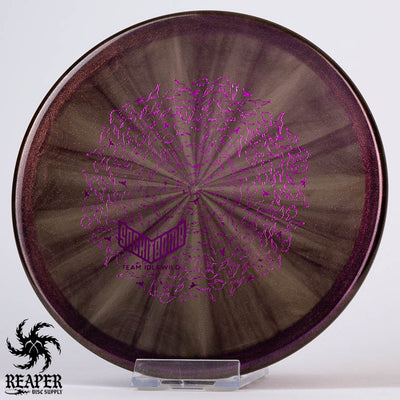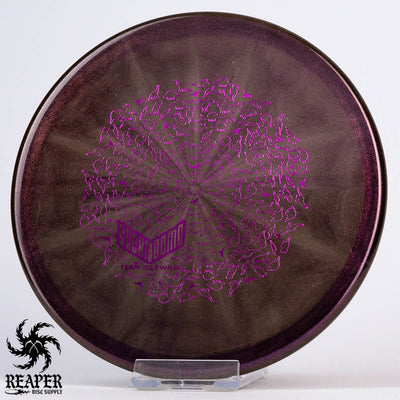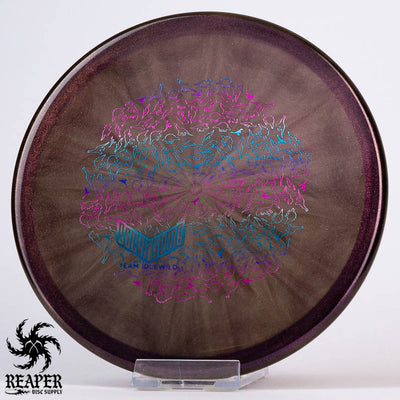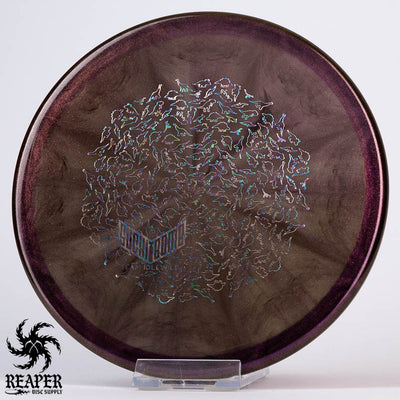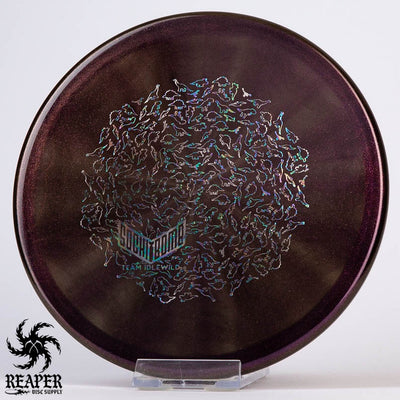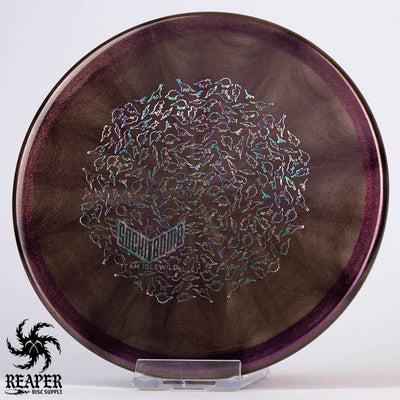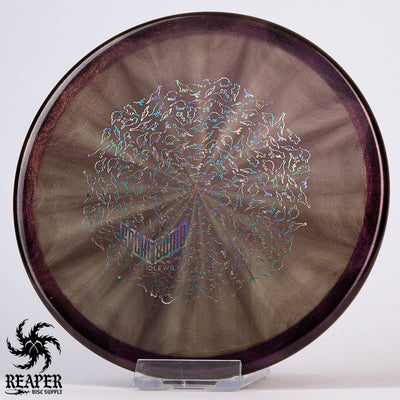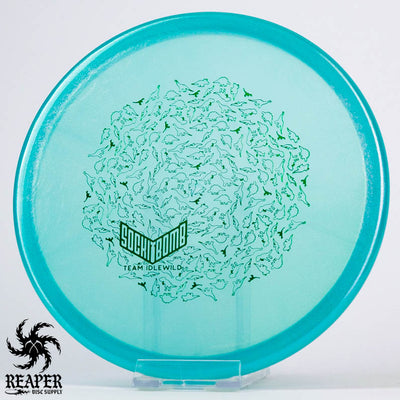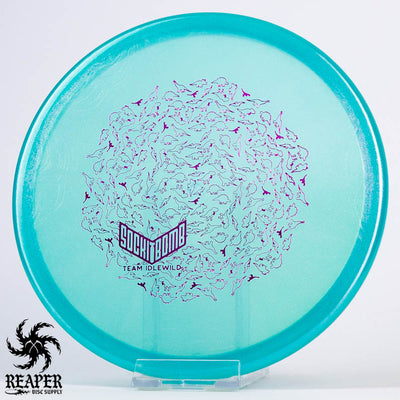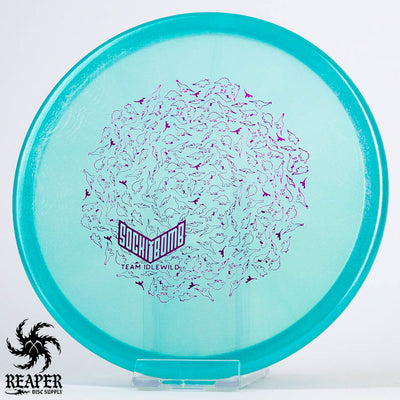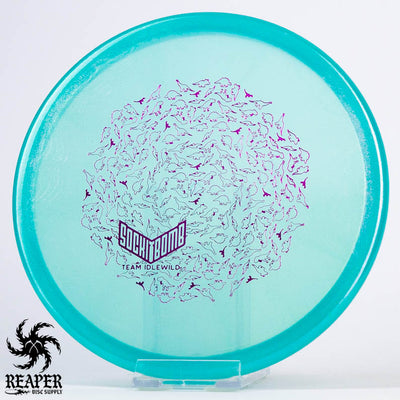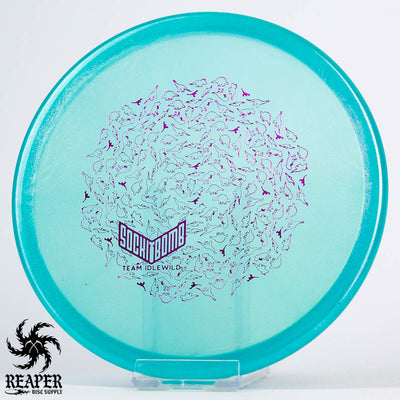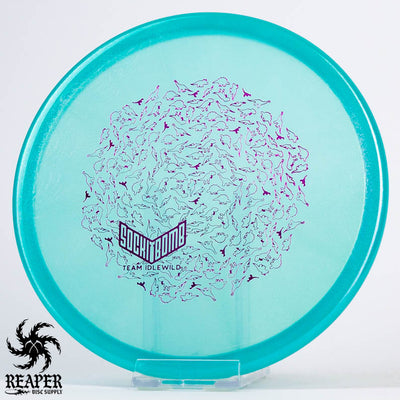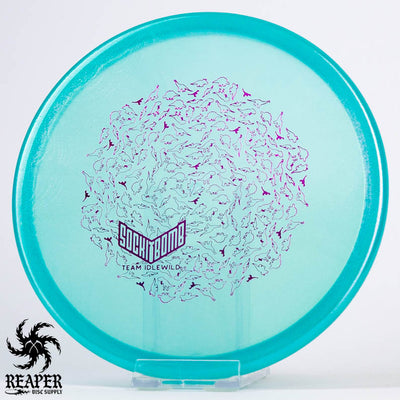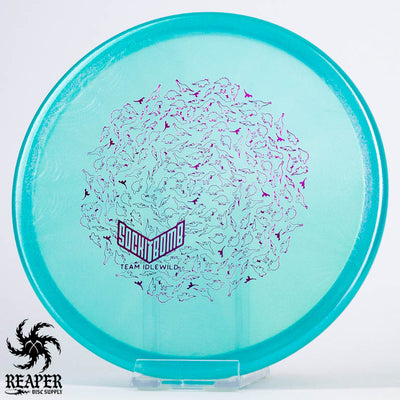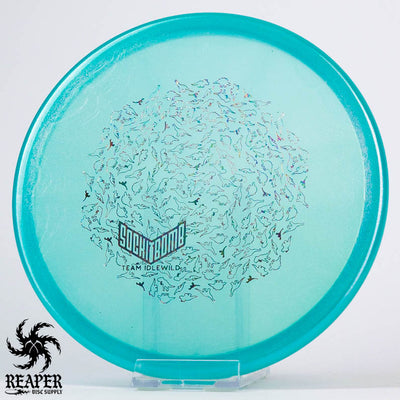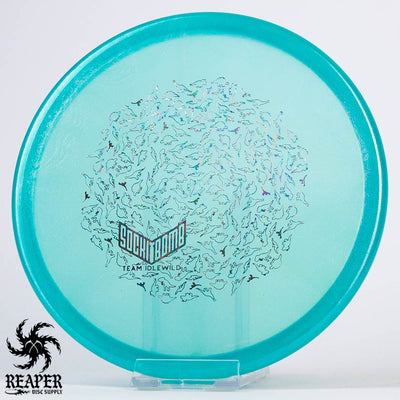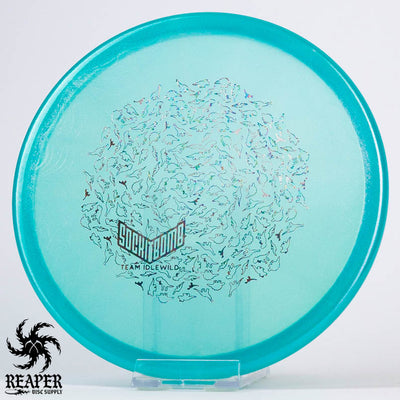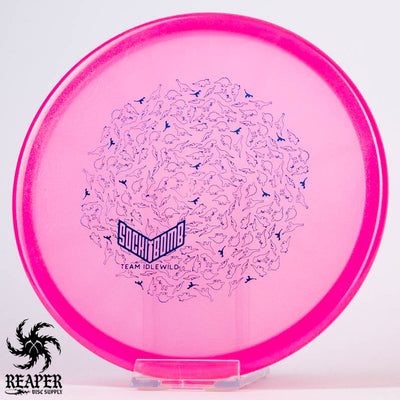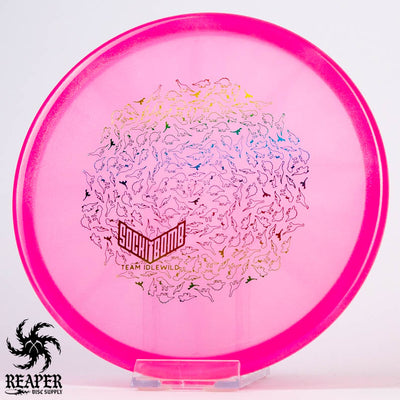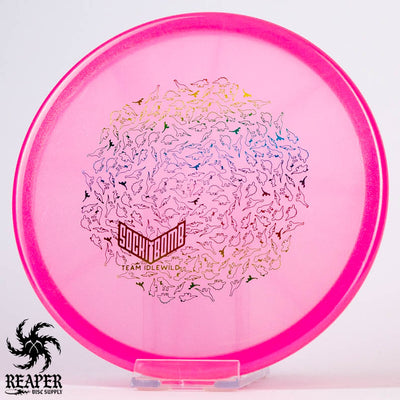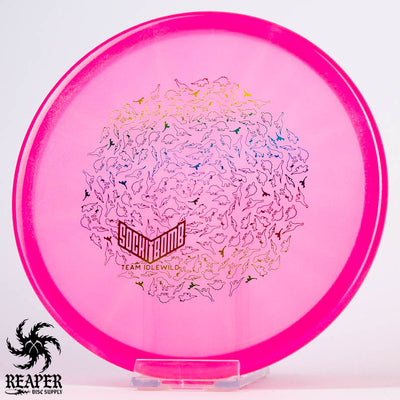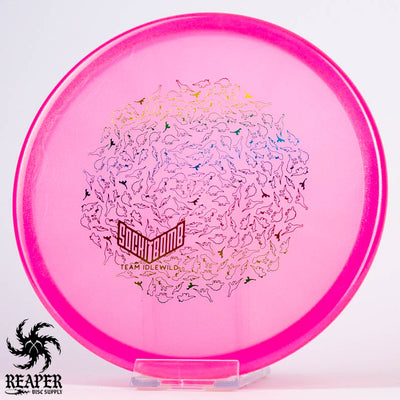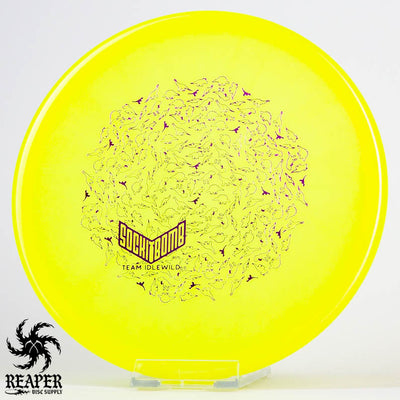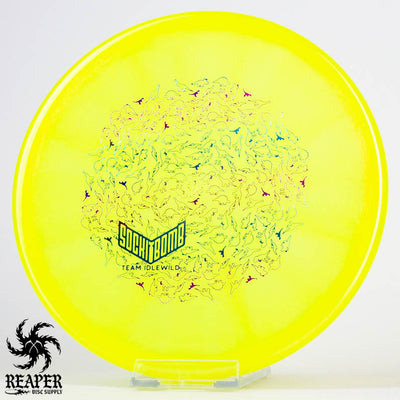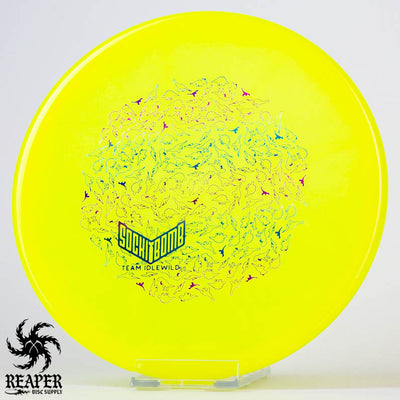 These Ricky Wysocki Dynamic Discs Lucid Ice Glimmer Suspects are a limited edition Idlewild release featuring a Sockibomb 'Dino' stamp. Don't miss your chance to own one of these awesome dinosaur stamped discs made with one of the most beautiful premium plastics on the market!
You may also like the DD Sockibomb Slammer.
Sockibomb Suspect Flight Numbers
Speed

: 4

Glide

: 3

Turn

: 0

Fade

: 3
Commonly used for: Putt & Approach
Stability: Overstable
Experience: Intermediate to Advanced
Rim: Beadless
Dimensions & Specs
Height

: 1.6 cm

Rim Depth

: 1.2 cm

Rim Thickness

: 1.2 cm

Diameter

: 21.3 cm

Flexibility

: 7.60 kg

Max Weight:

 176.8 gr