Dynamic Discs Fluid Judge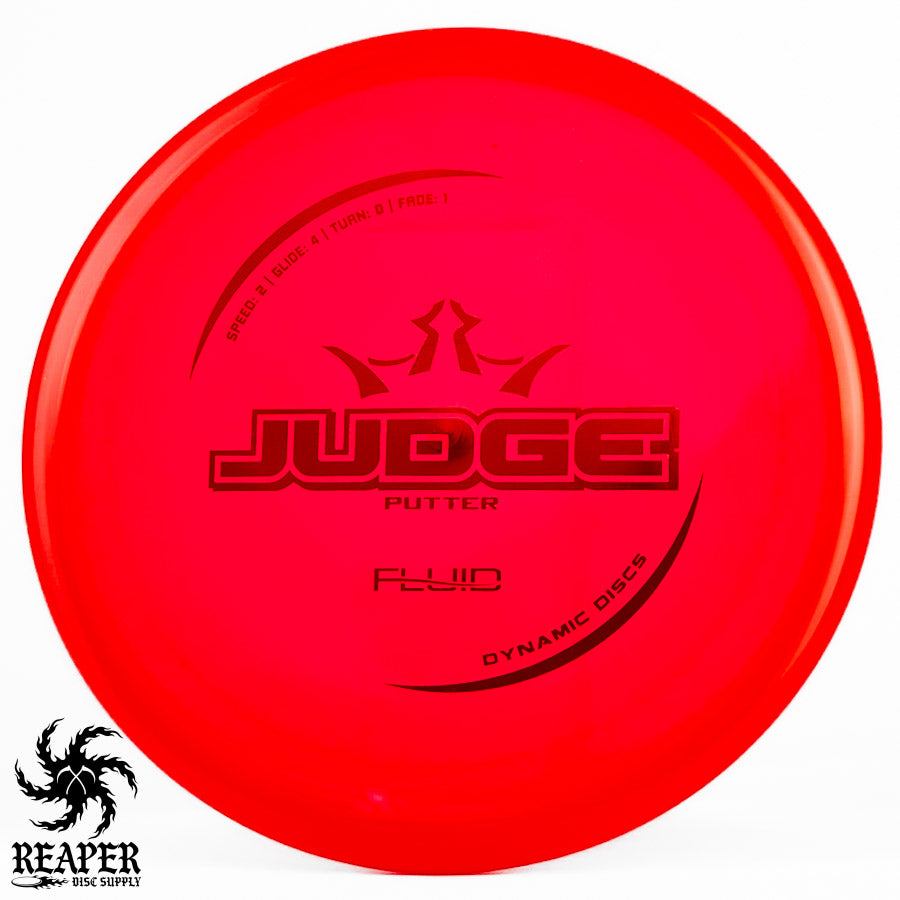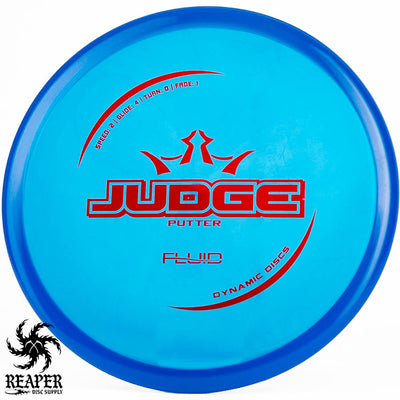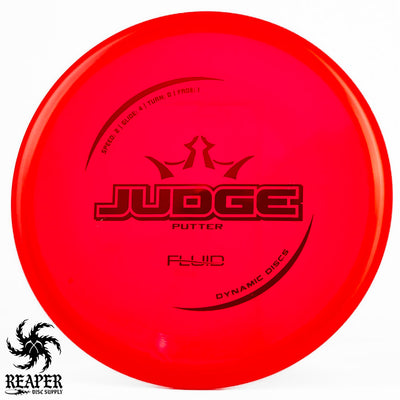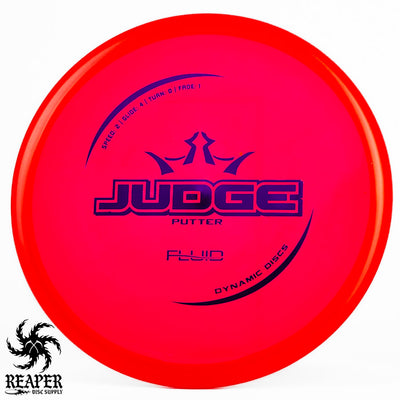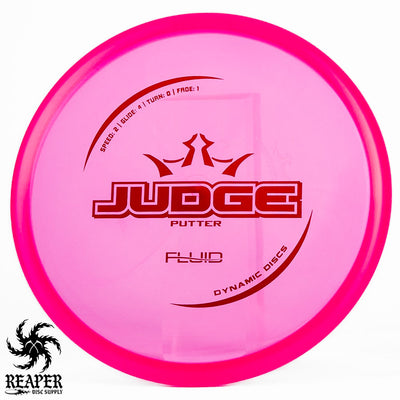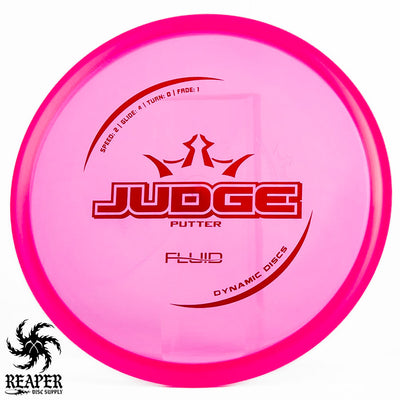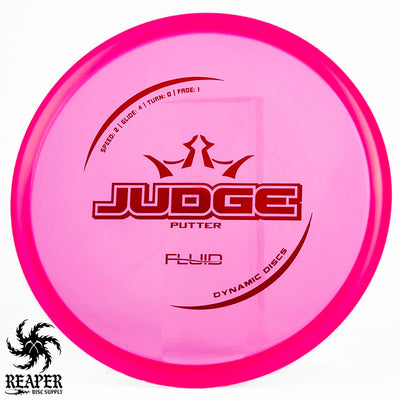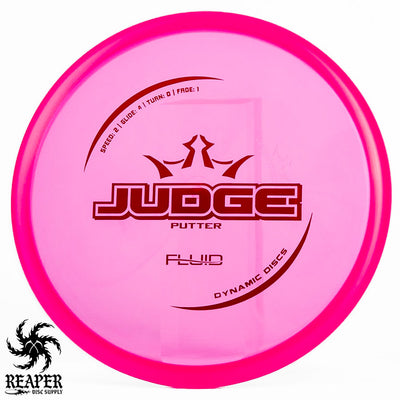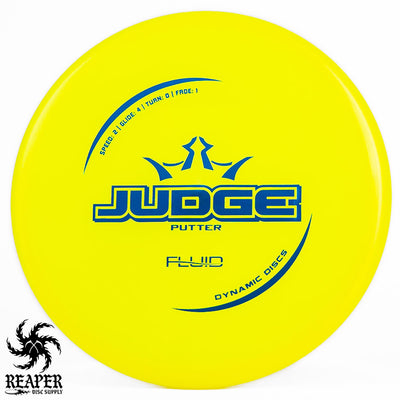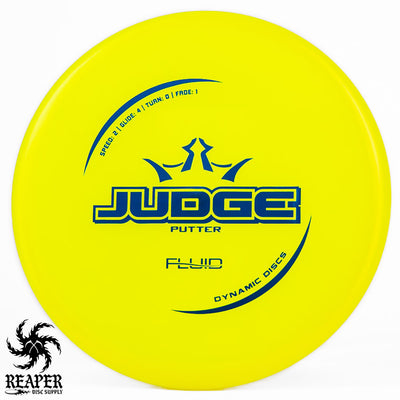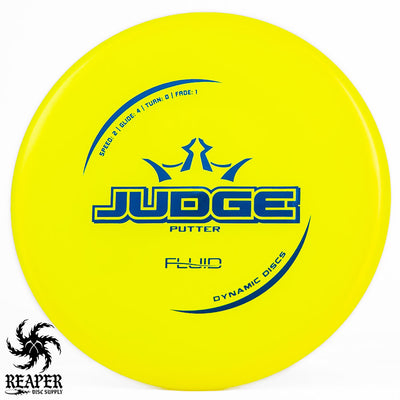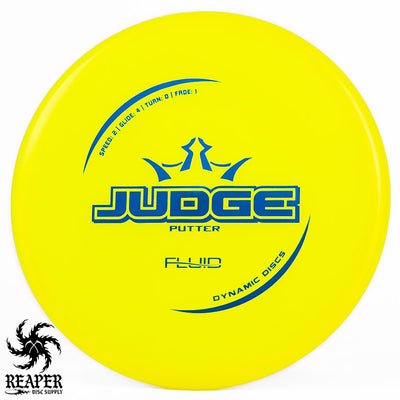 Introducing the Dynamic Discs Fluid Judge, a versatile and reliable throwing putter perfect for players of all skill levels.
The Fluid Judge is known for its outstanding predictability and superb grip, making it the ideal choice for straight to slightly overstable approaches, accurate tee shots, and stable putts.
Its flight characteristics feature a speed of 2, glide of 4, turn of 0, and fade of 1, ensuring consistent and predictable flight paths that are very easy to control.
With a comfortable rim size of 1.1 cm and a unique flexible plastic, the Fluid Judge feels great in the hand, especially during colder weather rounds. This high-quality plastic blend is not only durable but also enhances your grip and control in varying temperature conditions.
Experience the award-winning performance of the Dynamic Discs Fluid Judge and see why it's the most popular putter in their lineup.
Shop more Dynamic Discs Judge putters.
Flight Numbers
Speed: 2
Glide: 4
Turn: 0
Fade: 1
Skill Level: All skill levels
Disc Type: Throwing Putter
Stability: Stable to Slightly Overstable
Plastic: Fluid Plastic - Flexible, superb grip, and retains flexibility in cold temperatures
Shot Types: Straight approaches, stable putts, accurate tee shots
PDGA Dimensions
Height: 2.0 cm
Rim Depth: 1.5 cm
Rim Thickness: 1.1 cm
Diameter: 21.2 cm
Flexibility: 4.20 kg
Max Weight: 176.0 kg