Discraft Zone GT Battle Pack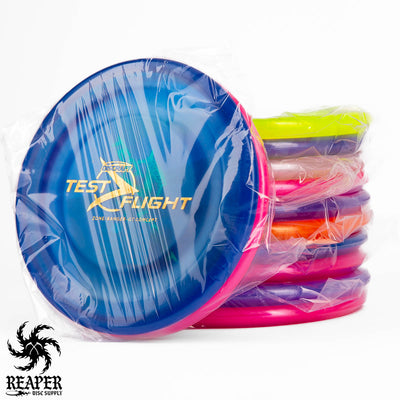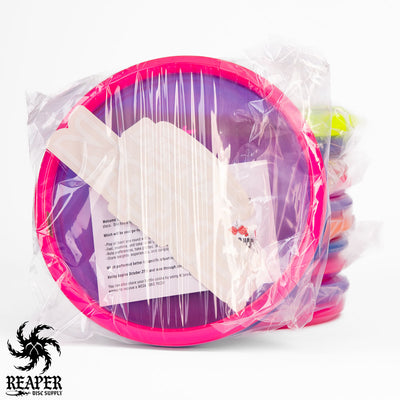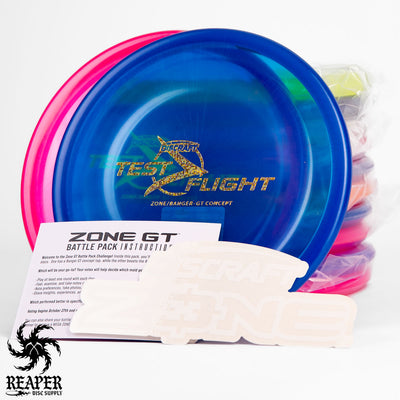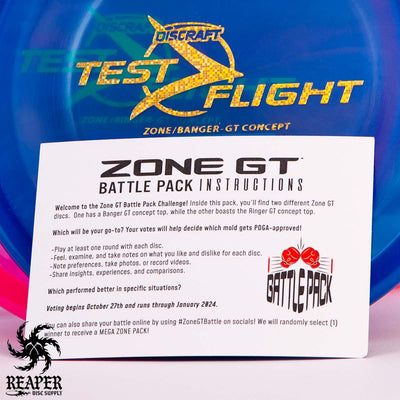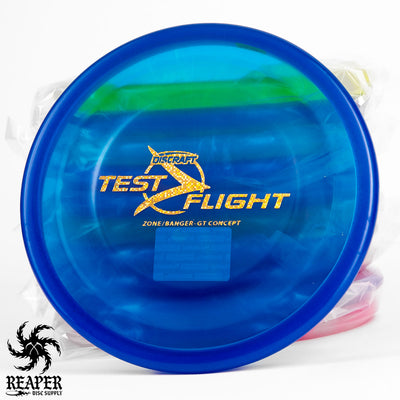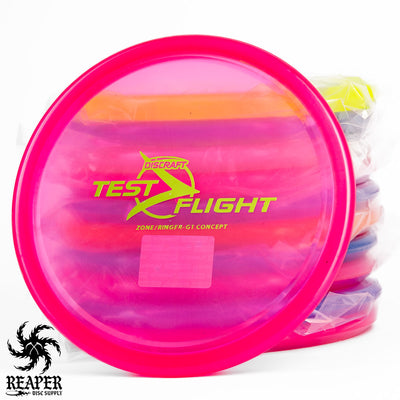 Welcome to the frontlines of disc golf evolution with the Zone GT Battle Pack! This pack proudly houses two distinct Zone GT discs, each sporting an individual concept top design inspired by the eminent Banger GT and Ringer GT. Why two, you ask? We're letting your hands, and votes, decide the fate of these unique discs. The ultimate question is: Which disc will become the next PDGA approved stock Discraft disc?
Disc 1: The Zone-Banger GT Concept
Combines the reliable, overstable flight of the original Zone.
Features the Banger GT's "Groove Top" for distinctive grip and enhanced control.
Disc 2: The Zone-Ringer GT Concept
Maintains the trusted flight pattern of the original Zone.
Introduces a different "Groove Top" near the rim for unrivaled grip and precision.
After test driving these discs, scan the QR code in each pack to cast your vote and join our product research. Plus, every vote enters the draw for our special giveaway, and sharing your duel online using #ZoneGTBattle might just win you our coveted MEGA ZONE PACK!
Ready for the battle of control and precision? The Zone GT Battle Pack is waiting for you. Let's embrace the fun, excitement, and evolution of disc golf together. Your opinion will craft the future of disc golf. Happy throwing!