Discraft Tour Series Z-Swirl Drone (Ledgestone 2022)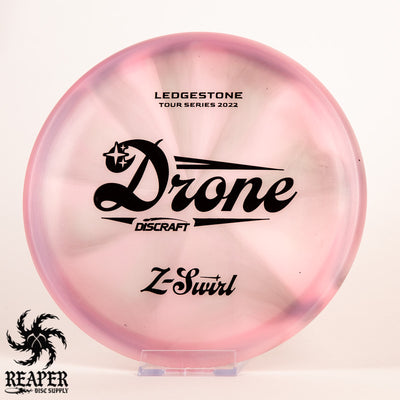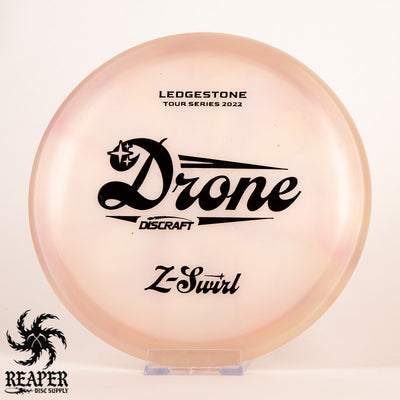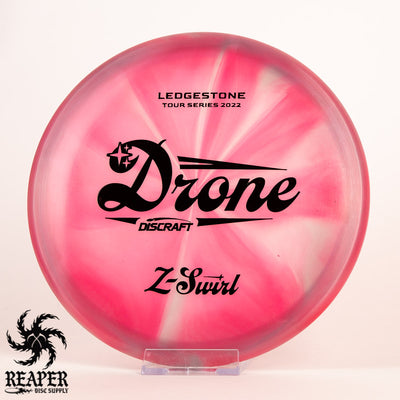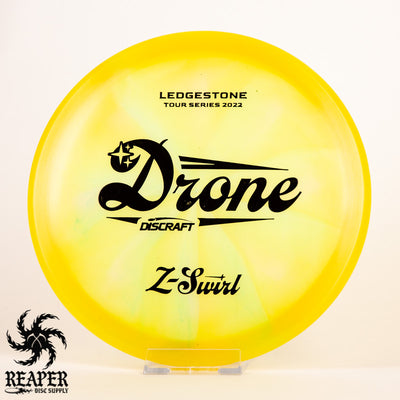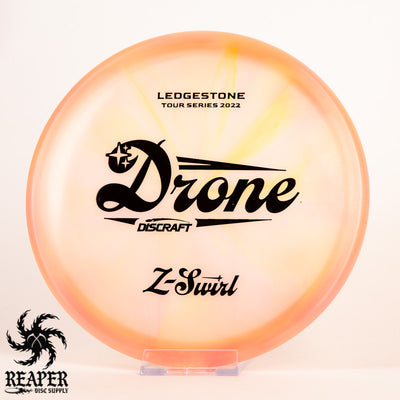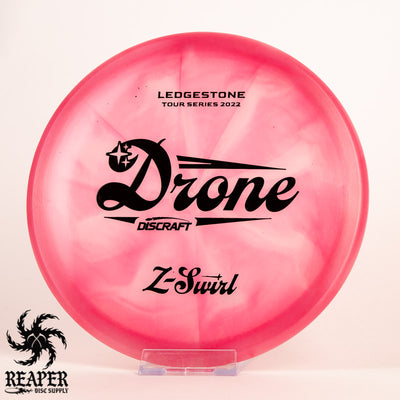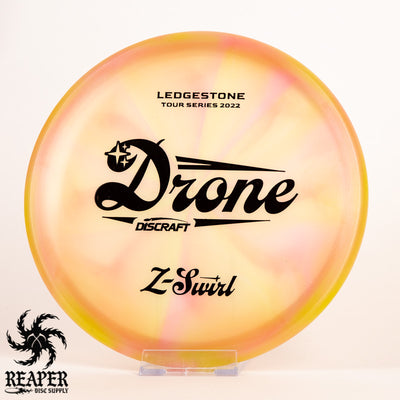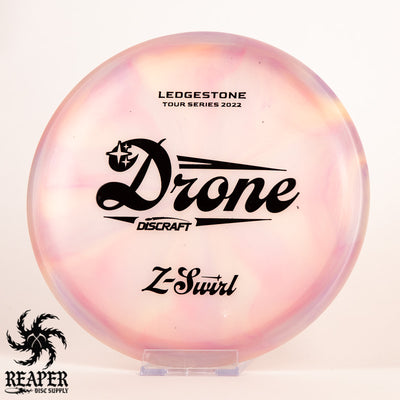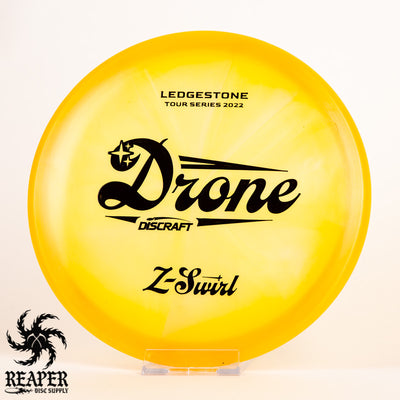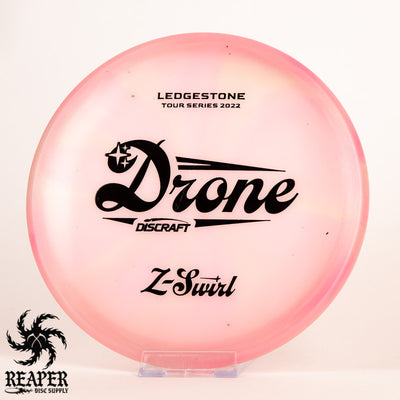 The limited-run 2022 Ledgestone Tour Series Z-Swirl Zone is available in a never-before-produced plastic combination!
The Discraft Drone is one of the beefiest, overstable midranges on the market. Loved for its ability to fight headwinds, the overstability of this disc makes it useful for advanced players looking to use it for specific utility shots.

Regardless of if you throw forehand or backhand, the Discraft Drone will require a lot of speed. When thrown on a hyzer, it will fade quickly, and when thrown on an anhyzer, you'll get a nice flex s-line. It's basically like a longer flying more overstable Z Buzzz OS.

This disc will help more advanced players build confidence with its consistent fade and ability to bend around doglegs and tricky holes on the course. 

Discraft Z-Swirl Drone Flight Numbers:
Speed: 5.0
Glide: 3.0
Turn: 1.0
Fade: 4.0


Stability: Very overstable
Commonly Used For: Midrange