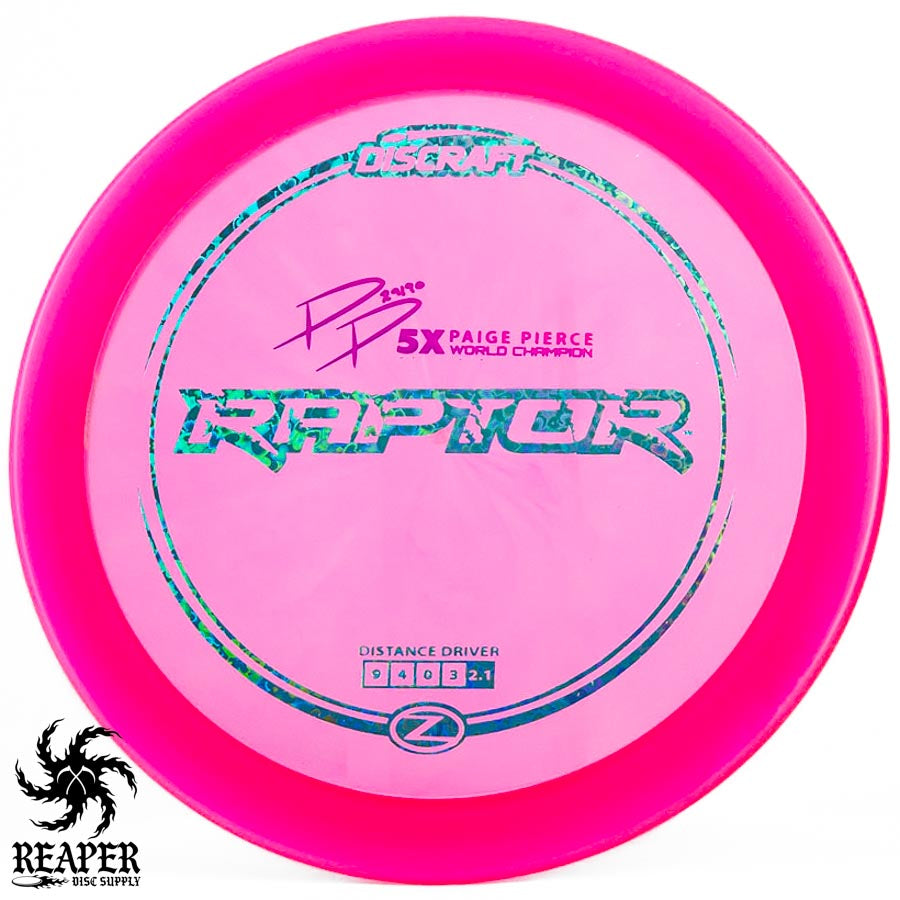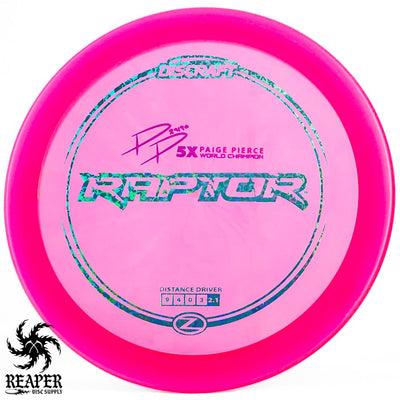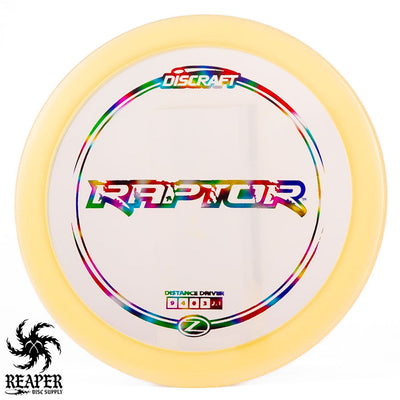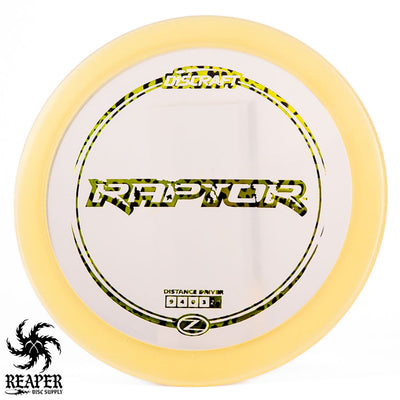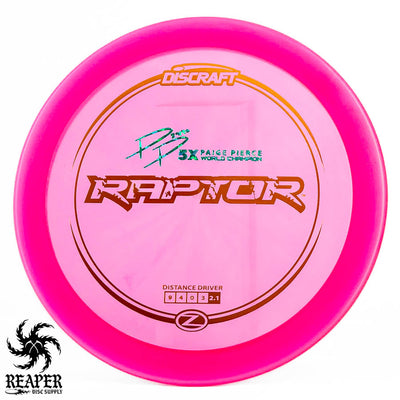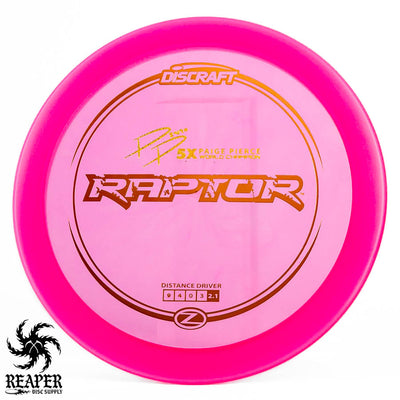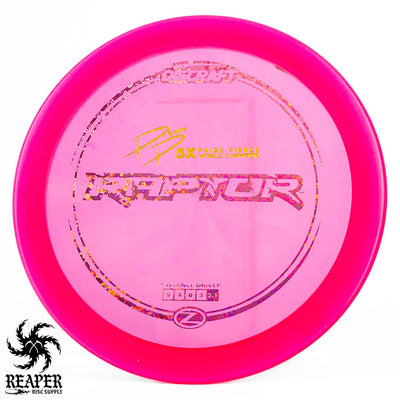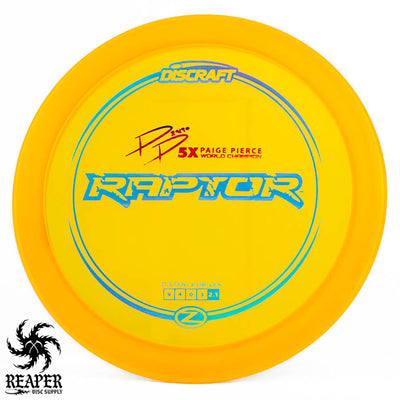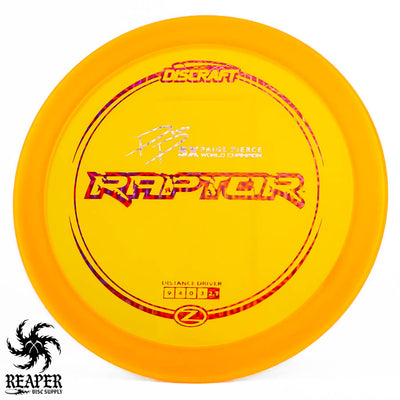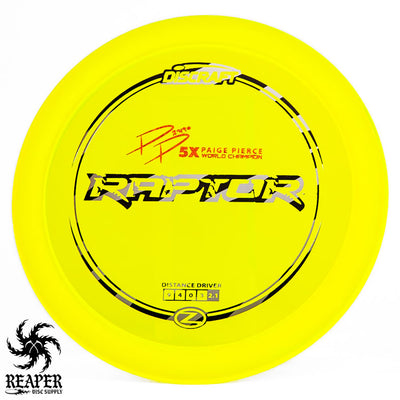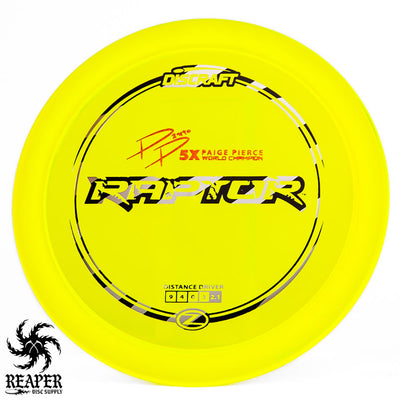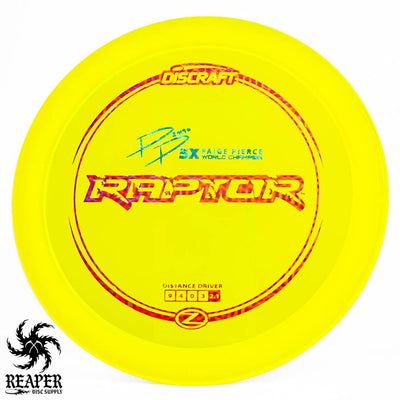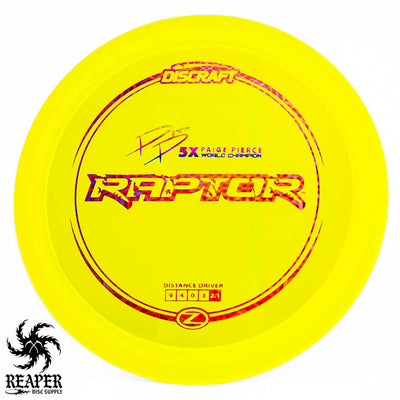 Embrace the beast with the Discraft Z Raptor distance driver. Engineered for those who crave certainty in every throw, the Raptor is your trusted ally for high-speed backhand and forehand throws.
Crafted with Discraft's legendary Z Line plastic, it's stiffer than a bouncer at a dive bar, super durable, and decked out in a variety of translucent colors.
This bad boy is ready for some serious wear and tear without losing its cool. Overstable and resistant to turn, it's got a power finish that'd make a race car blush. So are you ready to let the Raptor out of its cage?
More Discraft Raptor Discs.
Flight Numbers
Speed: 9
Glide: 4
Turn: 0
Fade: 3
Commonly used for:
Fairway Driver
Stability:
Overstable
Experience:
Intermediate to Advanced
Rim:
Beadless
PDGA Dimensions
Height: 1.9 cm
Rim Depth: 1.1 cm
Rim Thickness: 1.9 cm
Diameter: 21.3 cm
Flexibility: 12.13 kg
Max Weight: 176.8 gr