Discraft Z Glo FLX Buzzz (Ledgestone 2022)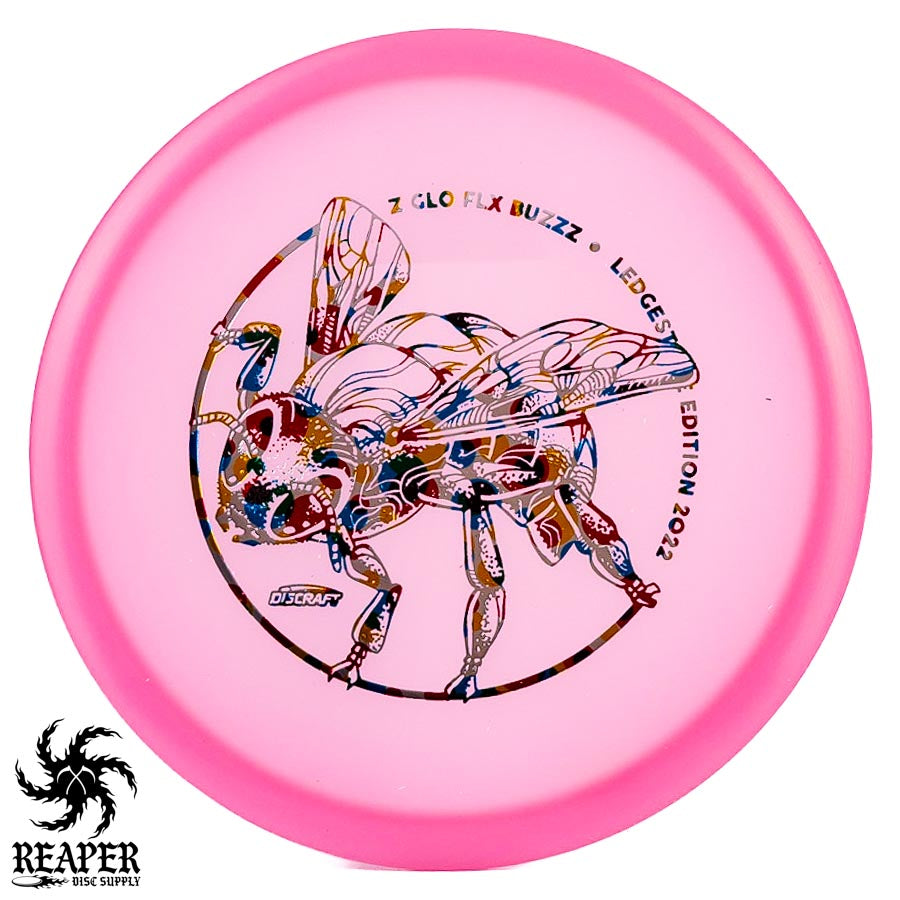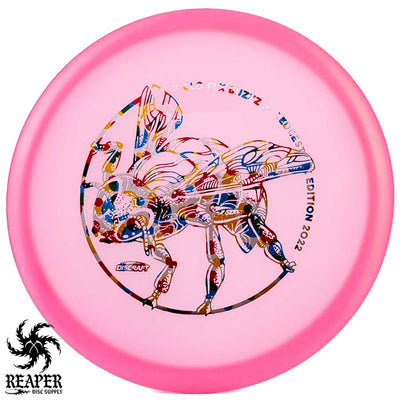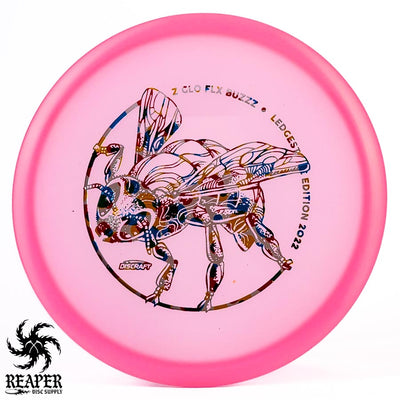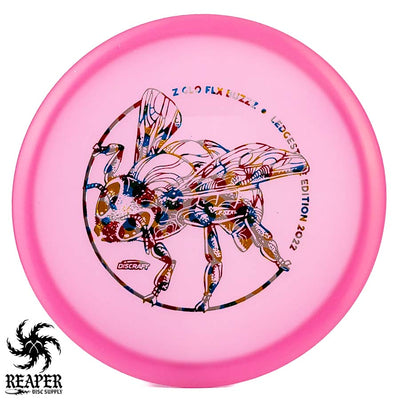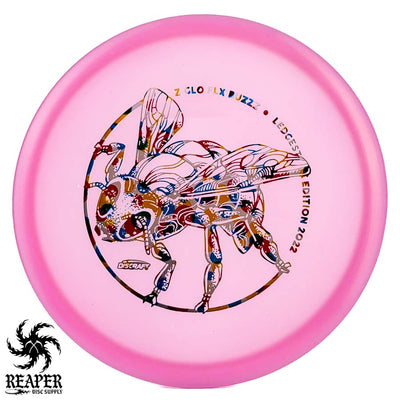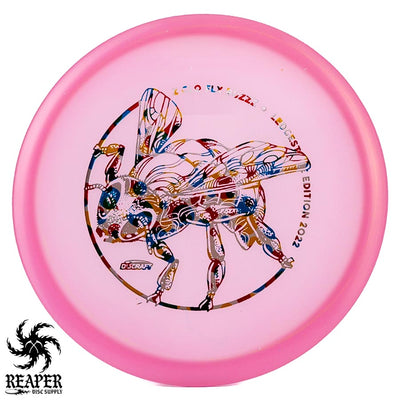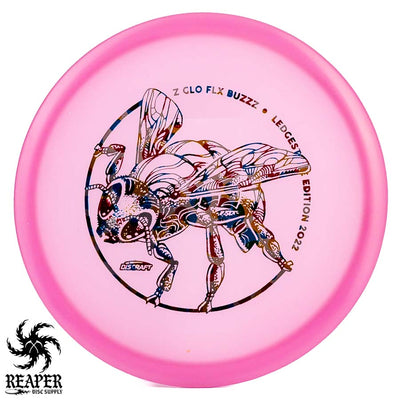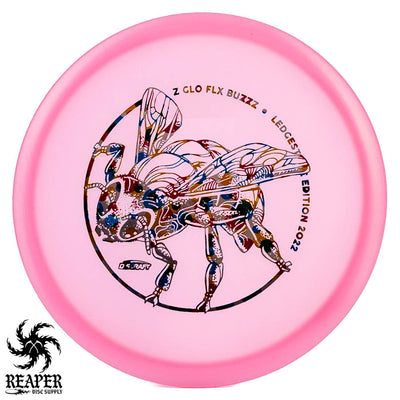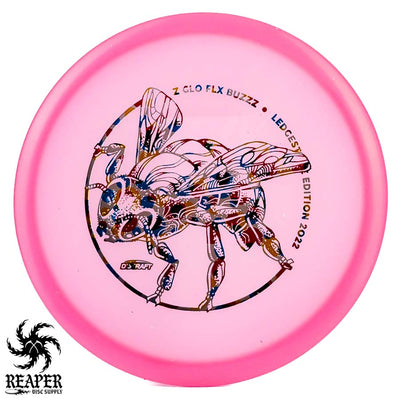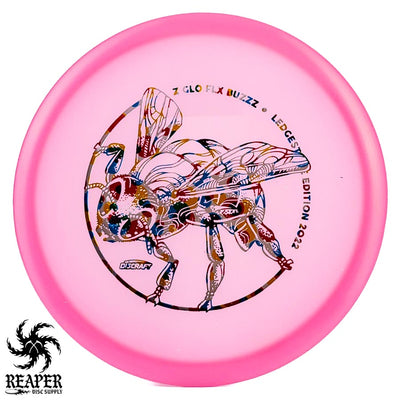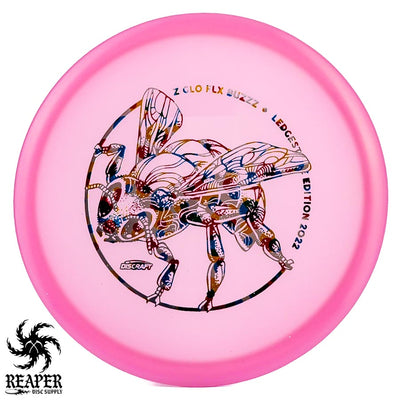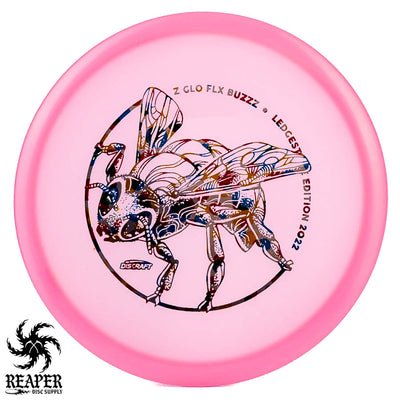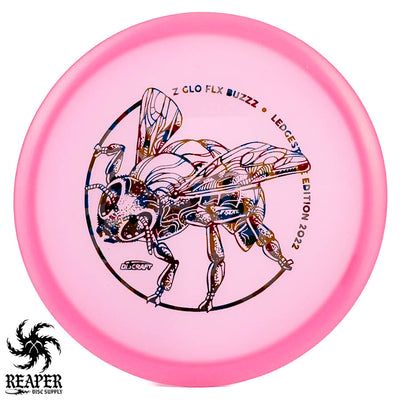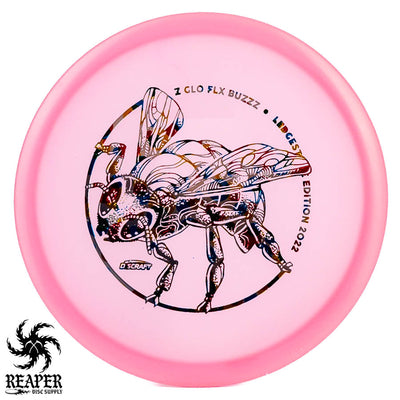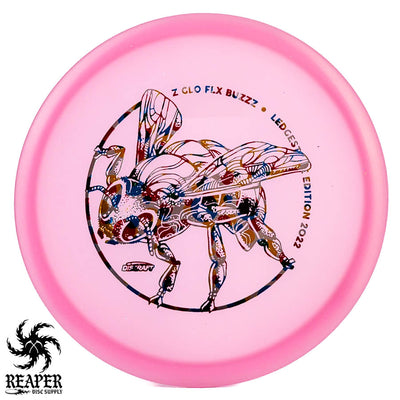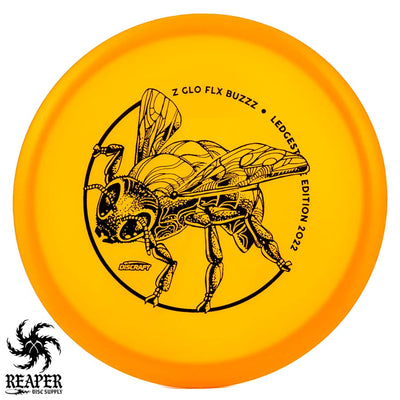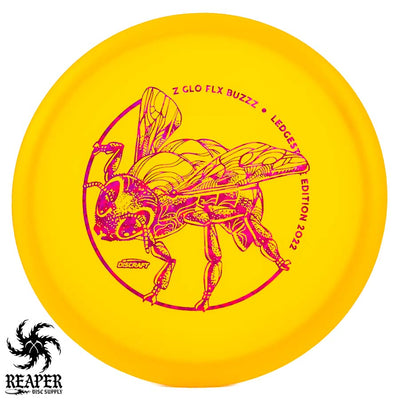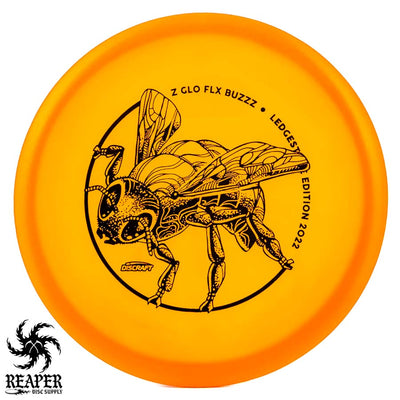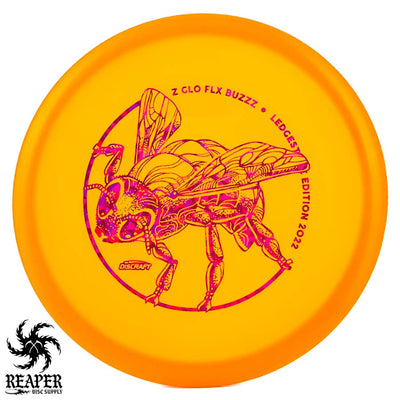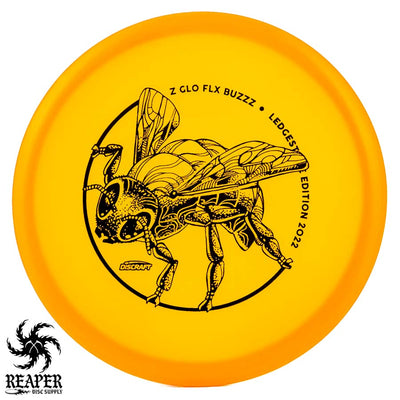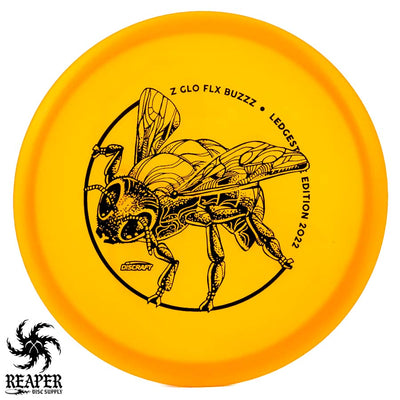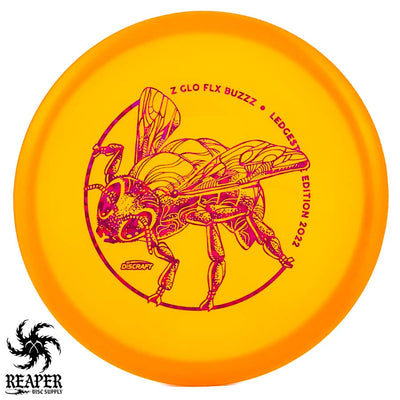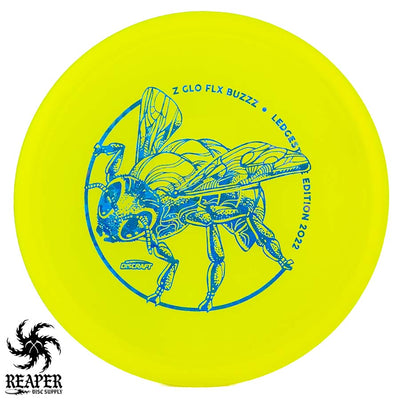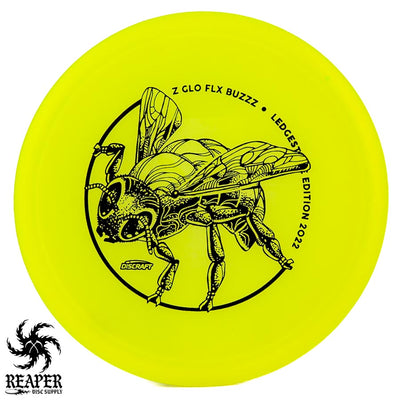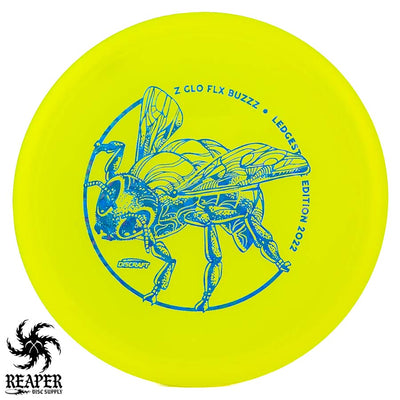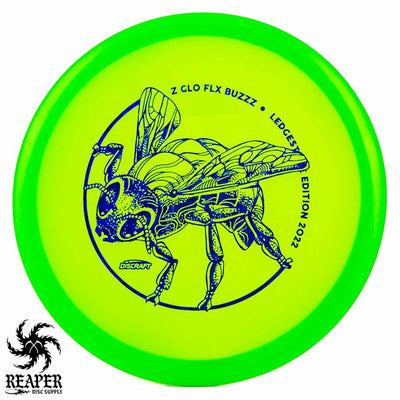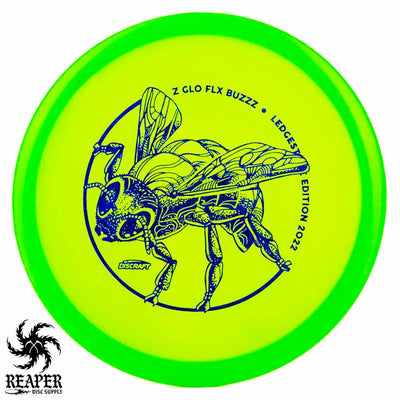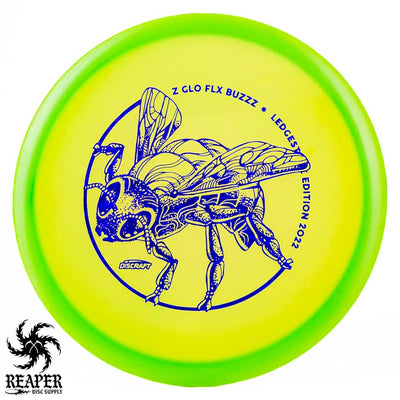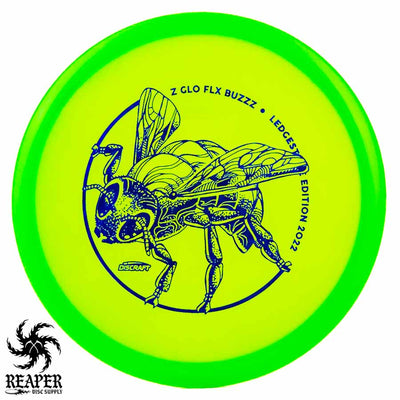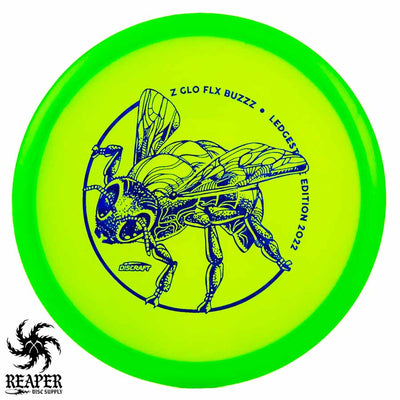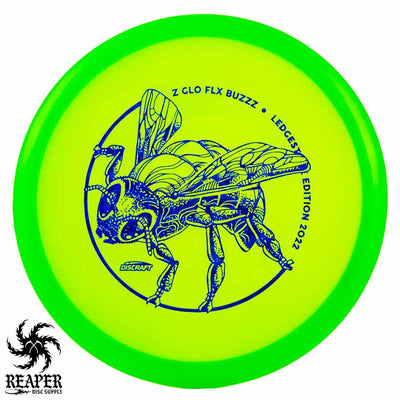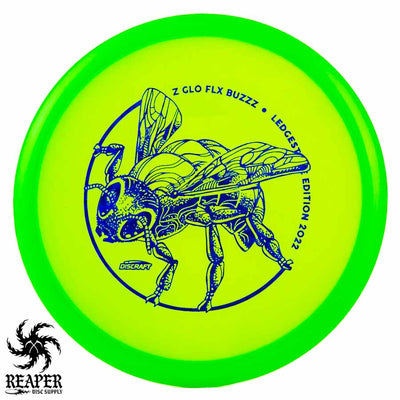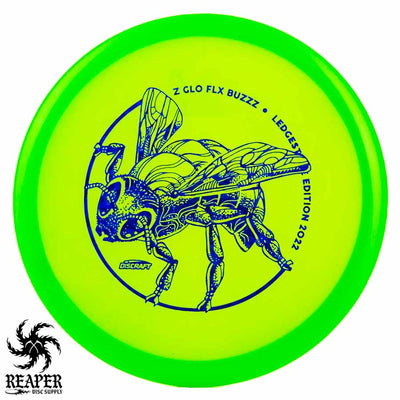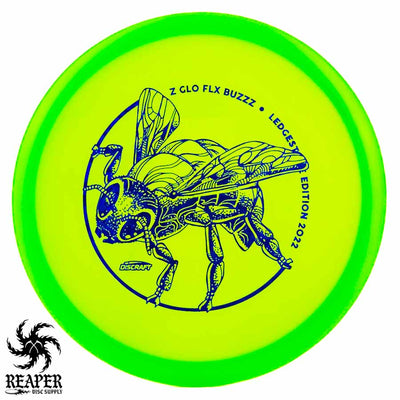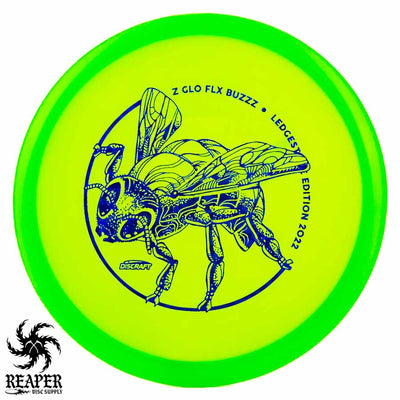 The Ledgestone 2022 Z Glo FLX Buzzz is available in several different color options with several awesome stamp foils. This glow-in-the-dark Buzzz comes with a limited edition bee stamp and holds a glow charge well.
The Z Glo FLX is a more flexible version of traditional plastic and feels really natural for a Buzzz. The added flex doesn't let you throw with quite as much power, but boy is it easy to control this disc. This Buzzz will hold any line you put it on with the slightest amount of fade at the end. 
This plastic doesn't skip as much as Z does and with the added control it makes for an excellent long-distance approach disc. Don't miss out on the Limited Edition Ledgeston 2022 Wave 2 release!
We also have a Discraft ESP Tour Series Swirl FLX Zone as well!
Discraft Z Glo FLX Buzzz Flight Numbers: 
Speed: 5
Glide: 4
Turn: -1
Fade: 1
Commonly used for: Midrange drives, long range approach shots
Stability: Stable
Dimensions:
Max Weight: 180.1 gr
Diameter: 21.7 cm
Height: 1.9 cm
Rim Depth: 1.3 cm
Rim Thickness: 1.2 cm
Flexibility: 6.24 kg