Discraft Cryztal FLX Z Zone (Brodie Smith Get Freaky)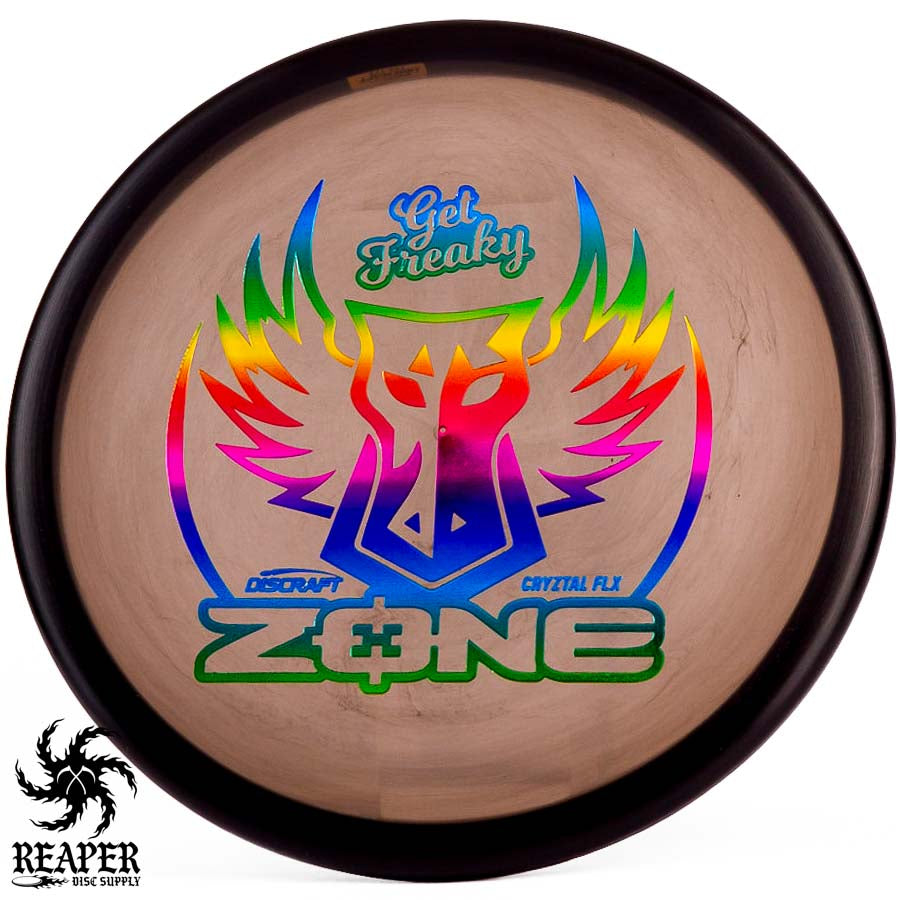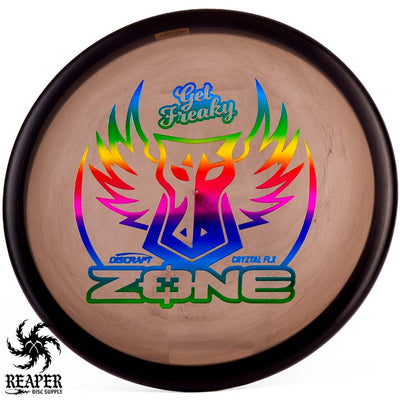 Brodie Smith may be a polarizing figure in the disc golf community, but his signature zone is not. These Discraft Cryztal FLX Z "Get Freaky" Zone's are the best of both worlds - not only is the darkhorse stamp awesome, but it comes in one of the most popular plastics from Discraft's lineup!
Limit of two per household.
The Discraft Zone is a very overstable approach disc, which makes it ideal for headwind shots and reliable finishes. It is also very torque resistant, so you don't have to worry about turning it over or cranking it too hard. Add a Cryztal FLX Z Zone to your bag and you'll never look back!
Discraft Zone Flight Numbers:
Speed: 4
Glide: 3
Turn: 0
Fade: 3
Stability: Very Overstable
Commonly Used For: Backhand and forehand approach shots