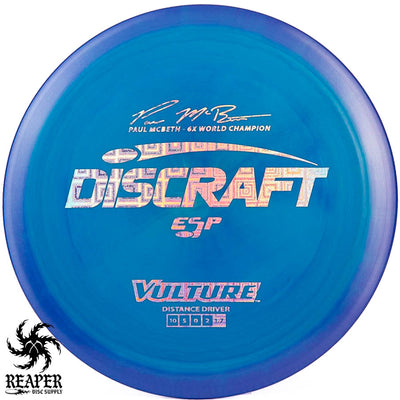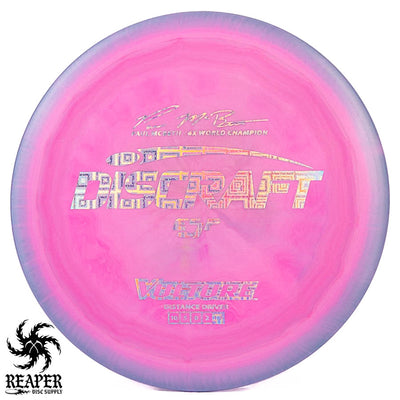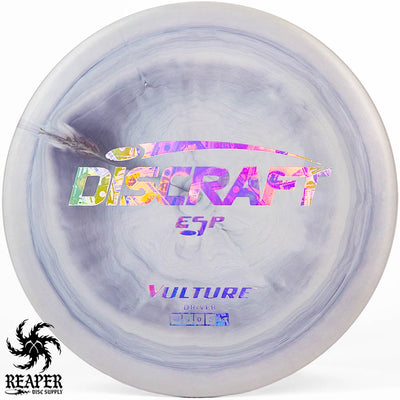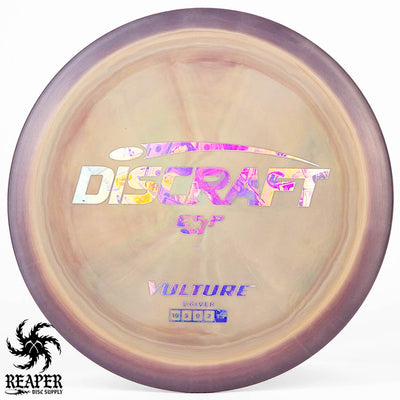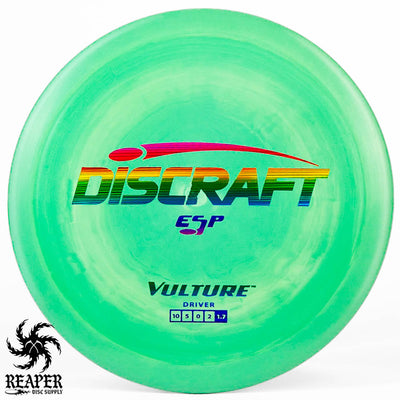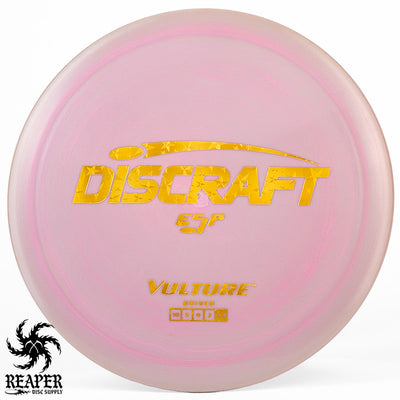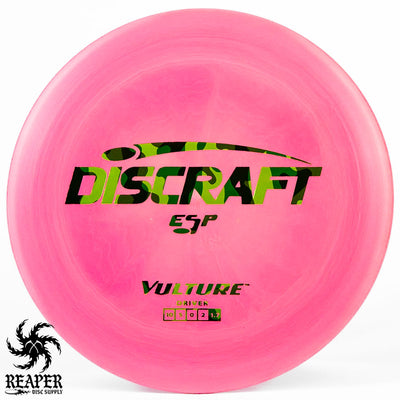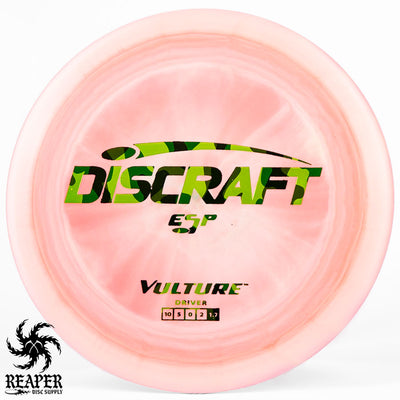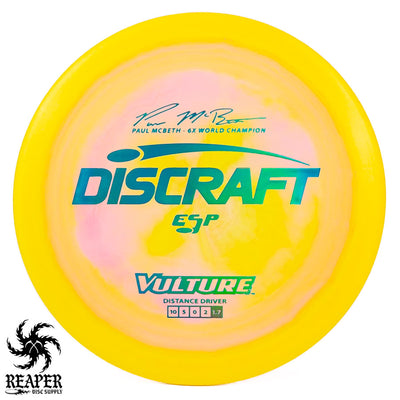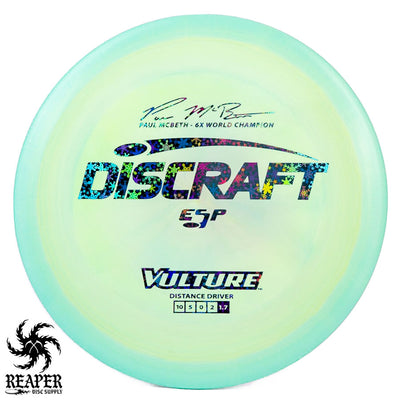 The Discraft ESP Vulture is a slightly overstable disc golf distance driver made with Premium grade plastic.
The Vulture is a high-speed, overstable driver that is excellent for backhand or forehand shots. With its sharp edge and phenomenal ability to fight the wind, the Vulture is the perfect choice for intermediate and advanced players seeking maximum distance.
The Vulture is a staple in the bags of both World Champions and everyday players and is simply one of the most reliable drivers in the world.
More Discraft drivers:
Discraft ESP Vulture Flight Numbers
Speed

: 10

Glide

: 5

Turn

: 0

Fade

: 2
Commonly used for: Distance Driver
Stability: Overstable
Experience: Intermediate to Advanced
Rim: Beadless
Dimensions & Specs
Height

: 1.6 cm

Rim Depth

: 1.2 cm

Rim Thickness

: 1.8 cm

Diameter

: 21.4 cm

Flexibility: 

10.89 kg

Max Weight: 177.6 gr