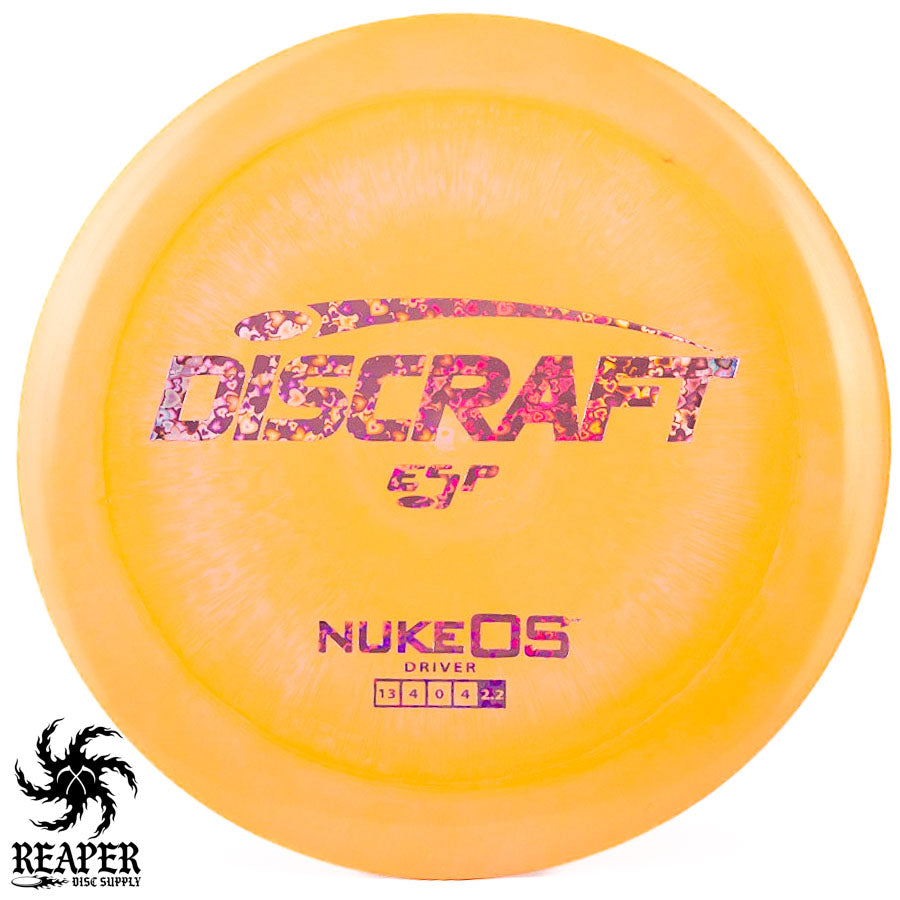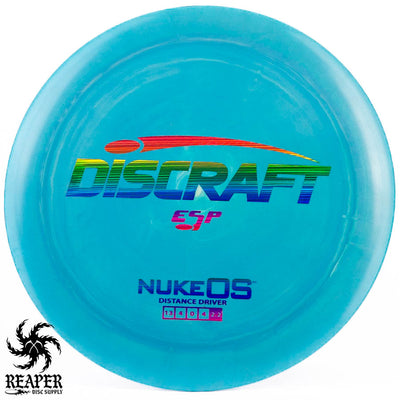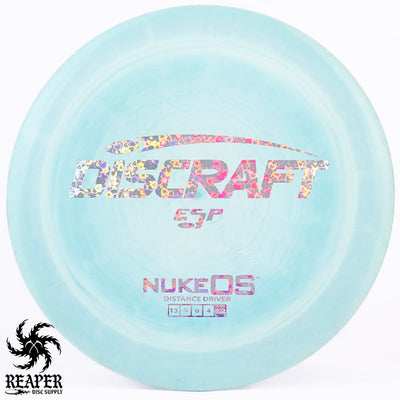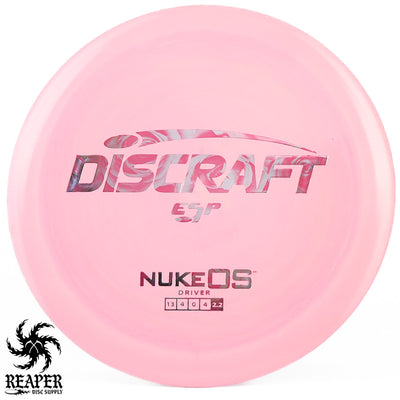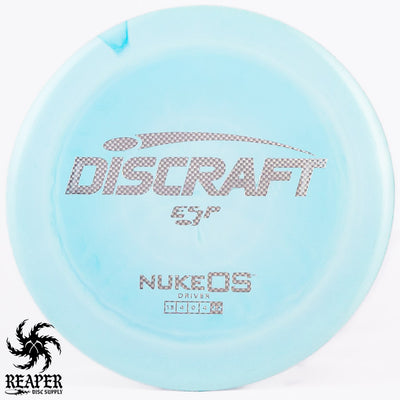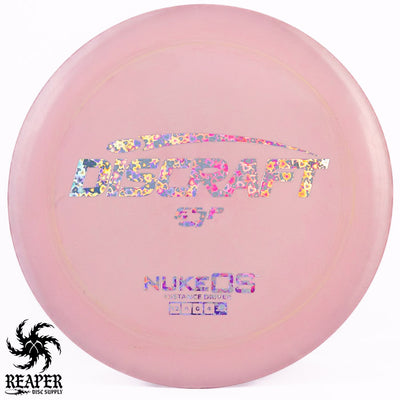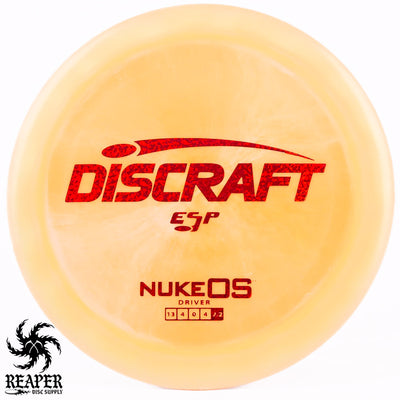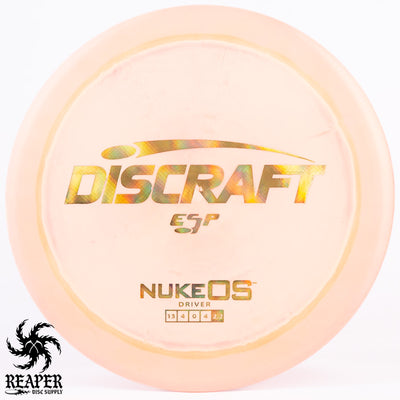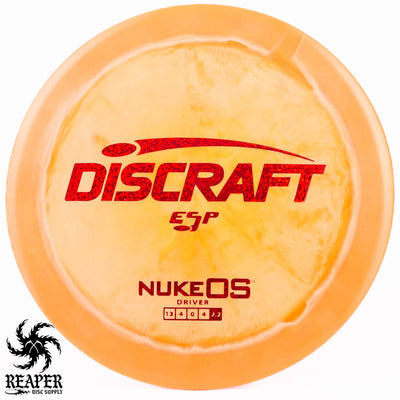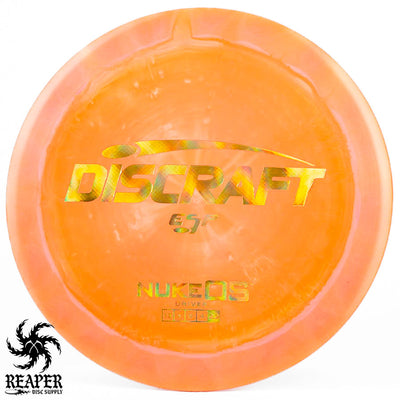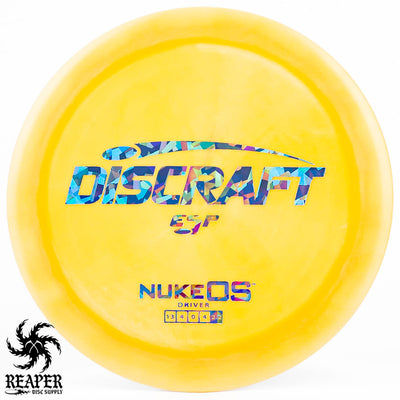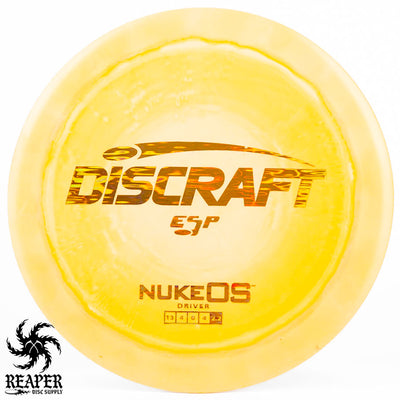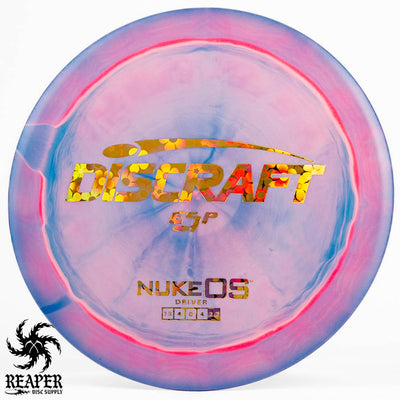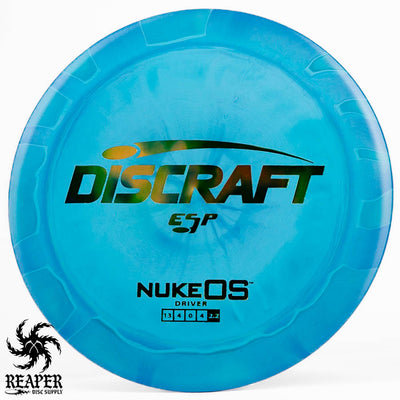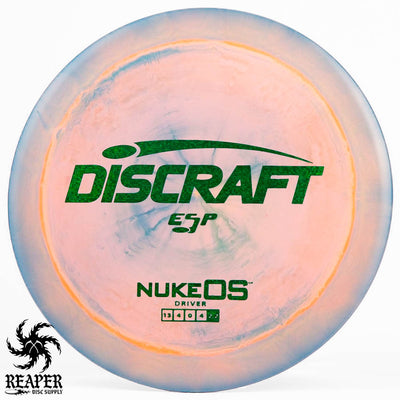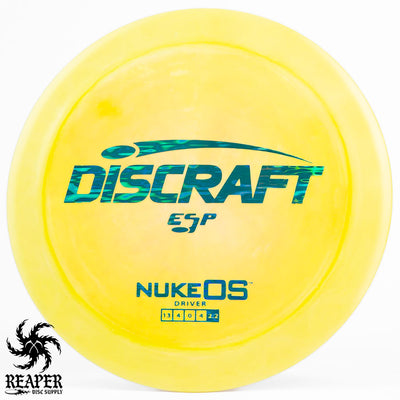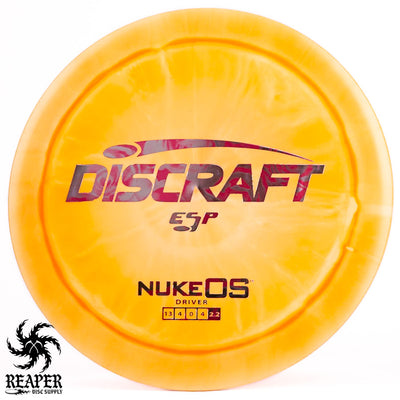 Have you ever thrown an overstable driver and thought: "I wish this was even more overstable?" Then the Discraft ESP Nuke OS maybe be your new favorite driver!
Made with Discraft's durable ESP plastic, these meathook distance drivers are perfect for extreme wind, huge skips, and power forehand drives. This is not a beginner friendly disc, so if you are an advanced player looking for a beefy new driver check out the Discraft Nuke OS ESP!
Check out more Discraft Nuke OS drivers here.
Discraft Nuke OS Flight Numbers
Speed: 13
Glide: 4
Turn: 0
Fade: 4
Commonly used for:
Distance Driver
Stability:
Overstable
Experience:
Advanced
Rim:
Beadless
ESP Nuke OS Specs
Height: 1.6 cm
Rim Depth: 1.2 cm
Rim Thickness: 2.5 cm
Diameter: 21.2 cm
Flexibility: 9.87 kg
Max Weight: 176.0 gr