Discraft Swirly ESP Force (Andrew Presnell Tour Series)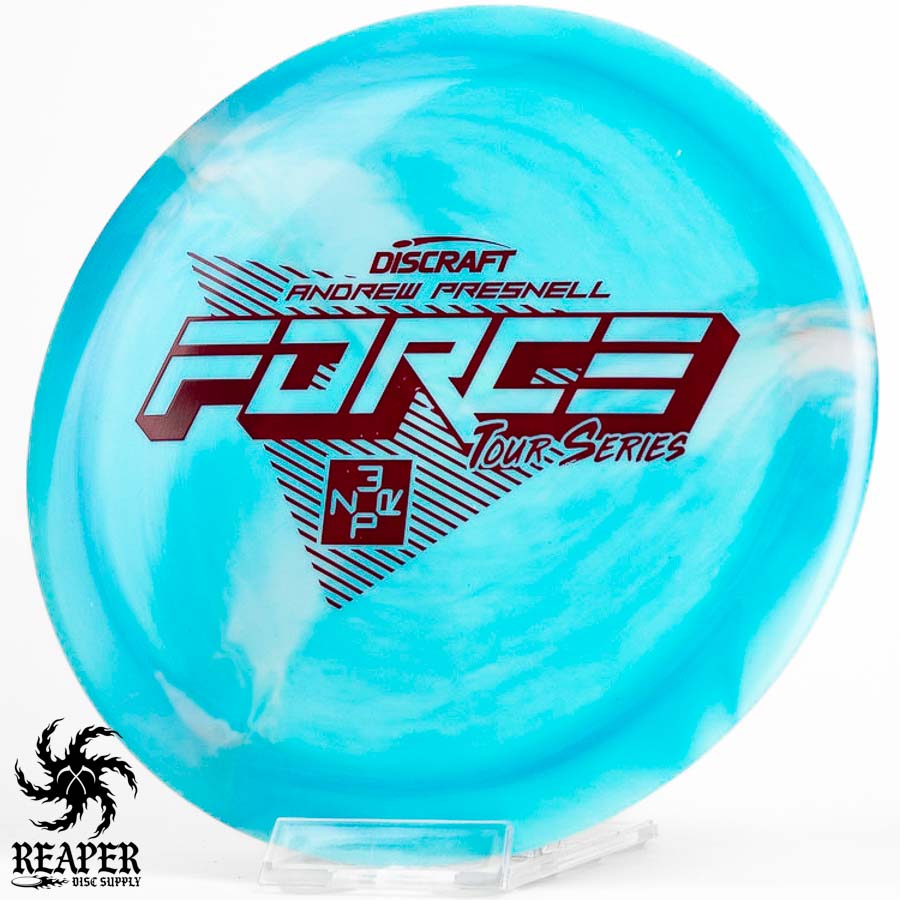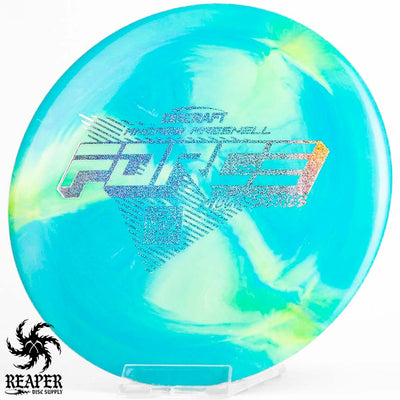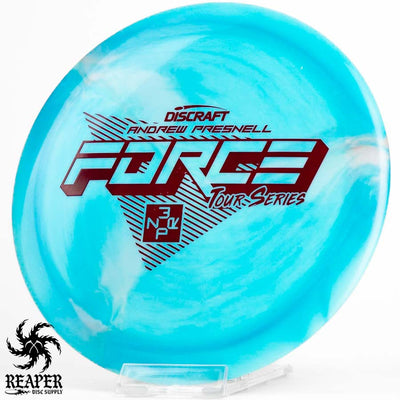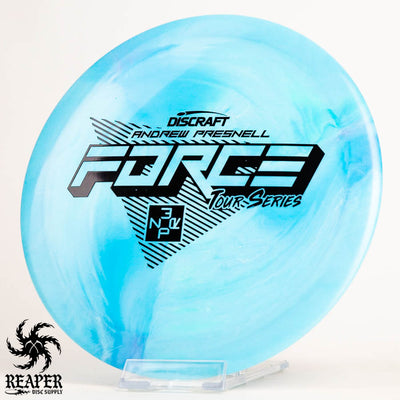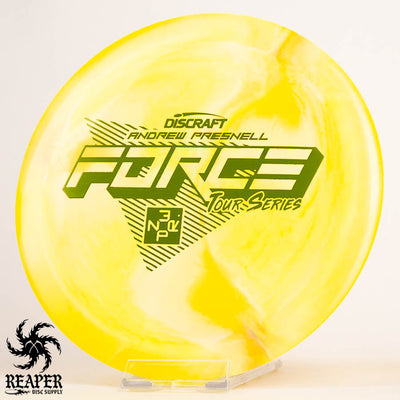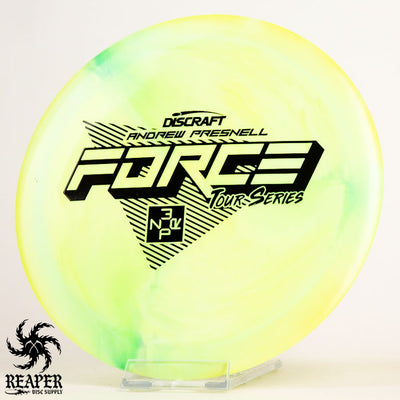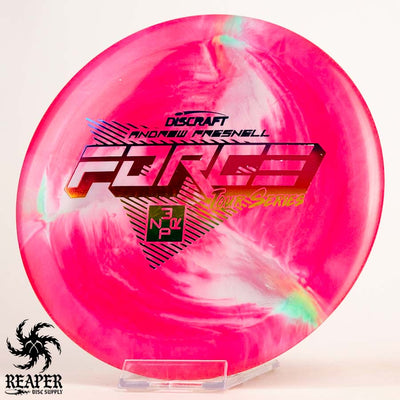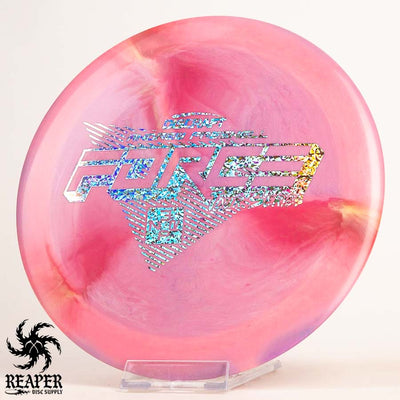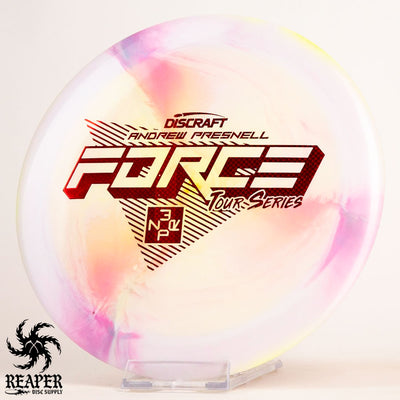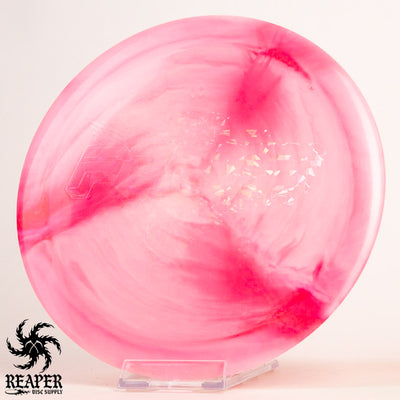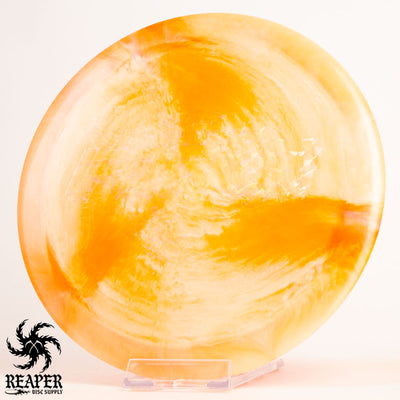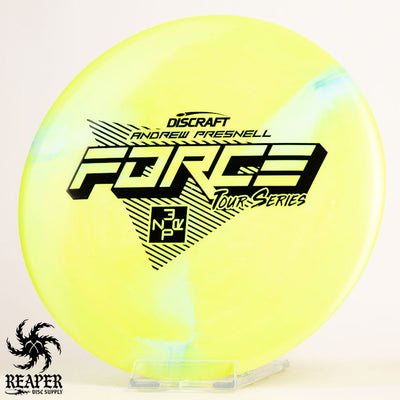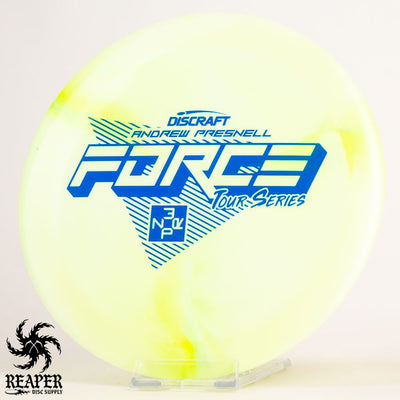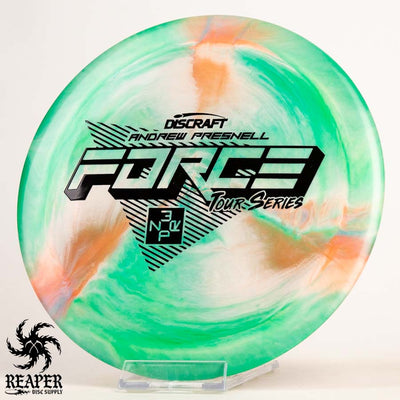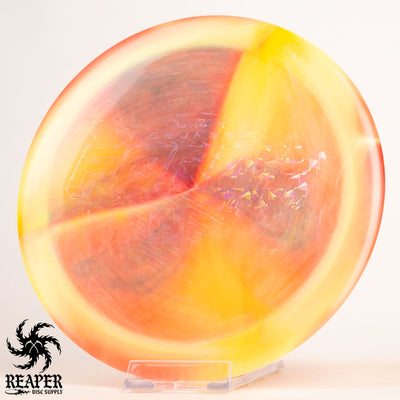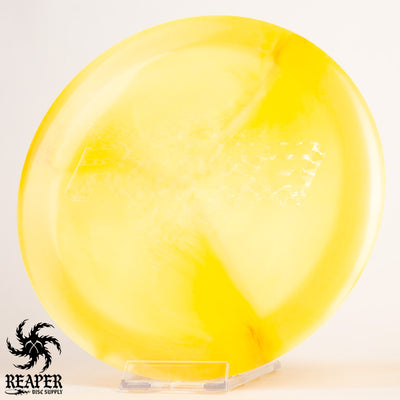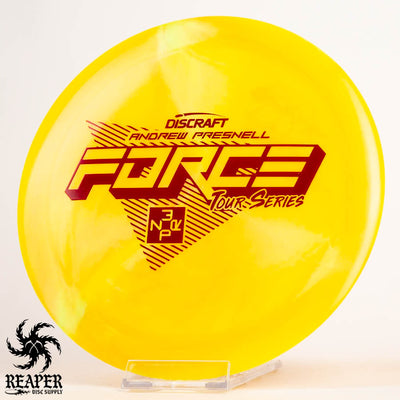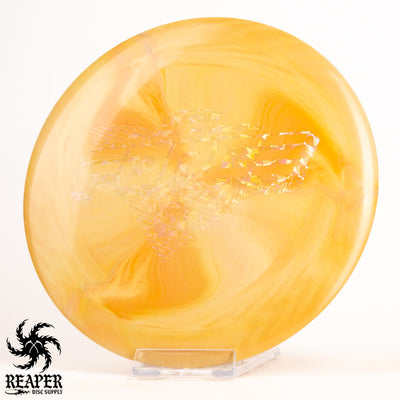 The 2022 Andrew Presnell Tour Series Force is an overstable distance driver made with durable swirly ESP plastic. Players like Andrew and Paul McBeth use the Force as their go-to driver, and in this beautiful swirly plastic it is a must-have. Throw a Discraft Tour Series Force in your bag today!
Check out more Swirly ESP Tour Series discs by clicking on these words.
Andrew Presnell Force Flight Numbers
Speed

: 12

Glide

: 5

Turn

: 0

Fade

: 3
Commonly used for: Distance Driver
Stability: Overstable
Experience: Advanced
Rim: Beadless
Dimensions & Specs
Height

: 1.7 cm

Rim Depth

: 1.2 cm

Rim Thickness

: 2.3 cm

Diameter

: 21.1 cm

Flexibility

: 11.79 kg

Max Weight:

 175.1 gr