Discmania Iron Samurai 3 Glow C-Line MD3 (Eagle McMahon Signature)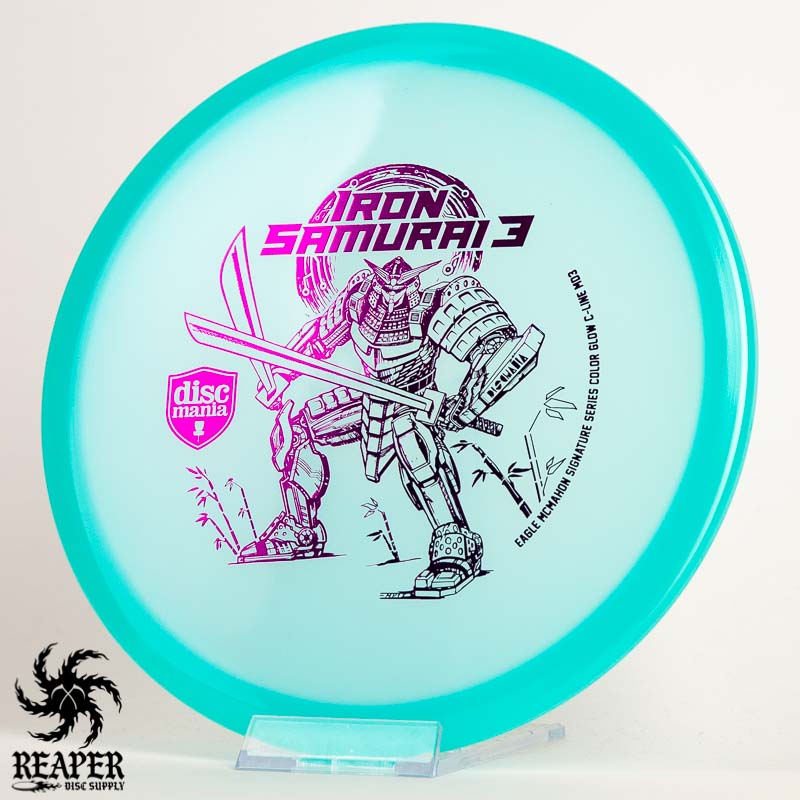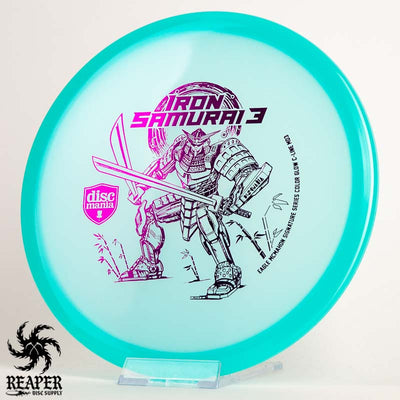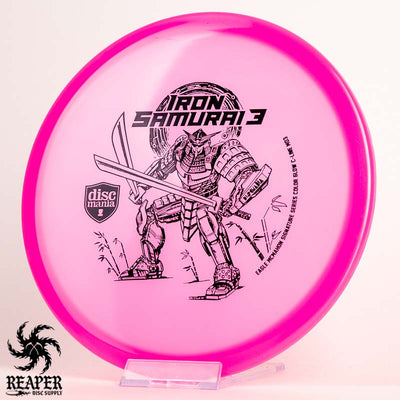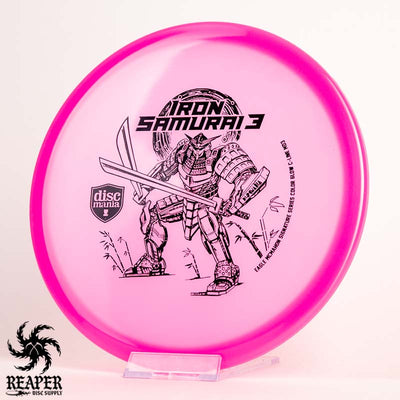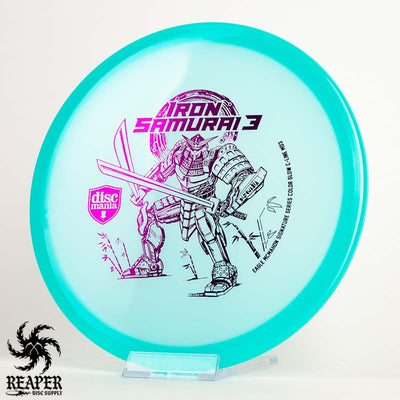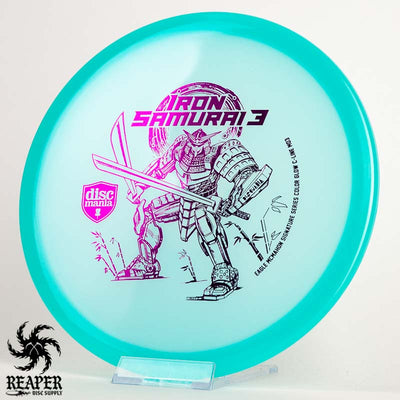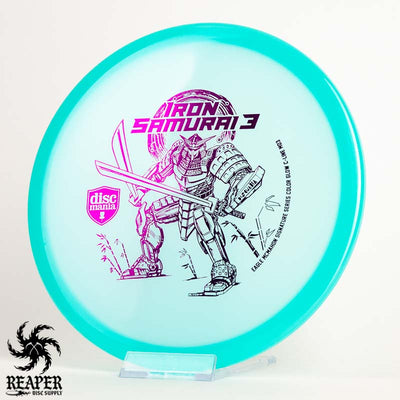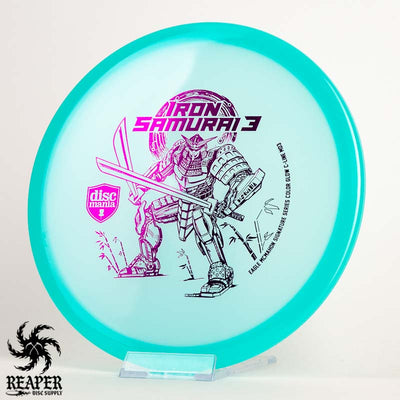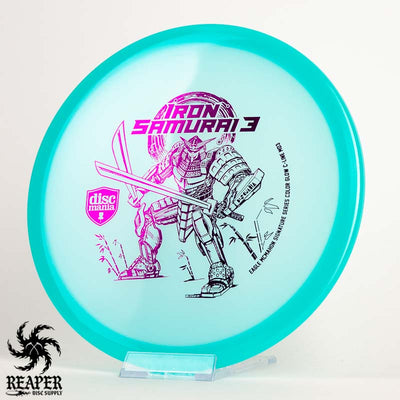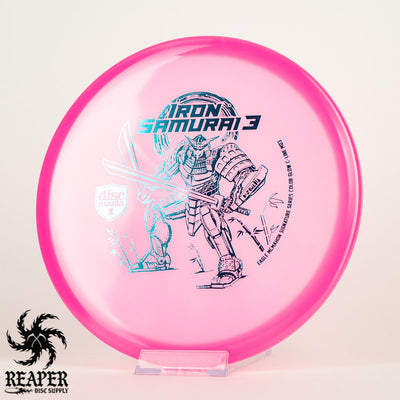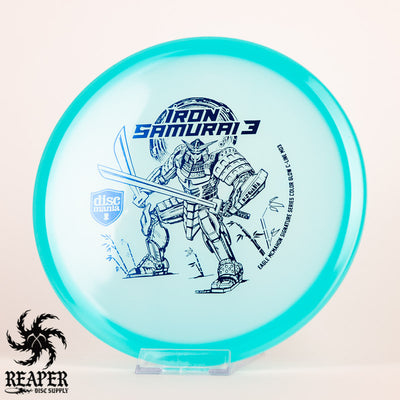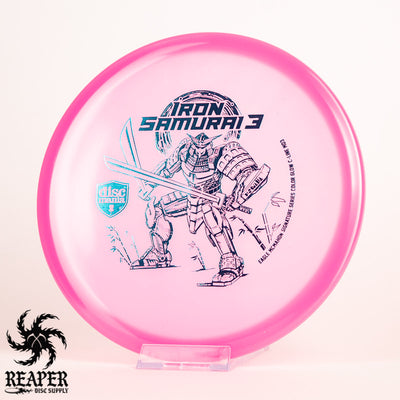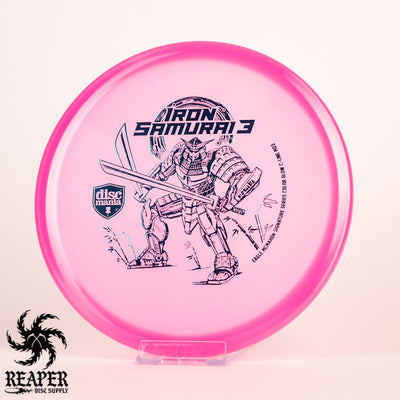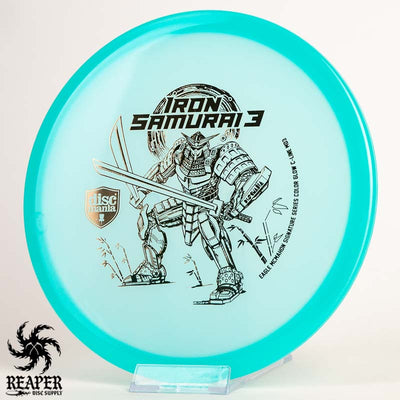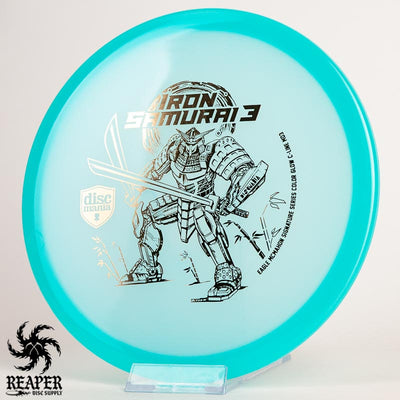 Eagle McMahon's Signature Discmania Iron Samurai 3 Glow C-Line MD3 features a sword-wielding Samurai and comes in two beautiful colors.
Limit 1 per household. If multiple orders are placed all of them will be canceled.
Discmania's C-Line MD3 is arguably their most popular stable midrange disc, and these gorgeous discs feature new glow plastic and slightly different flight numbers.
This new Color Glow C-line plastic comes in pink and blue, and holds its charge for quite awhile. It feels like an ever so slightly waxier version of Champion Glow plastic.
We compared these new Iron Samurai 3 MD3's with the OG ones, and they feel almost identical when holding them, despite the different plastic and flight numbers. The new MD3 has a slightly deeper rim, but you probably wouldn't notice a difference (maybe 1mm or so) unless you are holding both at the same time.
The new MD3's have slightly more dome than previously, which offers a little more glide and stability, their flight path is very similar to the Innova Halo Mako3. The stability feels really natural and lets you throw this midrange as hard as you want without having to worry about it turning over on you. Add a little anhyzer and these MD3's will fly straight for a long time!
We also have the MD3 in C-Blend plastic, and you can shop all of our available Discmania discs in our online shop.
Pair this disc with Discmania's Active Glow Shogun and you'll be set for your next glow round!
Discmania Iron Samurai 3 Flight Numbers: 
Speed: 5
Glide: 5
Turn: 0
Fade: 1


Stability: Stable
Commonly Used For: Midrange drives, stable straight shots