Discmania Horizon MD1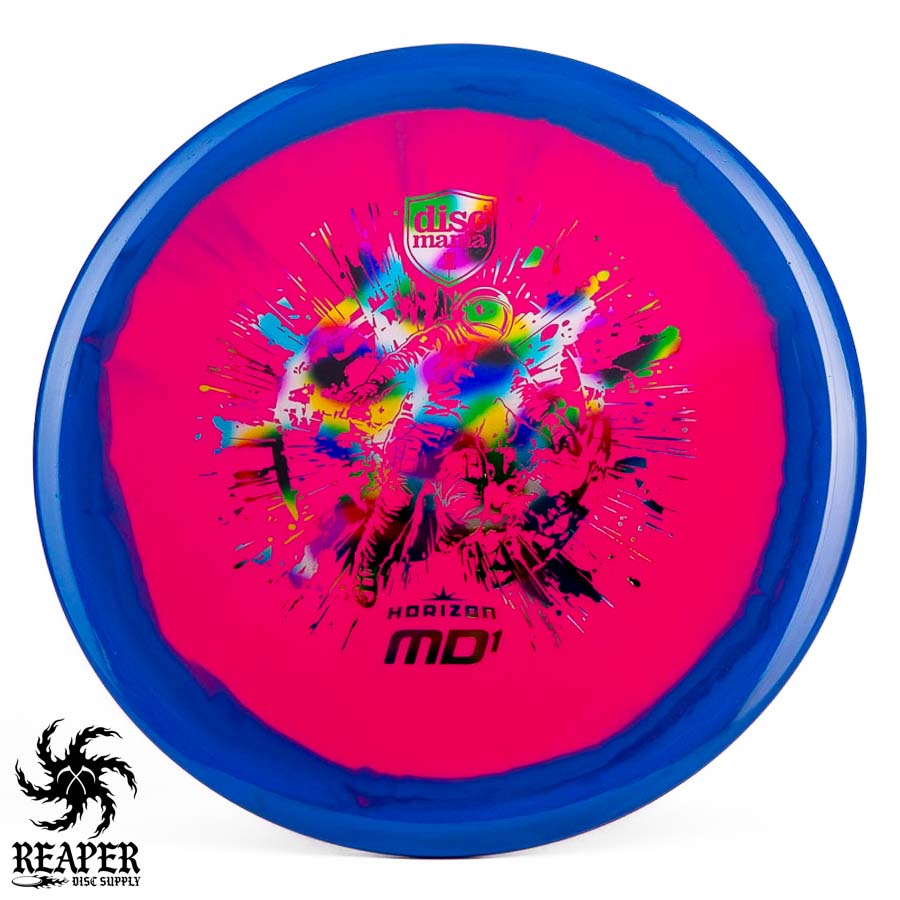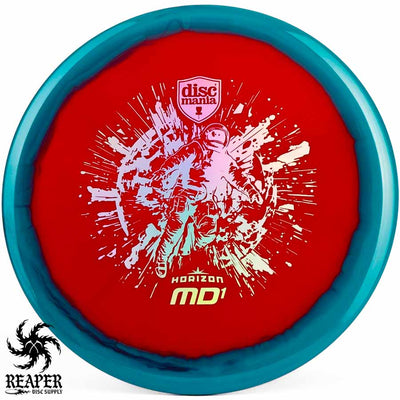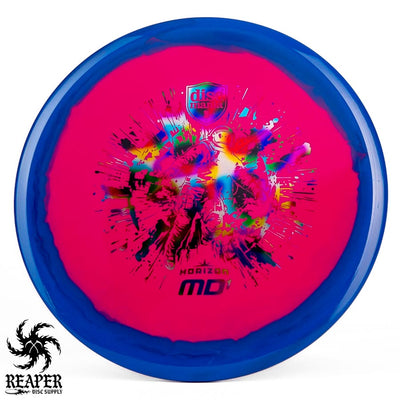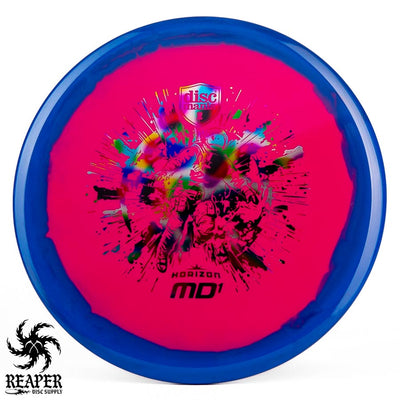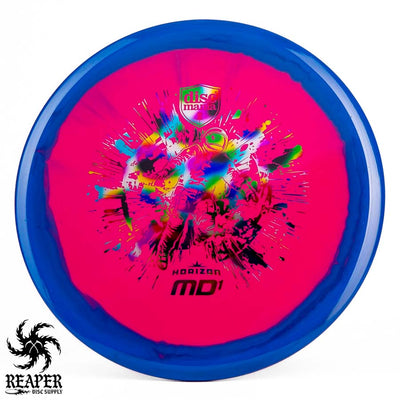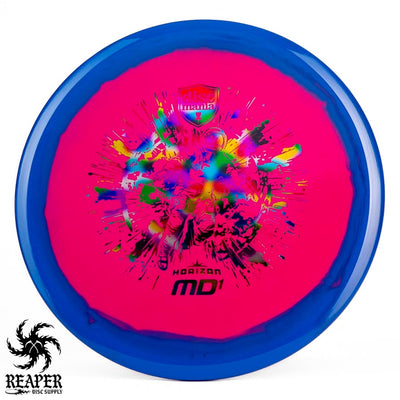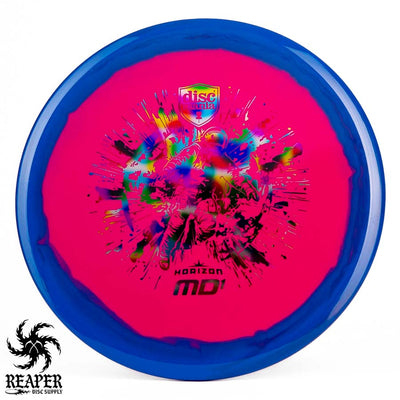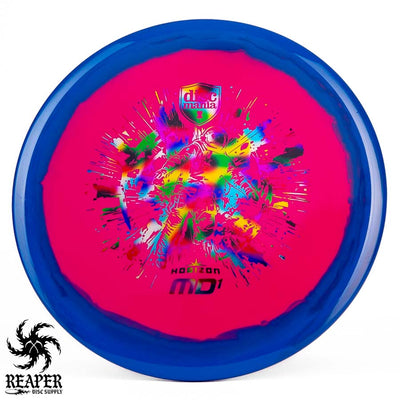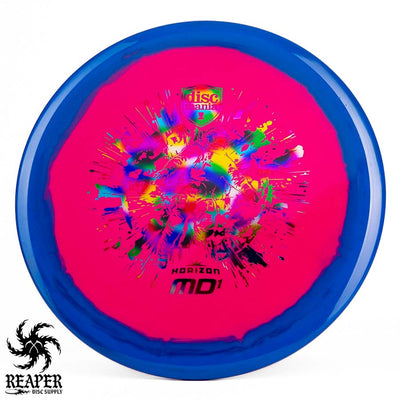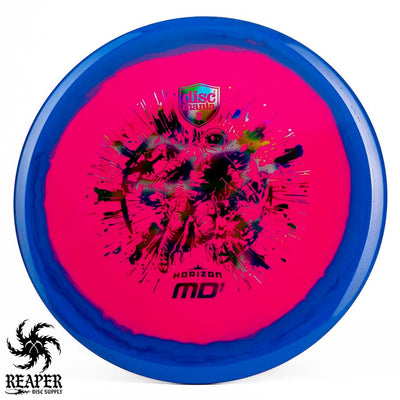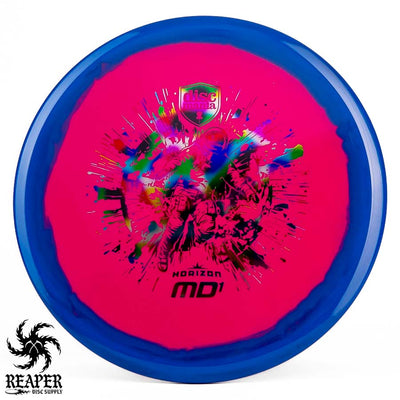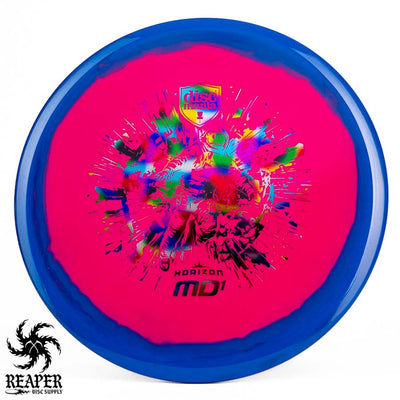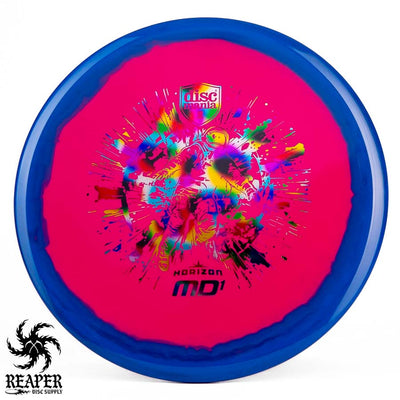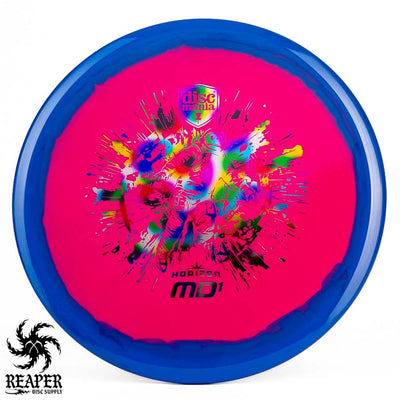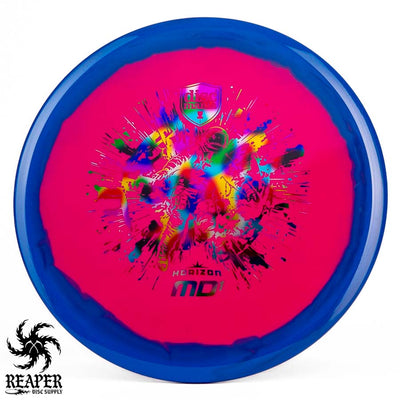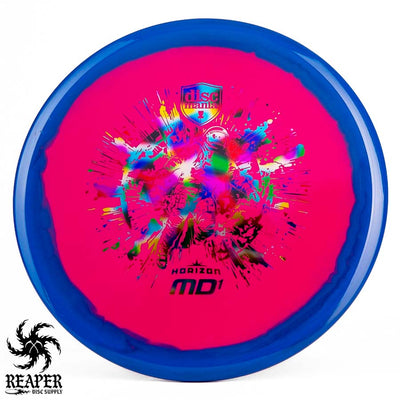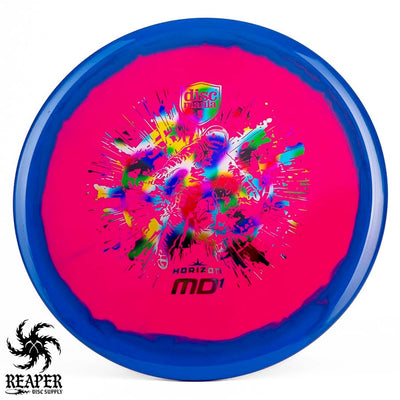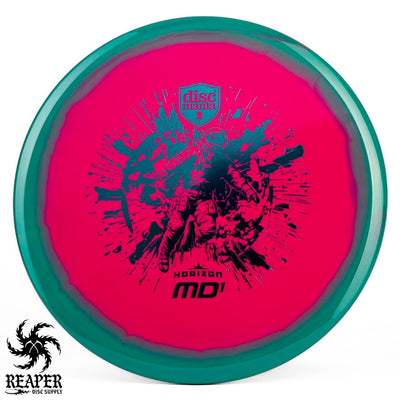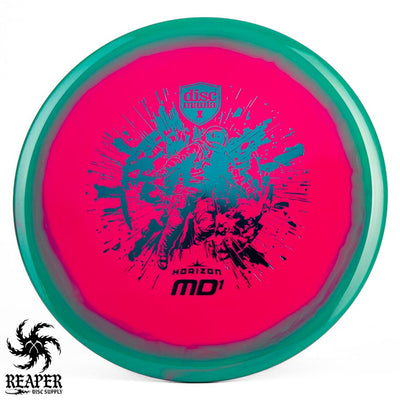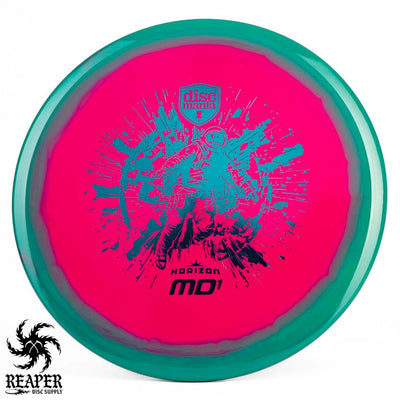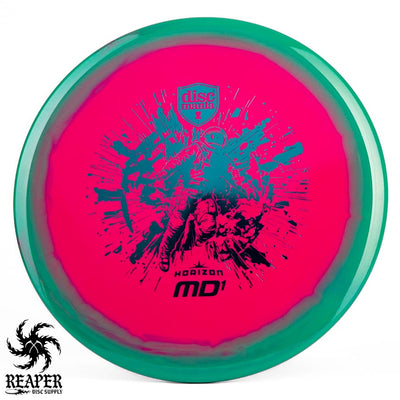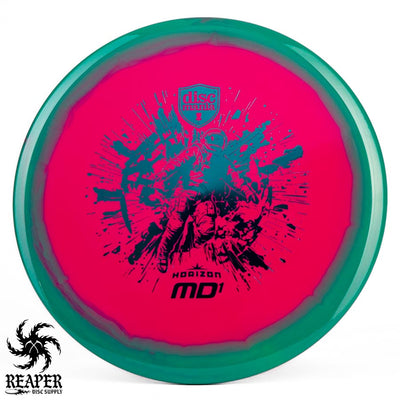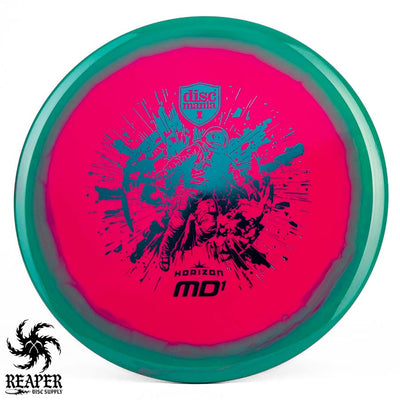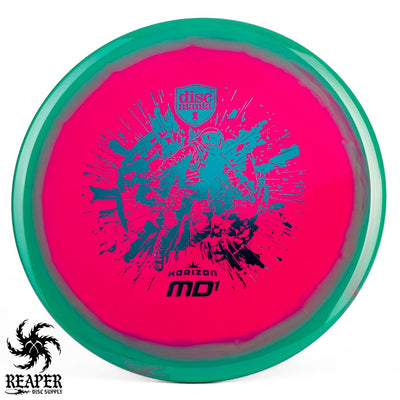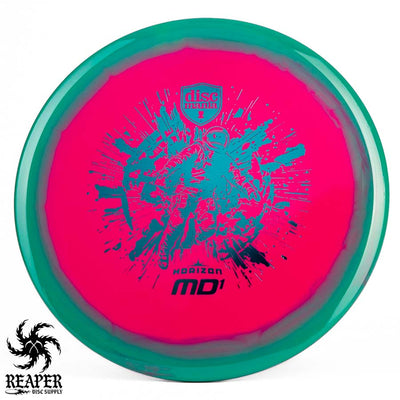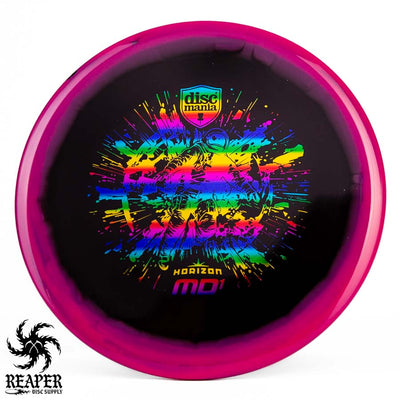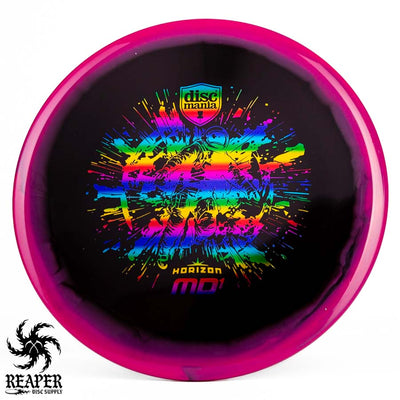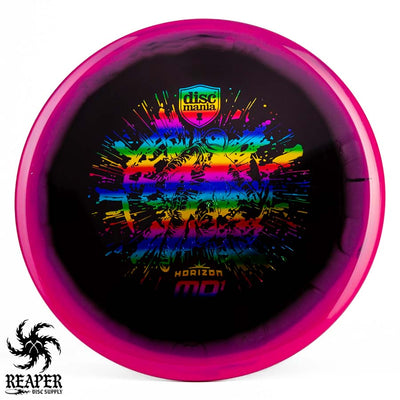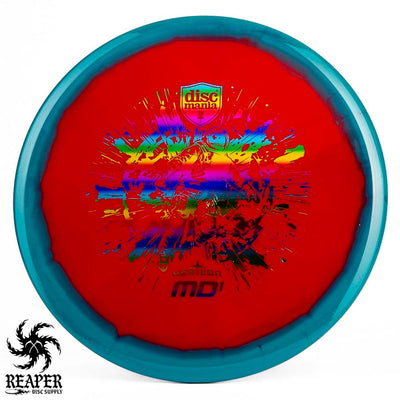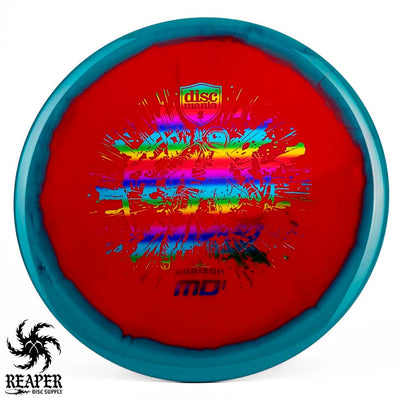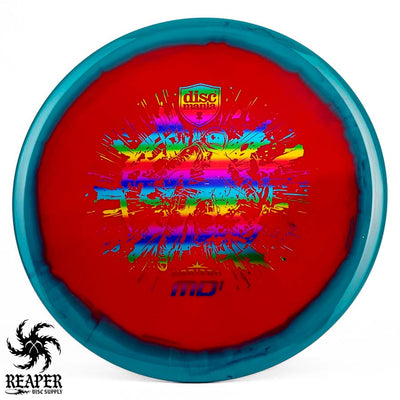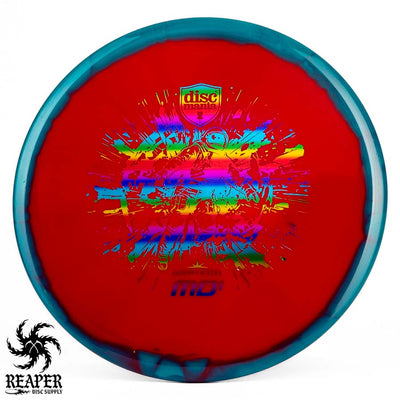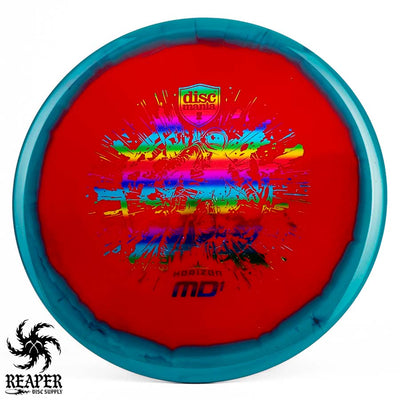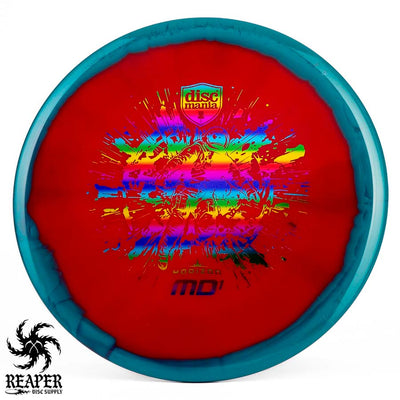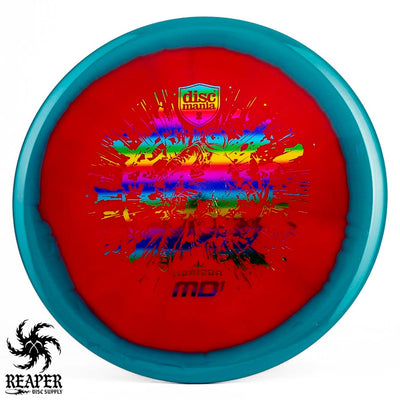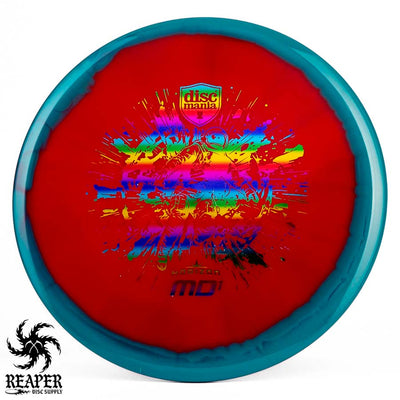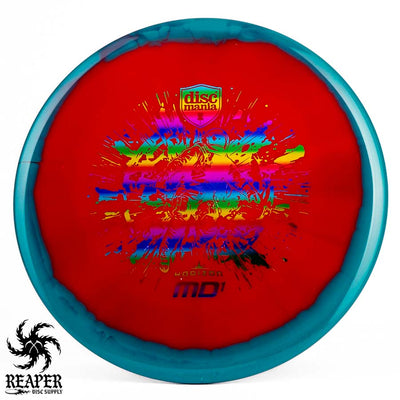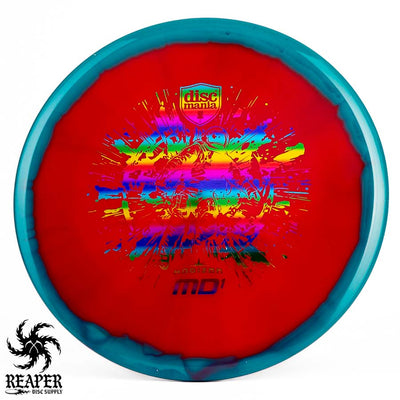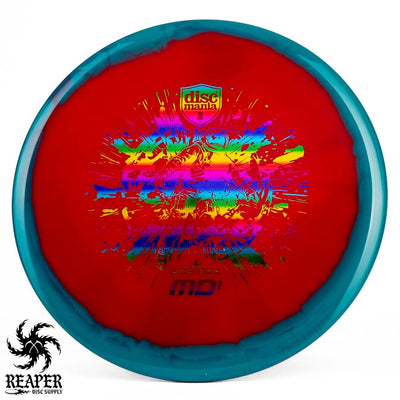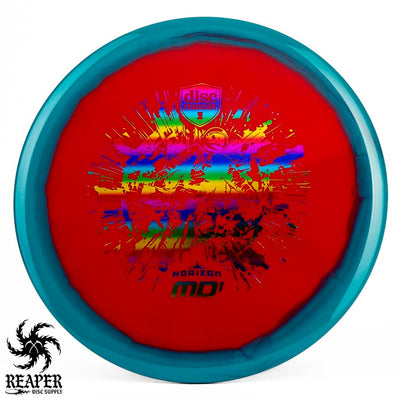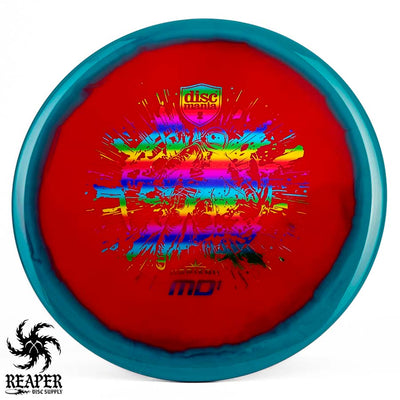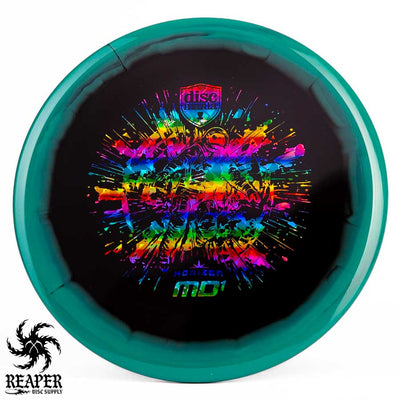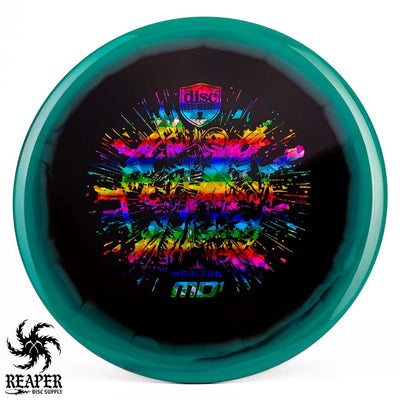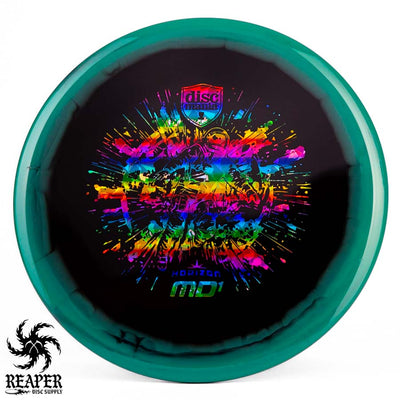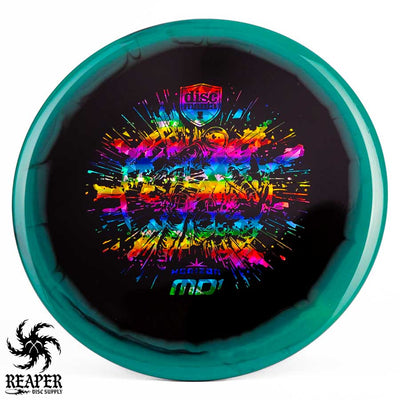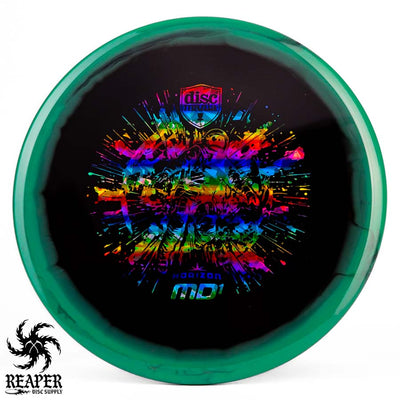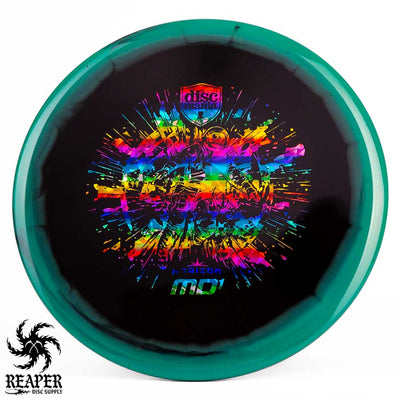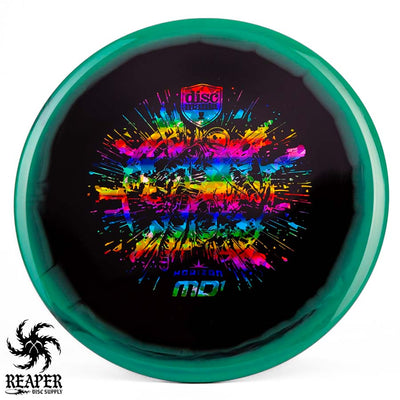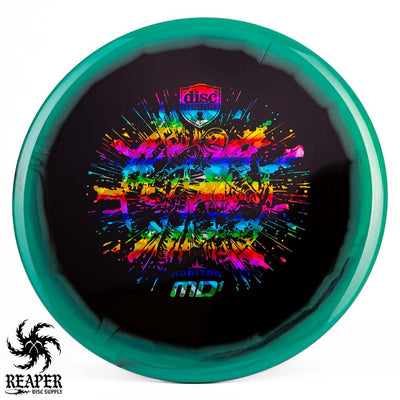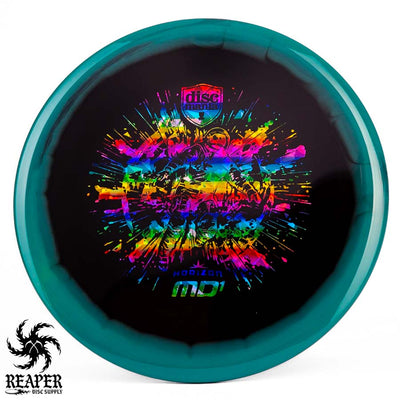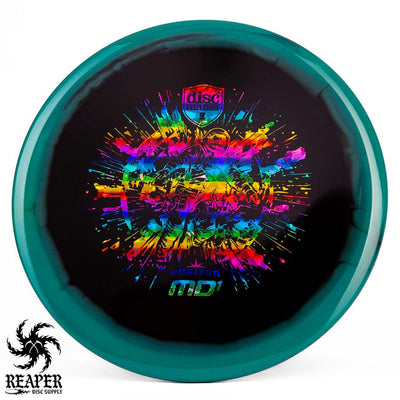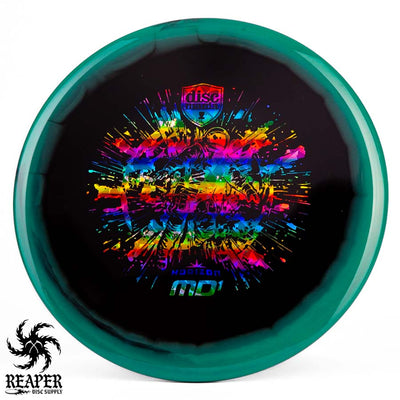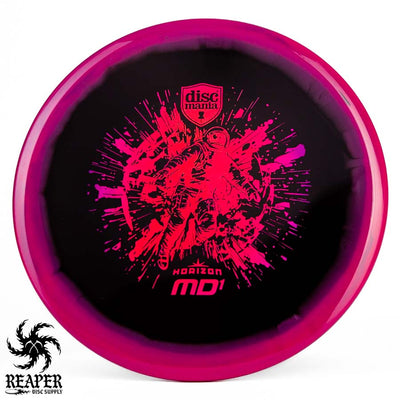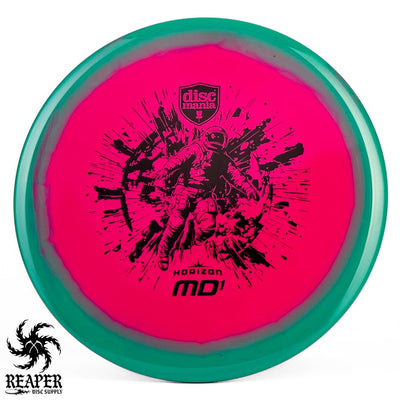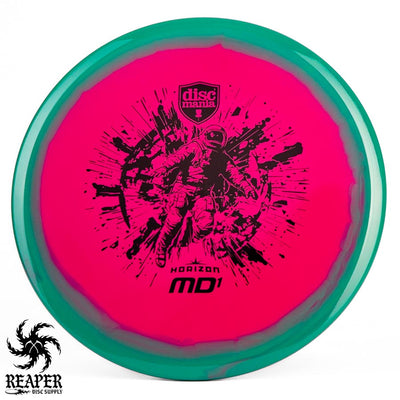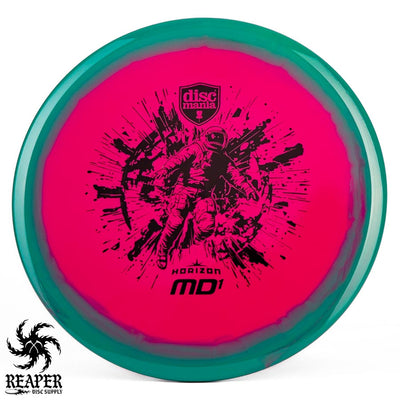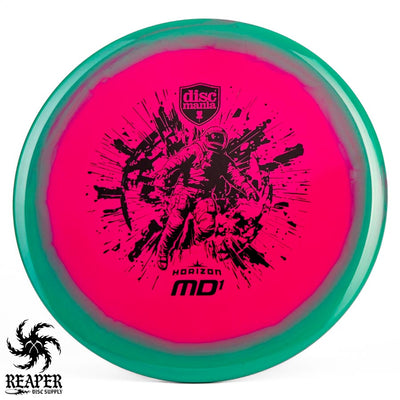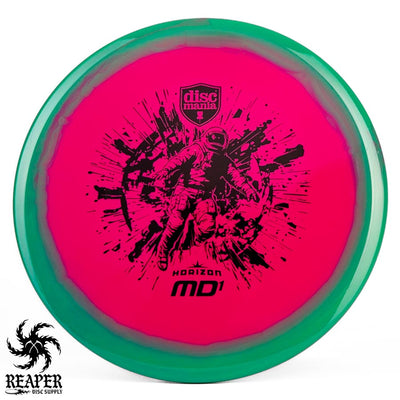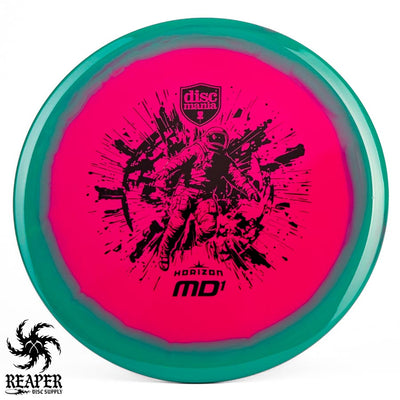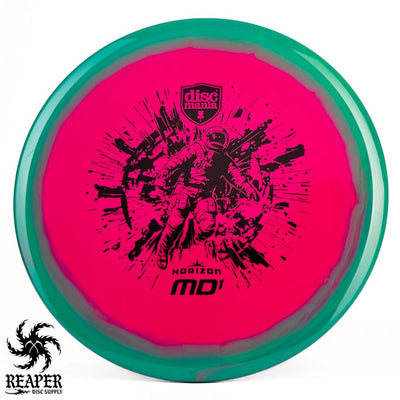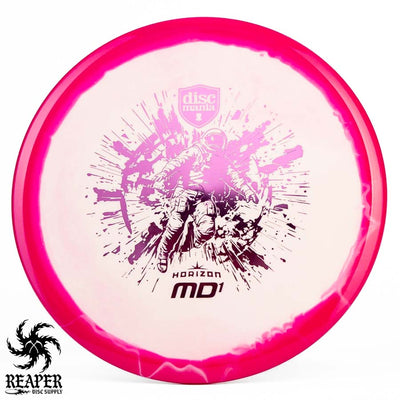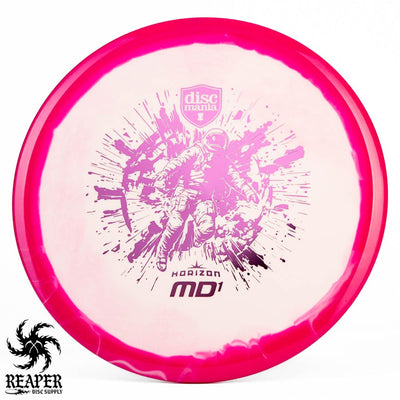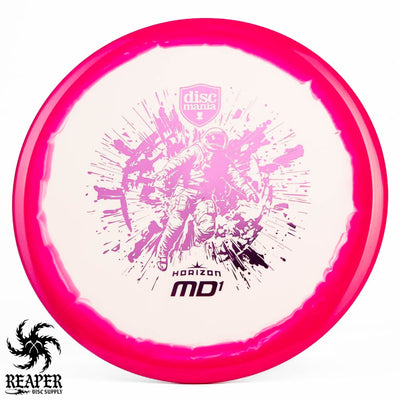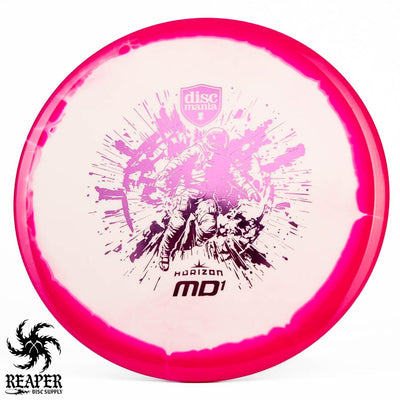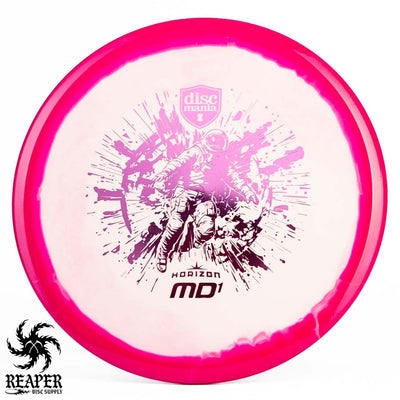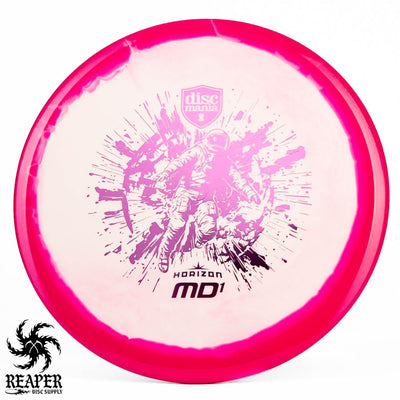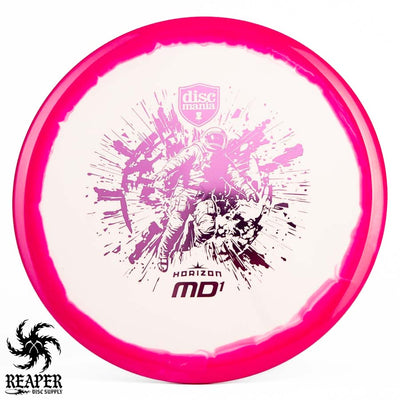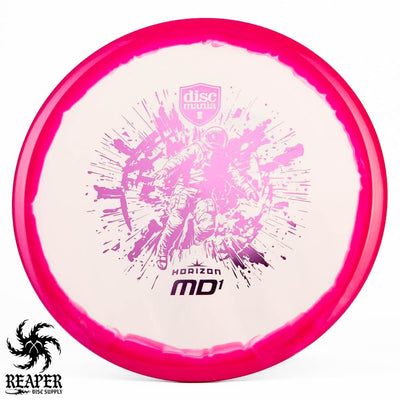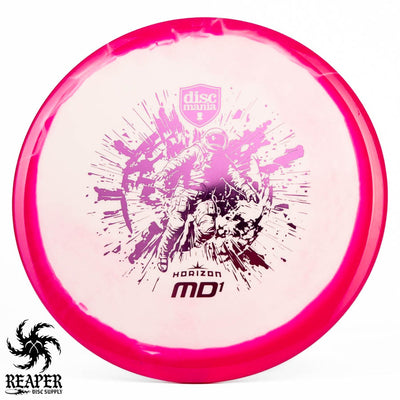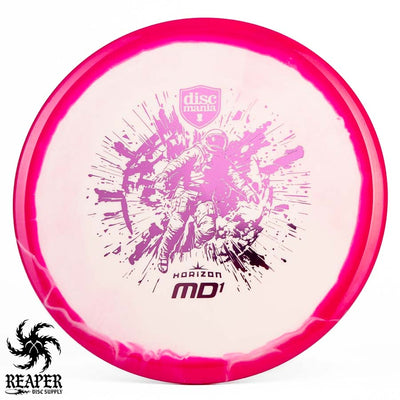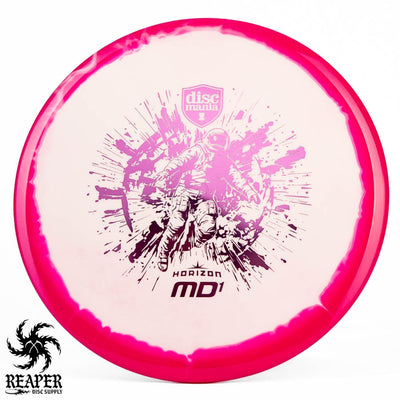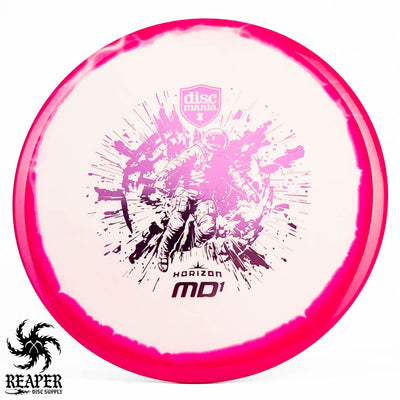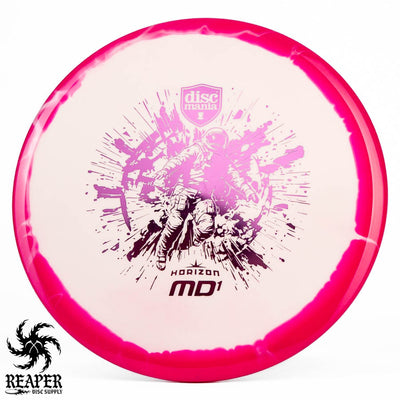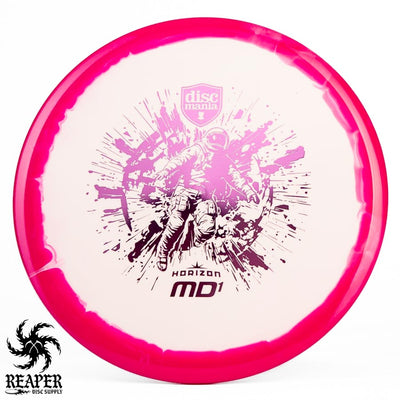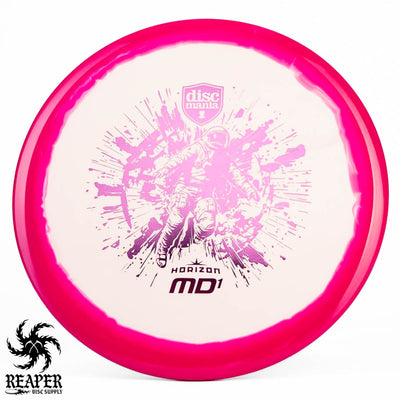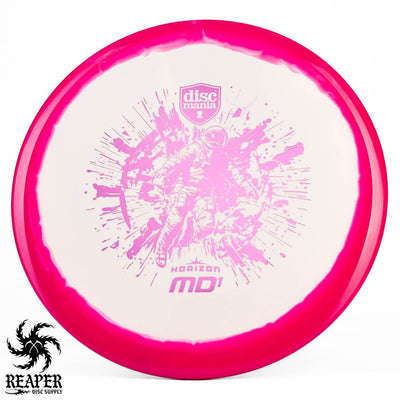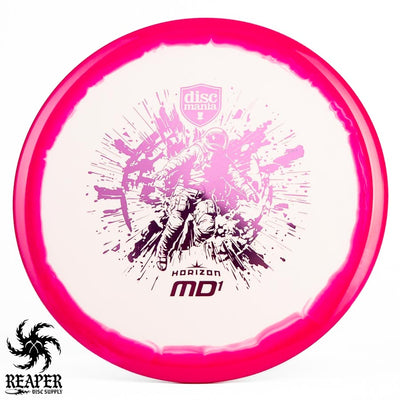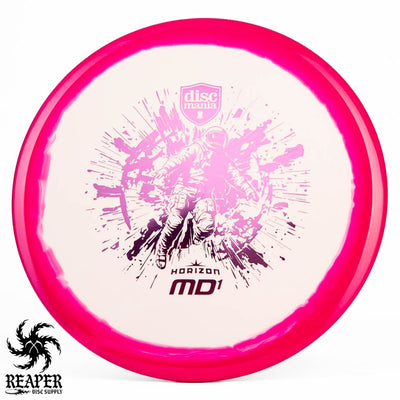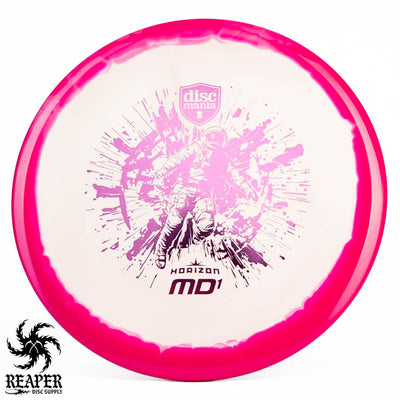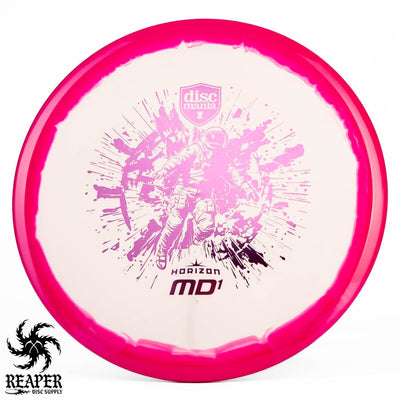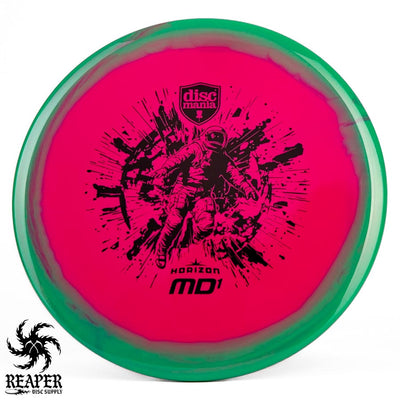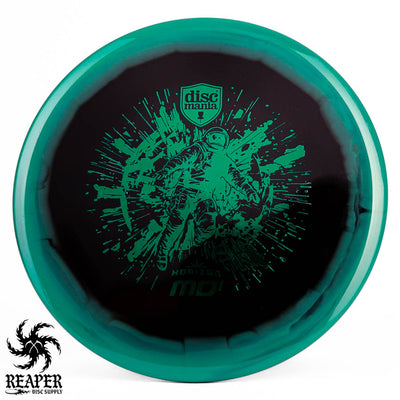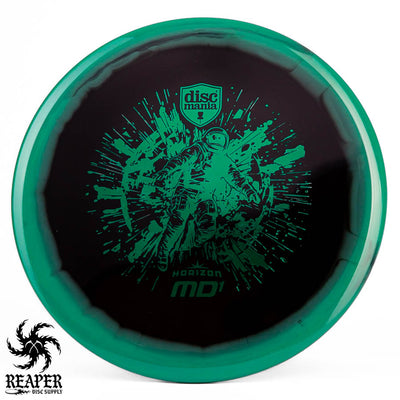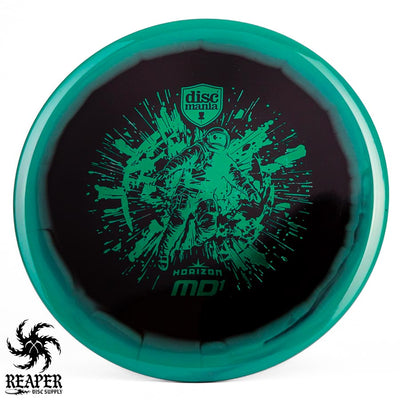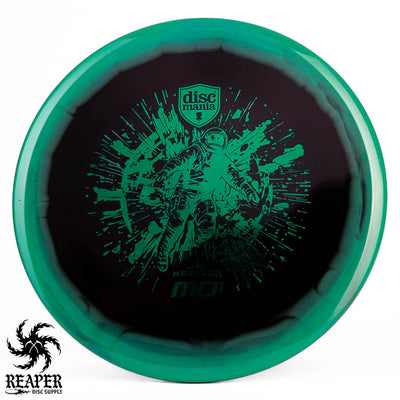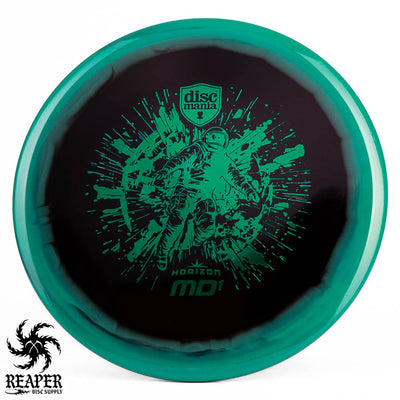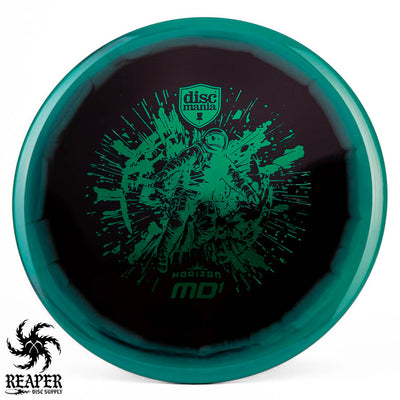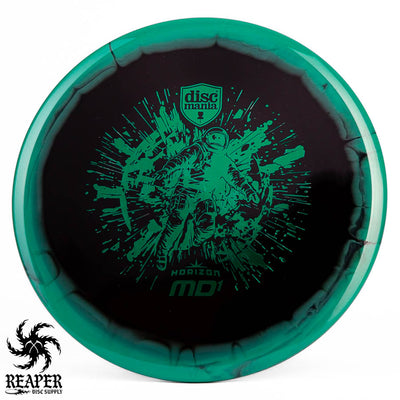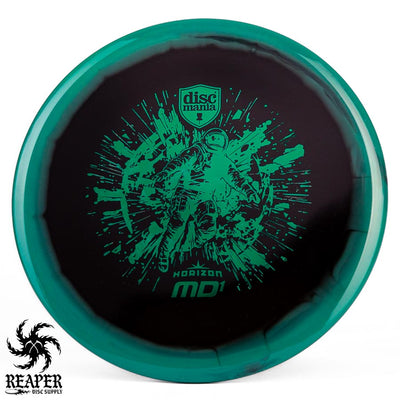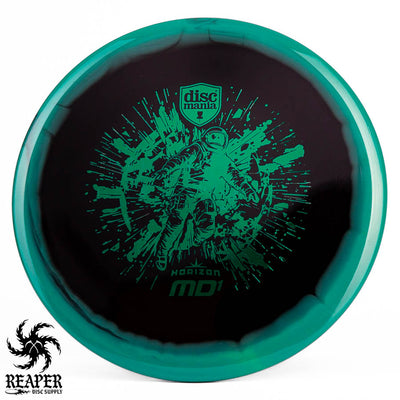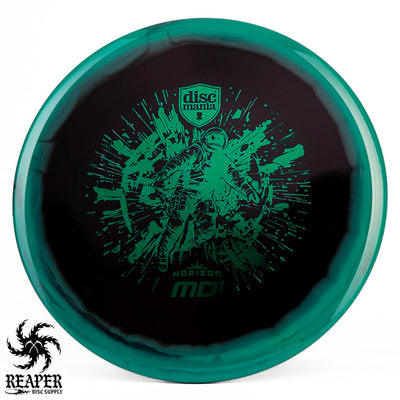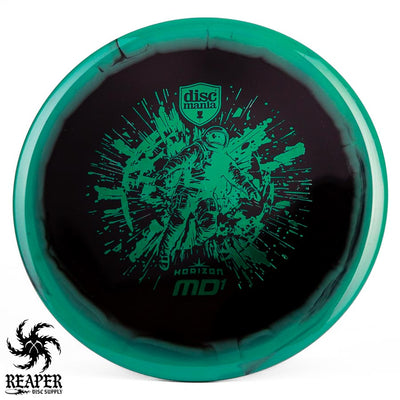 Limit 2 per household.
Experience straight flying perfection with the exclusive Discmania Horizon MD1. This midrange disc is a reinvention of the original mold and is not available through Discmania, only their dealer stores.
Its comfortable flat profile and beadless rim, combined with magnificent glide, make it the go-to choice for straight approach shots, anhyzers, hyzers, and short drives. Made from the eye-popping and grippy Horizon S-Line plastic, the MD1 is a must-have for players of all skill levels.

Shop more Discmania MD1 plastics here.
Flight Numbers
Speed: 5
Glide: 6
Turn: 0
Fade: 0
Beginner Friendly?: Yes
Disc Type: Midrange
Stability: Stable
Plastic: Horizon S-Line
Shot Types: Straight approach shots, Anhyzers, Hyzers, Short drives
PDGA Dimensions
Height: 2.1 cm
Rim Depth: 1.4 cm
Rim Thickness: 1.3 cm
Diameter: 21.7 cm
Flexibility: 10.91 kg
Max Weight: 180.1 gr