Discmania Fanatic Sky Backpack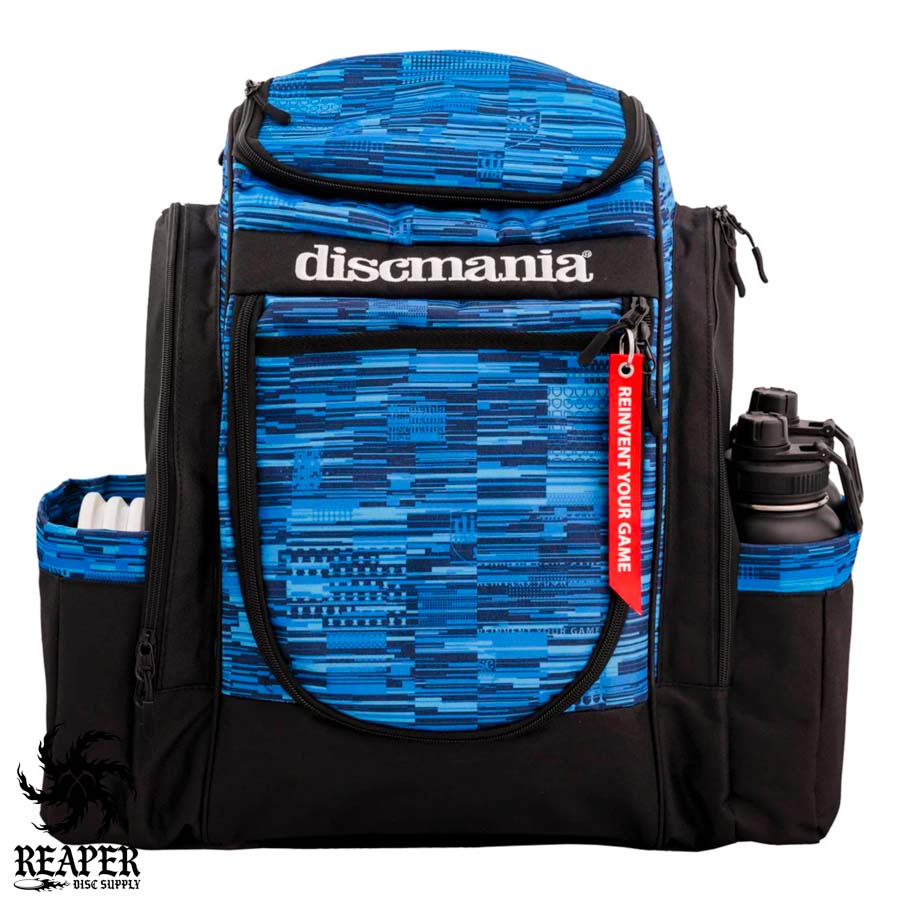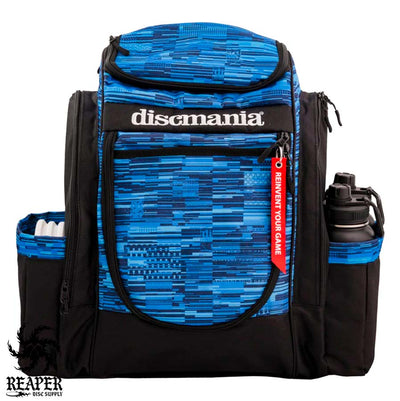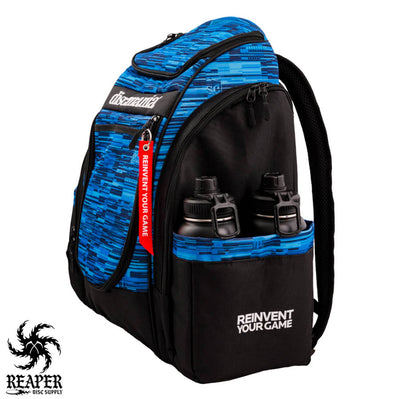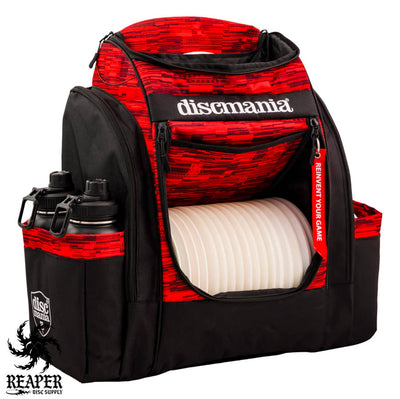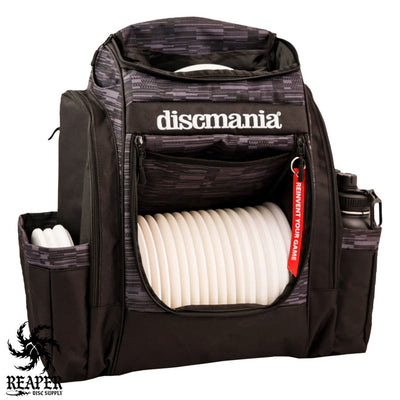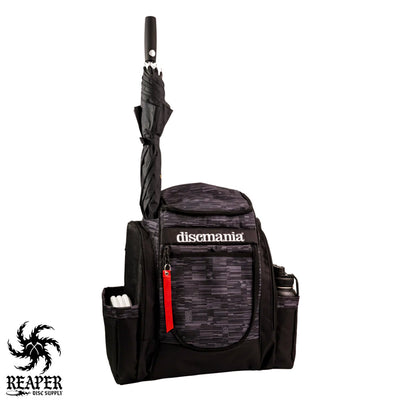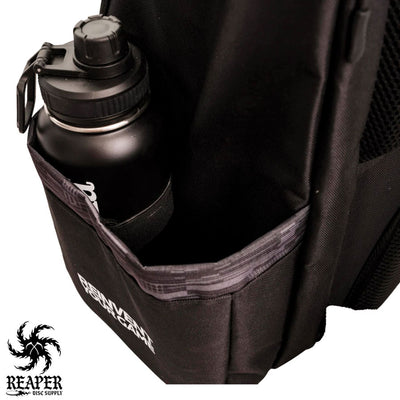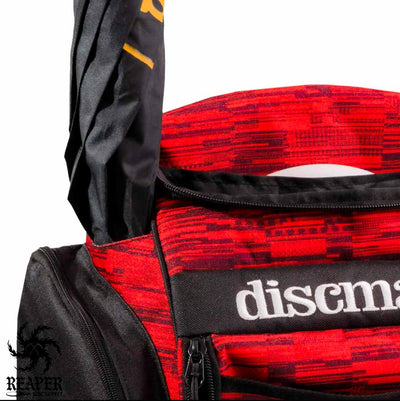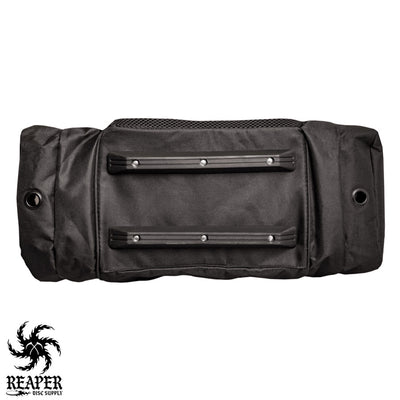 Introducing the Discmania Fanatic Sky Backpack, a spacious and feature-packed disc golf bag perfect for diehard players seeking an affordable yet high-quality option. With ample storage capacity, impressive organization, and supreme comfort, the Fanatic Sky is undoubtedly the best bag under $100.
Stay organized with the generous storage space that keeps everything you need at your fingertips. The large top pocket boasts two dedicated putter pockets, accommodating a total of five putters, while the separate top storage is perfect for stashing extra towels, scorecards, keys, phone, etc.
Customize the large, multi-functional side pockets to suit your specific needs. Whether you want to carry extra discs or convert them to accommodate two Discmania Arctic Flasks per pocket for added hydration, this bag has you covered. The side zipper pockets with mesh inner pockets securely hold personal items, jackets, or additional supplies, and the dedicated umbrella holder ensures you're prepared for all weather conditions.
Designed for ultimate comfort, the Fanatic Sky Backpack can hold up to 30+ discs, plenty of hydration, and all the essentials for an enjoyable round (or three). The dedicated back, shoulder, and strap padding reduce fatigue, keeping you energized throughout your game. Made from lightweight and water-resistant 600D Oxford polyester fabric, this durable and wrinkle-resistant material is ideal for disc golf bags.
Storage Features:
Capacity to hold 30+ discs
Main compartment accommodates 18+ discs
Top storage features dedicated disc pouches for 5+ putters
Front flap pocket for a single disc
Two cushioned multi-functional side pockets fit four 32 oz bottles or 10+ discs
Two zippered side pockets for jackets, towels, or extra gear
Interior mesh pockets for secure storage of valuables
Other Features:
Adjustable shoulder straps with 3/4-inch (1.9cm) thickness
Ergonomic shoulder and lumbar support with 3/4-inch (1.9cm) padding
Stable, rigid bottom featuring two support rails
Velcro tabs for easy access to discs by securing front flap
Heavy-duty double zippers equipped with ergonomic pulls
Sleek, dedicated umbrella holder
Water-resistant construction
Durable side and back panels for long-term shape retention
Available in three colors with custom Discmania "Glitch" design
Embroidered Discmania bar logo on the front panel
Material: 600D PVC Oxford polyester
Weight: 1.79kg / 3.95 lbs
Dimensions: Height 50 cm / 19.6 inches, Width 50 cm / 19.6 inches, Depth 23 cm / 9 inches
Sky Bag Materials:
Front & Side: 100% Polyester, 600D Oxford with PVC base, Sublimation Print
Back: 100% Polyester, 600D Oxford with PVC base, plus 6mm foam, sandwich mesh, and 2cm sponge padding
Lining: 210D lining