Discmania Cosmic Fury Lux Vapor Logic (Kyle Klein)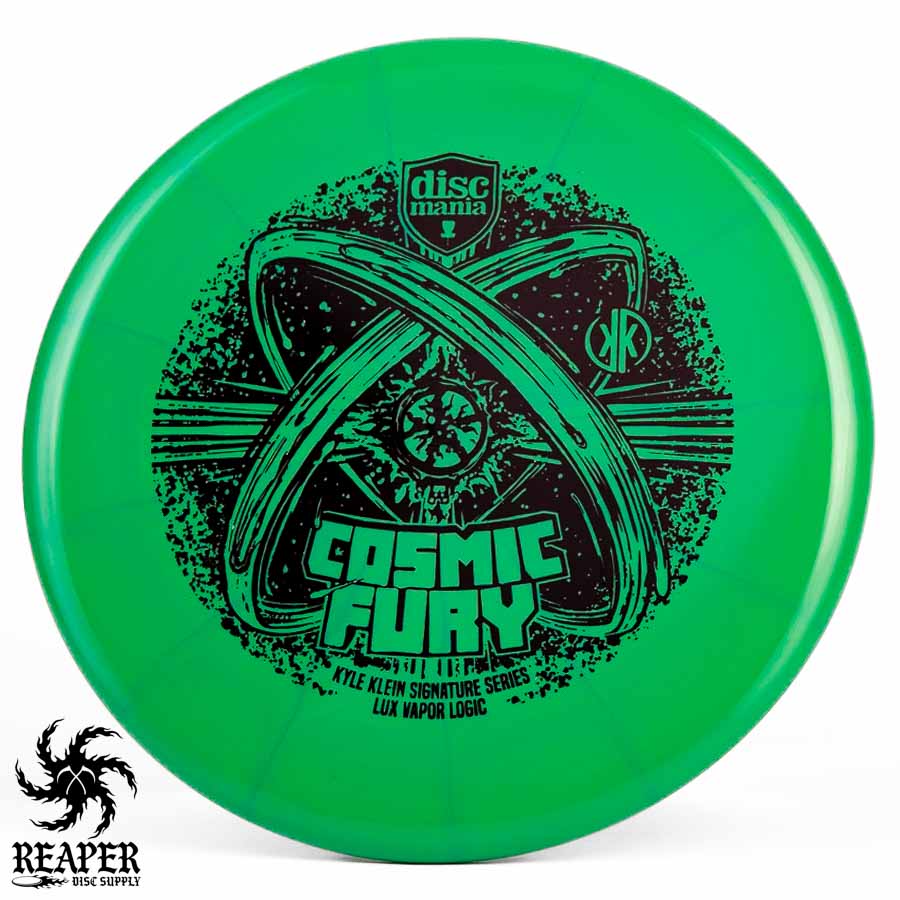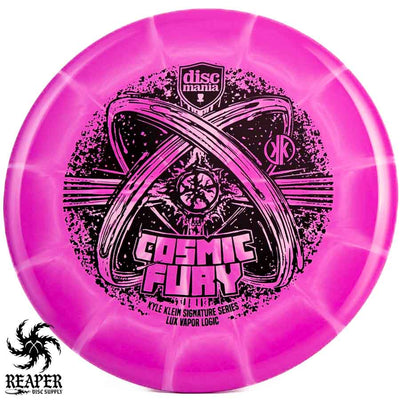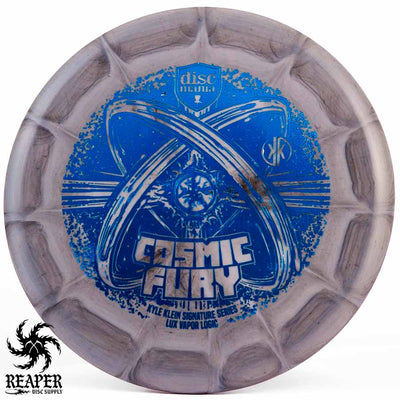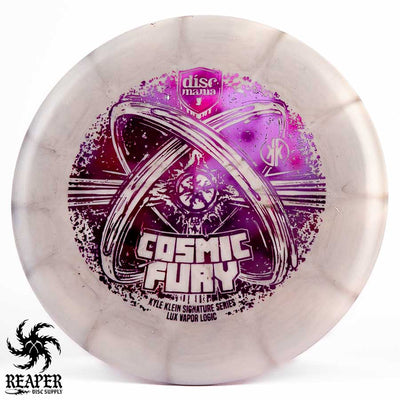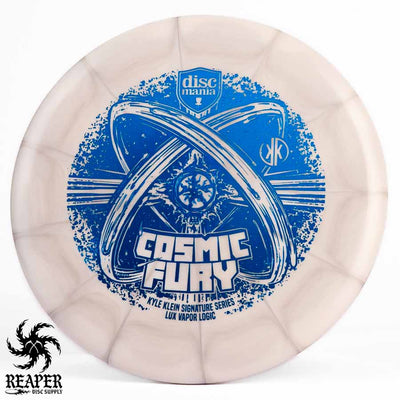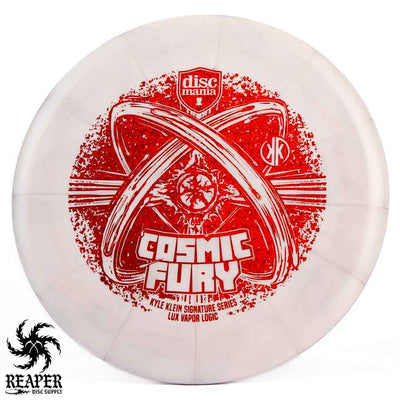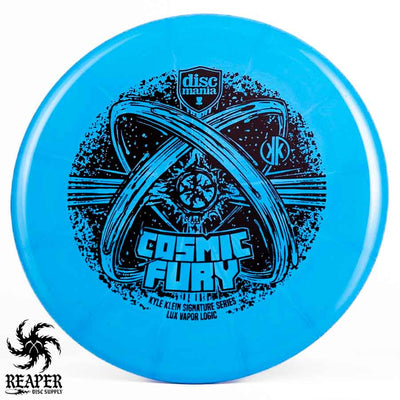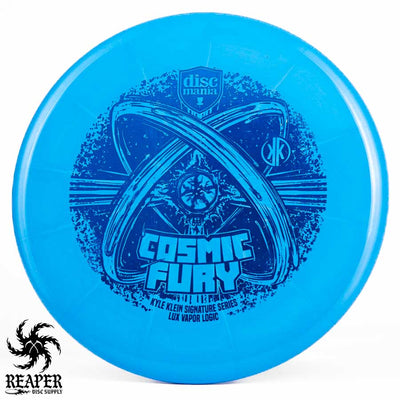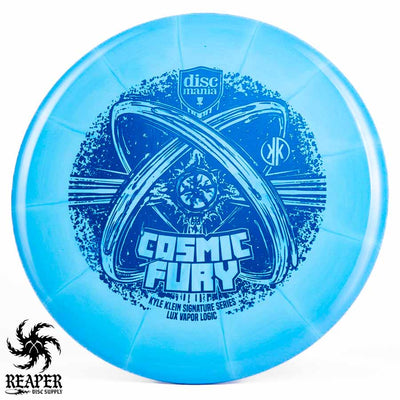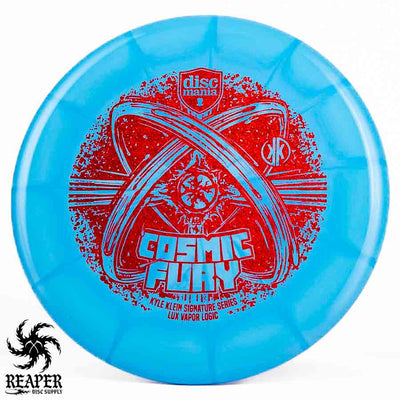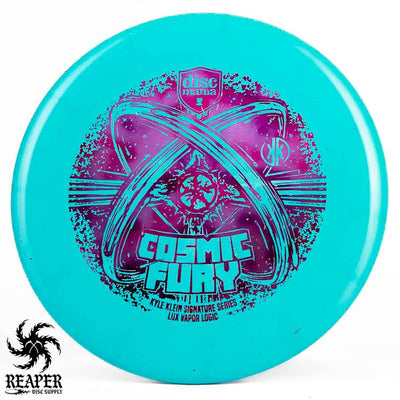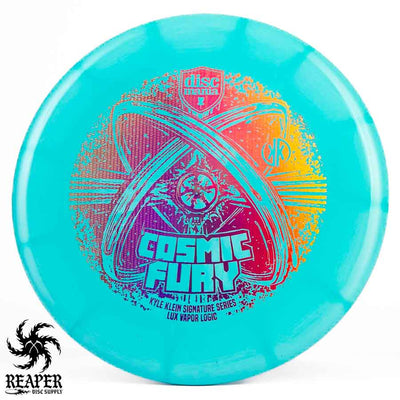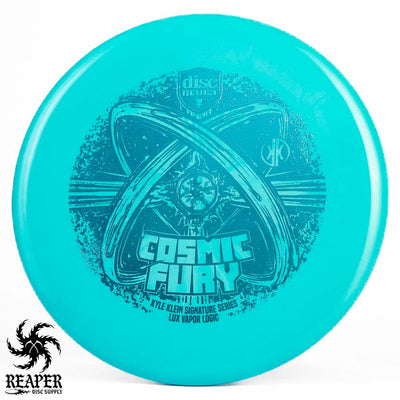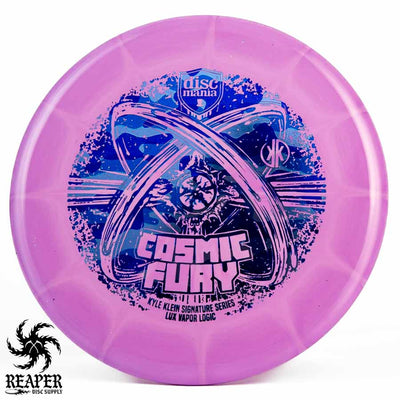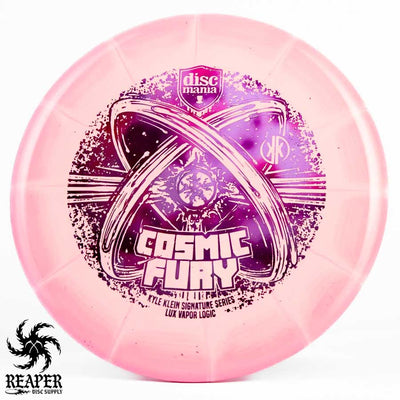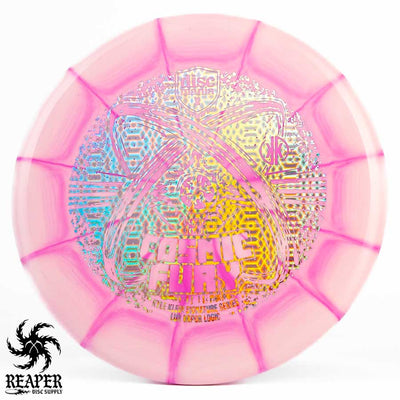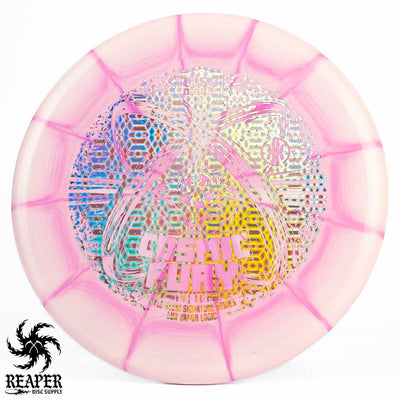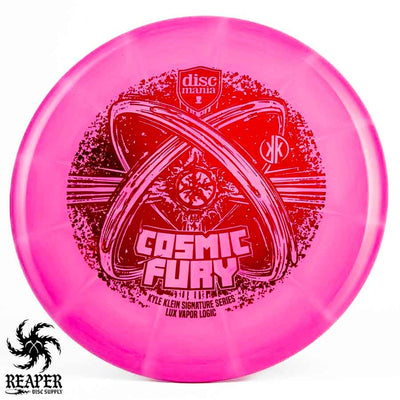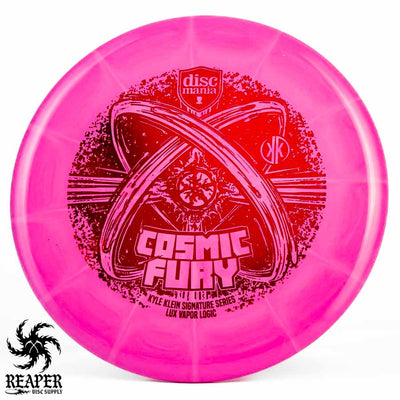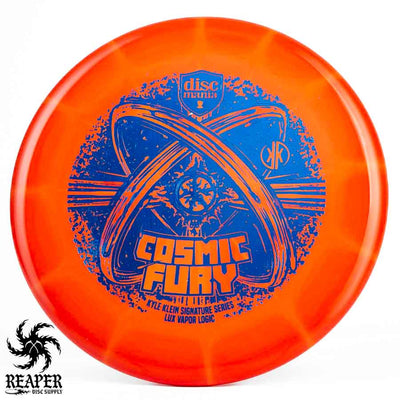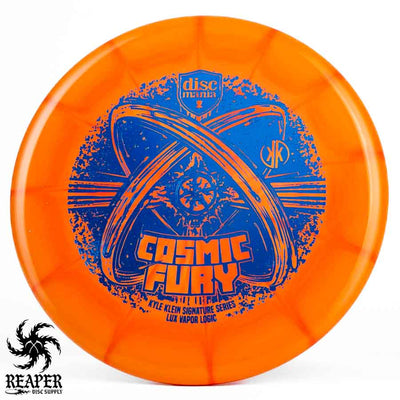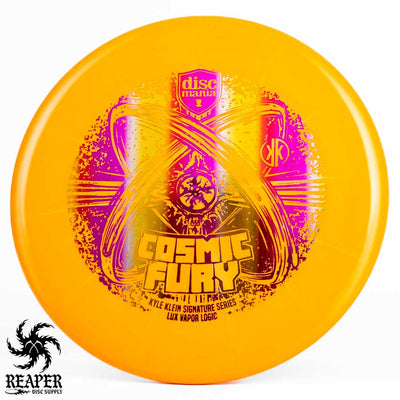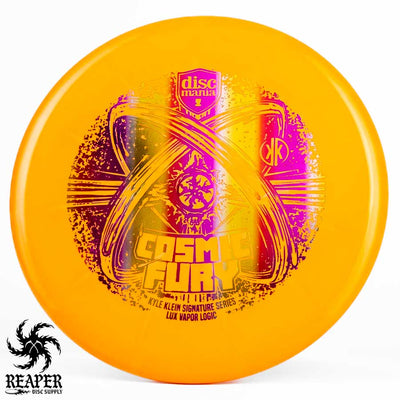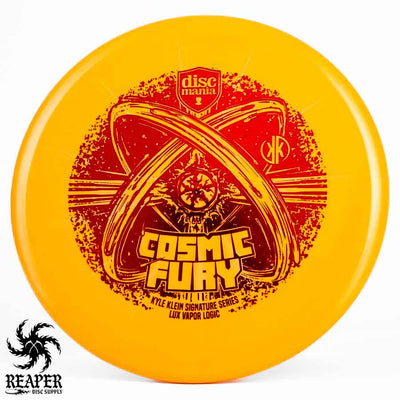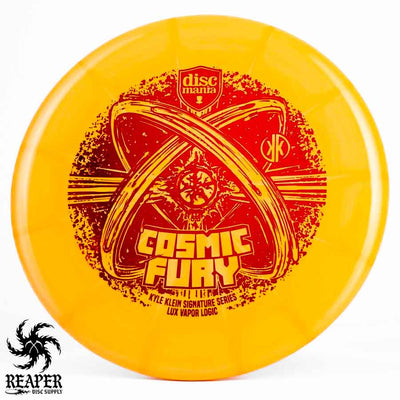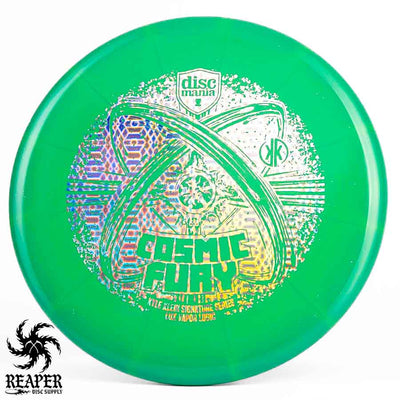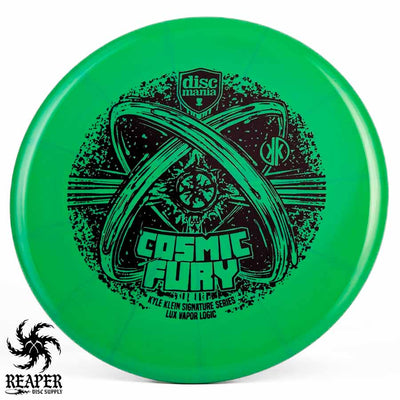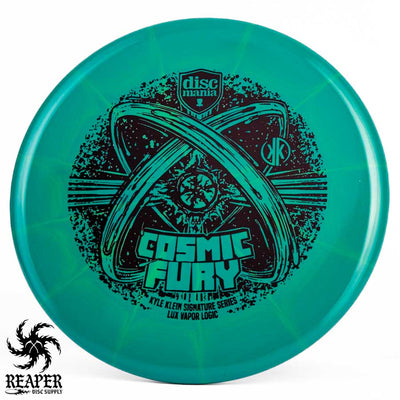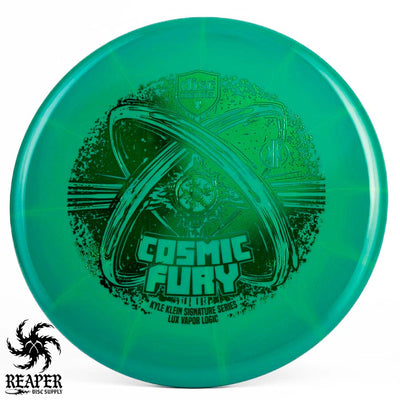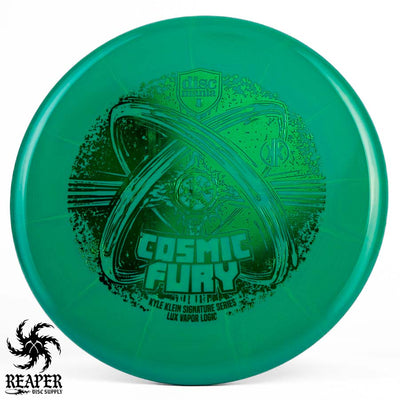 Introducing Kyle Klein's exclusive new design, the Discmania Cosmic Fury Logic in Lux Vapor plastic! This stable putter has unique Cosmic plastic/stamp combinations and enhanced durability. Its low-profile ergonomic grip ensures comfortable handling, making it perfect for those who found the P2 or Link a tad deep.
This beadless putter offers straight flight and easy line control, whether you're putting or teeing off; for any skill level. The premium Lux Vapor plastic ensures not just a straighter flight but also added roundness for better wind resistance and glide. Plus, every purchase supports Kyle Klein on tour. Experience the magic of the Discmania Cosmic Fury Logic, a blend of precision and finesse!

Flight Numbers
Speed: 3
Glide: 3
Turn: 0
Fade: 1
PDGA Dimensions
Height: 1.9 cm
Rim Depth: 1.3 cm
Rim Thickness: 1.1 cm
Diameter: 21.2 cm
Flexibility: 11.59 kg
Max Weight: 176.0 gr