Clash Discs Peach (Steady)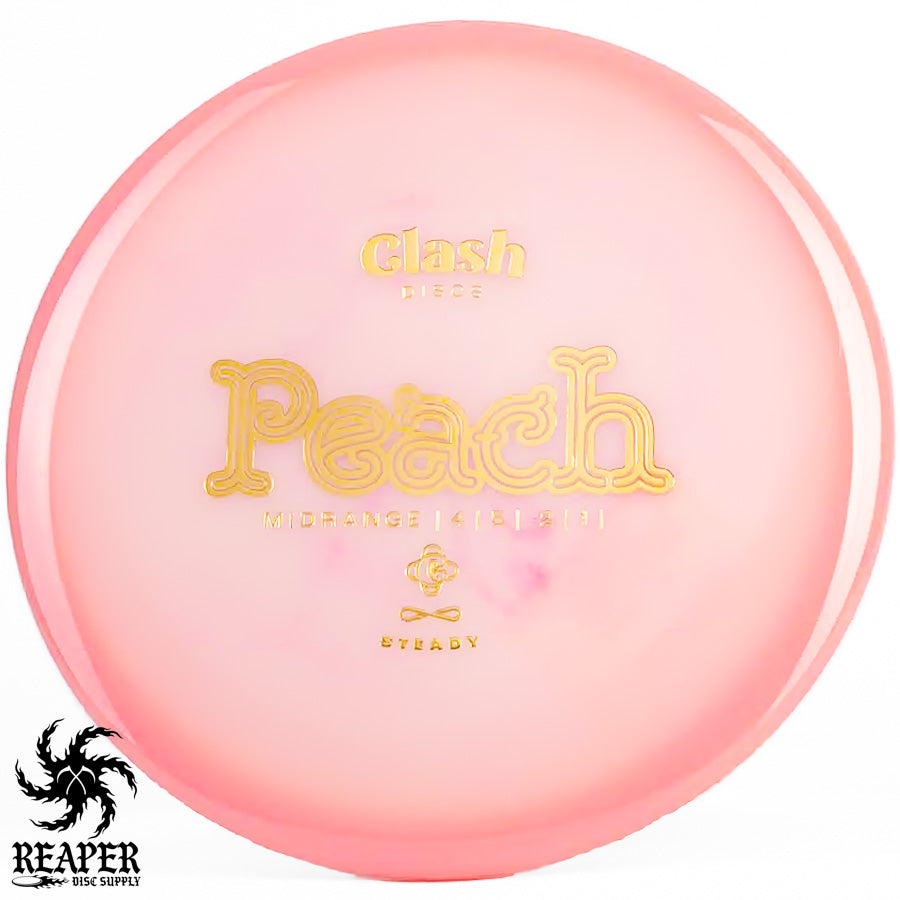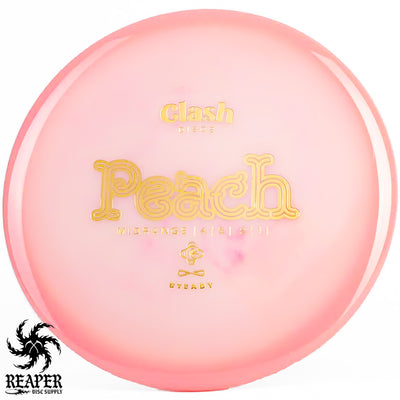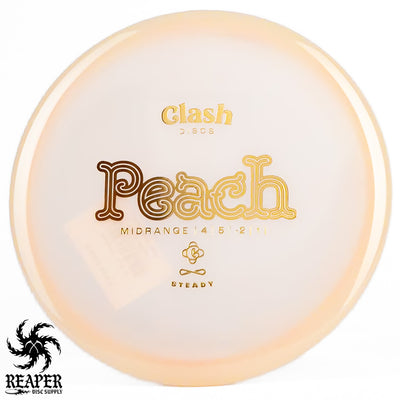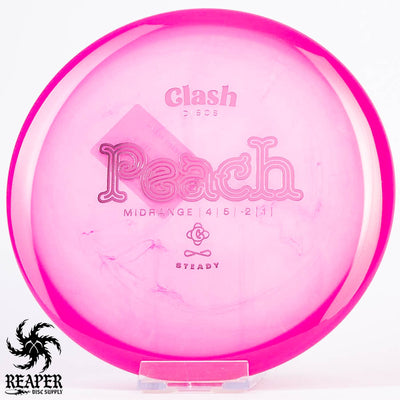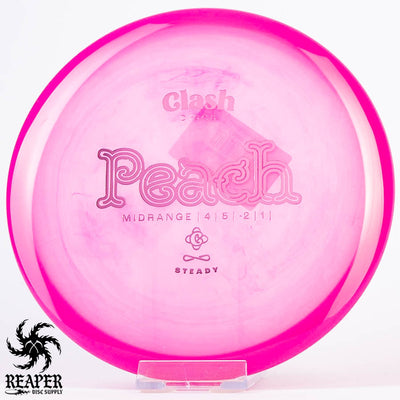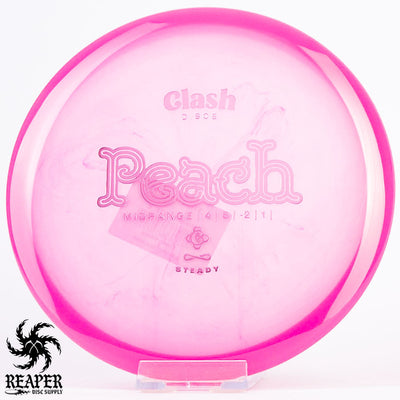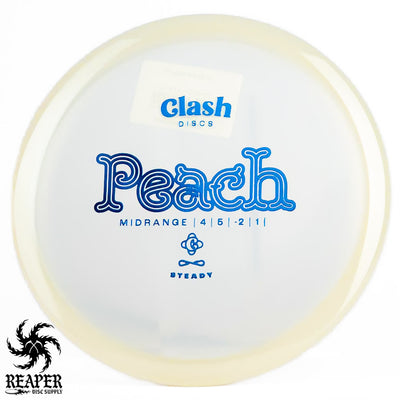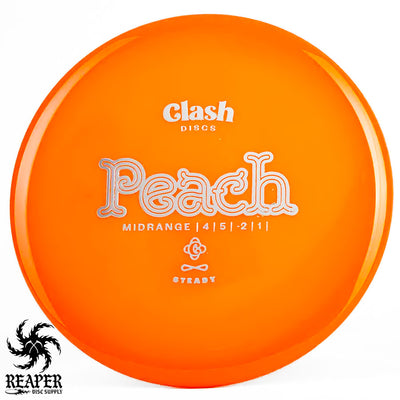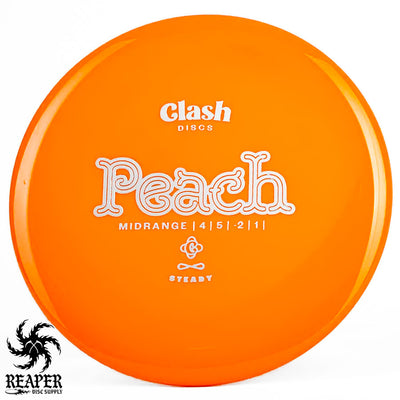 The Clash Discs Peach is an understable disc golf midrange/approach disc made with premium Steady plastic. Clash's Steady plastic is a grippy plastic that can also withstand a ton of damage before beating in. The Clash Peach is phenomenal for turnover lines, wooded courses, hyzer flips, and even rollers. Overall, the Clash Discs Steady Peach is an incredibly fun disc that can be used by an level of player.
You may also like the Clash Discs Berry.
Clash Discs Peach Flight Numbers
Speed

:  4

Glide

:  5

Turn

: -2

Fade

: 1
Commonly used for: Midrange
Stability: Understable 
Experience: Everyone
Rim: Beadless
Dimensions & Specs
Height

: 1.9 cm

Rim Depth

: 1.3 cm

Rim Thickness

: 1.4 cm

Diameter

: 21.4 cm

Flexibility

: 9.66 kg

Max Weight:

 117.6 gr