Axiom Neutron Excite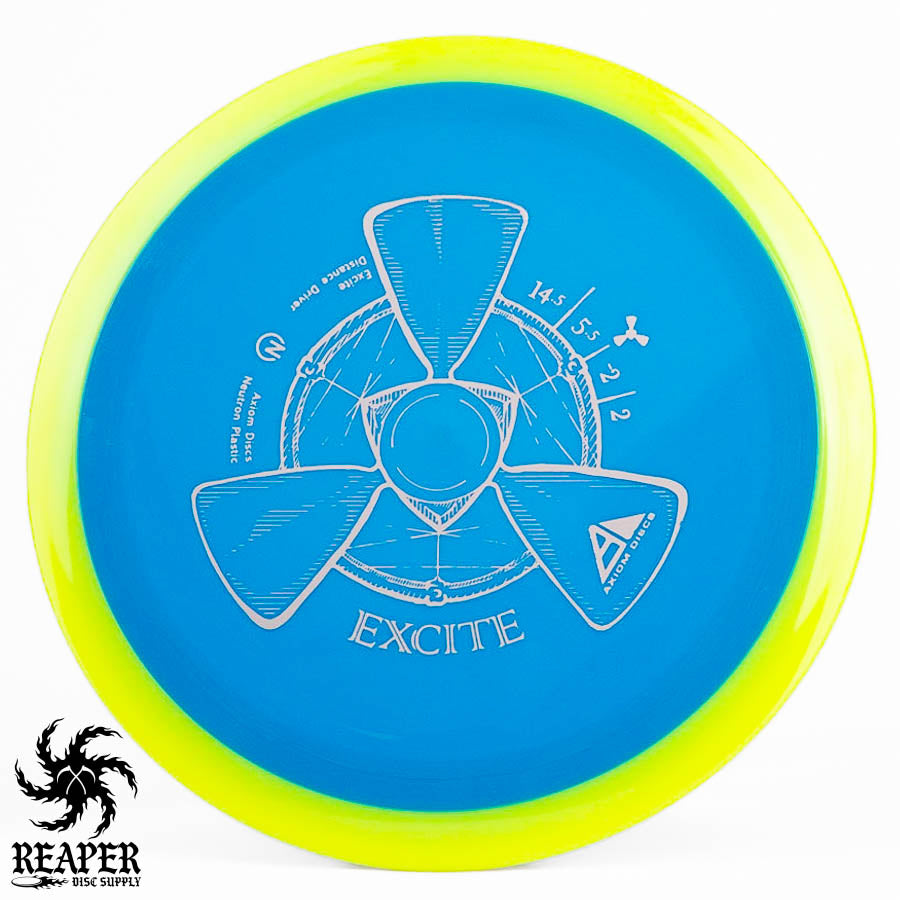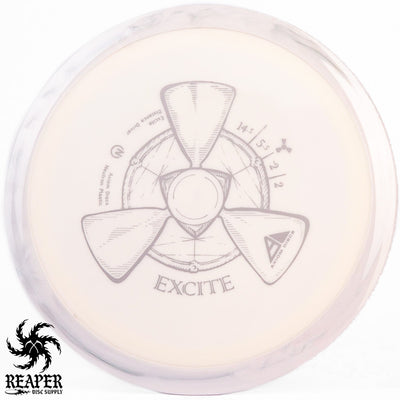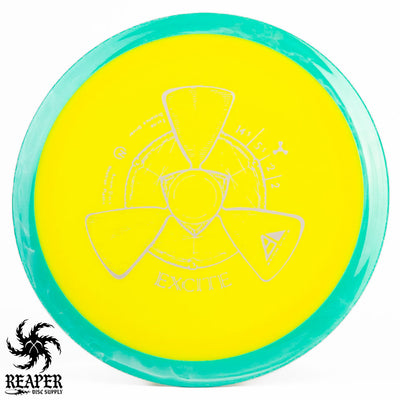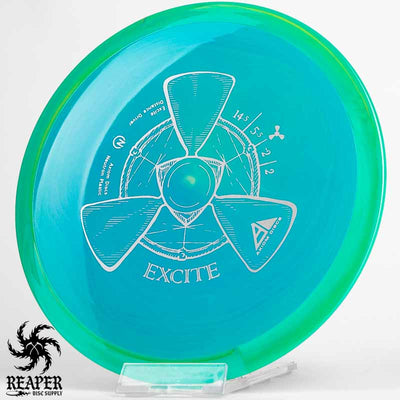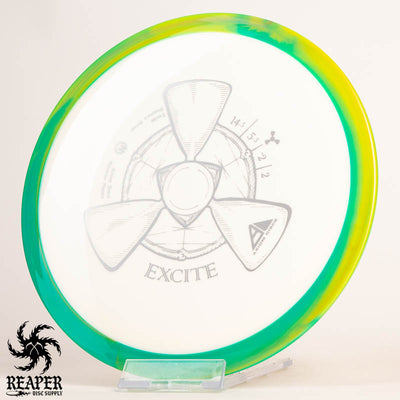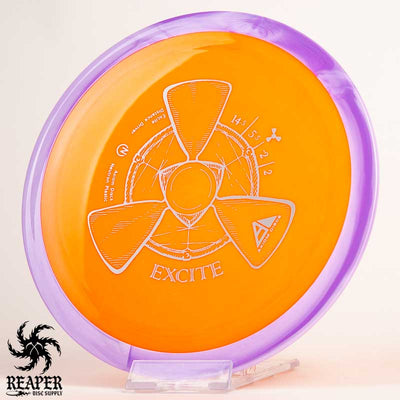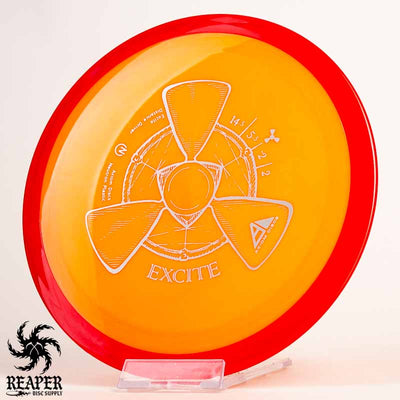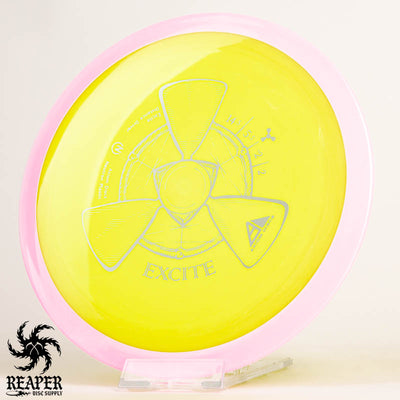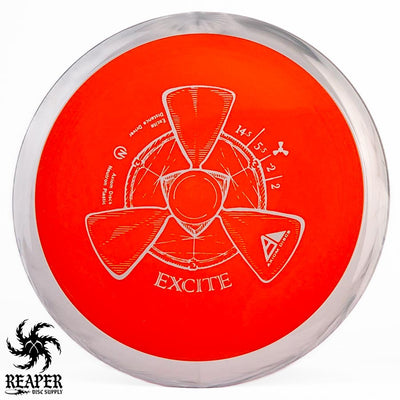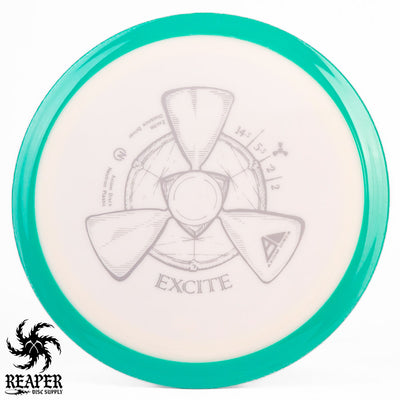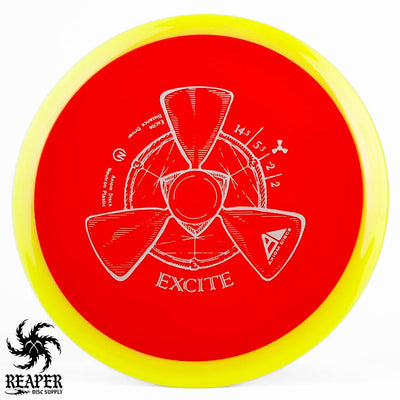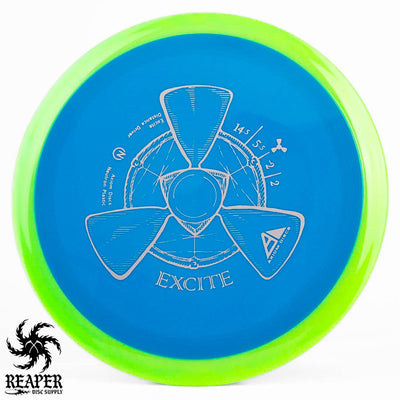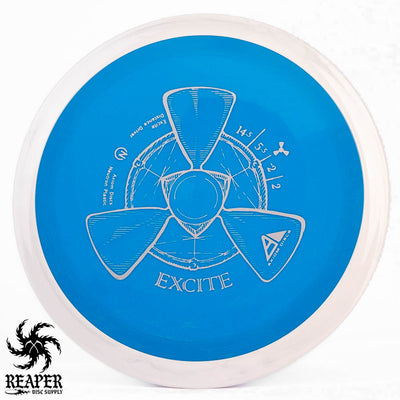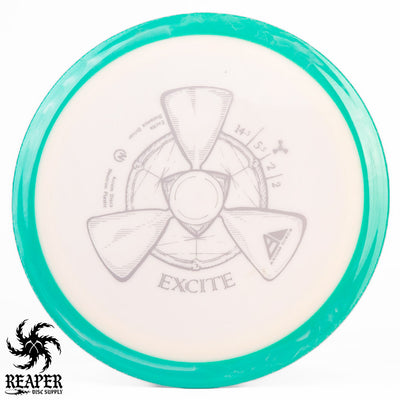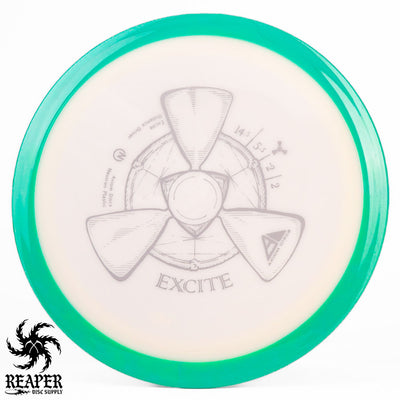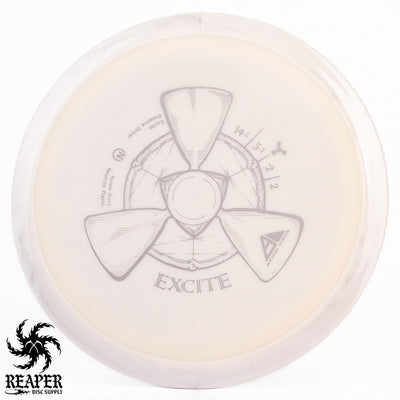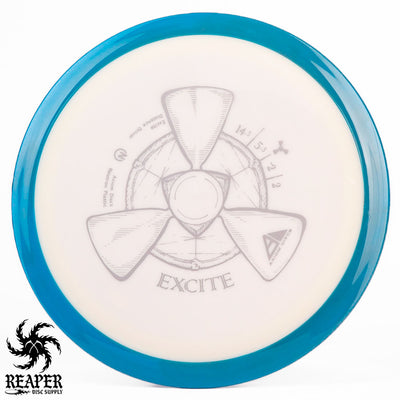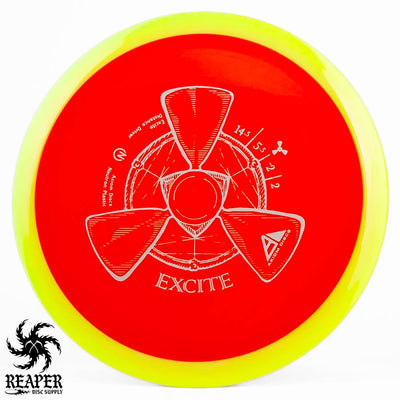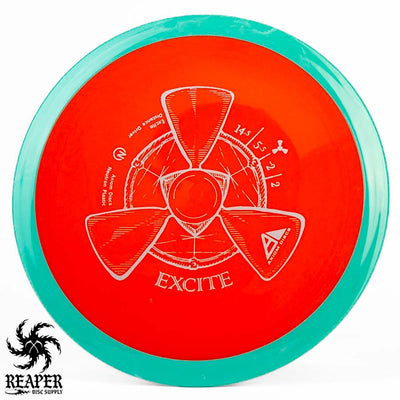 The Axiom Neutron Excite is a stable disc golf distance driver that is great for intermediate players. This disc provides good glide and excellent distance, making it a great choice for players looking to improve their game. The Axiom Excite is also very forgiving, thanks to its stable flight rating.

Even though it might need a few rounds to break-in, I have yet to find a disc that goes further. Because of this, you'll need an above-average arm speed to use it. (If you're looking for a 14-speed driver, I'm assuming you can handle it; otherwise, you wouldn't be reading this review.)

My Neutron Excite is my preferred long-distance driver, and I currently average 400 to 450 feet with it, reaching a maximum of 485. Even with a thick rim, the plastic has excellent grip. Additionally, it skips incredibly far. I highly recommend this disc to anyone with enough experience!

The rim is quite broad but not overly deep. It might be challenging to hold the Excite if your fingers are relatively small.
Axiom Neutron Excite Flight Numbers
Speed

: 14.5

Glide

: 5.5

Turn

: -2

Fade

: 2
Commonly used for: Distance Driver
Stability: Stable
Experience: Intermediate +
Axiom Excite Dimensions & Specs
Height

: 2.1 cm

Rim Depth

: 1.2 cm

Rim Thickness

: 2.5 cm

Diameter

: 21.1 cm

Flexibility

: 11.91 kg

Max Weight:

 175.1 gr