Discraft Metallic Z Force (Andrew Presnell Tour Series)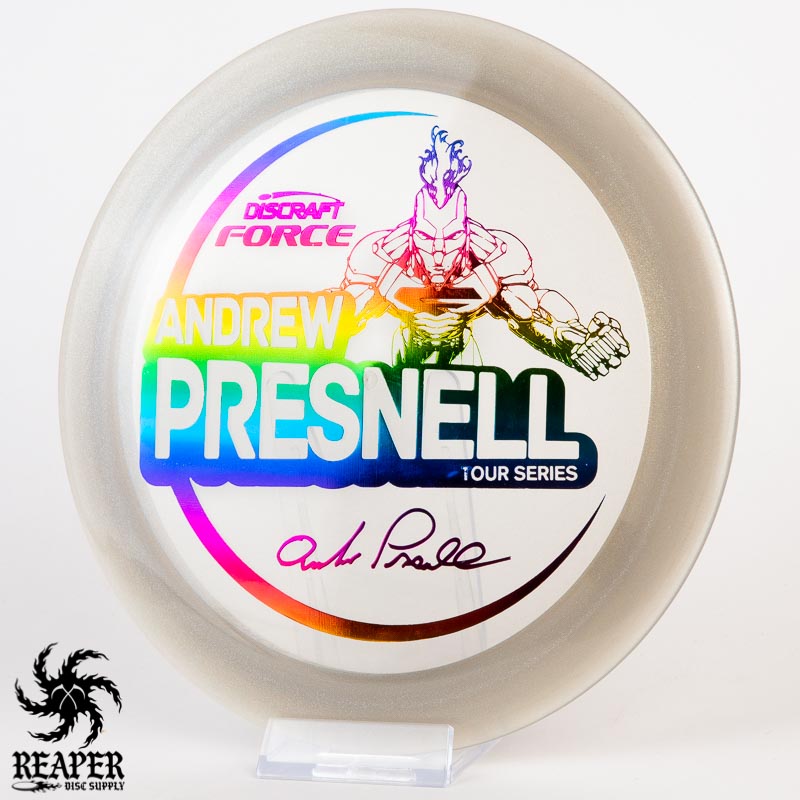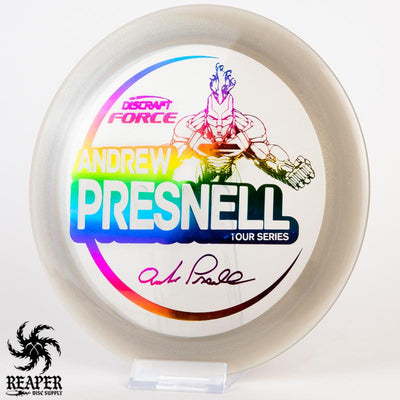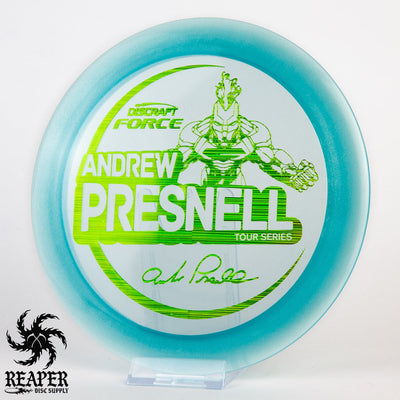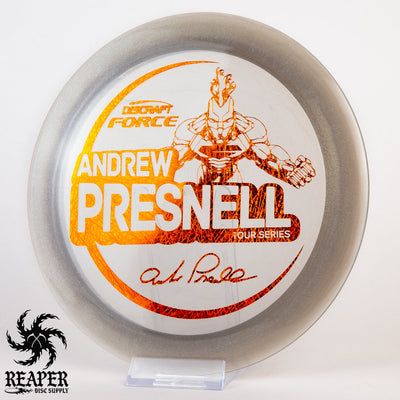 The Andrew Presnell Tour Series Force features beautiful Metallic Z plastic and has an awesome stamp. Metallic Z plastic is a very stable plastic and takes damage exceptionally well.
This disc is a powerhouse that performs predictably even in the windiest of conditions.
We also have the Force in ESP plastic.
Andrew Presnell Force Flight Numbers
Speed

: 12

Glide

: 5

Turn

: 0

Fade

: 3
Commonly used for: Distance
Stability: Overstable
Experience: Advanced