Westside Discs Glow VIP Moonshine Tursas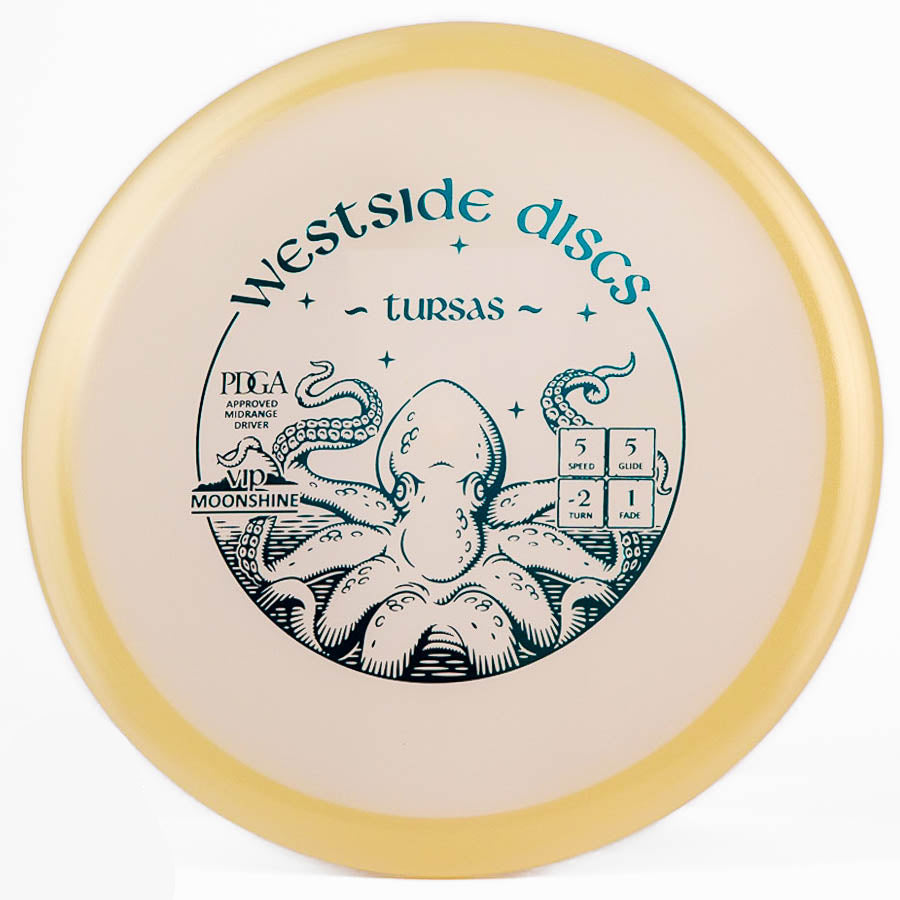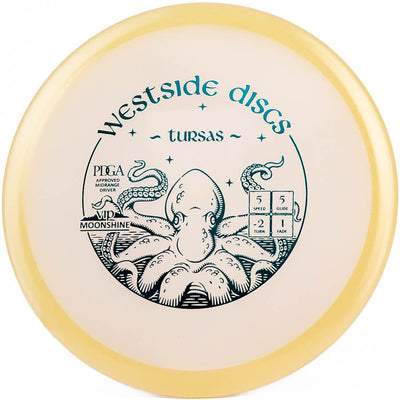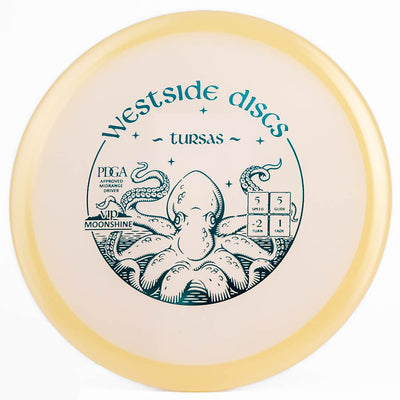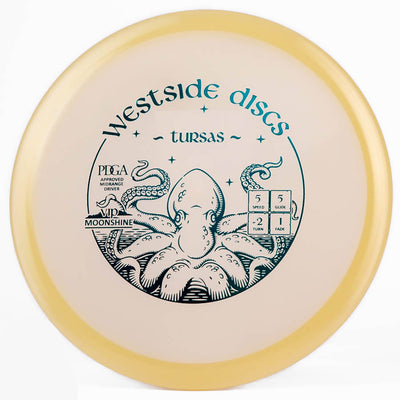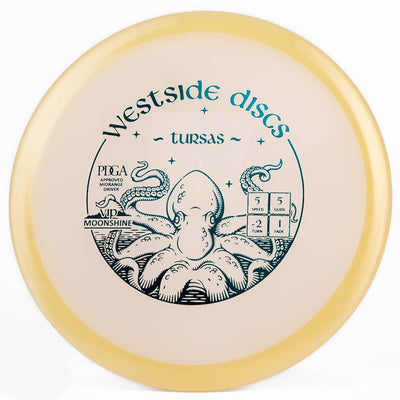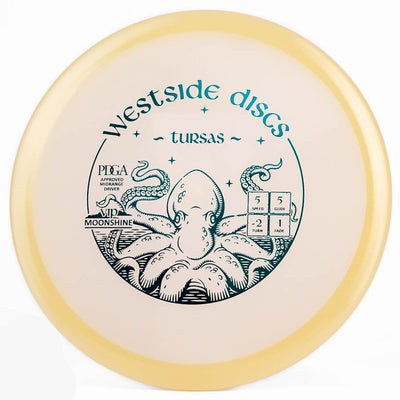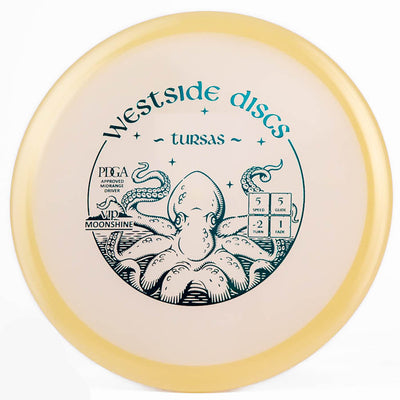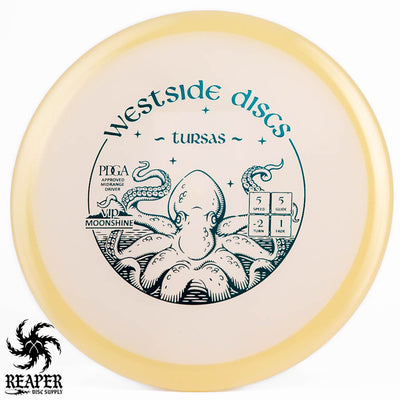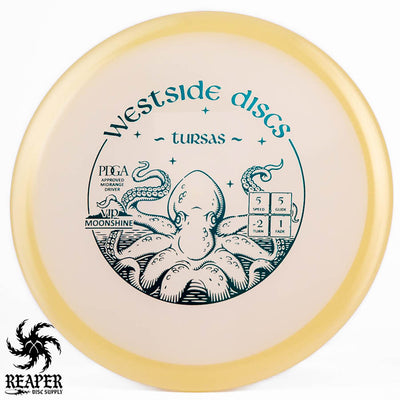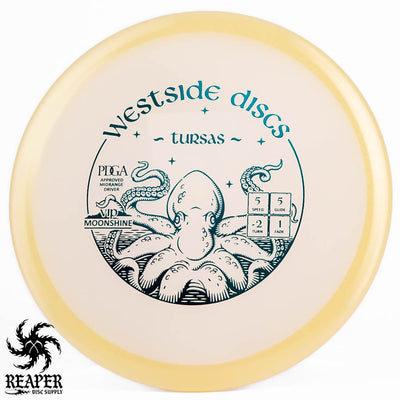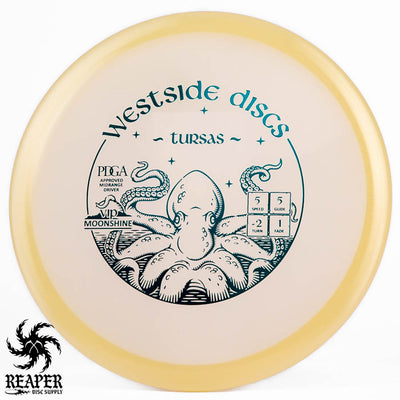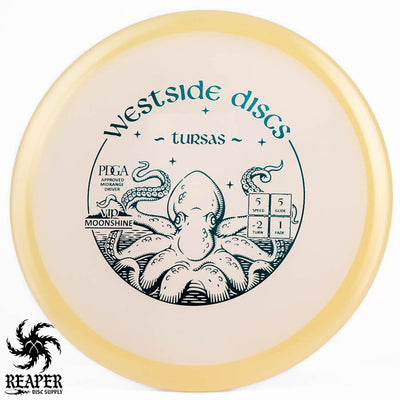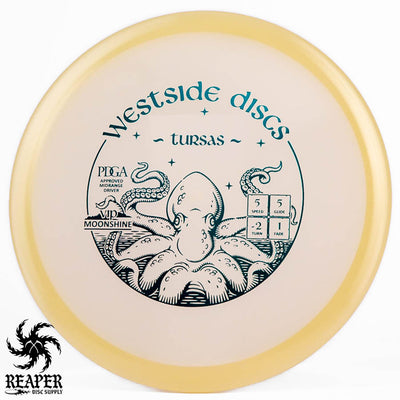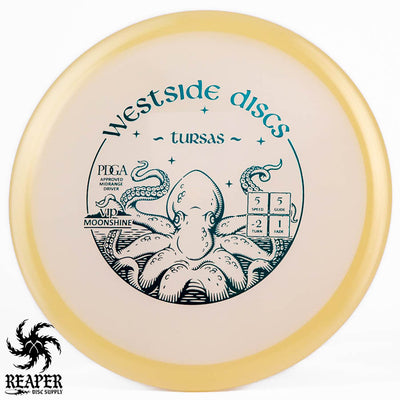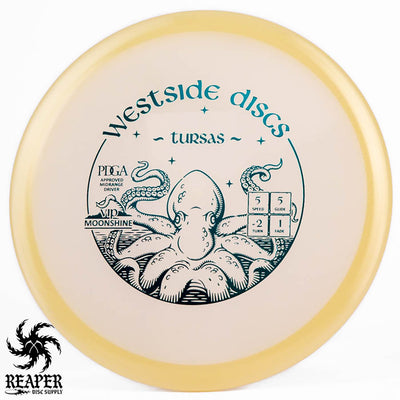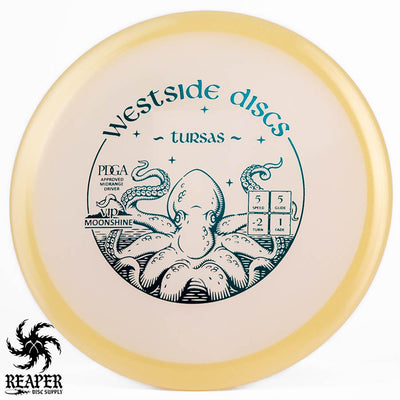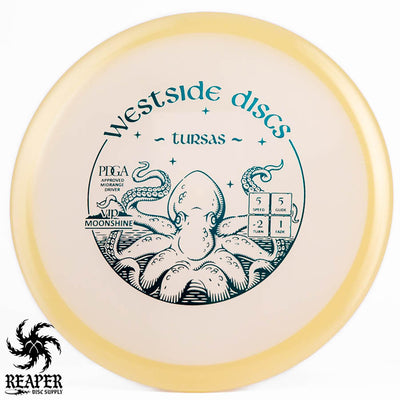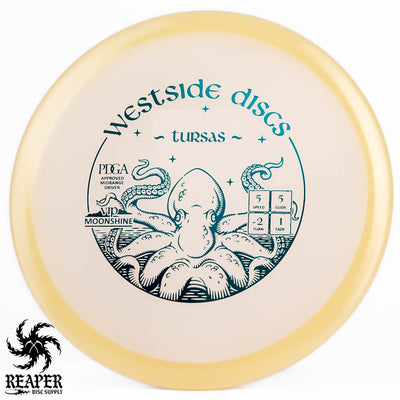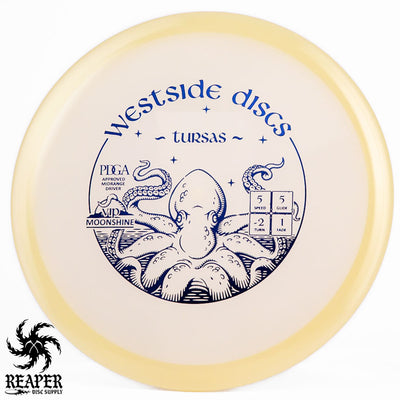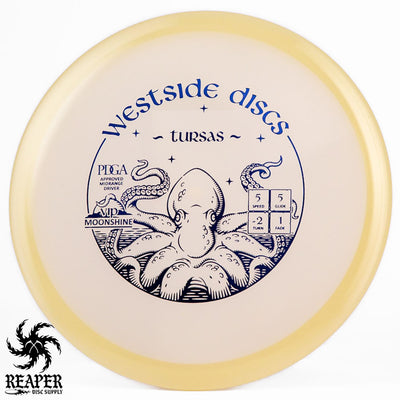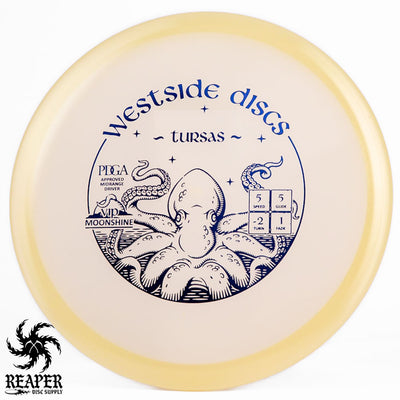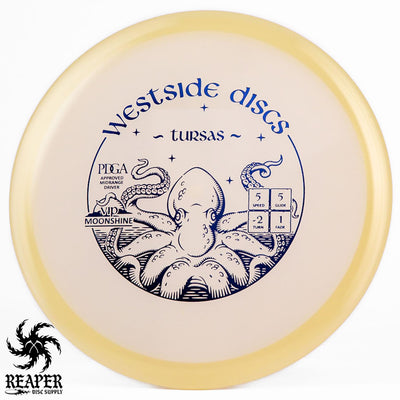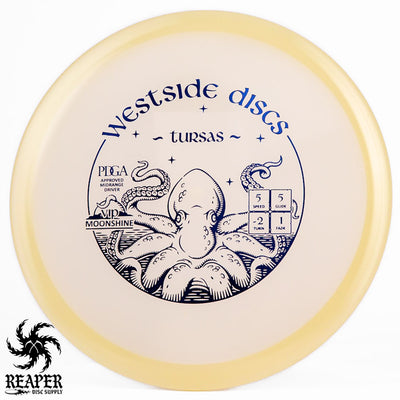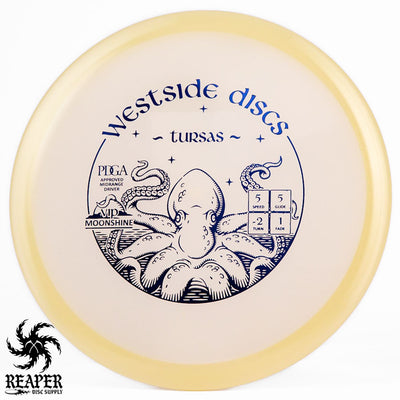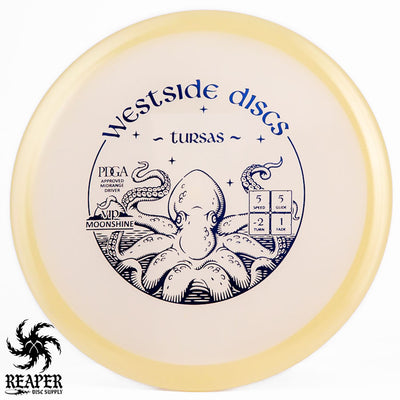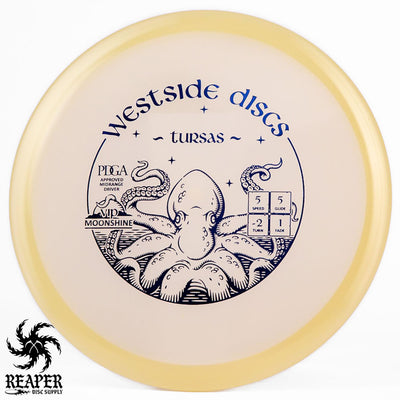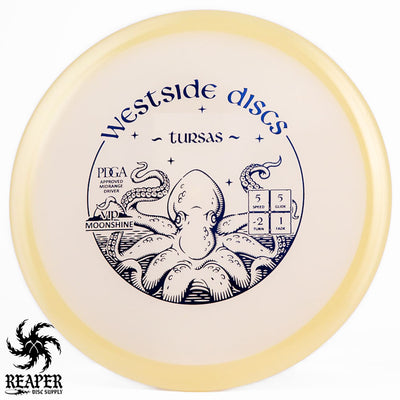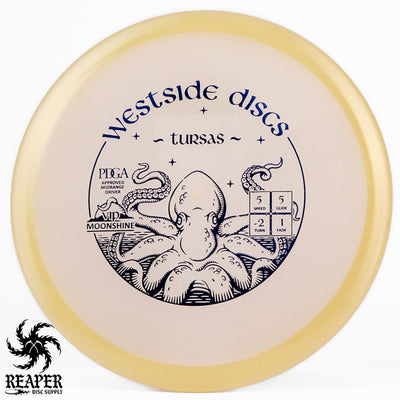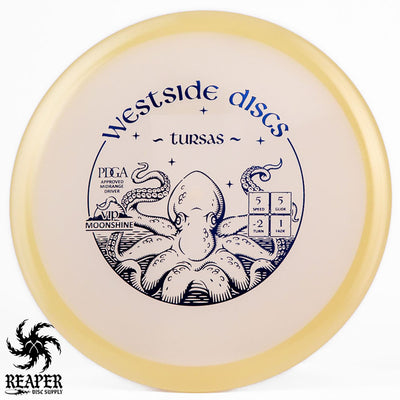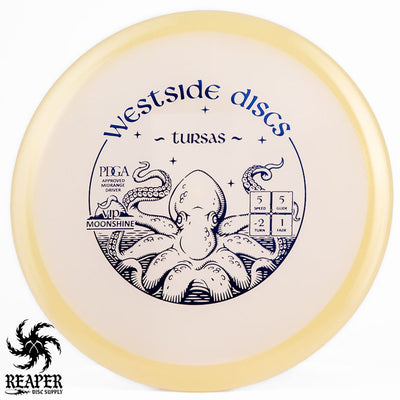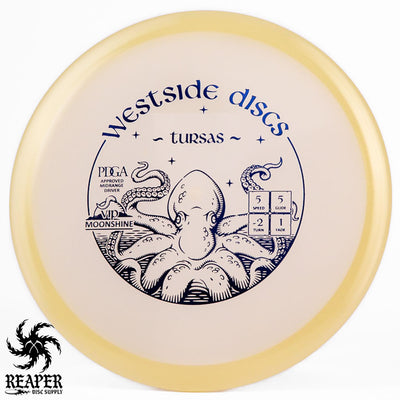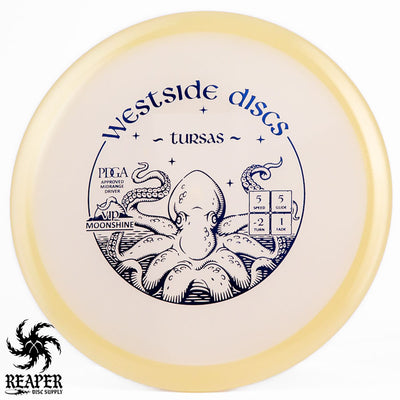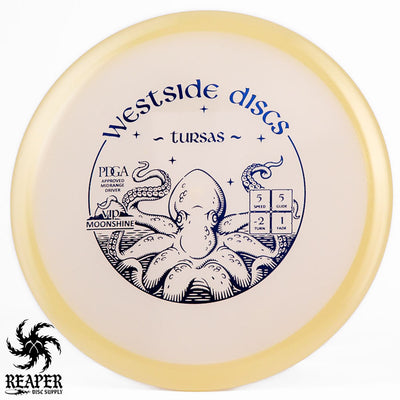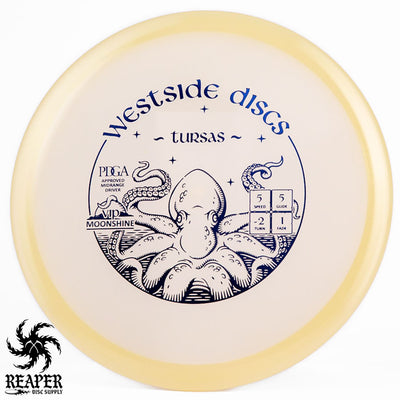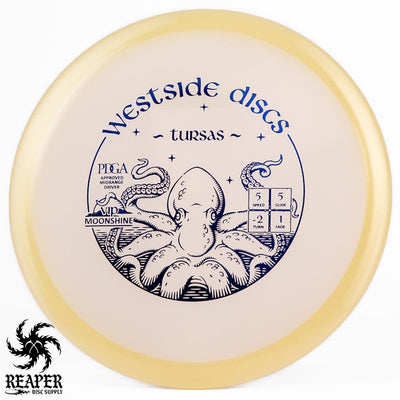 Discover the ultimate glow-in-the-dark disc golf experience with the Westside Discs Glow VIP Moonshine Tursas! This beginner-friendly midrange disc is perfect for anyone new to disc golf, as well as pros looking for a turnover/anhyzer line disc.
The Moonshine Tursas is designed for maximum control and an easy grip, making it a favorite choice for ladies and kids or anyone with slower arm speeds. Its flight characteristics include a speed of 5, glide of 5, turn of -2, and fade of 1, ensuring a straight flight and reliable performance.
Crafted from VIP Moonshine plastic, this disc not only boasts an impressive, long-lasting glow but also offers durability and a comfortable feel in the hand.

Flight Numbers
Speed: 5
Glide: 5
Turn: -2
Fade: 1
Beginner Friendly?: Yes
Disc Type: Midrange
Stability: Understable
Plastic: VIP Moonshine Glow
Shot Types: Understable midrange shots, understable approaches, straight midrange shots for newer players
PDGA Dimensions
Height: 1.7 cm
Rim Depth: 1.3 cm
Rim Thickness: 1.4 cm
Diameter: 21.7 cm
Flexibility: 7.82 kg
Max Weight: 180.1 gr