Thought Space Athletics Glow Pathfinder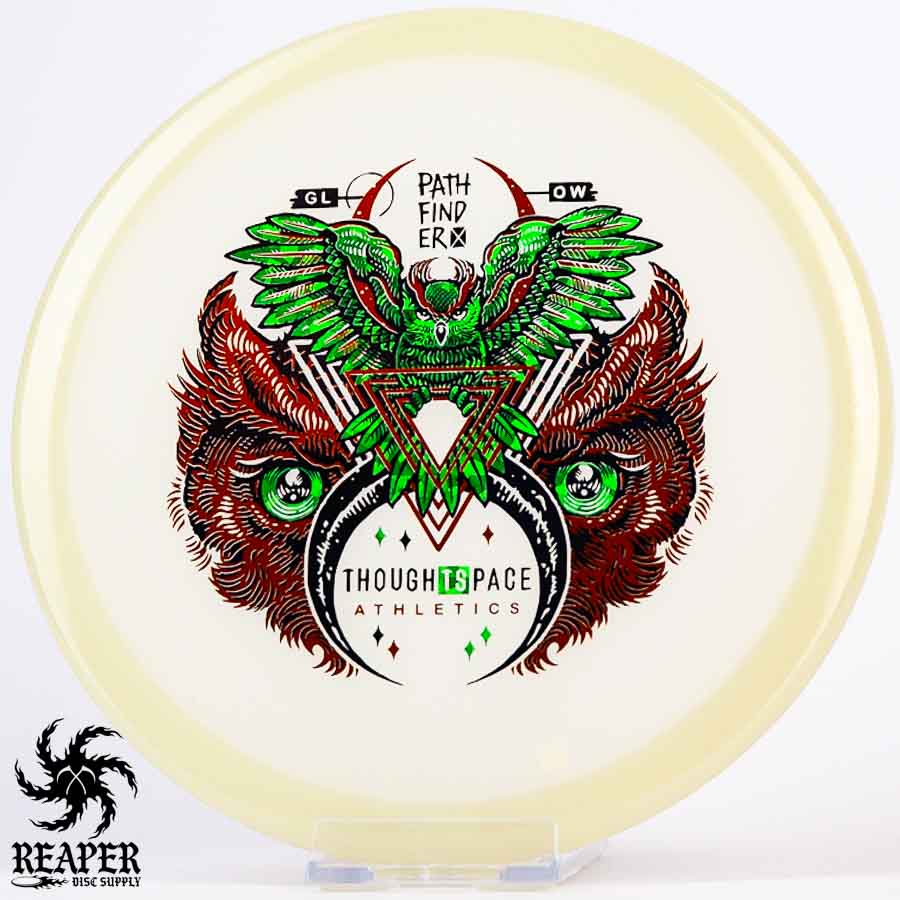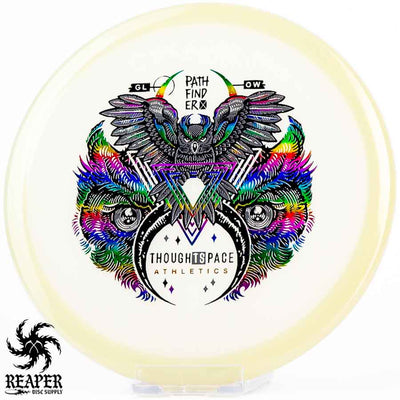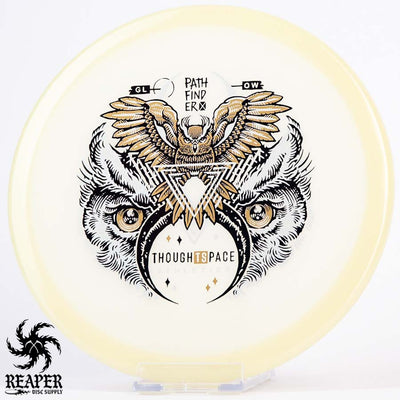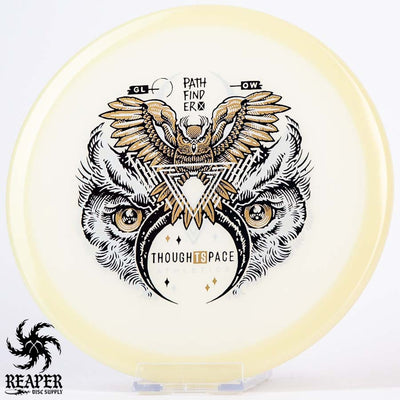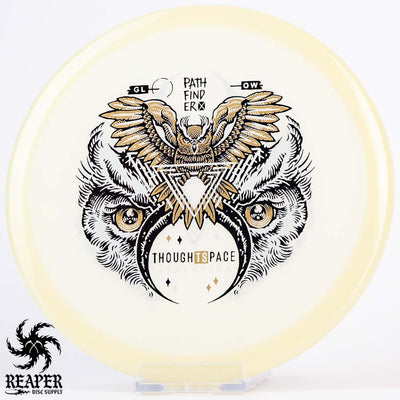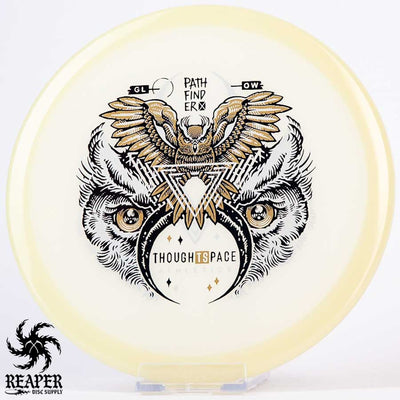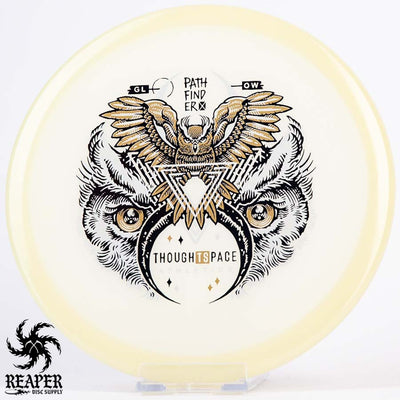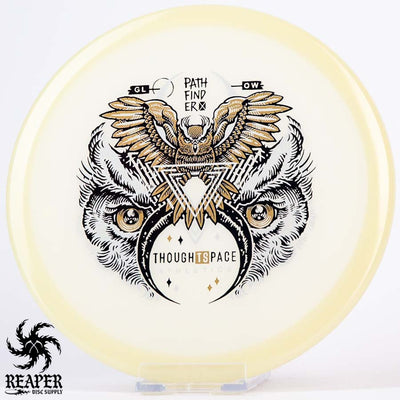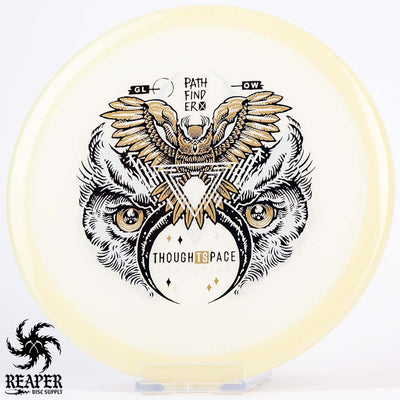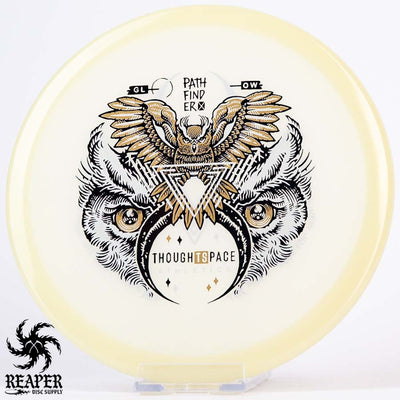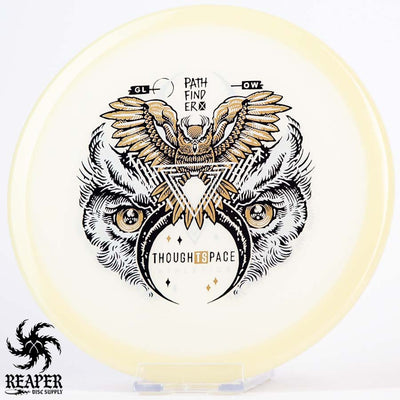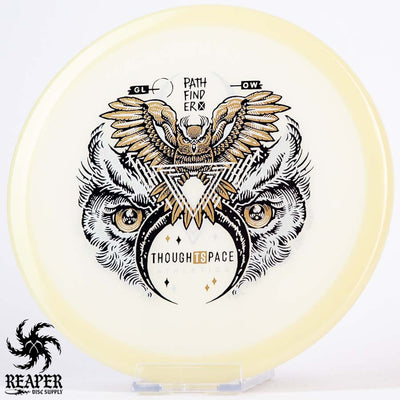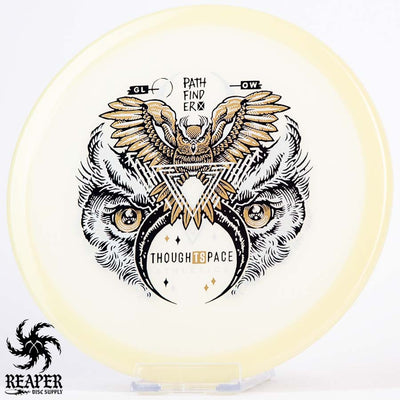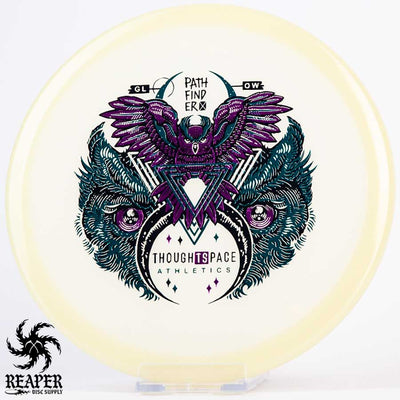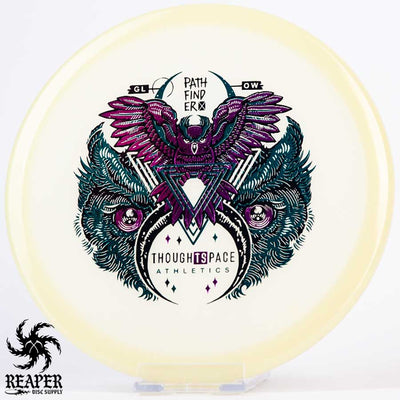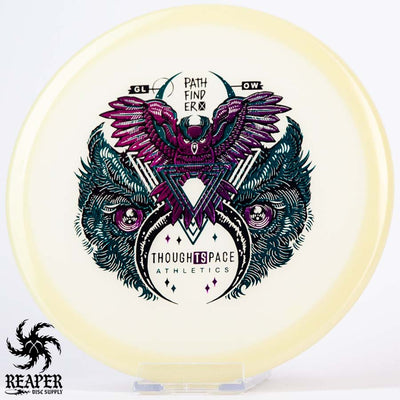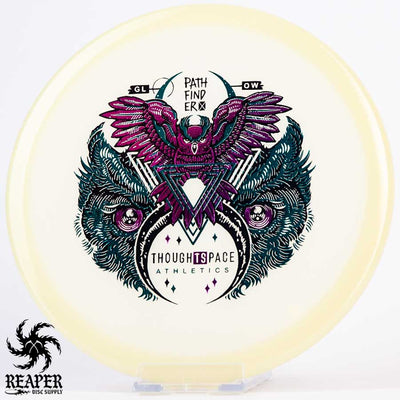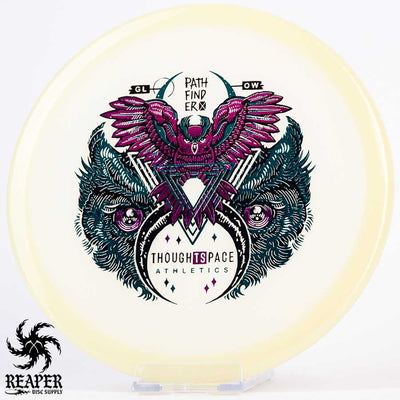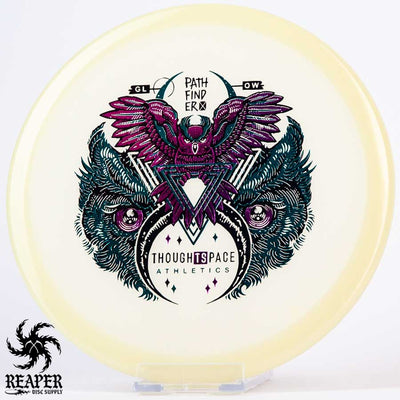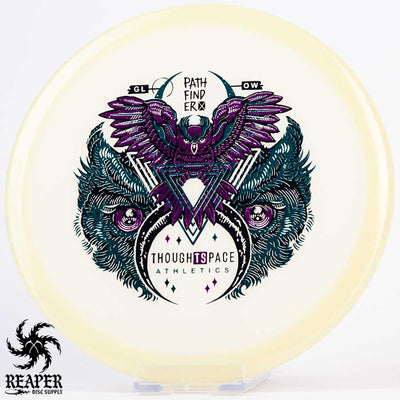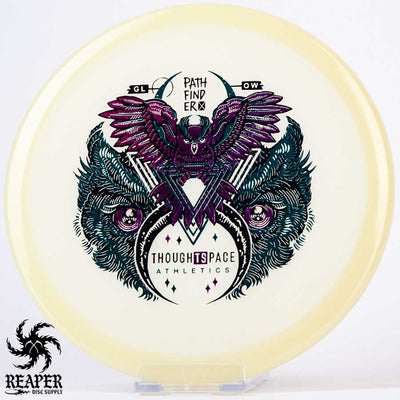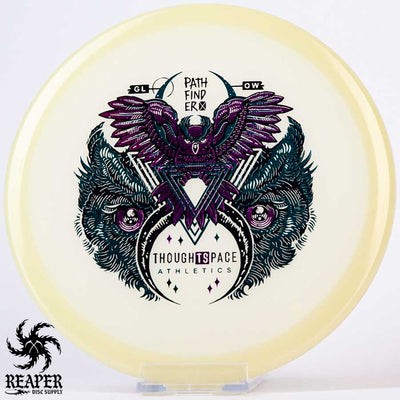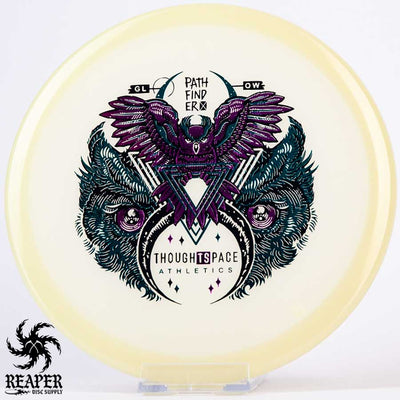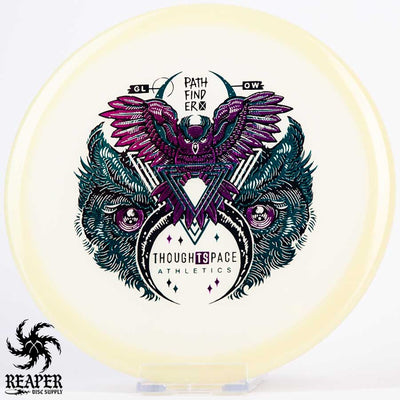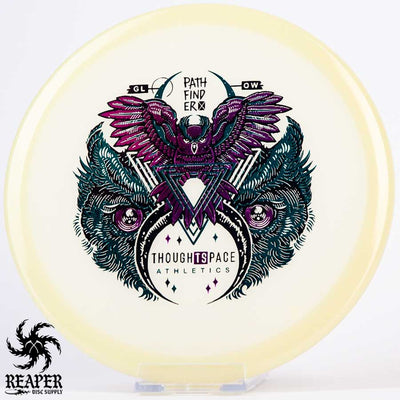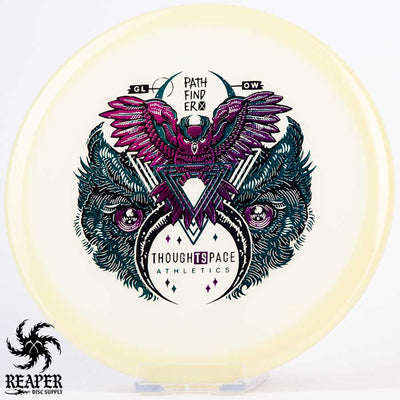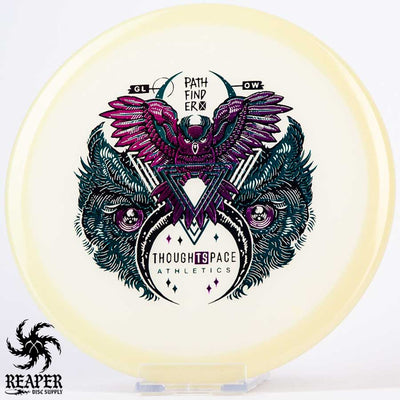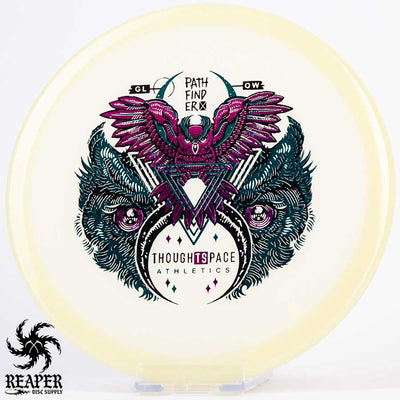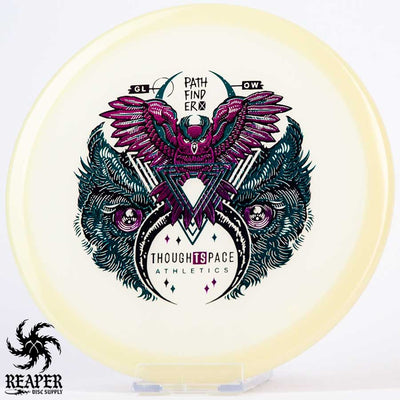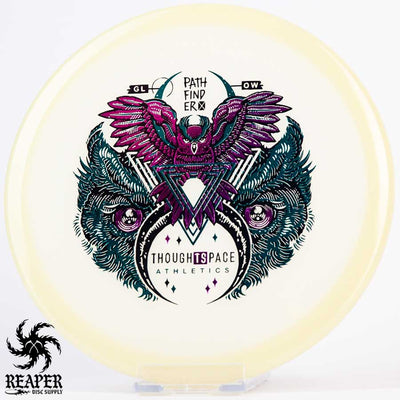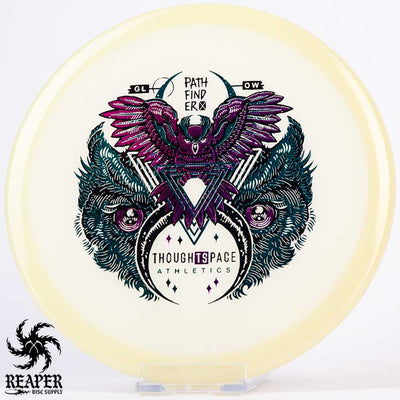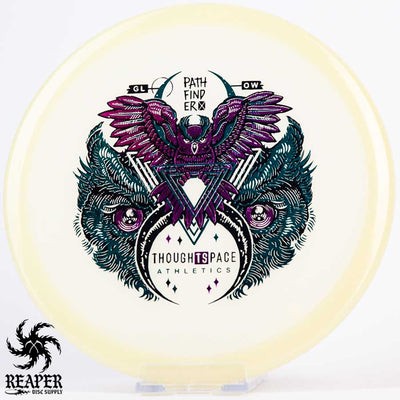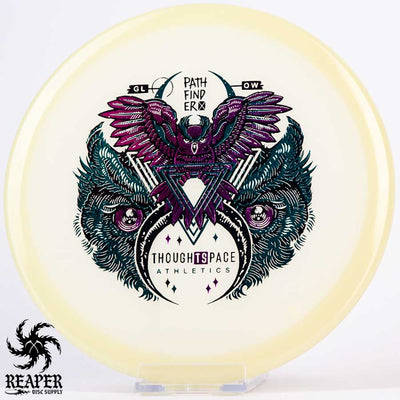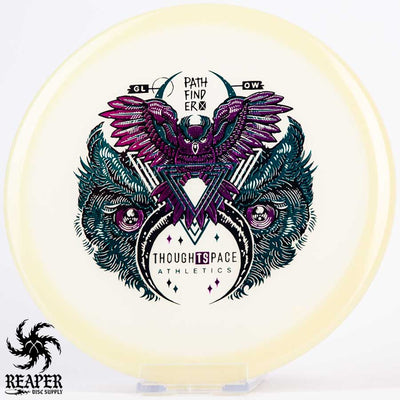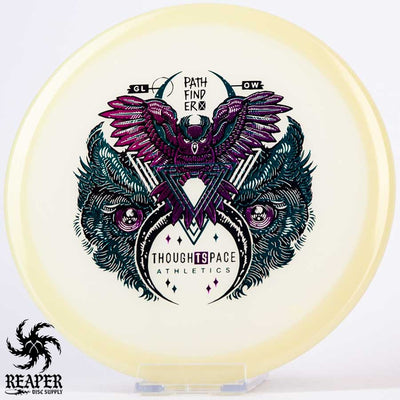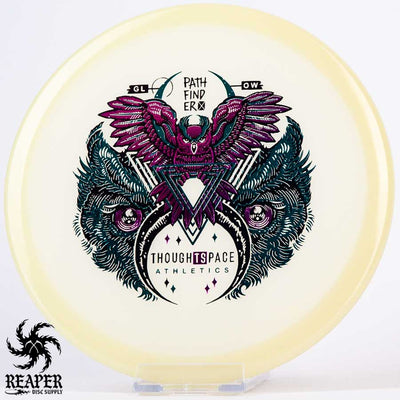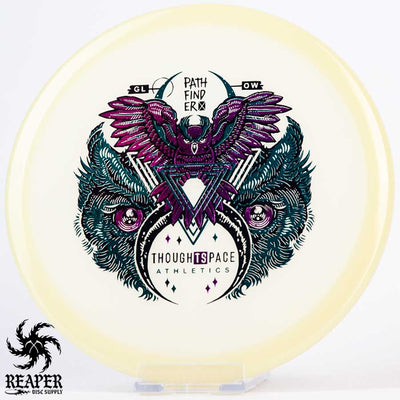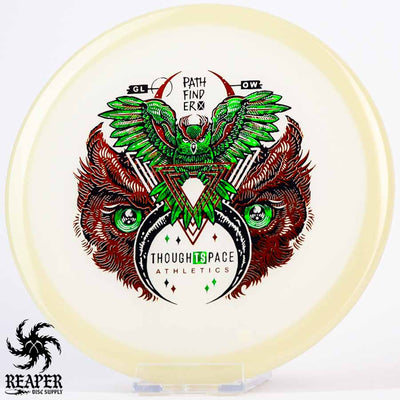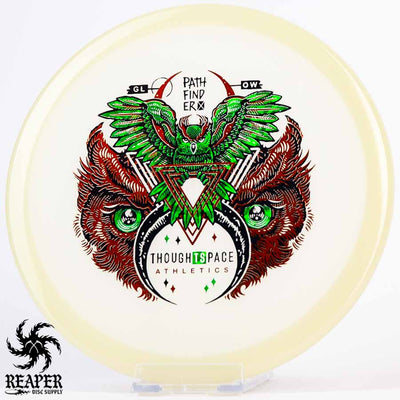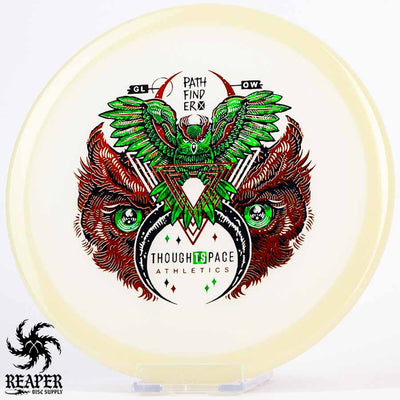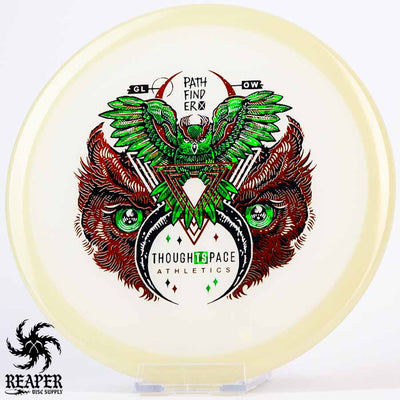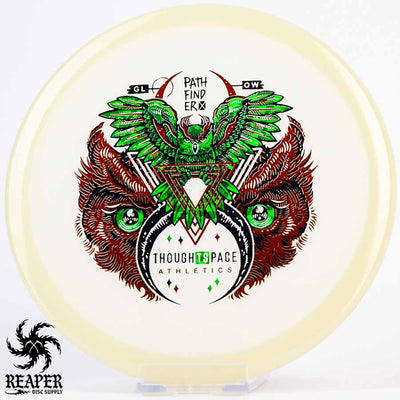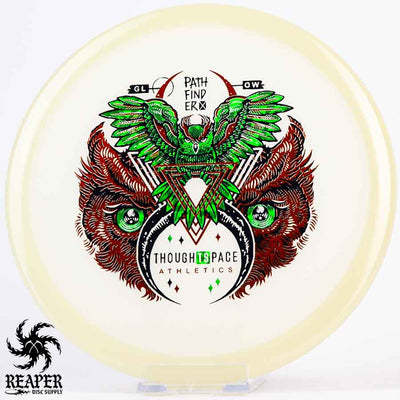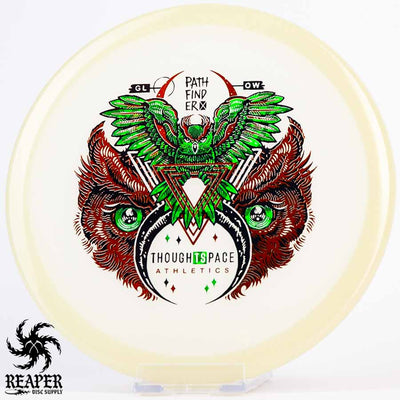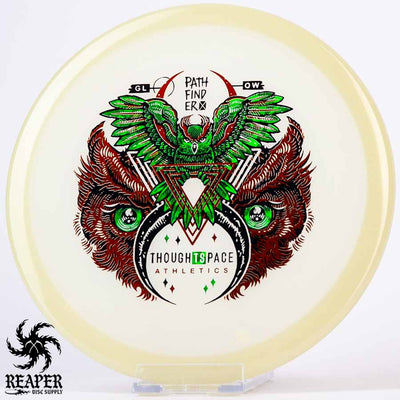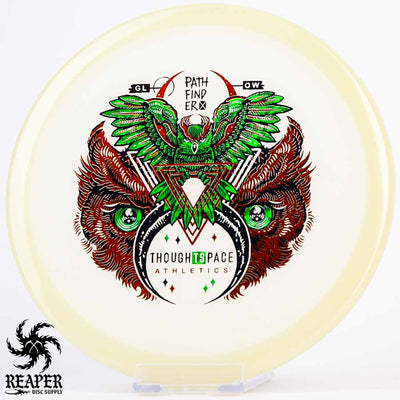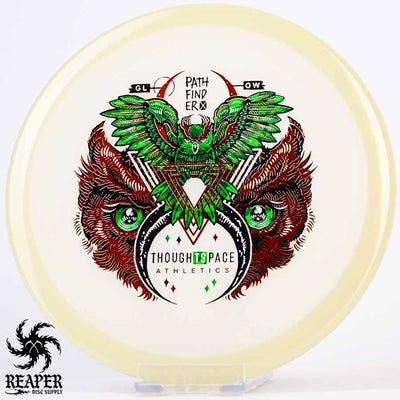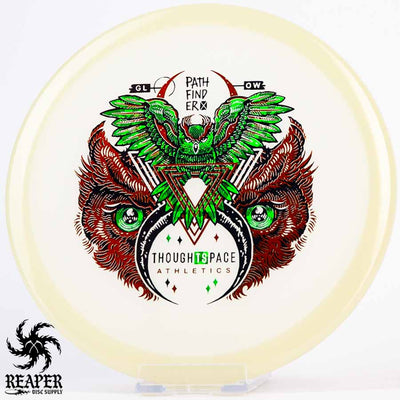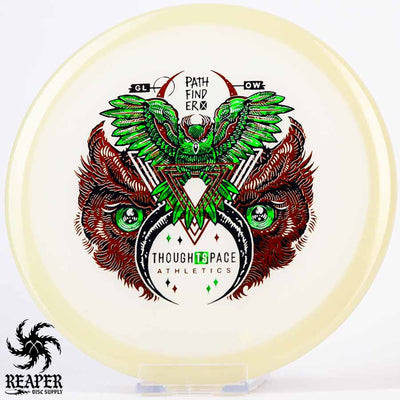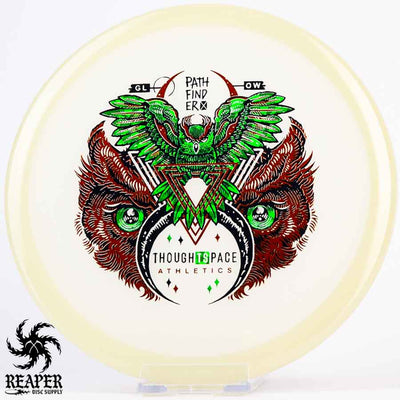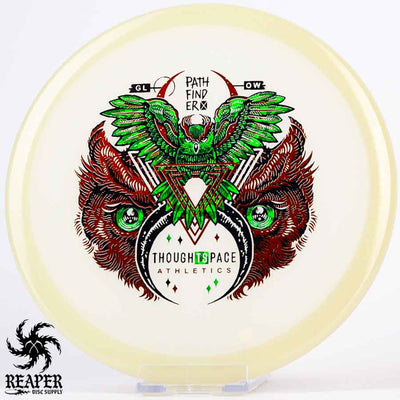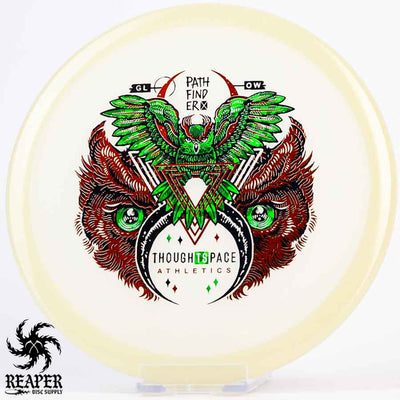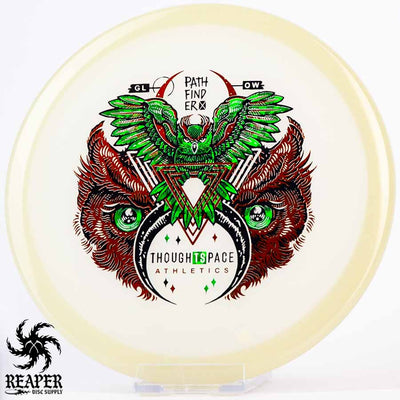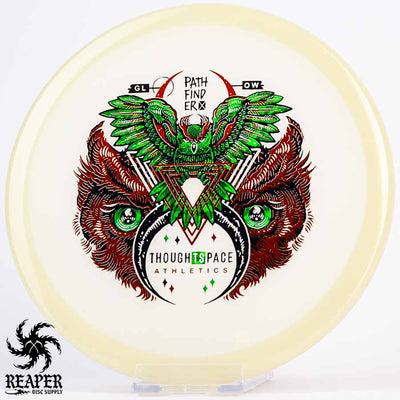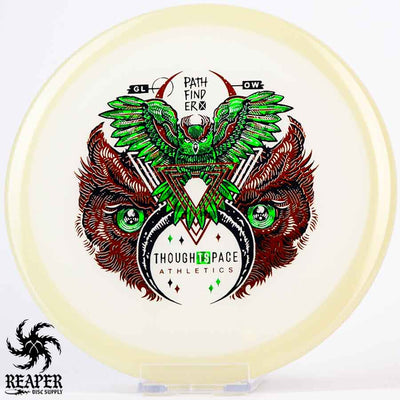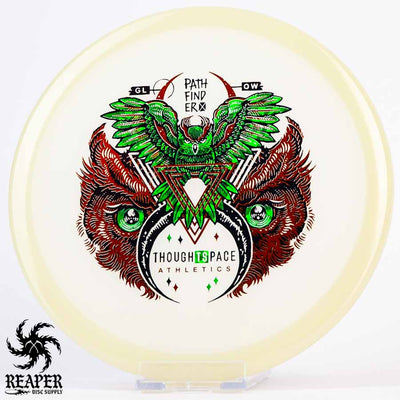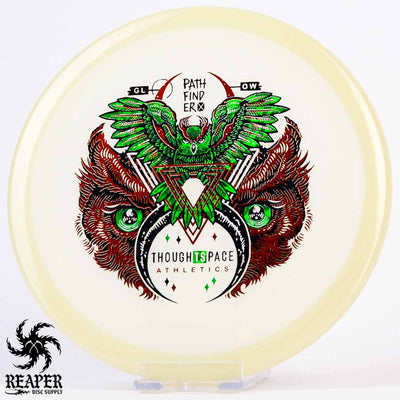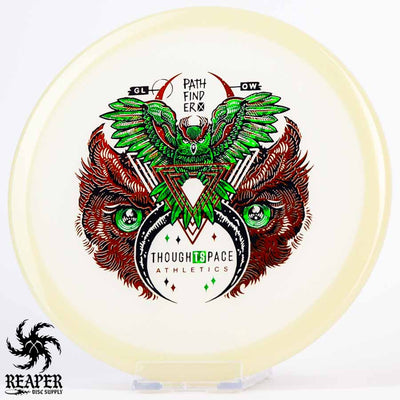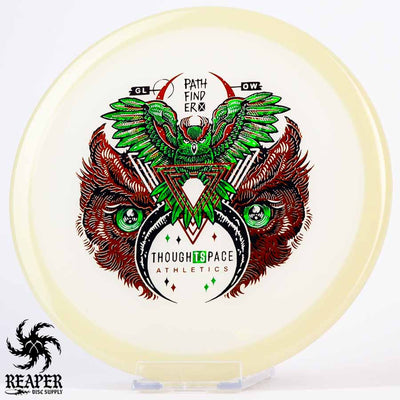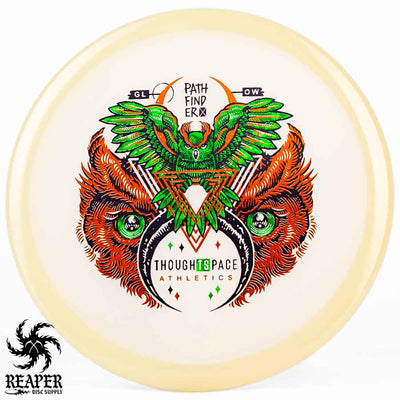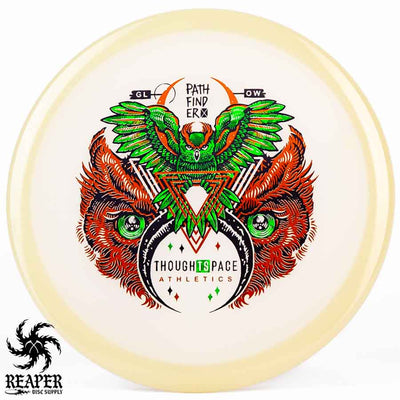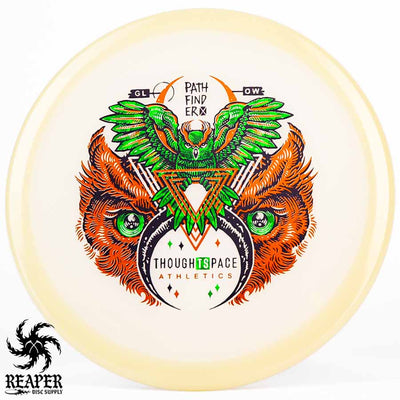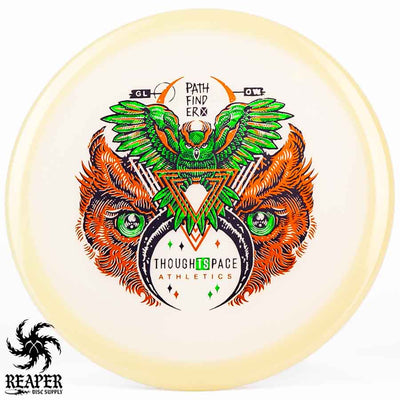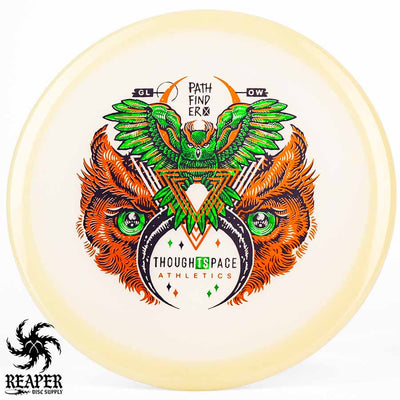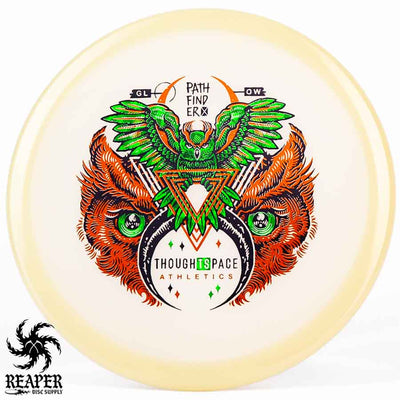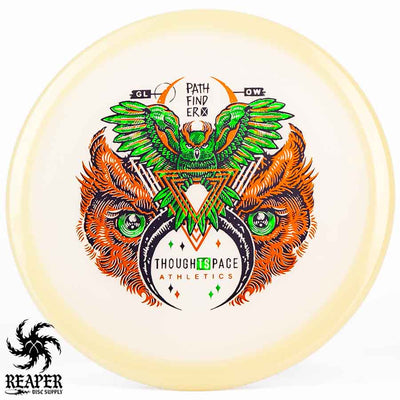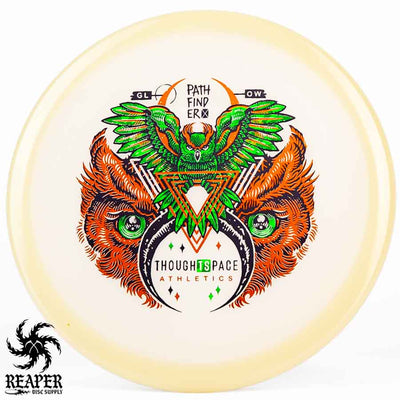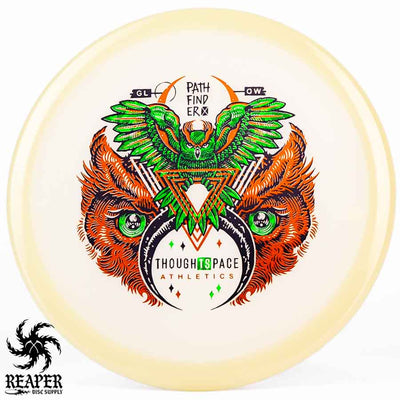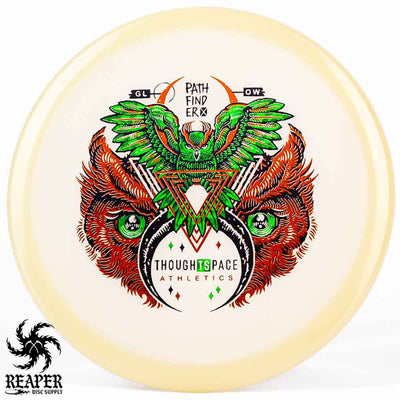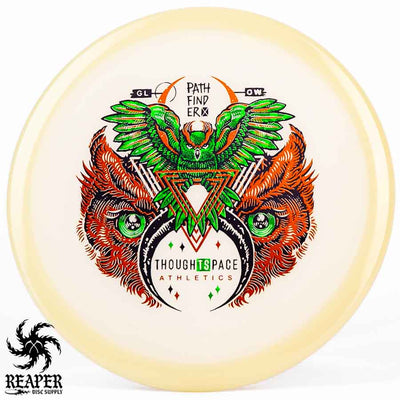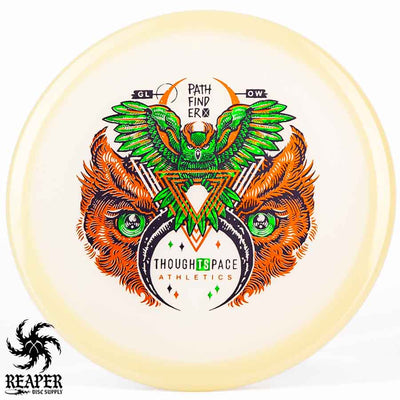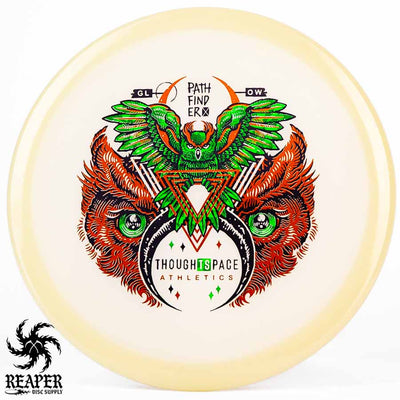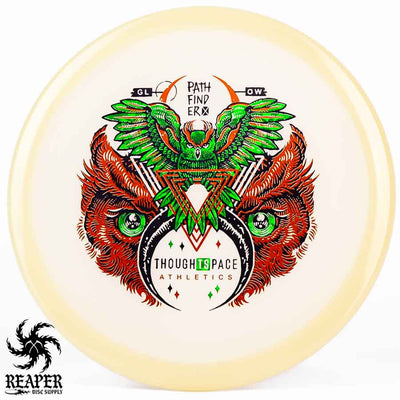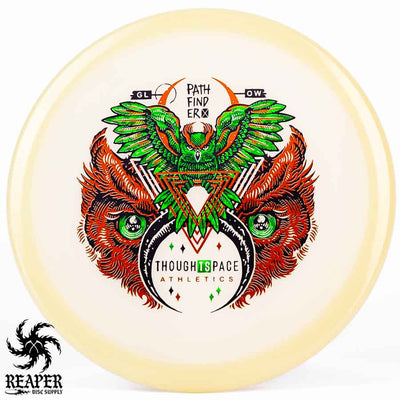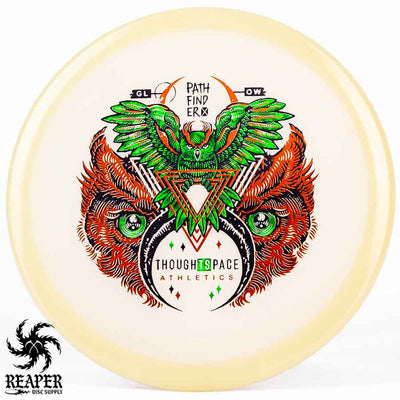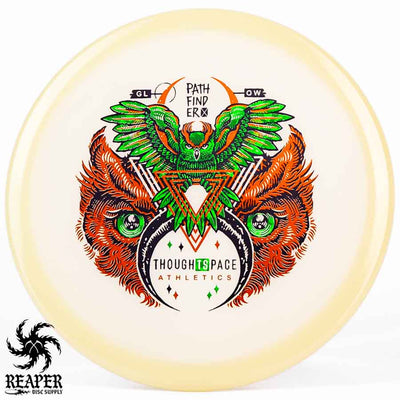 Take one look at the Thought Space Athletics Glow Pathfinder, and you can see why no one can keep them in stock. Featuring a three-color stamped owl in various color shift foils - these majestic discs are the perfect solution for night owl disc golfers.
The Glow Pathfinder is a reliable flying high glide midrange very similar to a Buzzz that can also be used for approach shots. Don't sleep on this stable midrange!
TSA's Glow plastic will shine bright during your darkest night rounds and tends to be just a tad more stable than Aura plastic. It also has incredible grip.
If you are looking for a bright glowing mid with an incredible stamp, check out the Thought Space Glow Pathfinder!
Check out more discs from Thought Space Athletics here including other versions of the Thought Space Pathfinder.
Thought Space Glow Pathfinder Flight Numbers
Speed

: 5

Glide

: 5

Turn

: 0

Fade

: 1
Commonly used for: Midrange
Stability: Stable
Experience: Any
Rim: Beadless
Glow Pathfinder Specs
Height

: 1.7 cm

Rim Depth

: 1.3 cm

Rim Thickness

: 1.4 cm

Diameter

: 21.5 cm

Flexibility

: 10.00 kg

Max Weight:

 178.5 gr