Special Edition Axiom Total Eclipse Proxy (Pre-Order)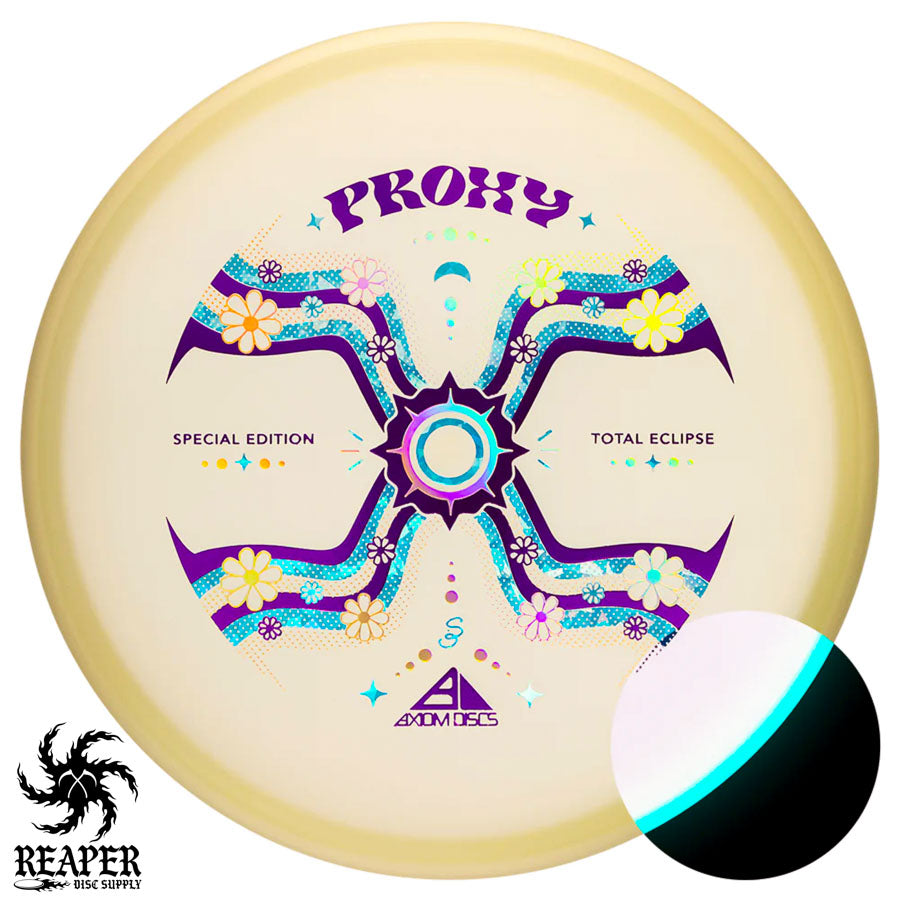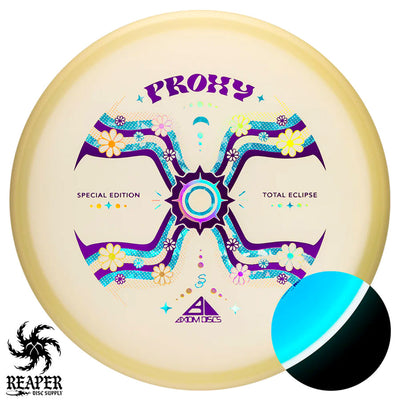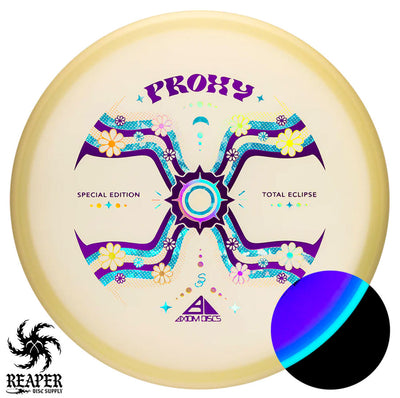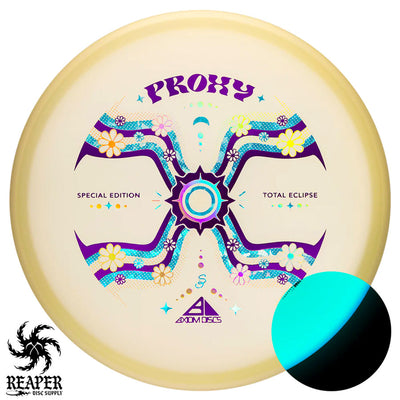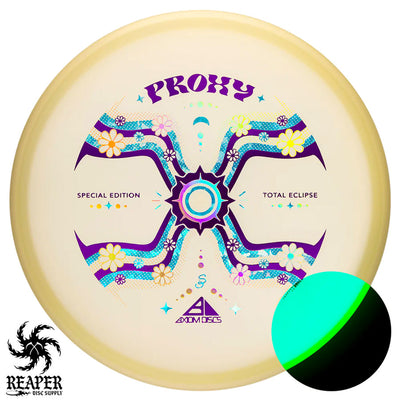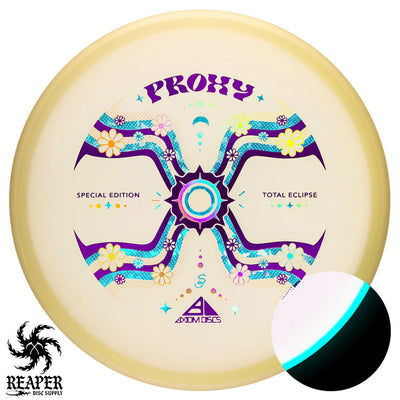 Note: This is a PRE-ORDER. Any other products on this order will ship at the same time. See below for more info.
Flight Numbers: 3 | 3 | -1 | 0.5
The Special Edition Axiom Total Eclipse Proxy is more than just a disc; it's that sweet moment when the universe seems to guide your throw directly towards the chains.
Crafted with love by Scott Oswalt, this disc radiates vibrant colors—Blue, Aqua, White, Purple, Green—that are stunning by day and transform into a mesmerizing glow as dusk falls. On the course, it's your steadfast partner, delivering straight flights, workable turn, and neutral stability across various speeds.
Whether you're a seasoned pro or a beginner, the Total Eclipse Proxy adapts to your style and pace, making those distant chains feel right within reach. It's a confidence boost in your hand, inviting you to unforgettable, soul-fulfilling rounds of disc golf.
Cheers to more birdies and a deeper love for this incredible game!
Pre-order info:
This is a pre-order. Note that glow colors will vary, and all discs are set at a competition-ready weight of 171-174g. While we will strive to meet specific requests, we cannot guarantee them due to high demand. The release and shipping date is pending confirmation from MVP. The entirety of your order will ship when this pre-order ships.