Shank And Destroy T-Shirt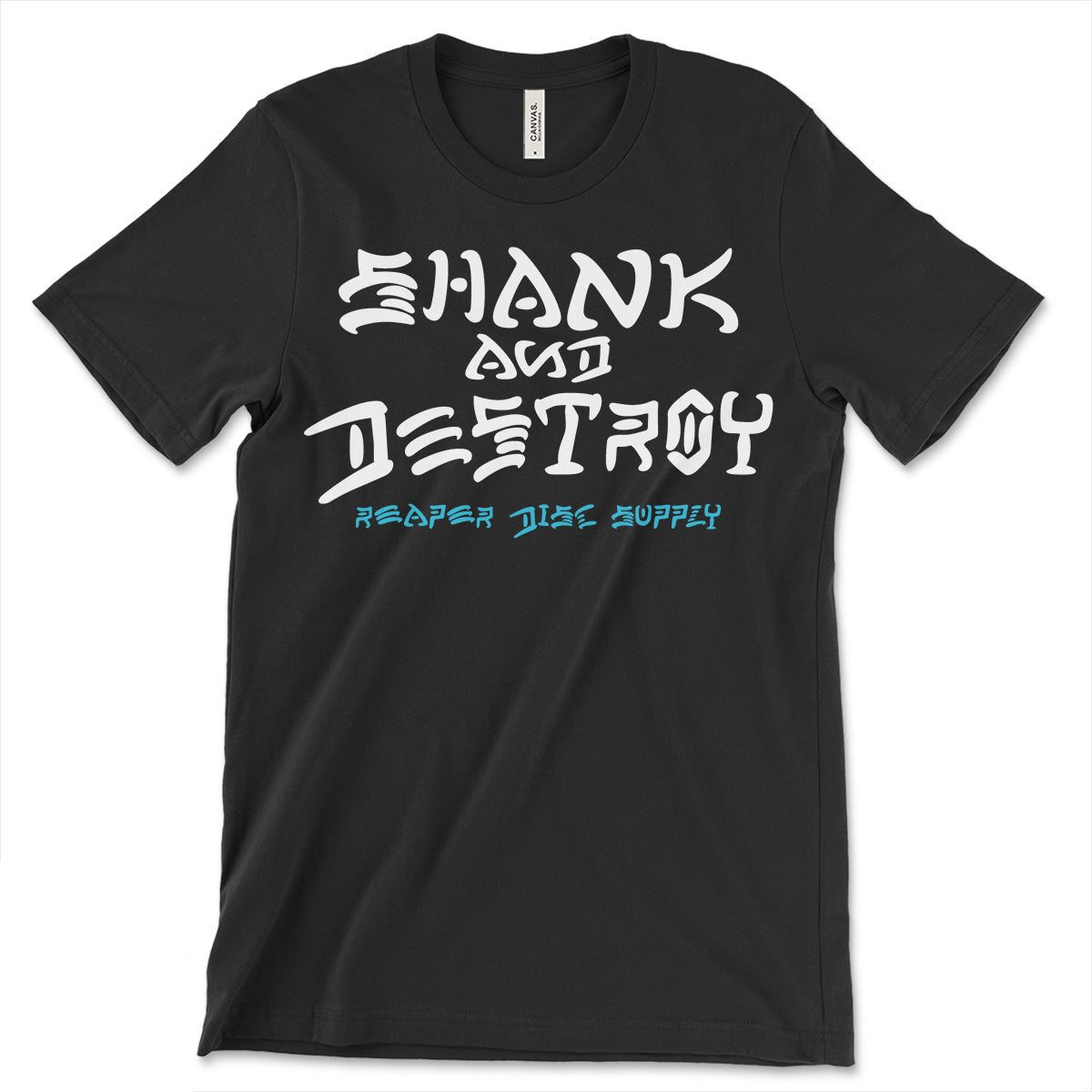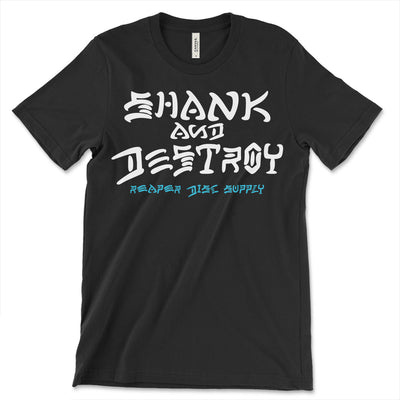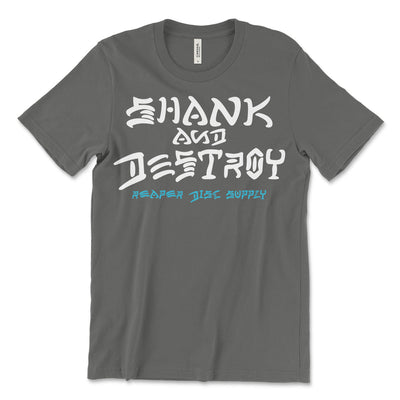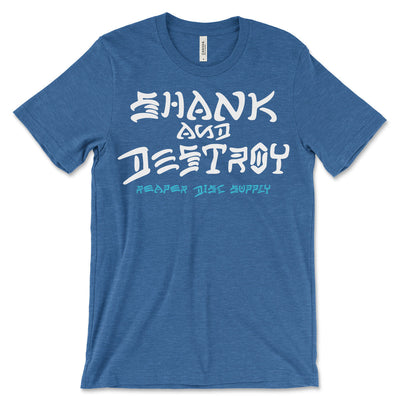 Our 'Shank And Destroy' disc golf t-shirt was hand-designed for all the other players who hit every tree. At least with this shirt, you'll look good doing it.
These extraordinarily comfortable Bella Canvas tees are available in black, grey, and blue. Size chart below.
We also have a Shank and Destroy hoodie.