Reaper X EDGE Charity Collab (Raptor)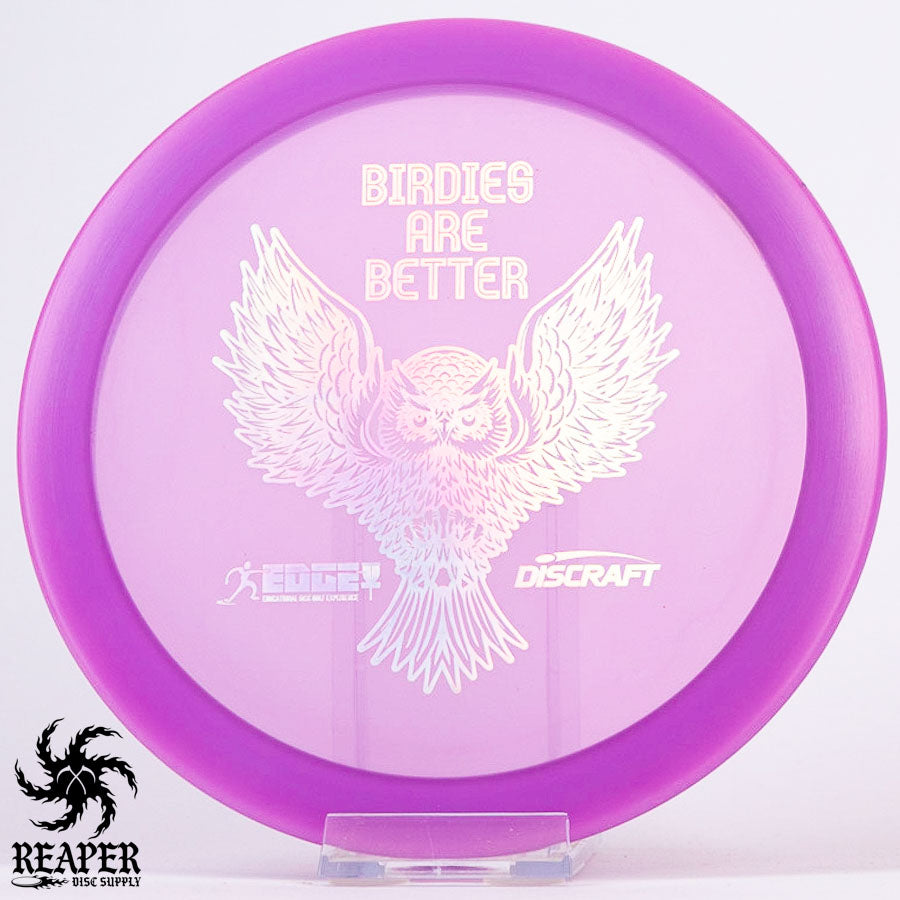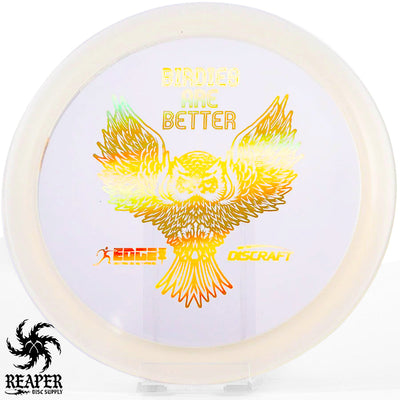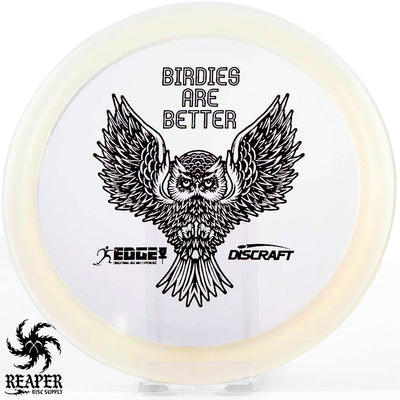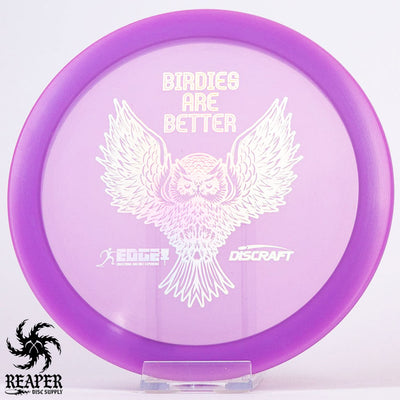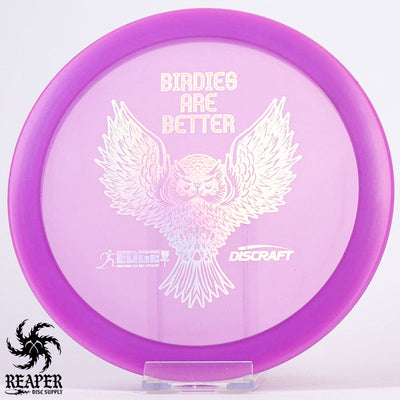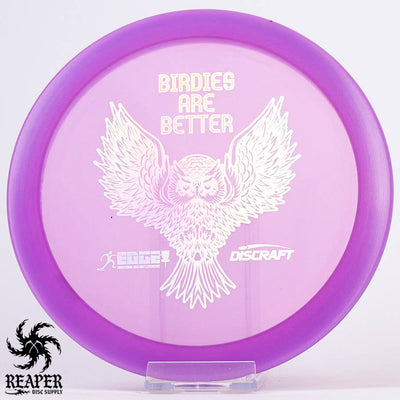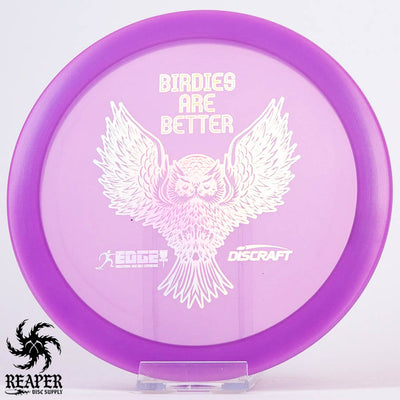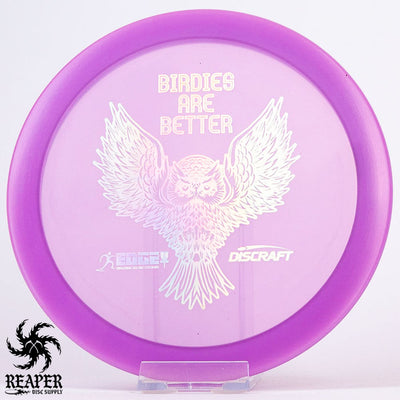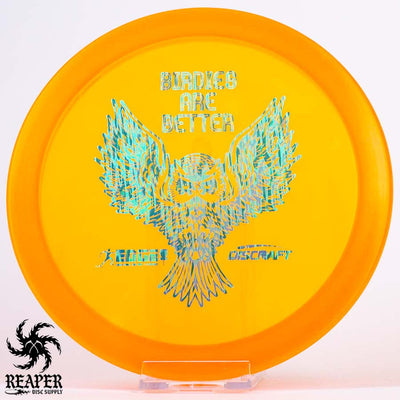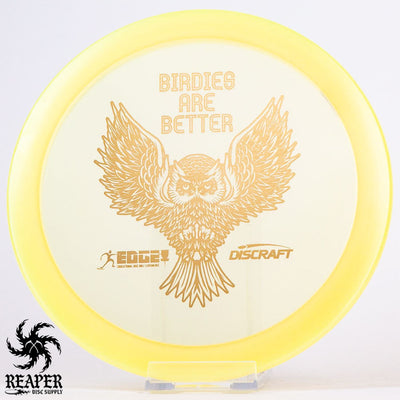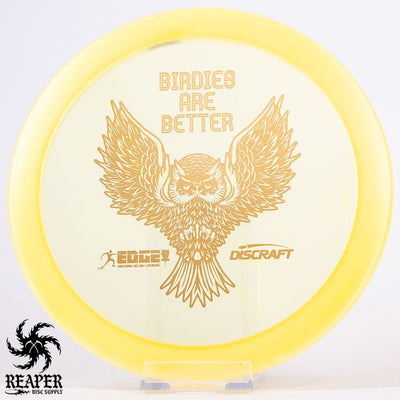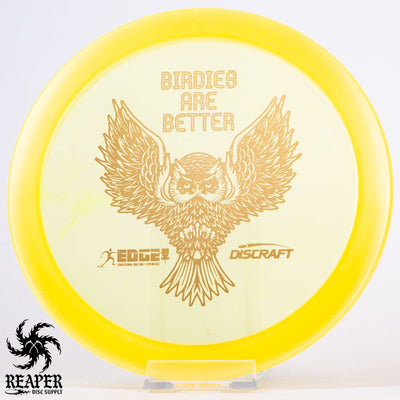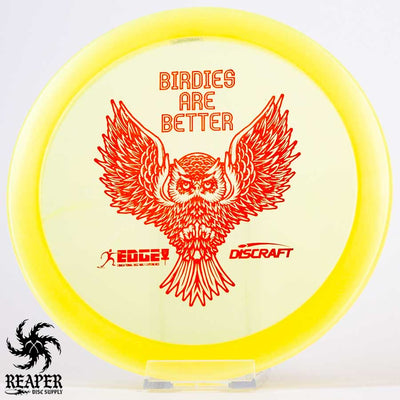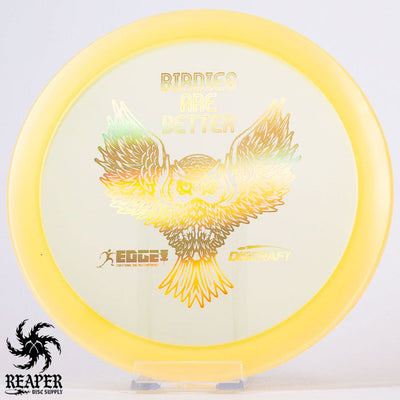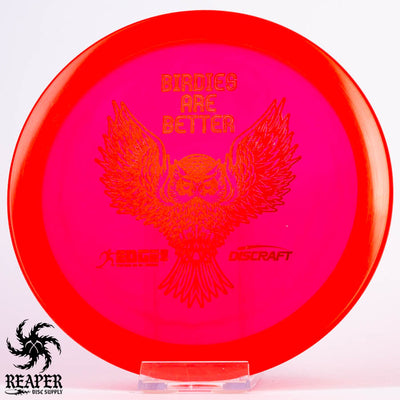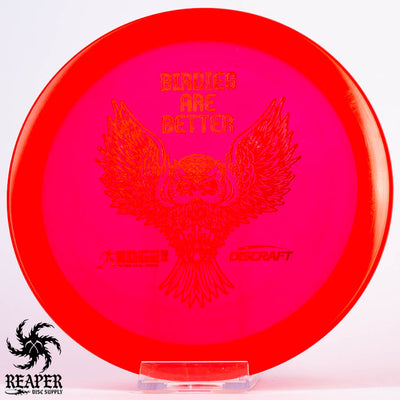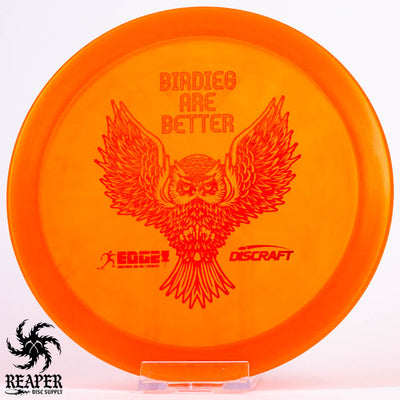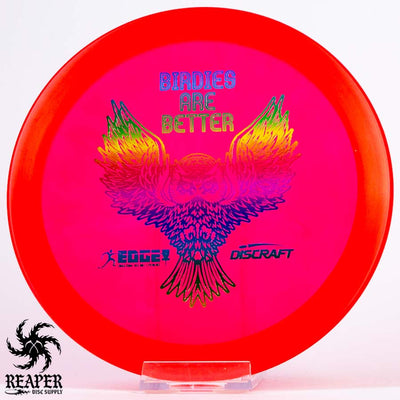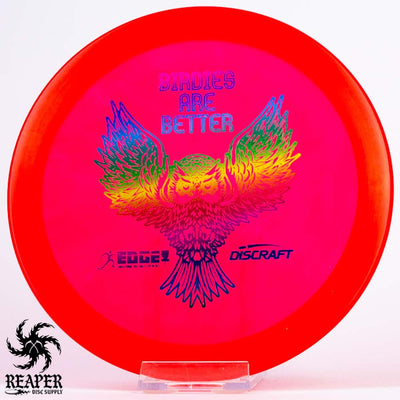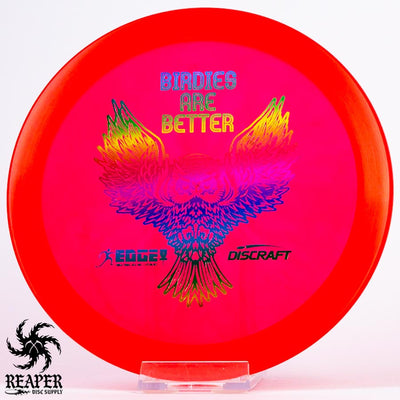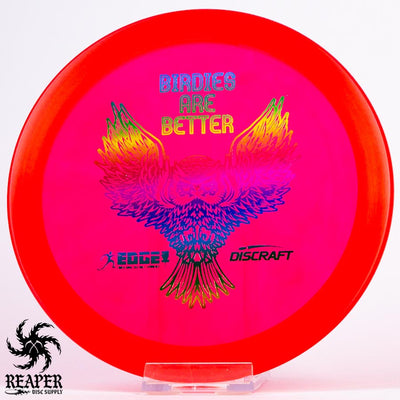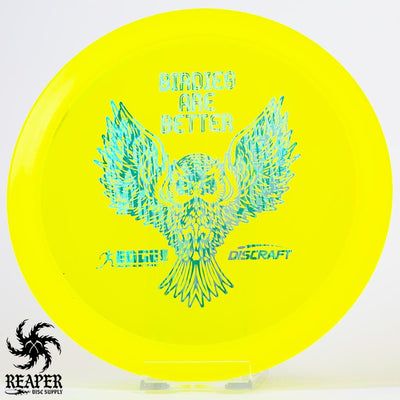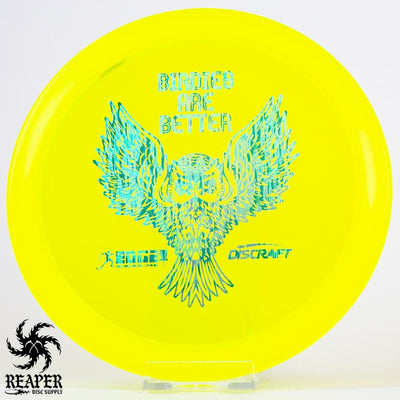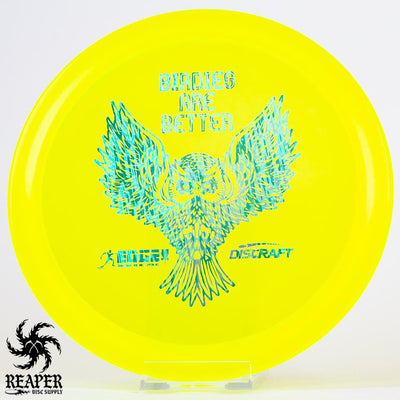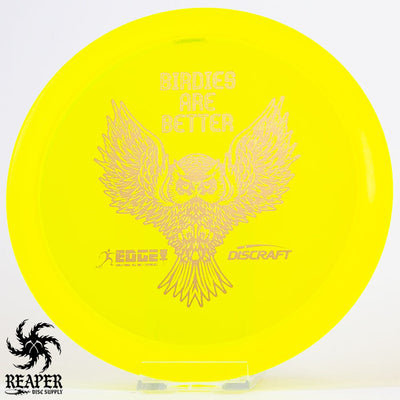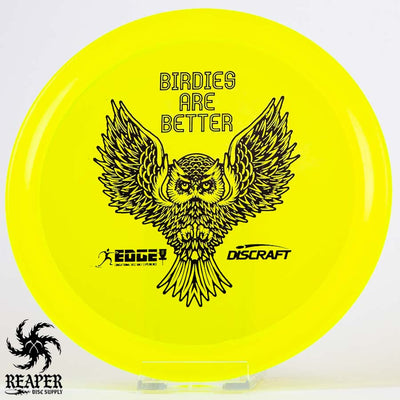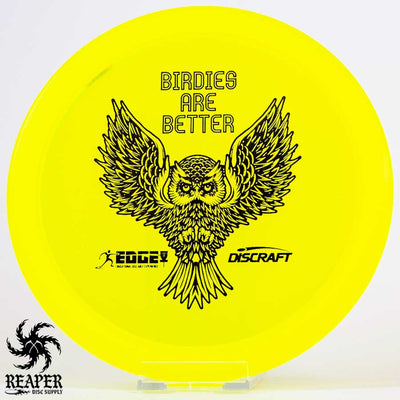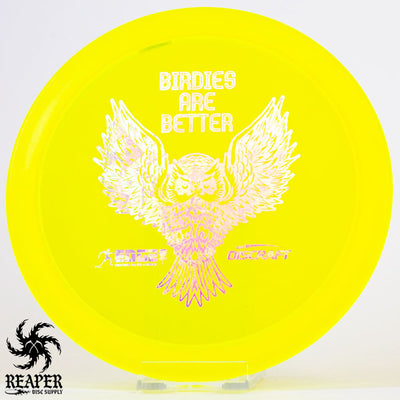 We designed this Z Raptor stamp for EDGE (Educational Disc Golf Experience), a non-profit charity that provide disc golf education for youth and adolescents.
*All proceeds ($21.95) from every disc sold goes directly to EDGE.*
Our design features a hand-drawn owl with the text "birdies are better." We designed this stamp in collaboration with Jay Reading, a founding member of EDGE and a professional disc golfer with over 100 PDGA wins.
These are only going to be available on our site once and there are limited quantity available - so don't miss out on this chance to get a sweet disc while also helping an incredible charity!
Flight Numbers
Speed

: 9

Glide

: 4

Turn

: 0

Fade

: 3
Commonly used for: Distance Driver
Stability: Overstable
Experience: Intermediate to Advanced
Rim: Beadless
Dimensions & Specs
Height: 

1.9 cm

Rim Depth: 

1.1 cm

 
Rim Thickness: 

1.9 cm

Diameter: 

21.3 cm

Flexibility: 

12.13 kg

Max Weight: 

176.8 gr