Reaper Death Metal Disc Golf Towel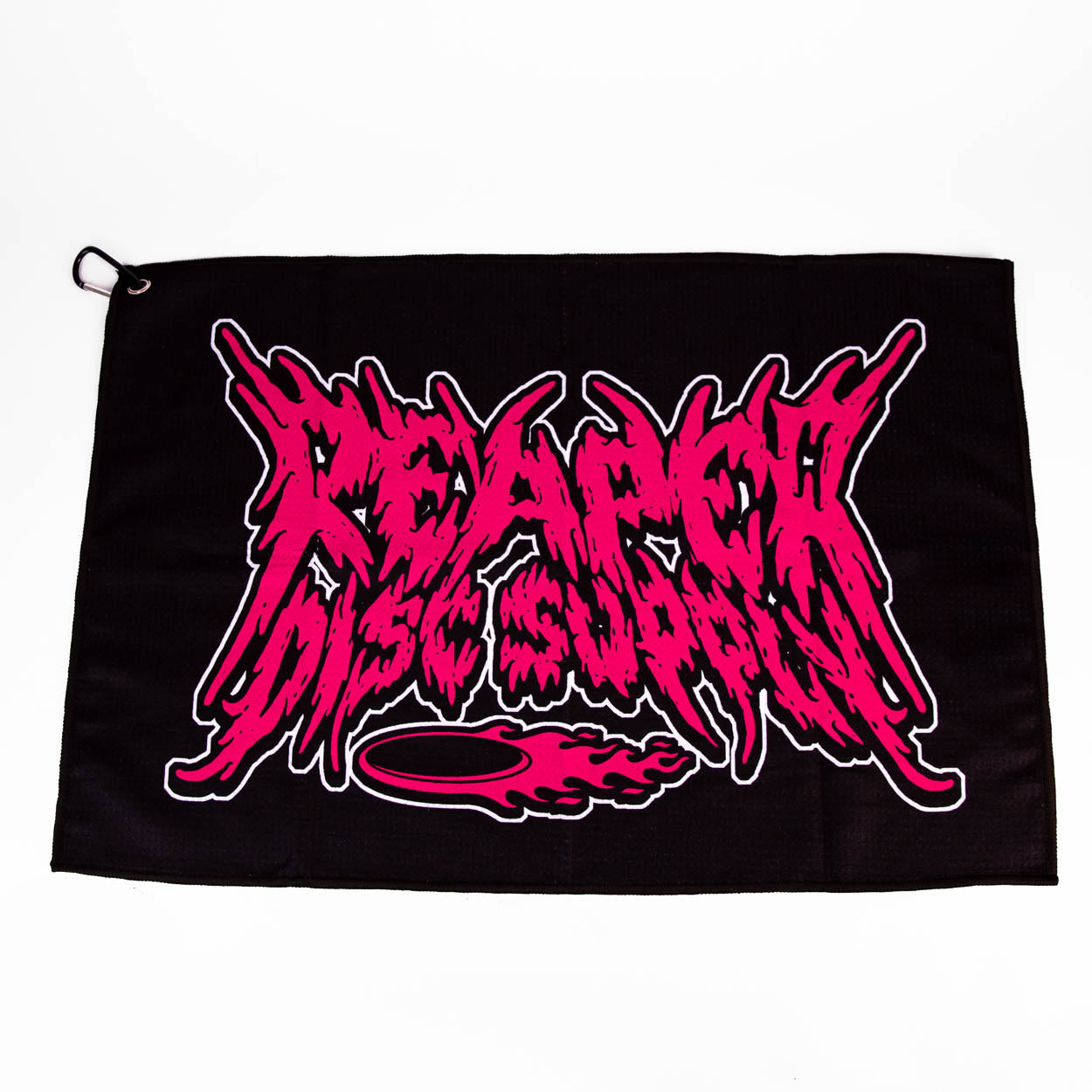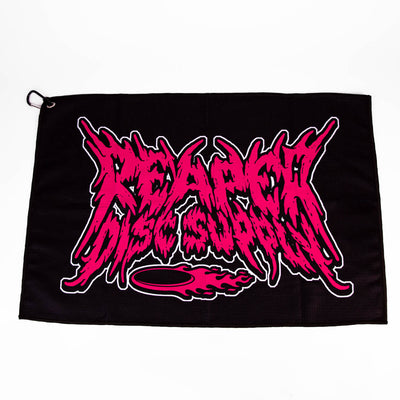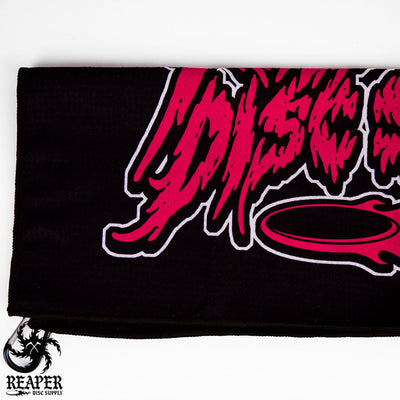 Introducing the Death Metal Disc Golf Towel by Reaper Disc Supply - the ultimate tool for keeping your discs pristine while headbanging on the course.
Our custom printed microfiber towel has super water absorption and quick drying technology, providing a lethal drying force that swiftly eliminates moisture and mud. Featherweight yet durable, the highly compact Death Metal Towel wraps the power of cleaning might into its ultra-portable design, making it easier to destroy the competition and get moisture off your discs.
We have more towels for disc golf here.
With a built-in clip to attach to your disc golf bag, the unrivaled durability and machine-washable convenience of this towel puts it in a class of its own.
Unleash your game's full potential with Reaper Disc Supply's Death Metal Disc Golf Towel - your discs' salvation is at hand.
Supreme absorption
Rapid drying
Ultra lightweight
Relentless durability
Effortlessly washable
Compact portability