Prodigy PA-5 400 Glow Glimmer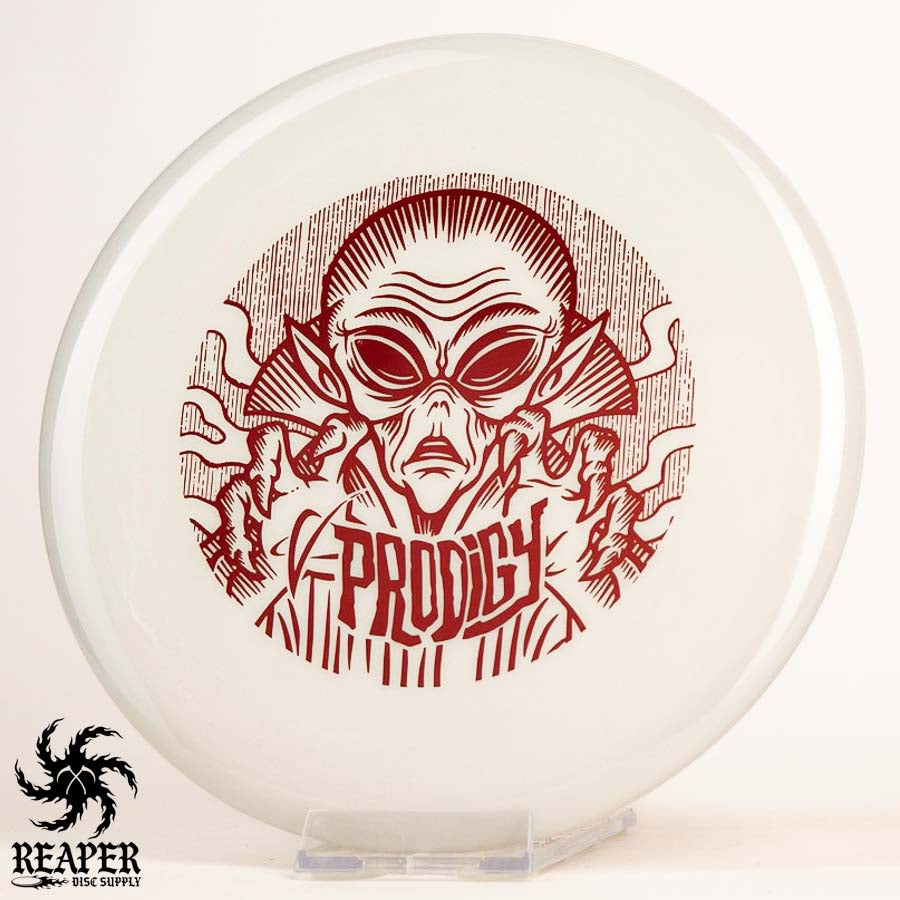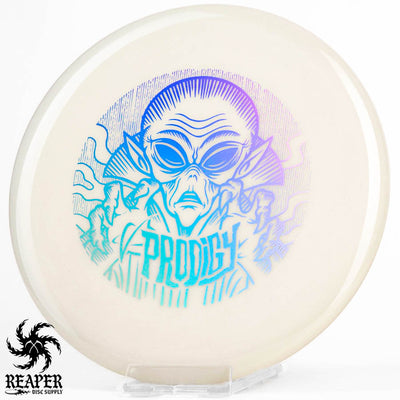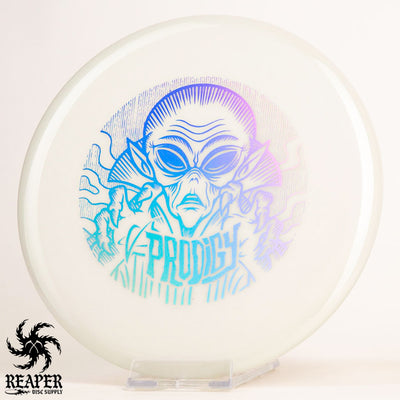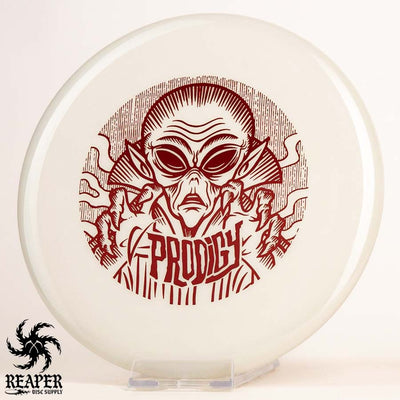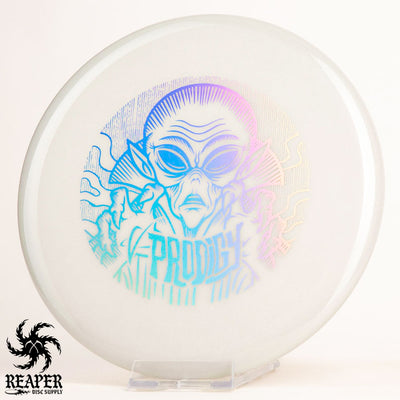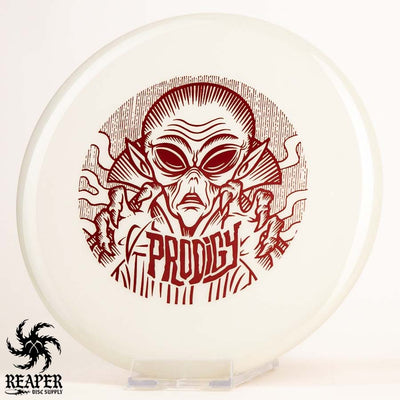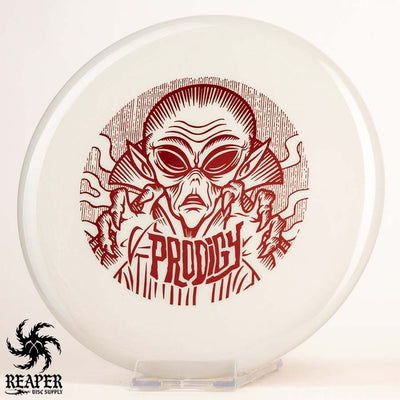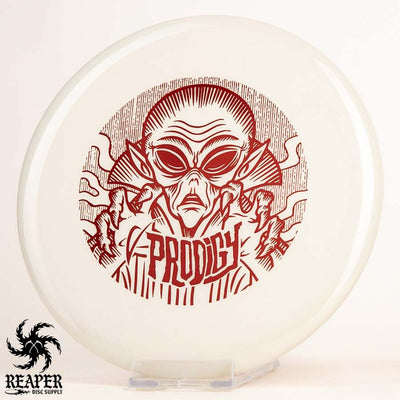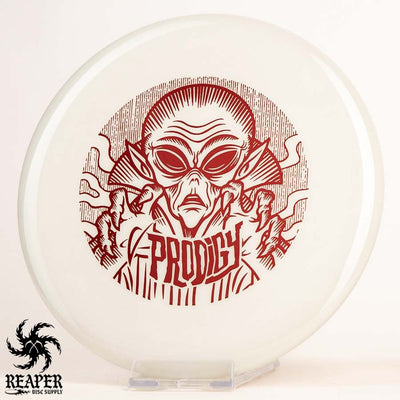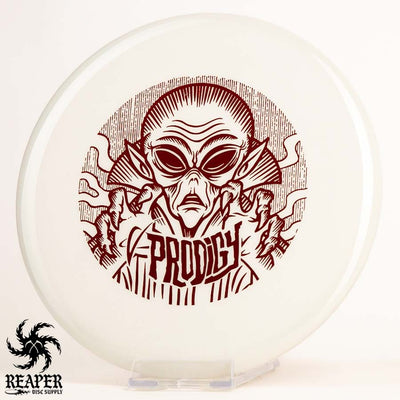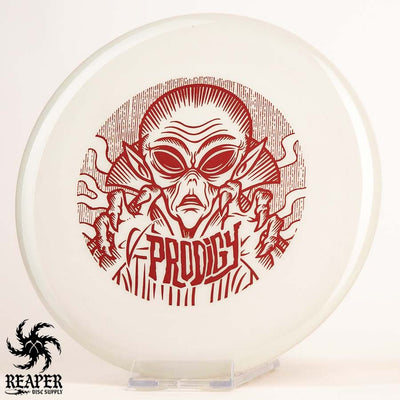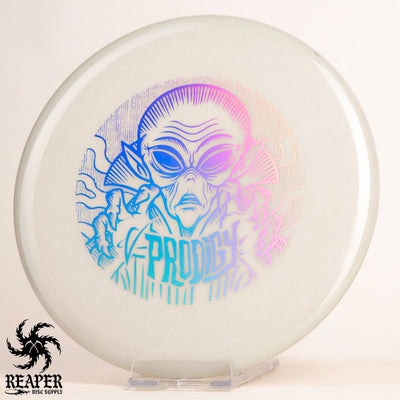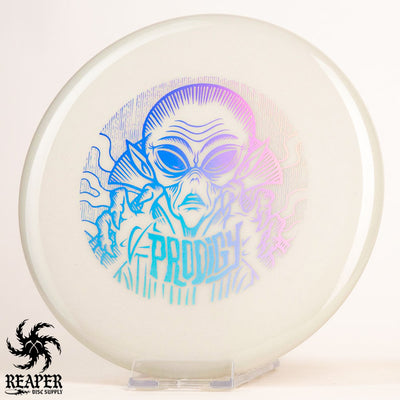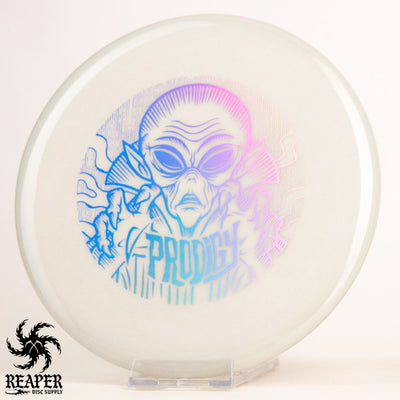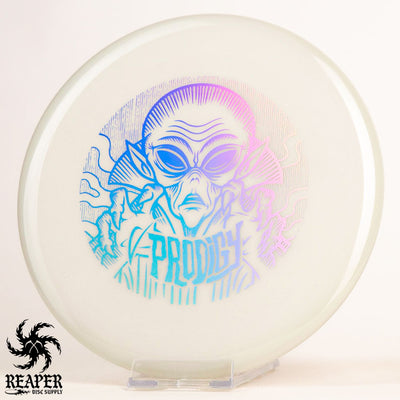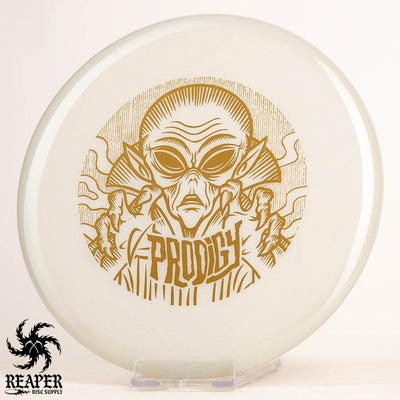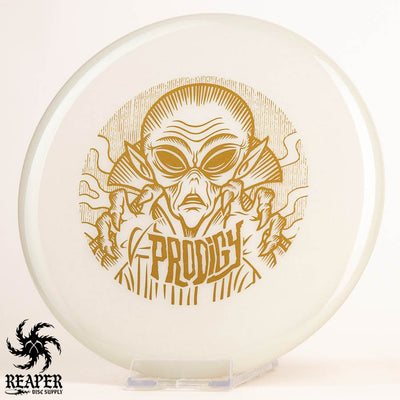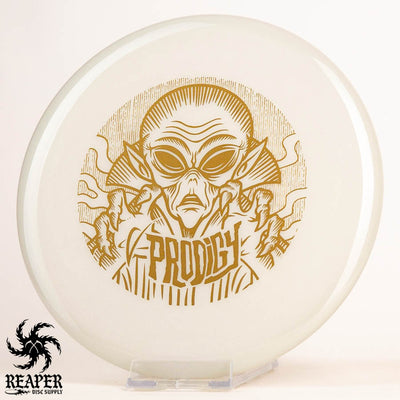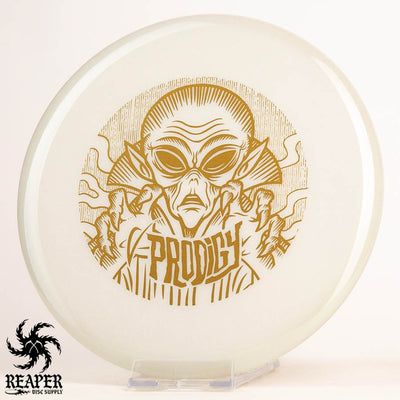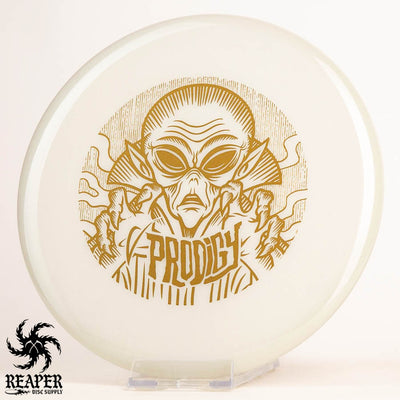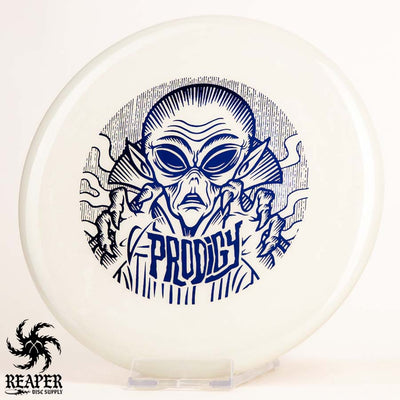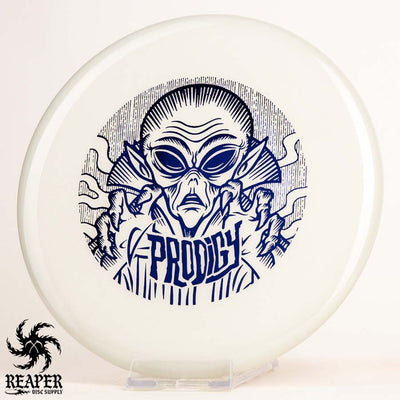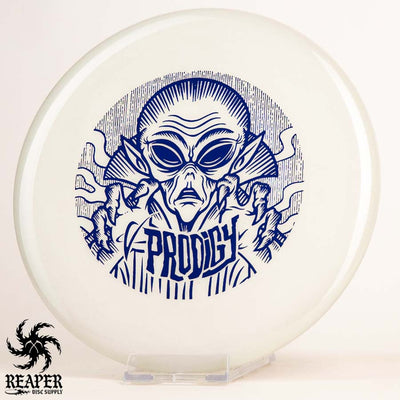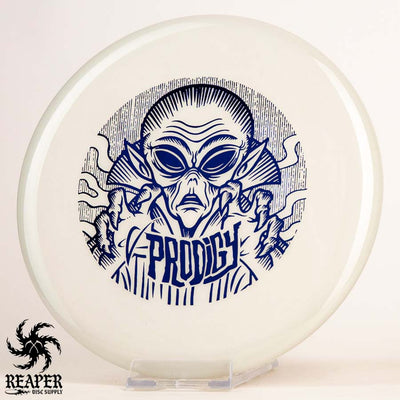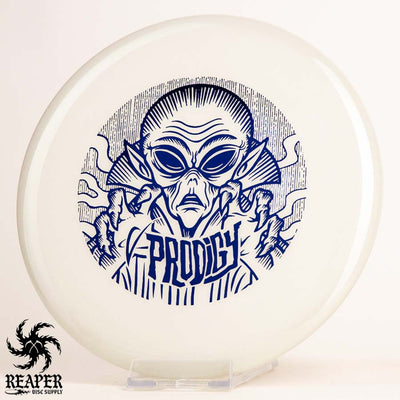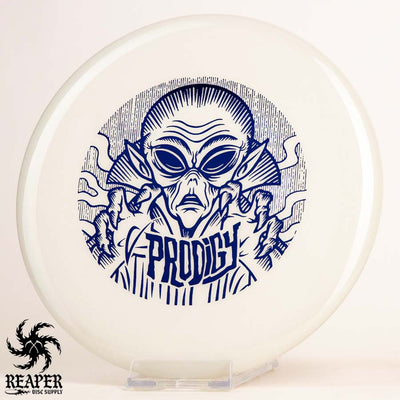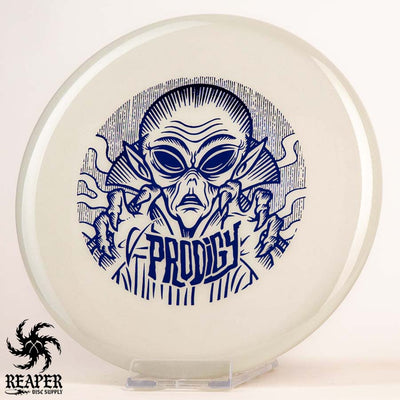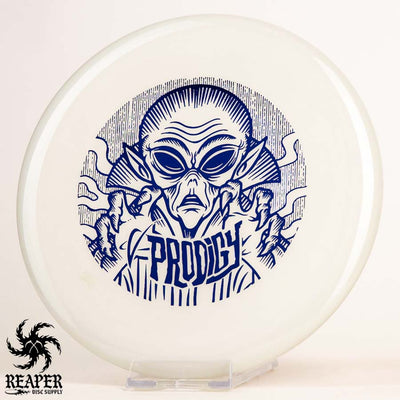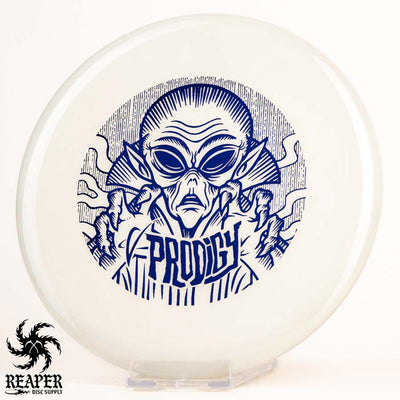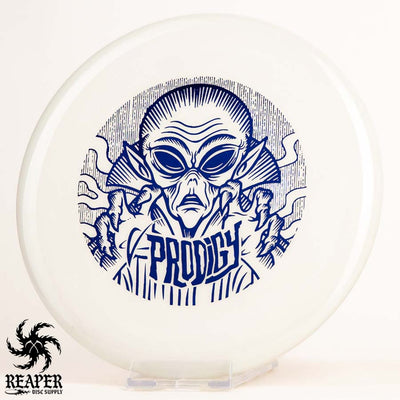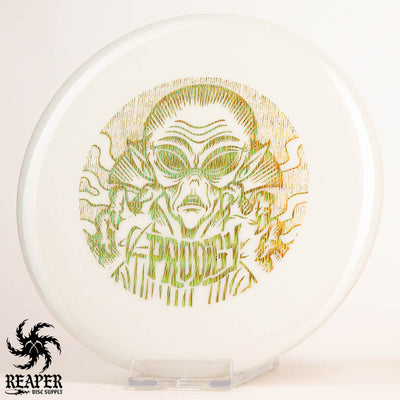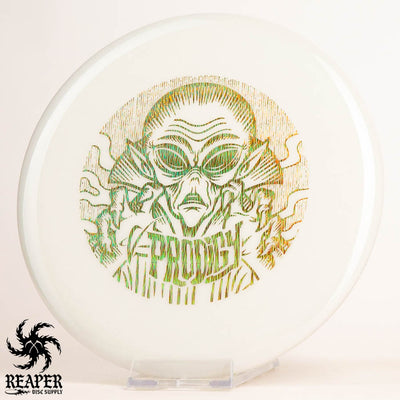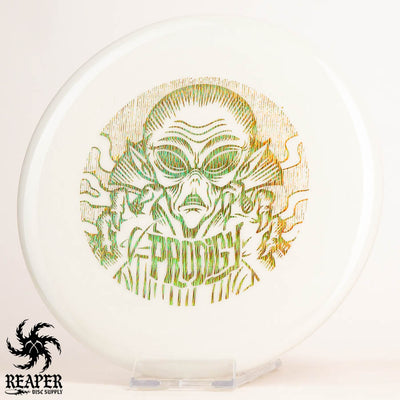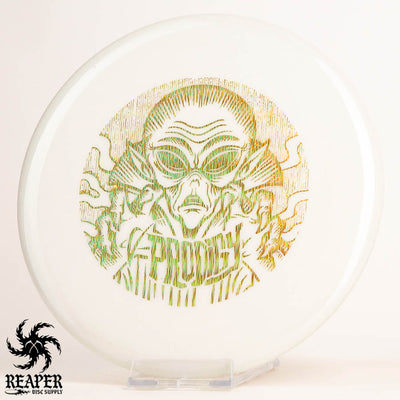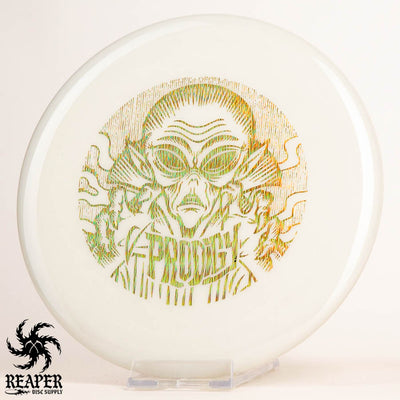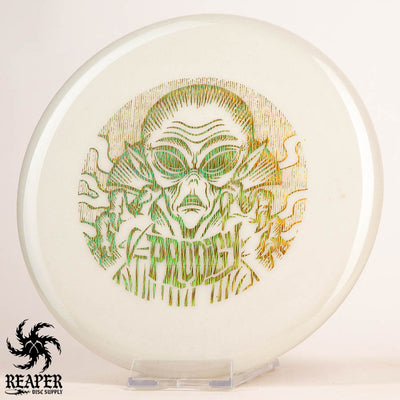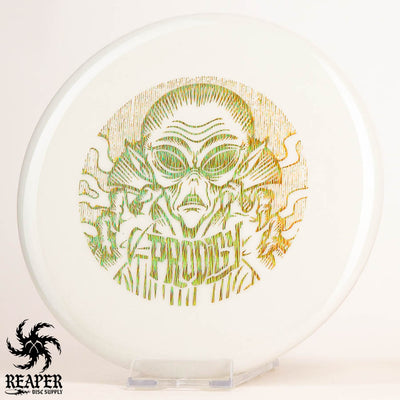 These limited edition Glow Prodigy PA-5 Halloween putters are made with bright-glowing 400 Glimmer plastic and a dope 'Encounter' stamp. If you are looking for an understable throwing putter for your next glow round, this is the disc you need. Great for anhyzer approach shots and hyzer flips through the woods.
Shop all of our glow discs right freaking here.
Prodigy PA-5 Glow Flight Numbers
Speed

: 3

Glide

: 4

Turn

: -2

Fade

: .5
Commonly used for: Putt & Approach
Stability: Understable
Experience: Any
Rim: Beadless
Dimensions & Specs
Height

: 1.9 cm

Rim Depth

: 1.4 cm

Rim Thickness

: 0.9 cm

Diameter

: 21.4 cm

Flexibility

:  6.36 kg

Max Weight:

 177.6 gr