MVP James Conrad Eclipse R2 Neutron Nomad (Pre-Order)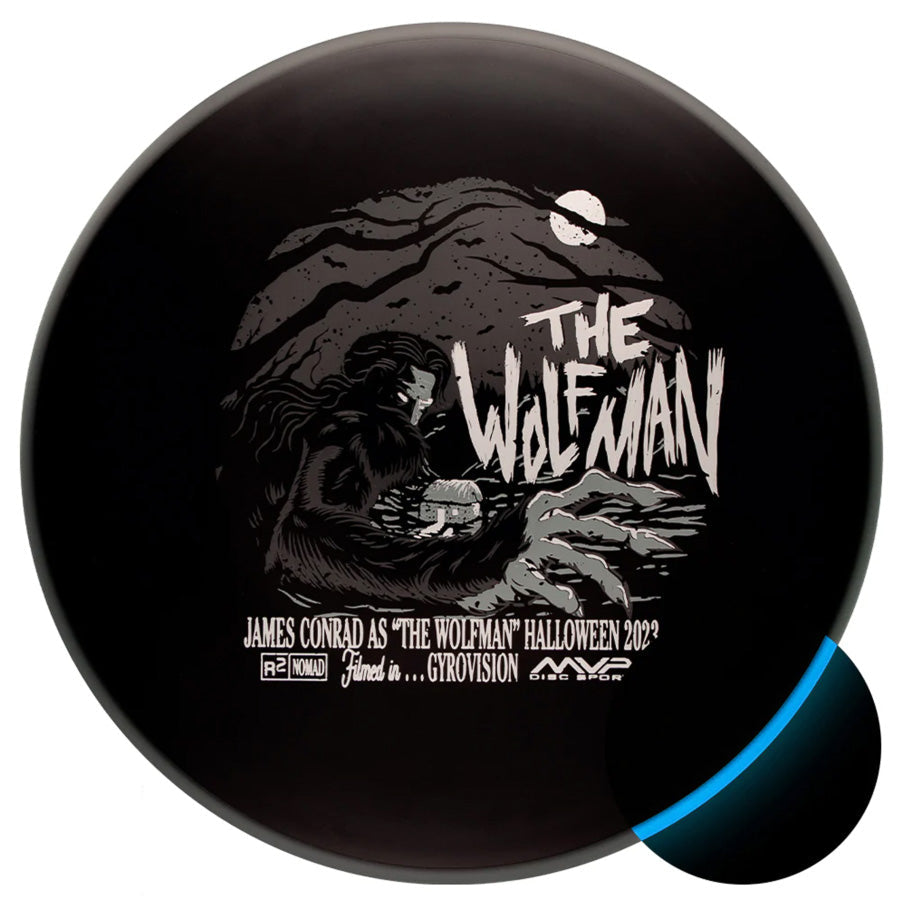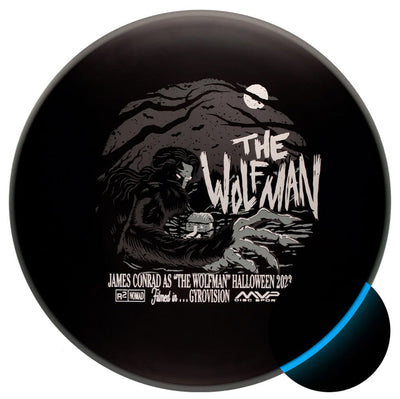 Note: This is a PRE-ORDER. Any other products in this order will ship at the same time. See below for more info.
Flight Numbers: 2 | 4 | 0 | 1
It's whispered that, under the full moon's light, James Conrad might be spotted wandering the wilds. With glowing eyes, shining fangs, formidable claws, and a mane of luscious hair, he's always on the hunt for his next birdie—and he's destined to find it.
In the first act of our spine-tingling double feature, Green C Studio presents James Conrad, the friendliest guy you could know, in the role of the Wolfman! Boasting a straight-stable flight that holds true to any angle you release it on, and a rim aglow with blue luminescence, you'll stride confidently into your night rounds with the first-ever Eclipse R2 Neutron Nomad.
Let it unleash your inner beast as it lights up the fairways—introducing your very own MVP James Conrad Eclipse R2 Neutron Nomad!

Pre-order info:
This is a pre-order. Note that glow colors will vary, and all disc weights will be random (165-175g). While we will strive to meet specific requests, we cannot guarantee them due to high demand. The release and shipping date is pending confirmation from MVP. The entirety of your order will ship when this pre-order ships.