MVP Cosmic Neutron Nano Mini Disc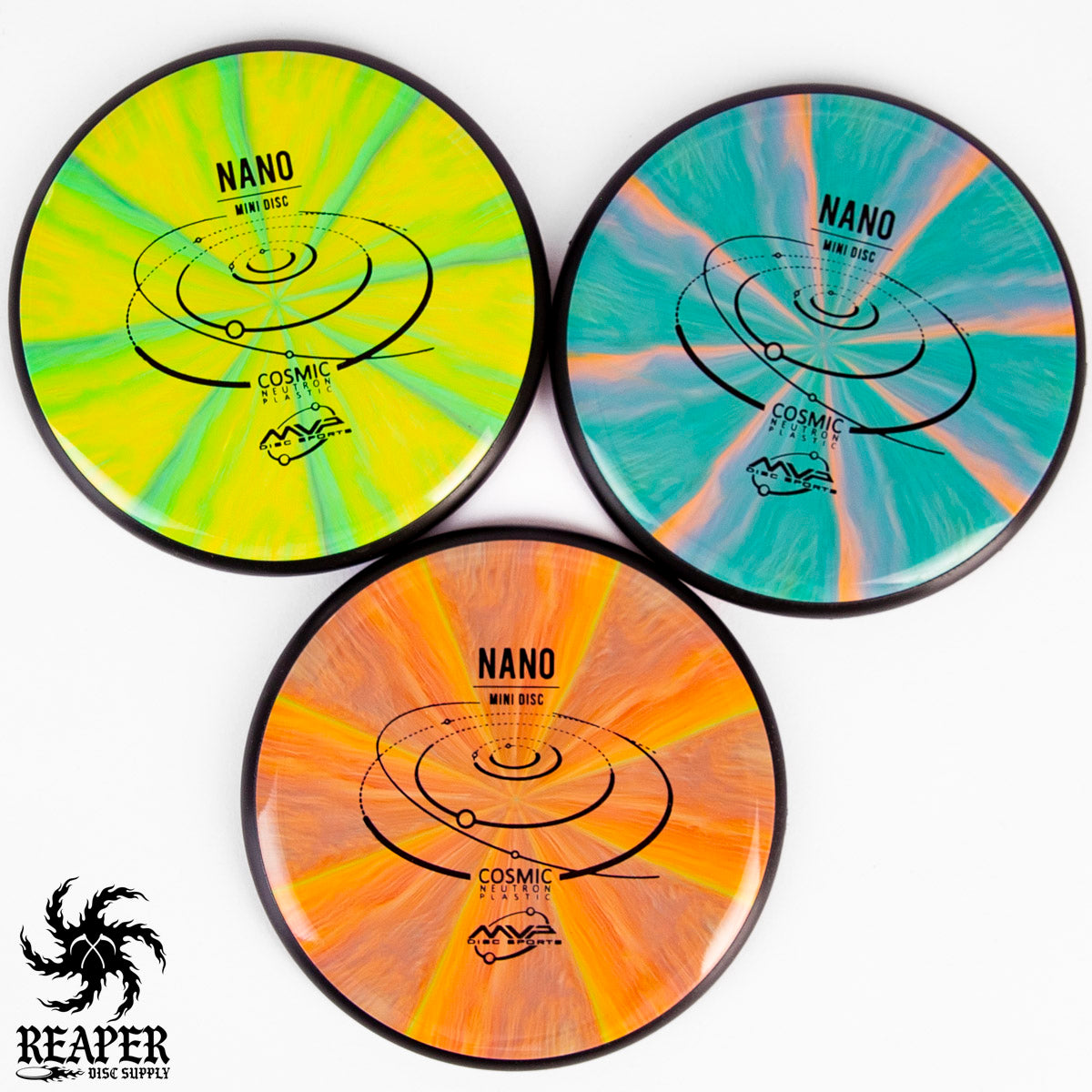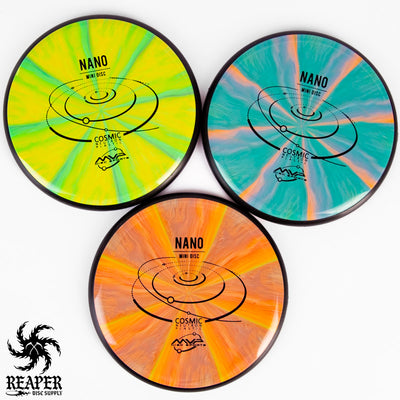 The MVP Cosmic Neutron Nano Mini Disc is a standout in the MiniDisc class, boasting the same premium quality and aesthetics as full-sized golf discs but in a conveniently smaller diameter. This straight-stable mini disc, crafted from MVP's Cosmic Neutron plastic, dazzles with bright, swirly colors, making it not just a functional tool but a visually appealing one as well.
Ideal for both marking your lie in competitive play and for mini disc golf, the Nano offers a versatile flight pattern, capable of handling both low-power indoor throws and more ambitious high-power outdoor shots, making it an essential addition for every MVP enthusiast.