Mint Discs Sublime Longhorn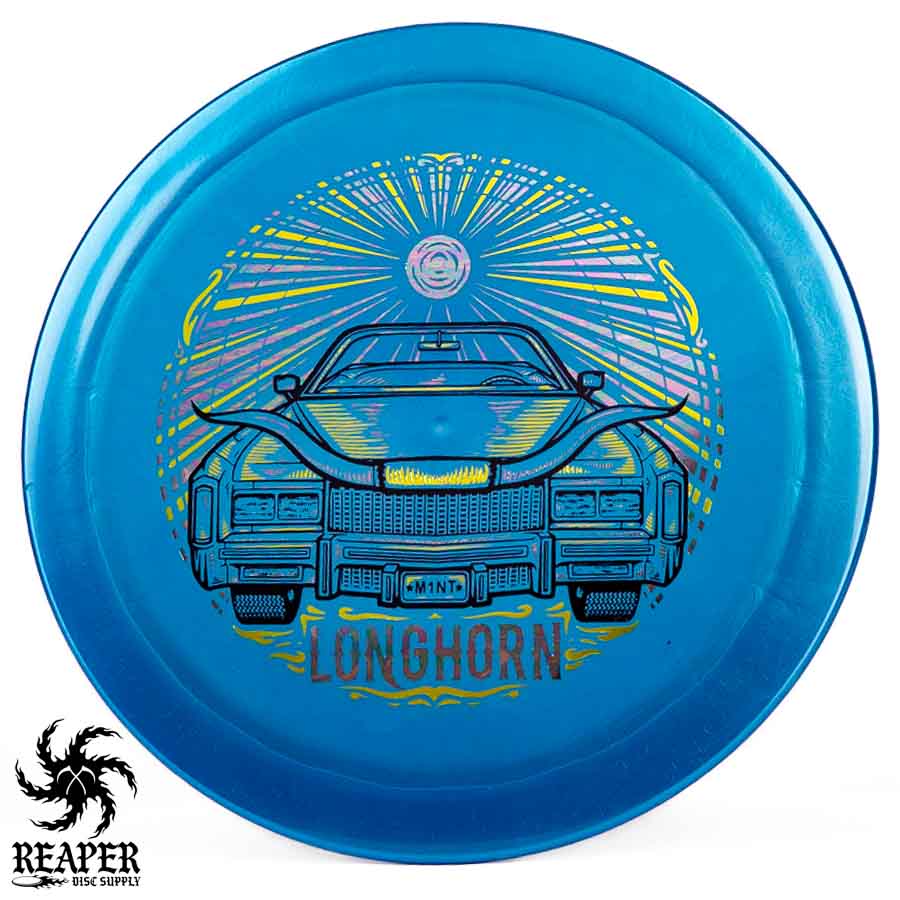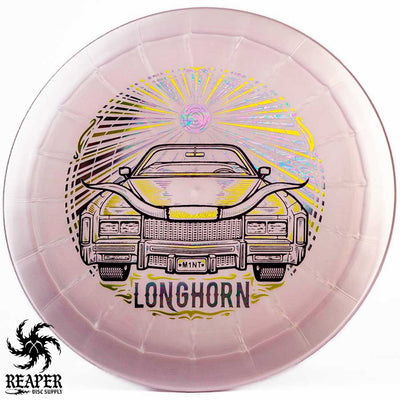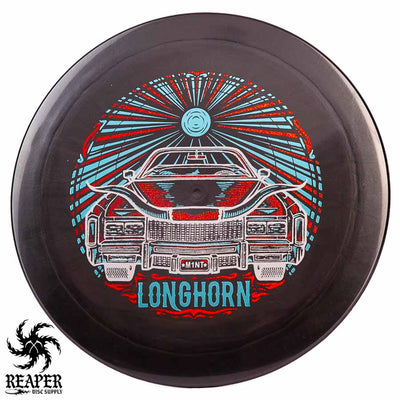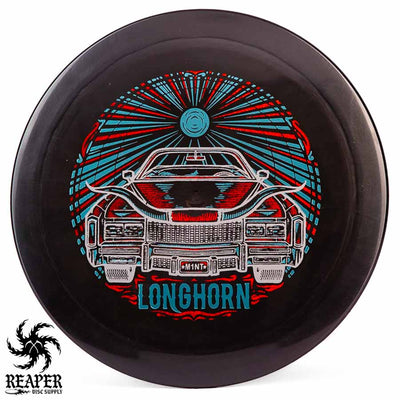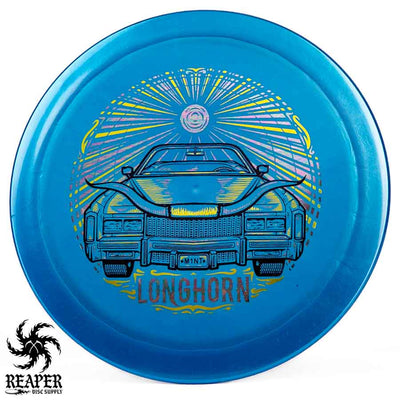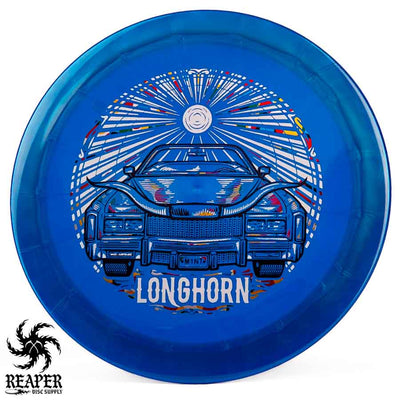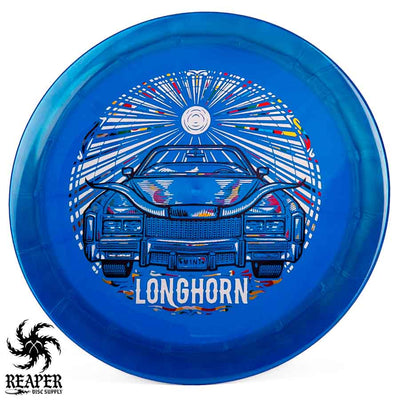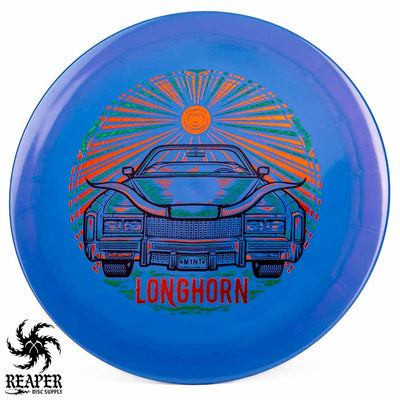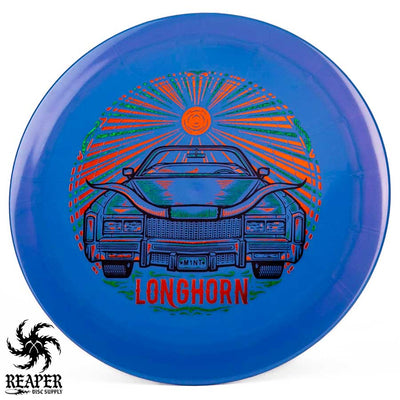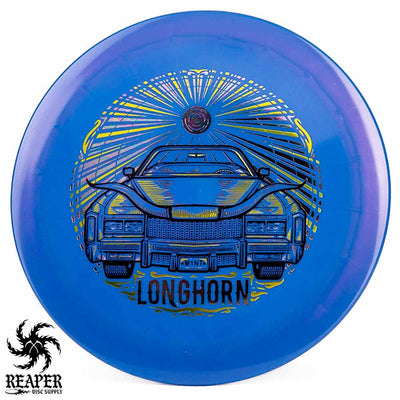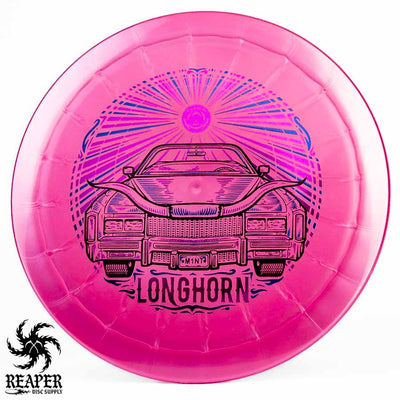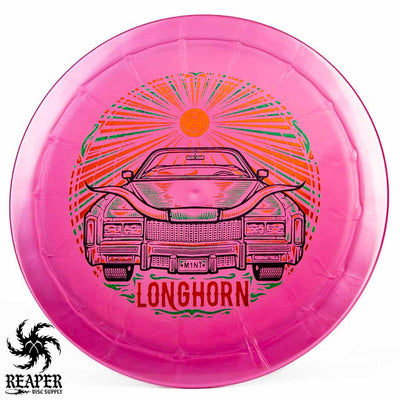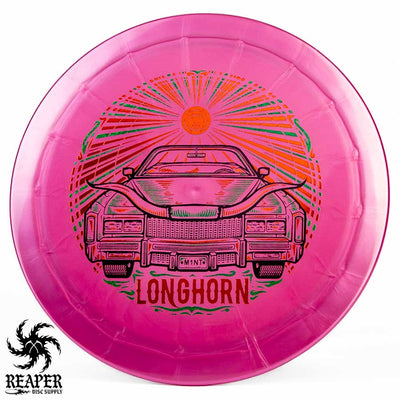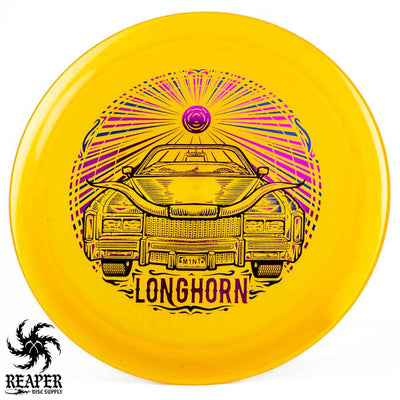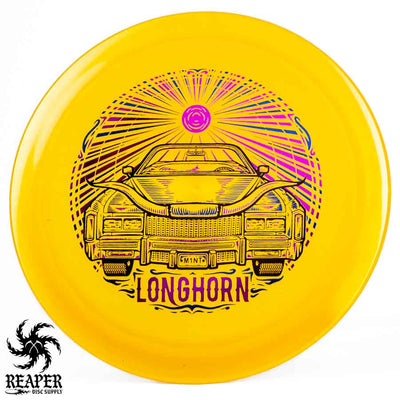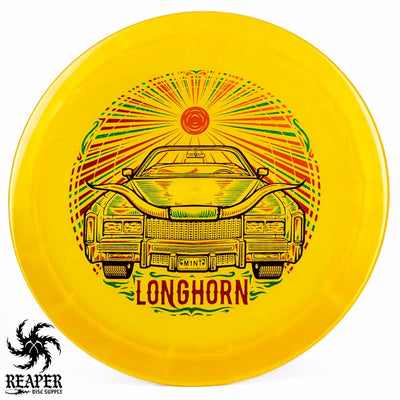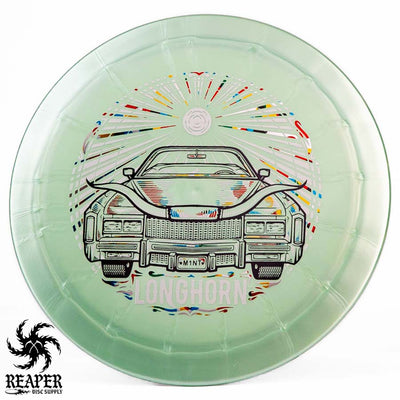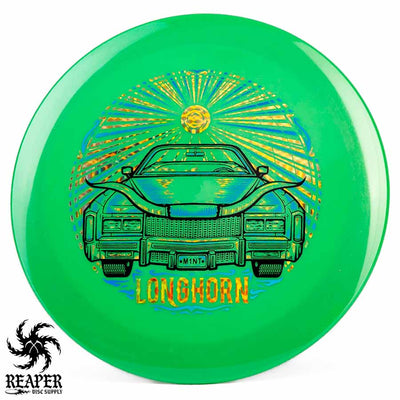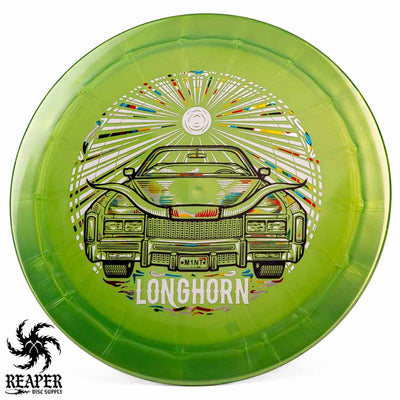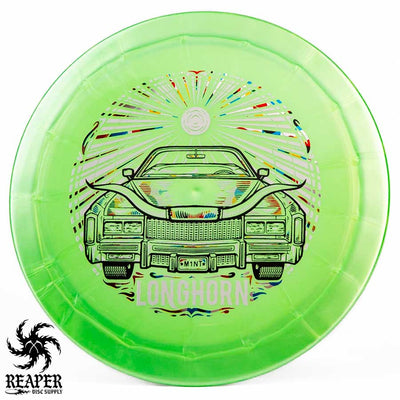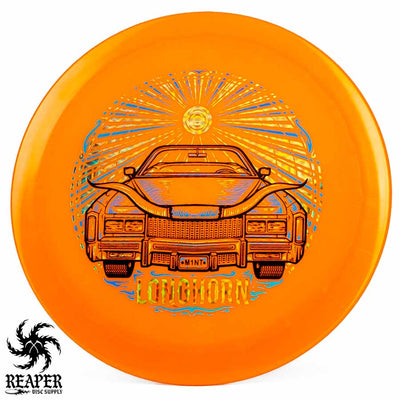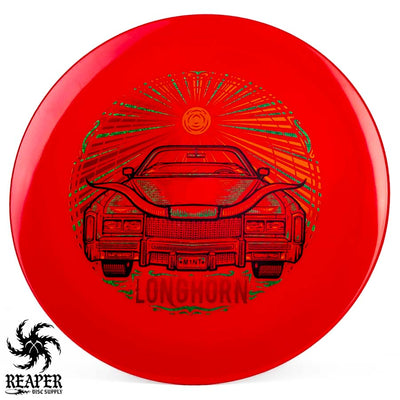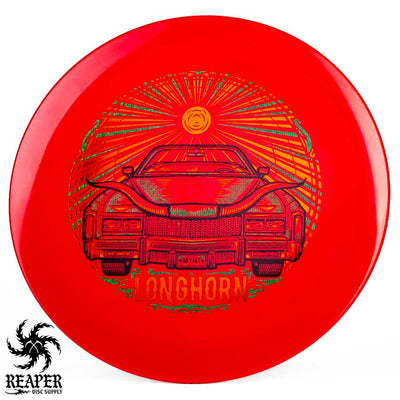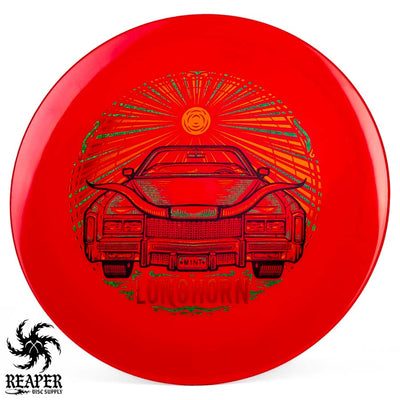 Sizzle on the course with the dazzling Mint Discs Sublime Longhorn. With its metallic sparkle, this disc packs an aesthetic punch, yet offers consistent performance. It's a brilliant companion to the understable Freetail, flipping up flat and charging down the fairway before culminating in a trusty fade. Beyond its looks and capabilities, the Sublime Longhorn is a game-changer, tirelessly ensuring your drives reach new lengths and heights. Get ready to elevate your disc golf experience with this perfect blend of sparkle, grip, and flight precision.

Shop more Mint Disc Longhorns here.
Flight Numbers
Speed: 11
Glide: 4
Turn: -1
Fade: 2.5
Commonly Used For:
Distance drives, shaping shots, moderate wind conditions
Stability:
Stable to overstable
Experience Level:
Intermediate to advanced
Rim Feel:
Comfortable, grippy
PDGA Dimensions
Height: 1.5 cm
Rim Depth: 1.2 cm
Rim Thickness: 2.1 cm
Diameter: 21.3 cm
Flexibility: 9.89 kg
Max Weight: 176. 8 gr