Mint Discs Nocturnal Glow Longhorn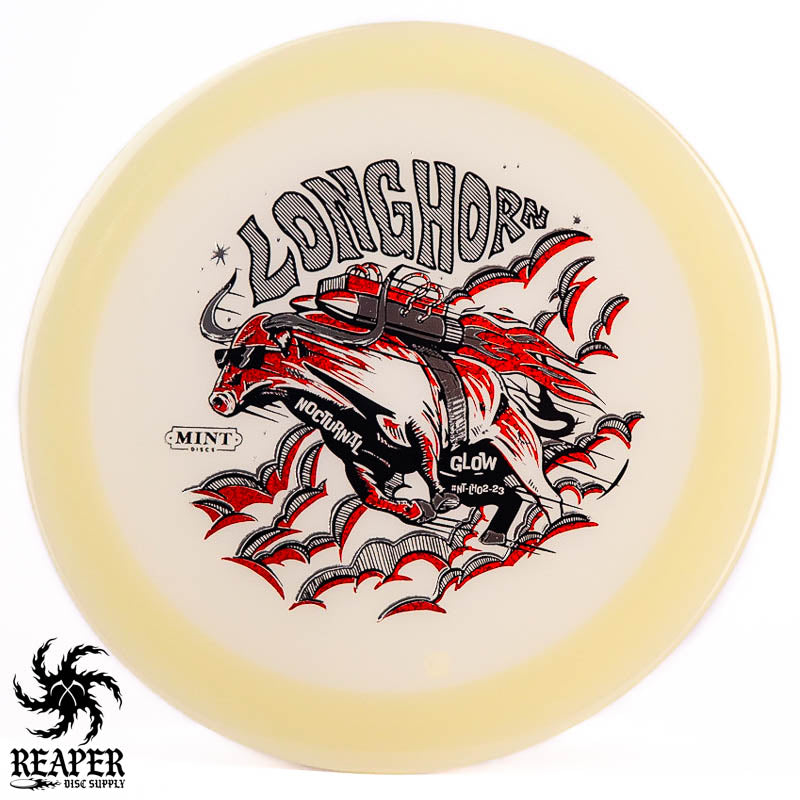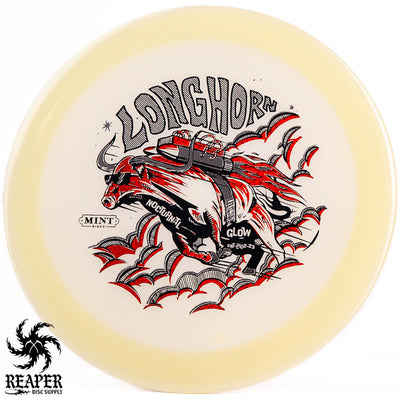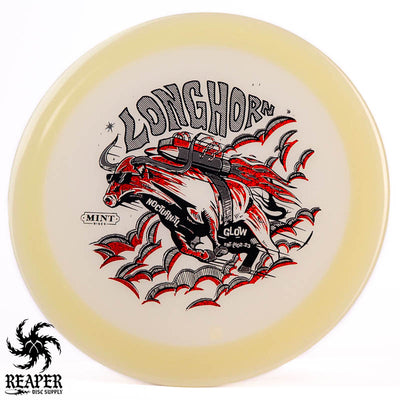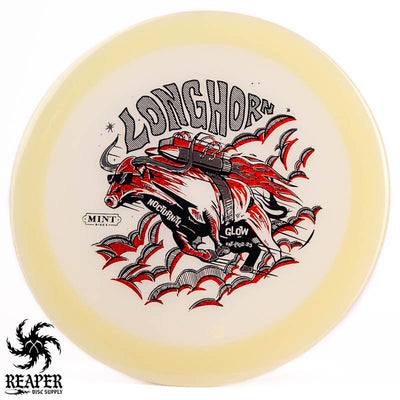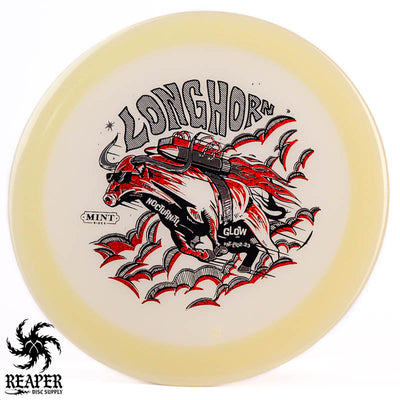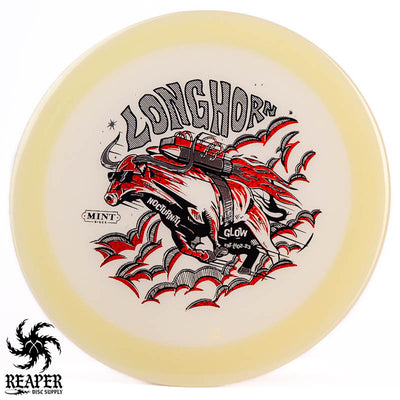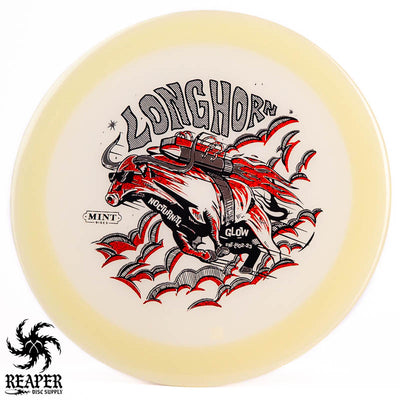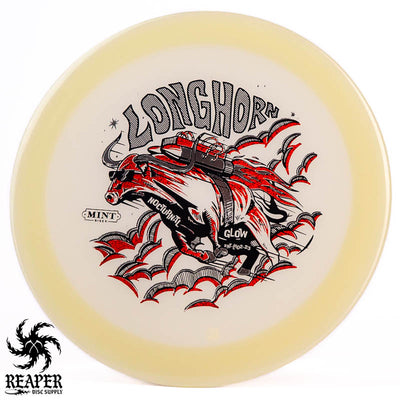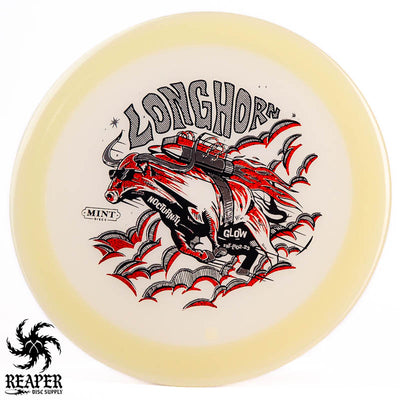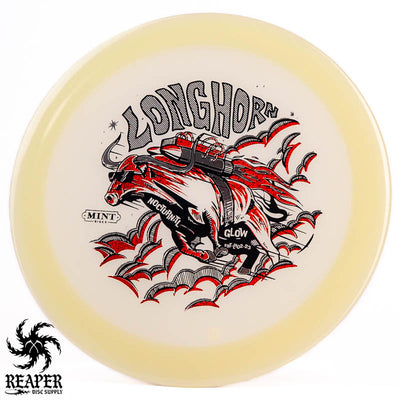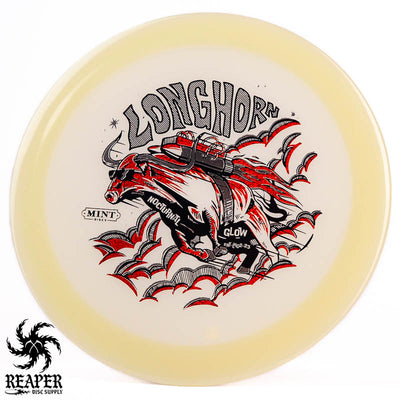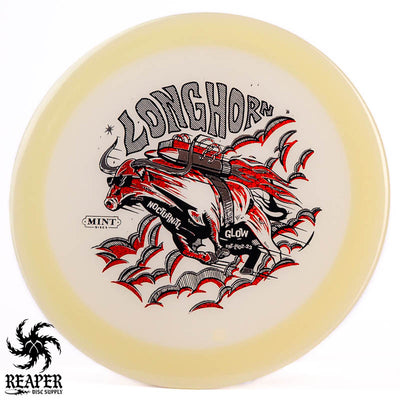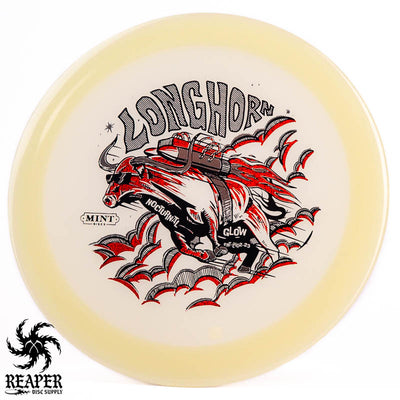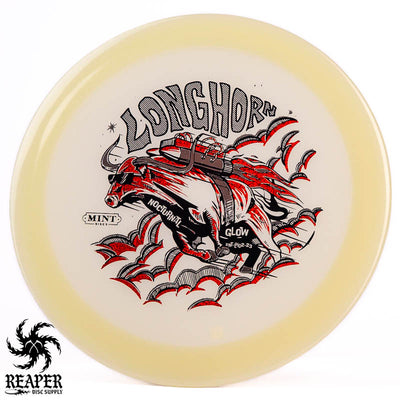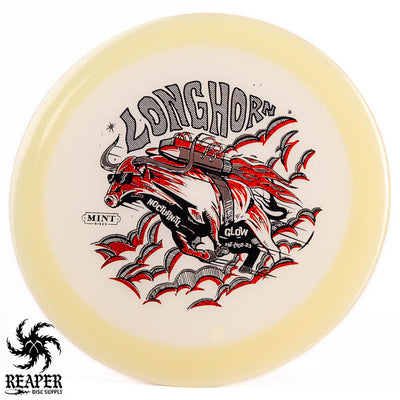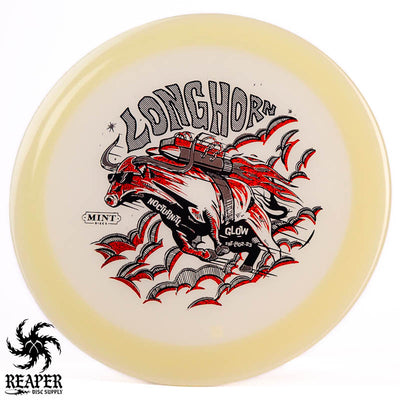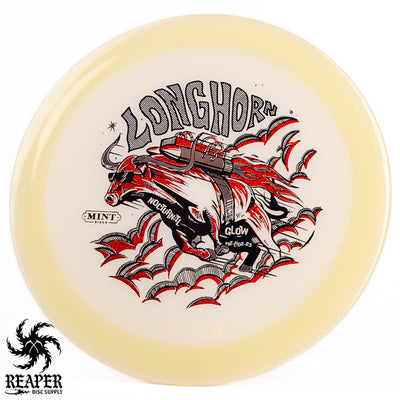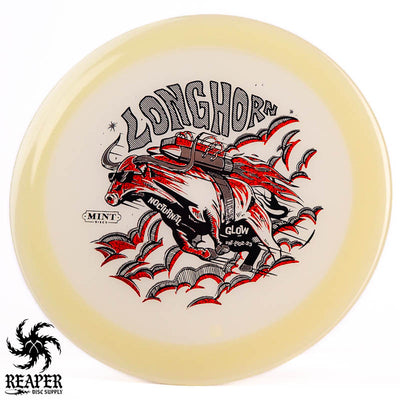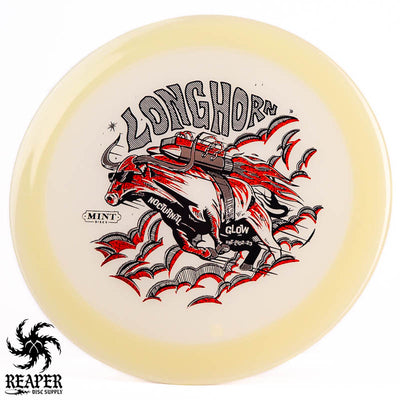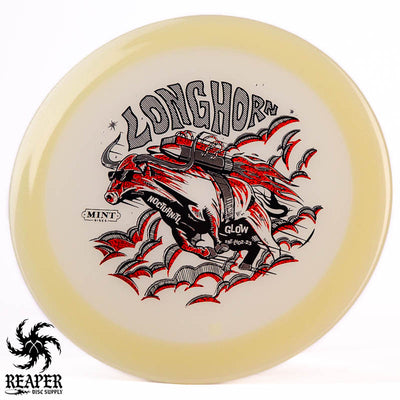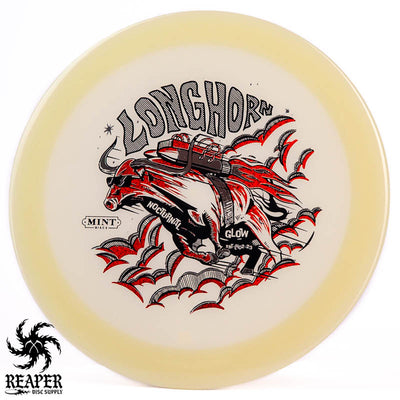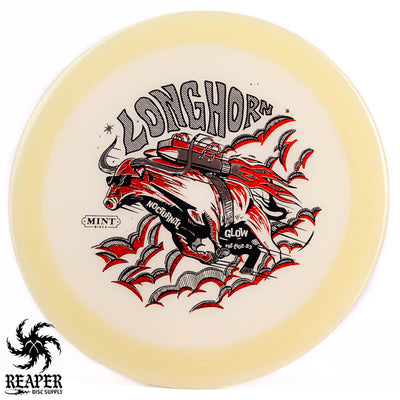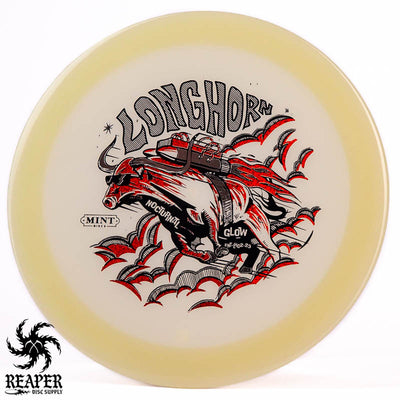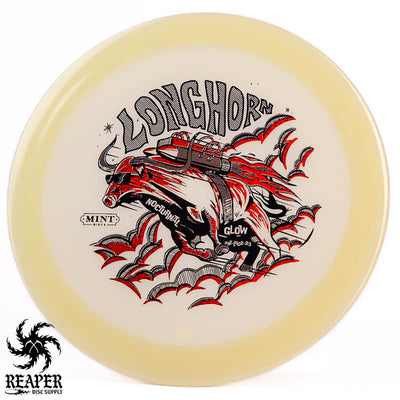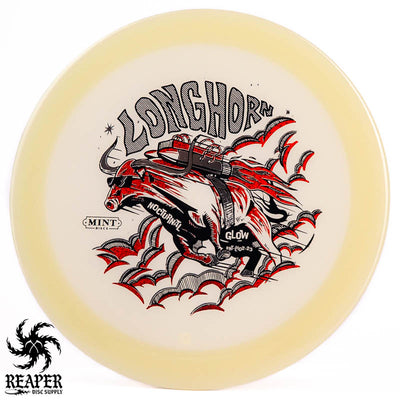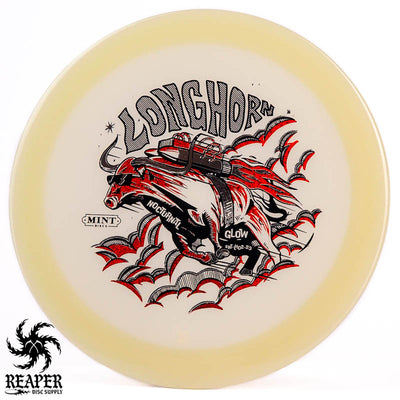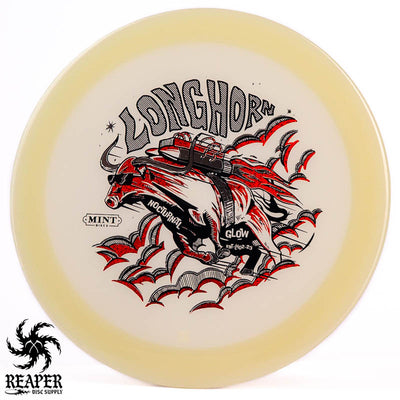 Unleash your inner night-owl with the Mint Discs Nocturnal Glow Longhorn, meticulously designed for those who crave a speedy driver that's durable wind resistant.
With a flight pattern meant to flip just a bit while maintaining stability, this disc is perfect for players aiming to add some distance to their drive during their night rounds. Mint's game-changing, glow-in-the-dark Nocturnal plastic adds an edgy touch to late-night sessions while offering stellar performance, making it an ideal choice for players who refuse to settle for the ordinary.

Shop more glow discs here, and check out more Mint Discs Longhorn drivers here.
Flight Numbers
Speed: 11
Glide: 4
Turn: -1
Fade: 3
Commonly Used For:
Distance drives, shaping shots, moderate wind conditions
Stability:
Stable to slightly understable
Experience Level:
Intermediate to advanced
Rim Feel:
Comfortable, grippy
PDGA Dimensions
Height: 1.5 cm
Rim Depth: 1.2 cm
Rim Thickness: 2.1 cm
Diameter: 21.3 cm
Flexibility: 9.89 kg
Max Weight: 176. 8 gr