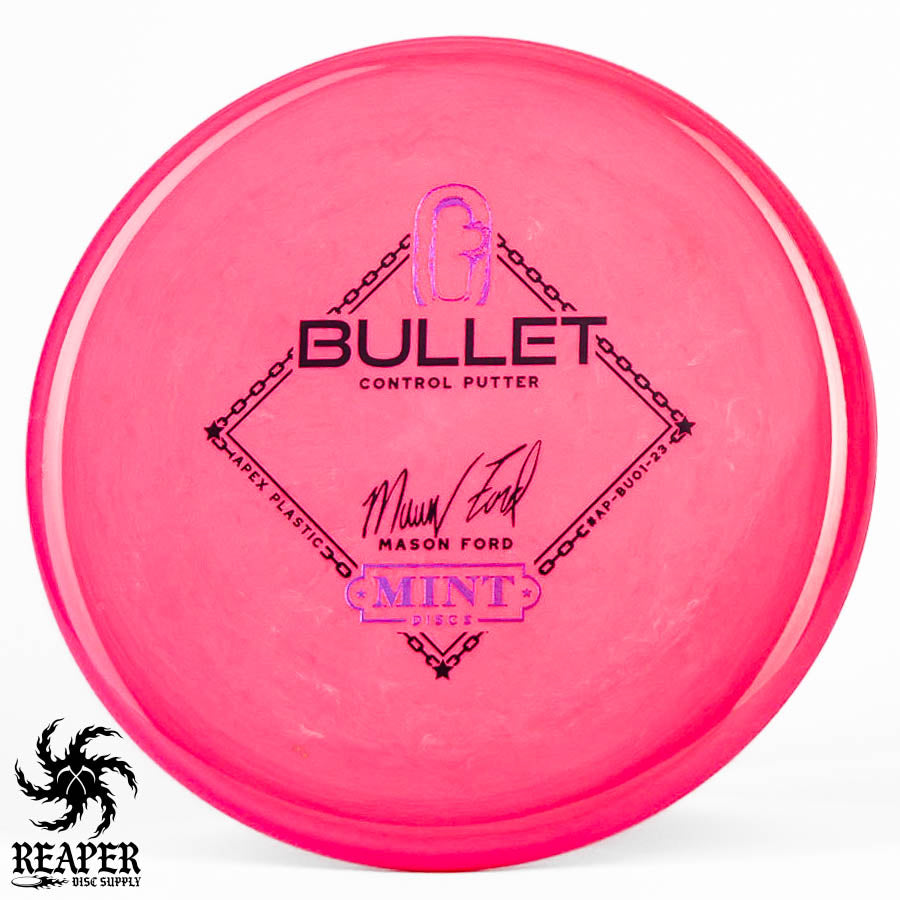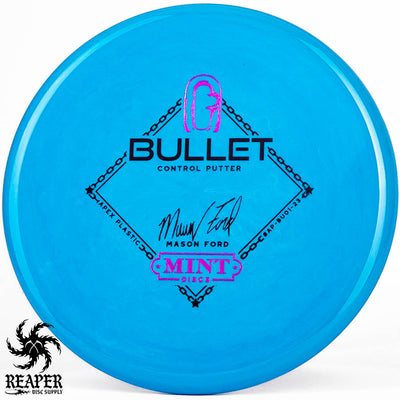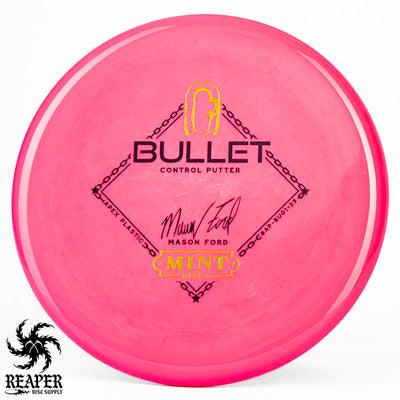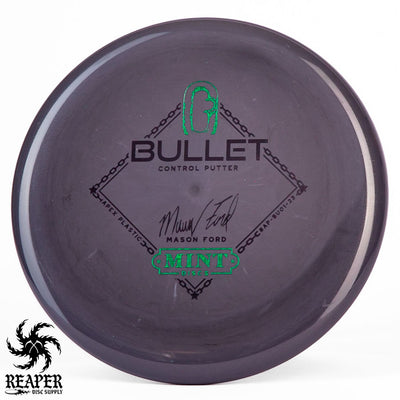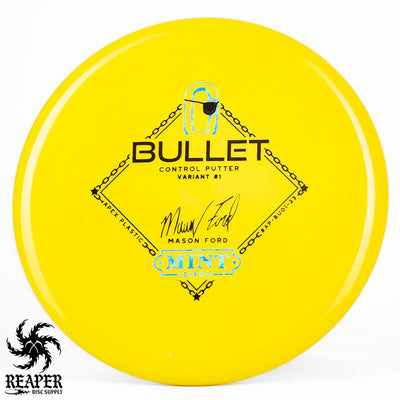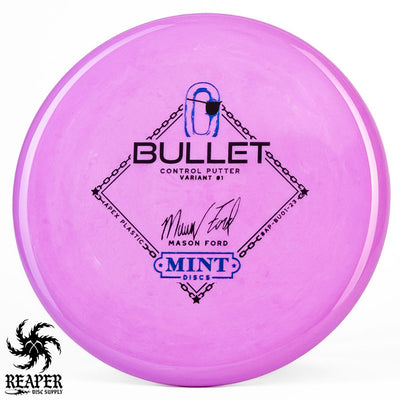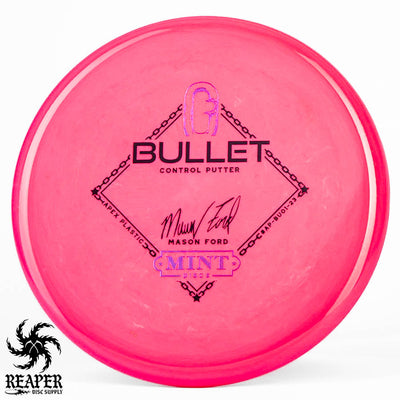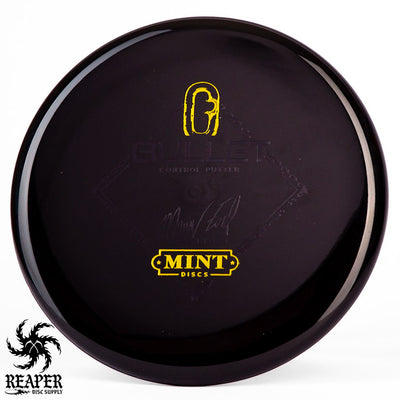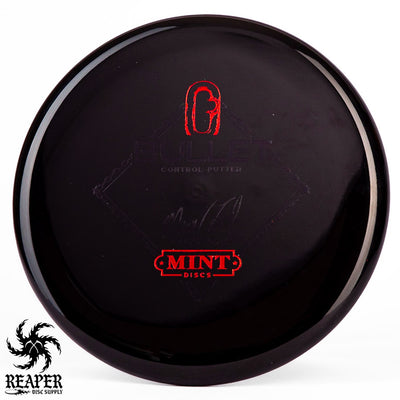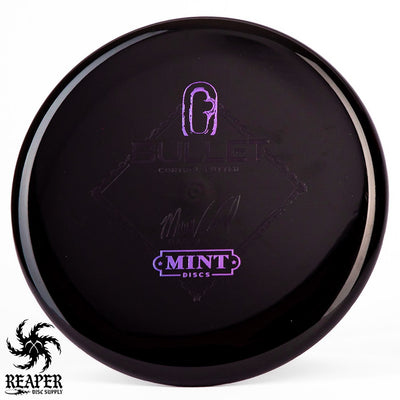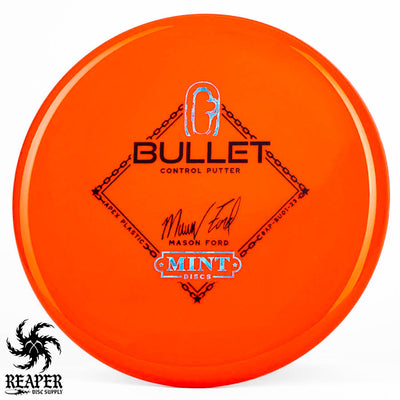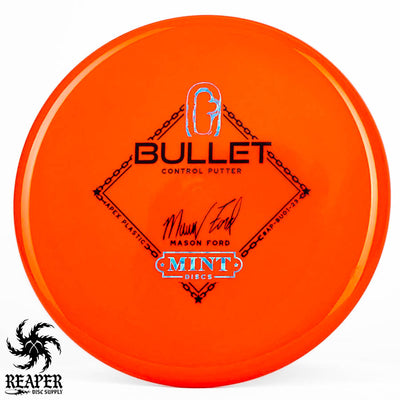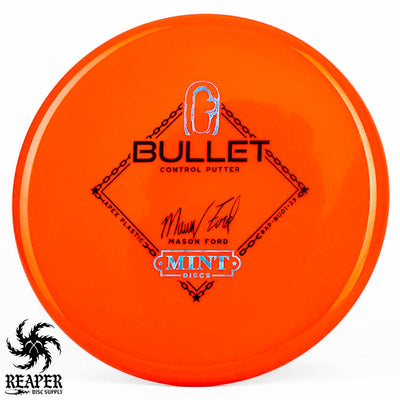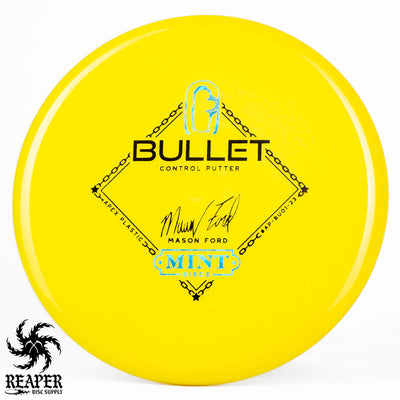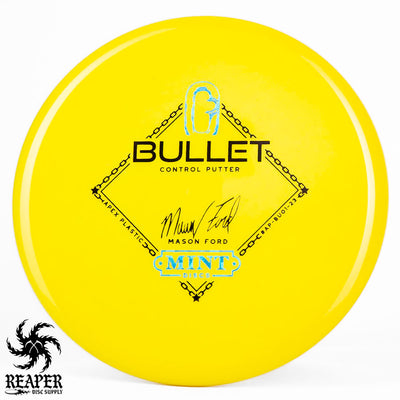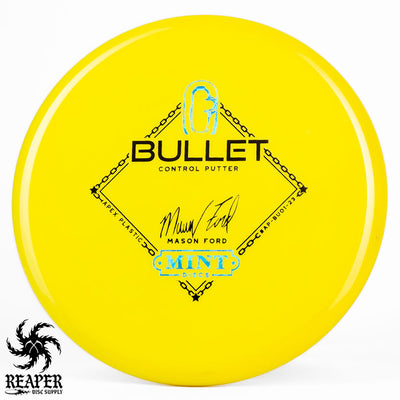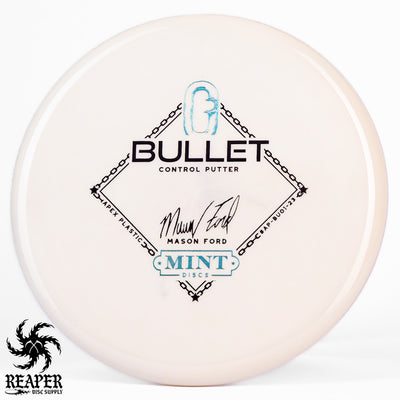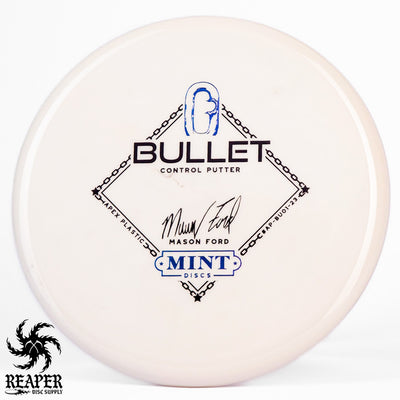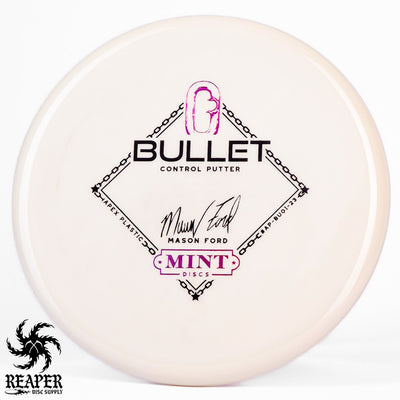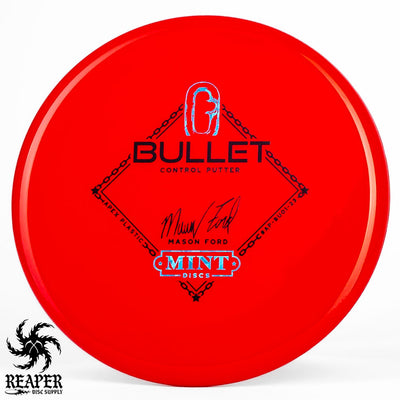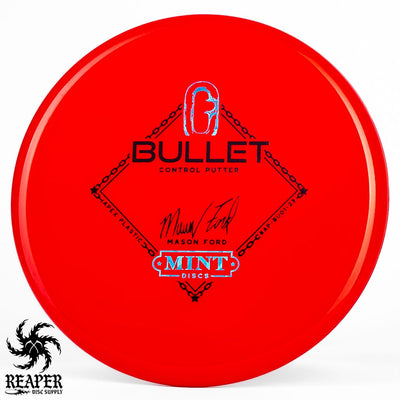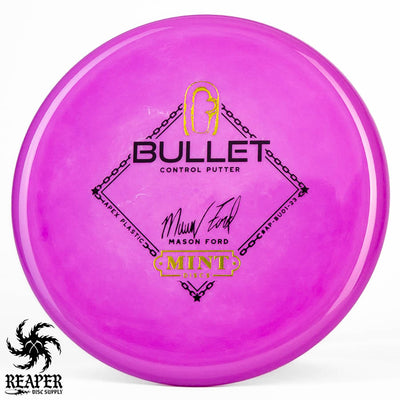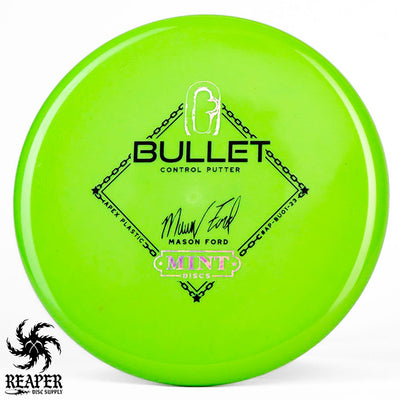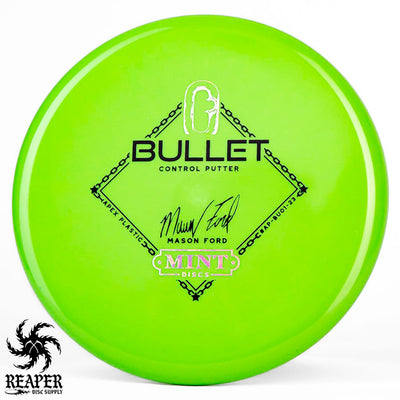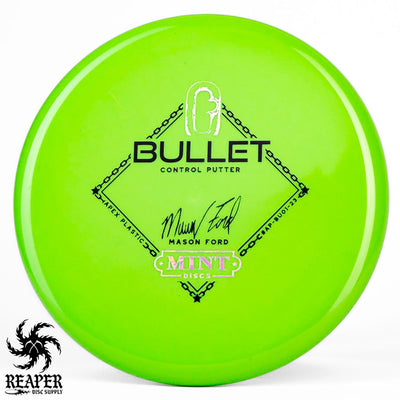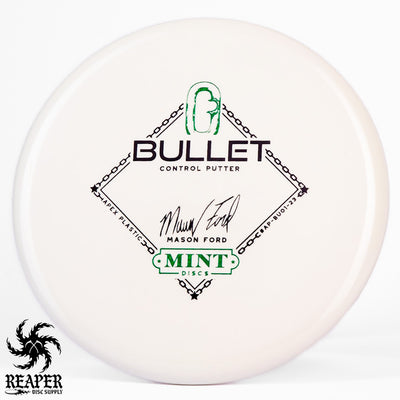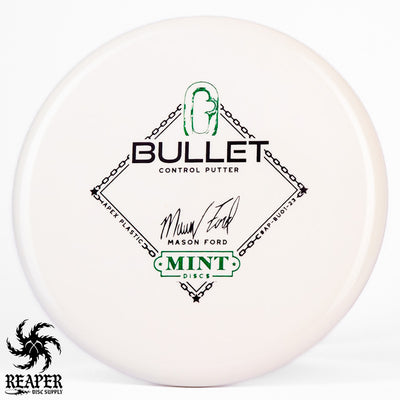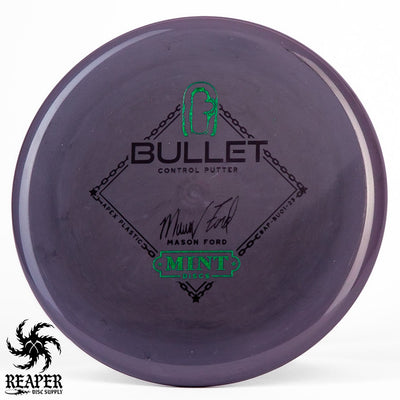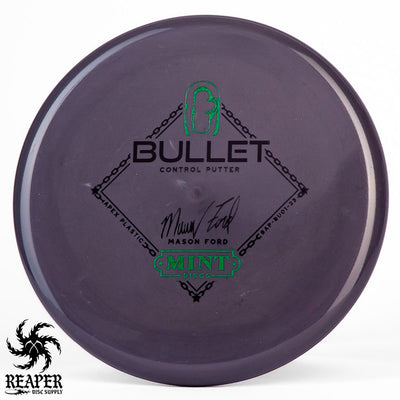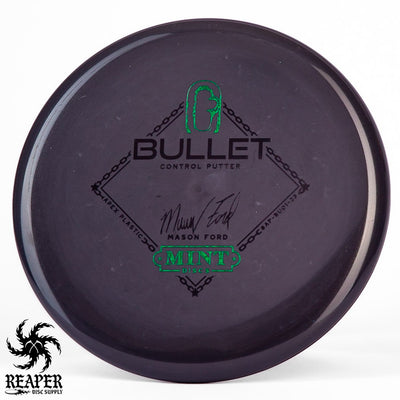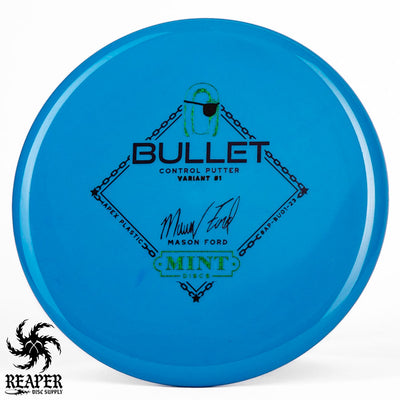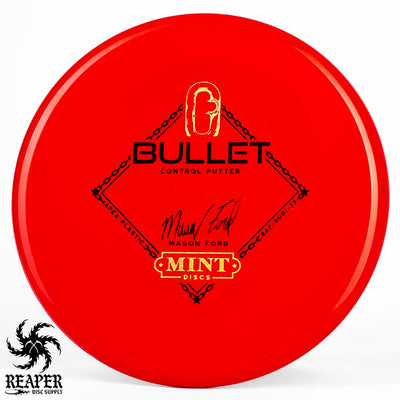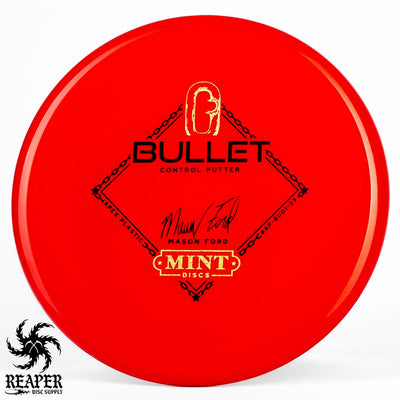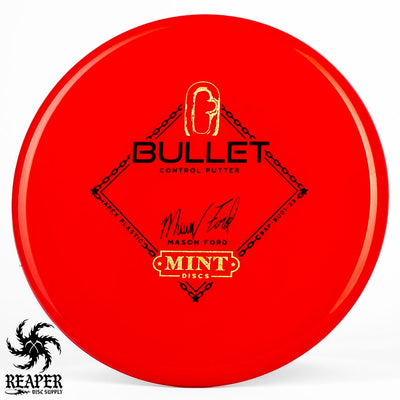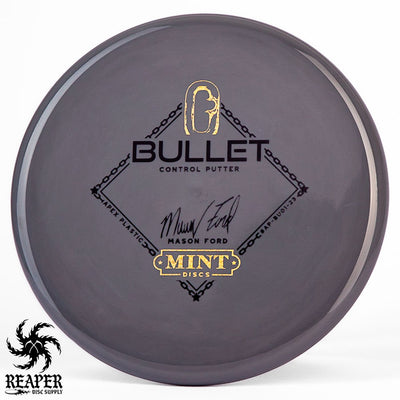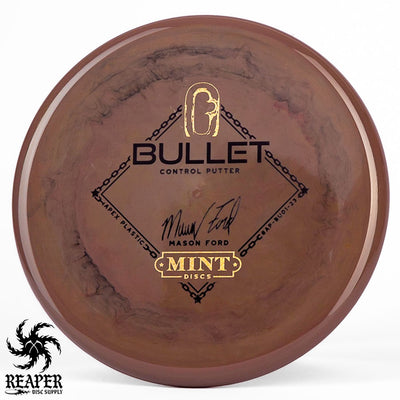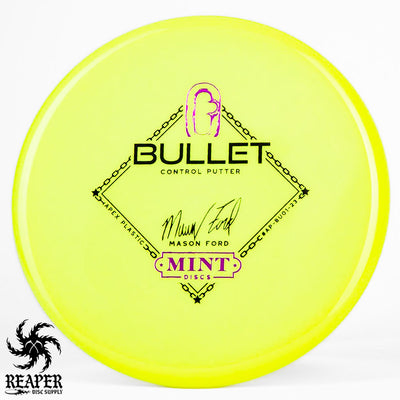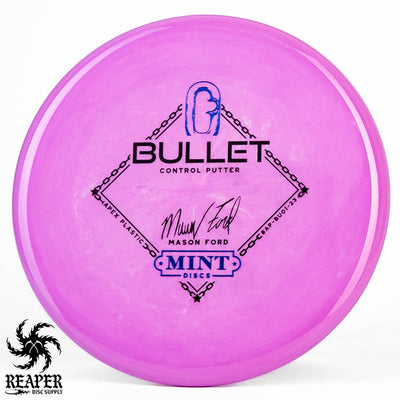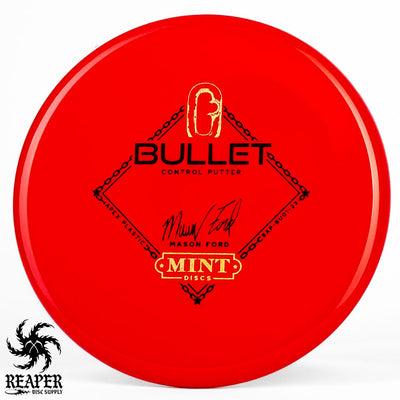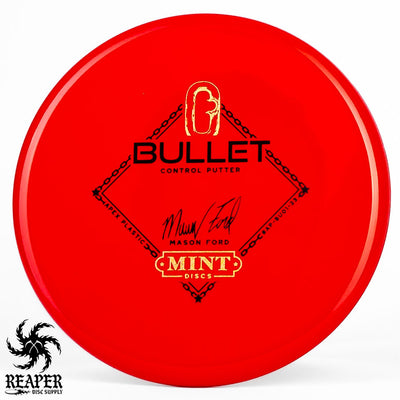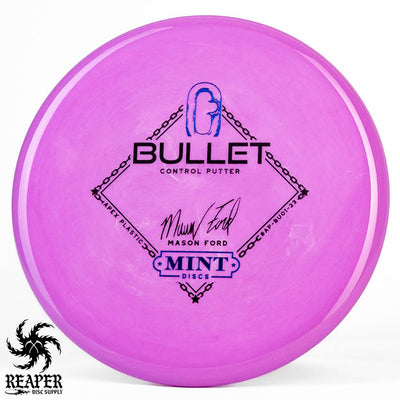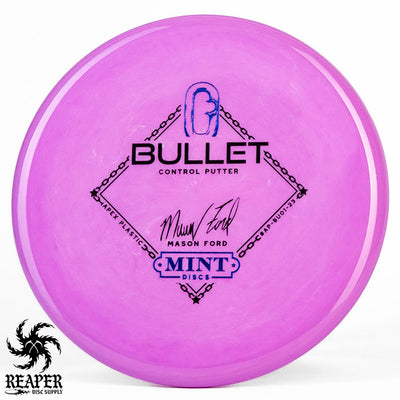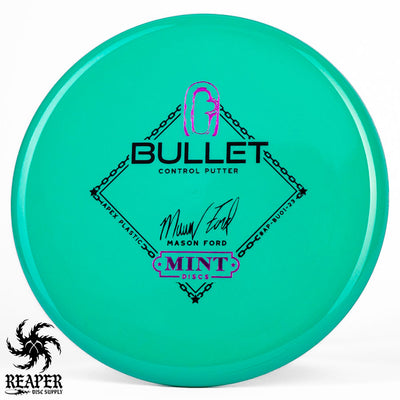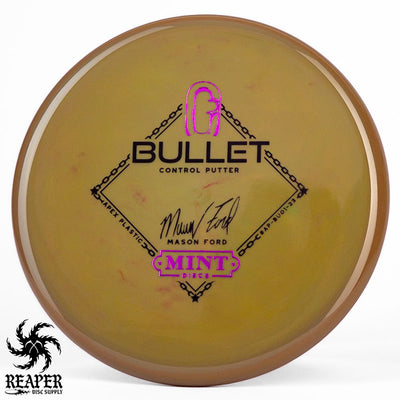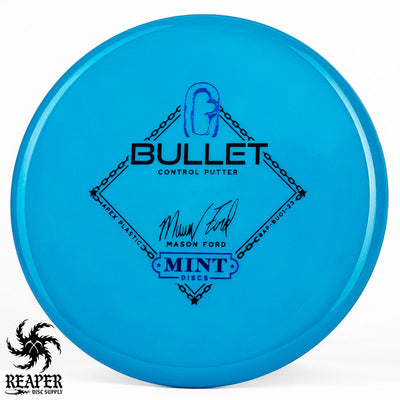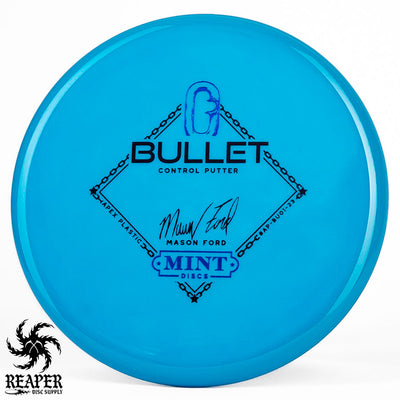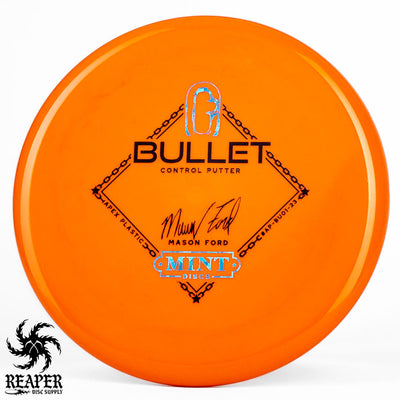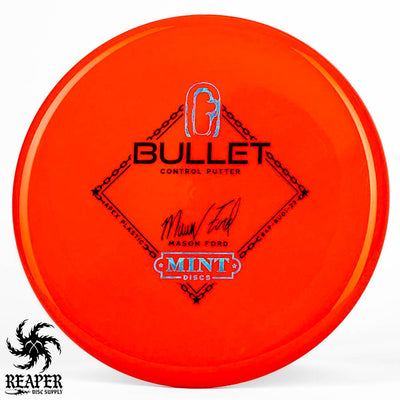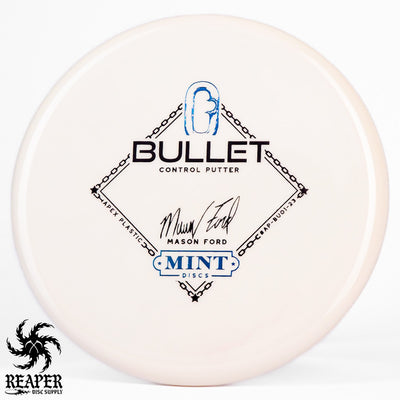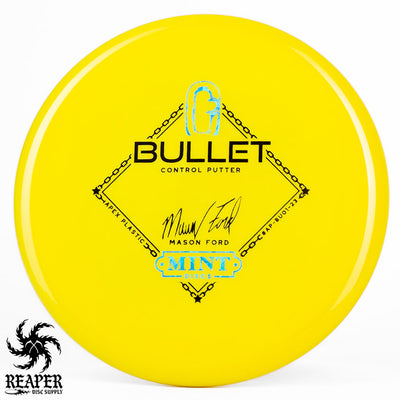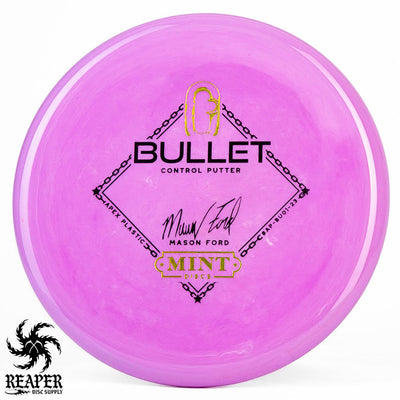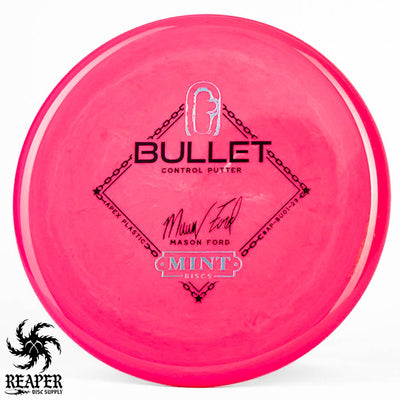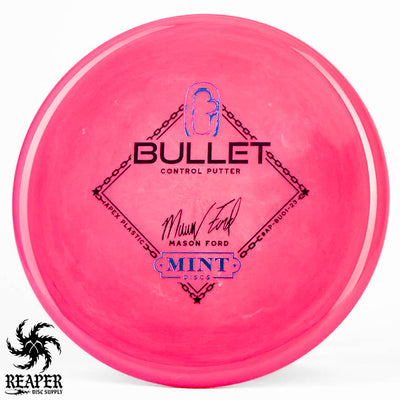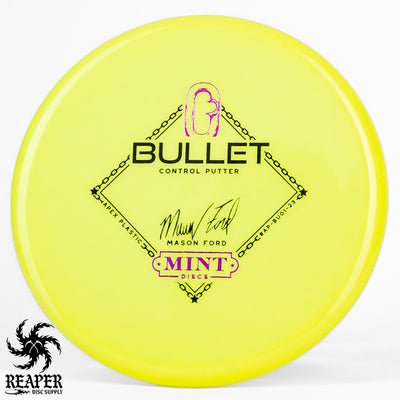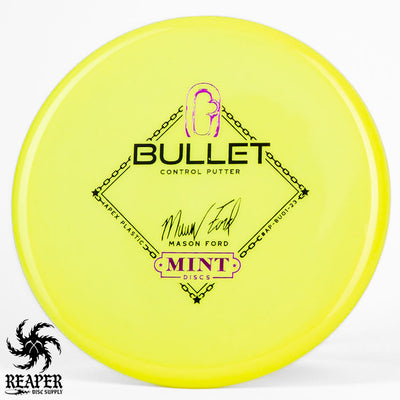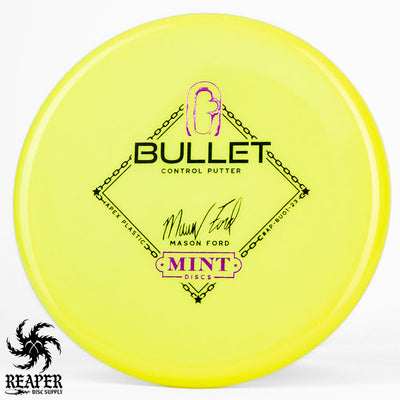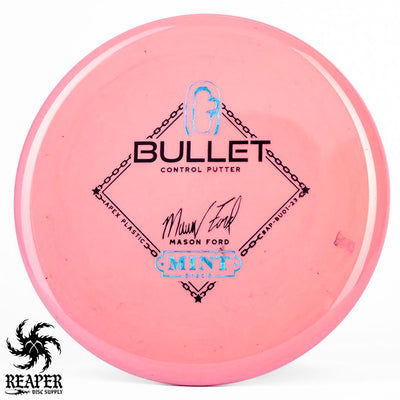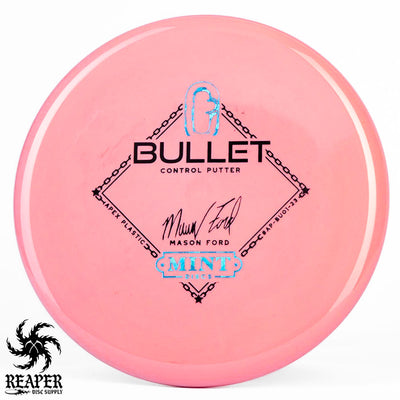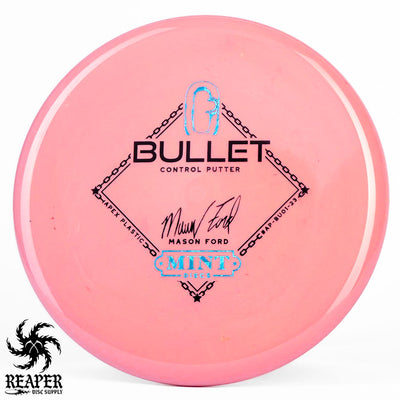 Mint Discs Apex Bullet Review
The Mint Discs Apex Bullet is a great disc golf putter for players who want a round, low-profile putter with a micro-bead. The Bullet offers a neutral flight, making it a top "point and shoot" putter. Mint's premium grade Apex plastic blend provides superior grip without sacrificing durability and adds slightly more glide for even farther throws. Available in various stunning opaque colors, this putter is a beaut'.

Whether you're new to the sport or an experienced player, the Mint Discs Apex Bullet is a fantastic addition to your disc golf arsenal. It makes the perfect disc golf throwing or driving putter. Its versatility and durable plastic make it a go-to choice for players who prefer low-profile putters. Give the Apex Bullet a try and experience the precision and control it will bring to your putt and approach game.

Mint Discs Bullet Flight Numbers
Speed: 2
Glide: 4
Turn: 0
Fade: 1
Commonly used for:
 Throwing putter
Stability:
Stable
Experience:
Any
Rim:
Beadless
Dimensions & Specs
Height: 1.8 cm
Rim Depth: 1.5 cm
Rim Thickness: 1.1 cm
Diameter: 21.2 cm
Flexibility: 9.32 kg
Max Weight: 176.0 gr